Words: Nathan Chadwick | Photography: Ferrari
This is the Ferrari that, once upon a time, Maranello vowed it would never build – the Purosangue, or 'pure blood' for those of you who've left your translation book on a vaporetto.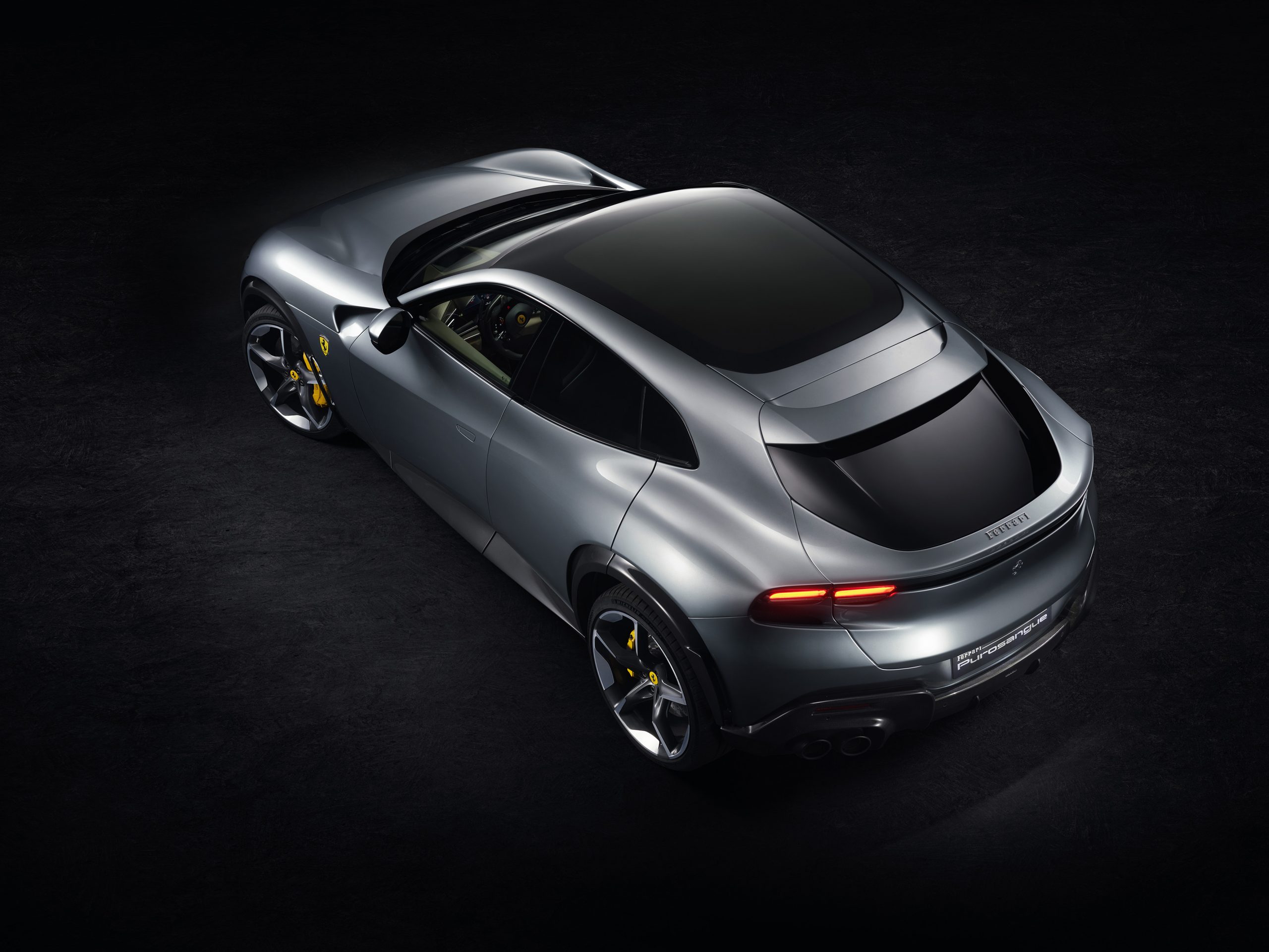 To bolster its claims to the name – and perhaps surprisingly given the downsizing nature of the market at large – it is powered by a 6.5-litre naturally aspirated V12 that's a development of the unit used in the 812 Superfast and the GTC4 Lusso. Ferrari says the engine is all new, with the crank, cams, intake, pistons and cylinder heads all fresh for the Purosangue. It produces 725hp at 7750rpm and 528lb ft at 6250rpm, although 80 percent of that peak torque is available from as little as 2000rpm.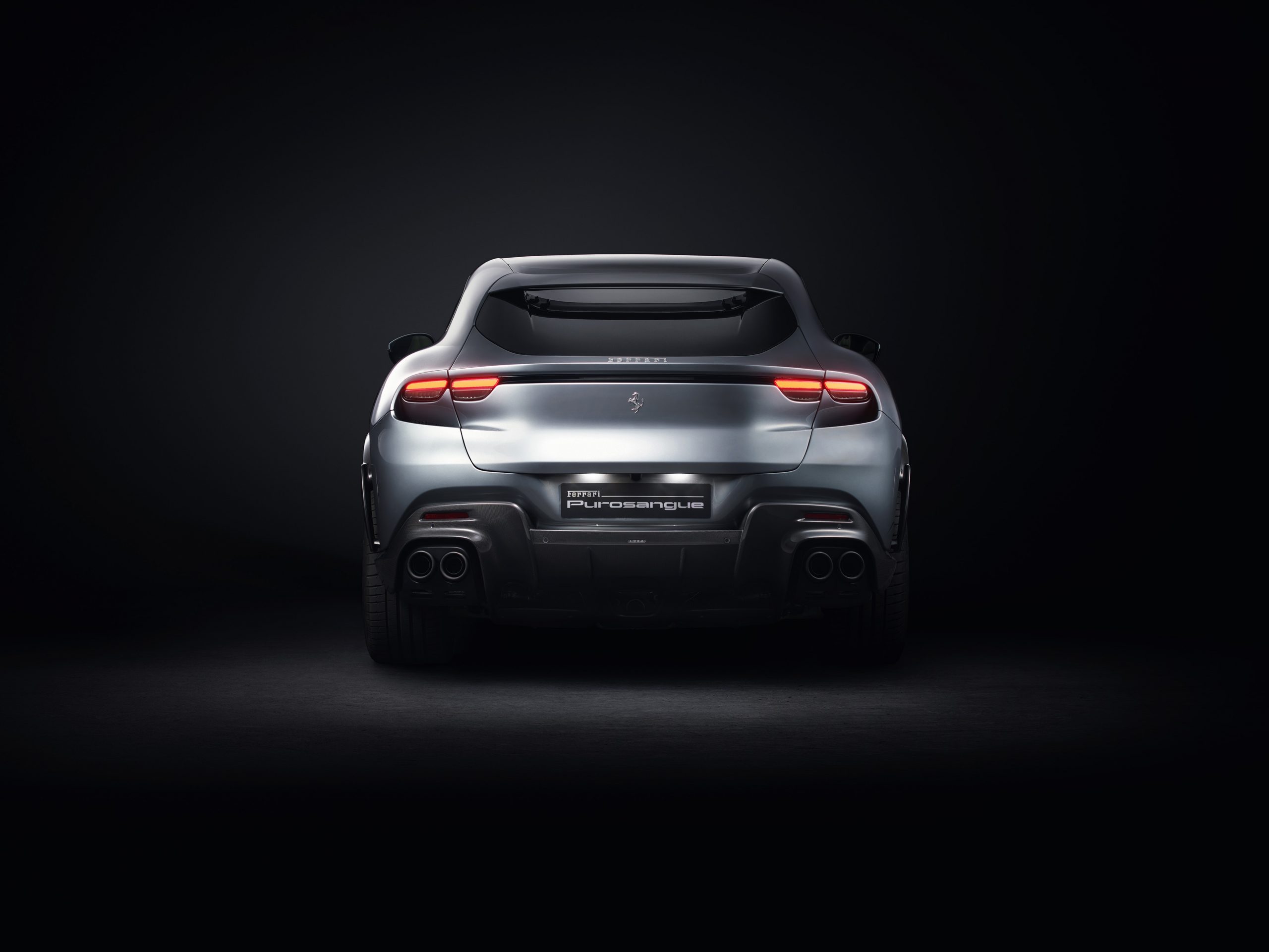 As you can imagine, the Purosangue is rather brisk. It tops out at 193mph, having blasted to 124mph in 10.6 seconds, while 62mph is a just a blurry memory after 3.3 seconds. Ferrari hasn't released any emissions or fuel efficiency stats, but the car does have a 100-litre fuel tank. The Purosangue weighs 2180kg, a significant leap over the GTC4 predecessor, with which it shares its all-wheel-drive system.
Called 4RM-S, the GTC4's system has been improved with technical know how gleaned from the SF90 project. It has independent four-wheel steering (each wheel is individually controlled). As Ferrari puts it: "'Yaw management in cornering when accelerating is therefore optimised by a combination of torque vectoring on the front axle, distribution of torque to the rear tyres by the E-Diff and the generation of lateral force by the 4WS."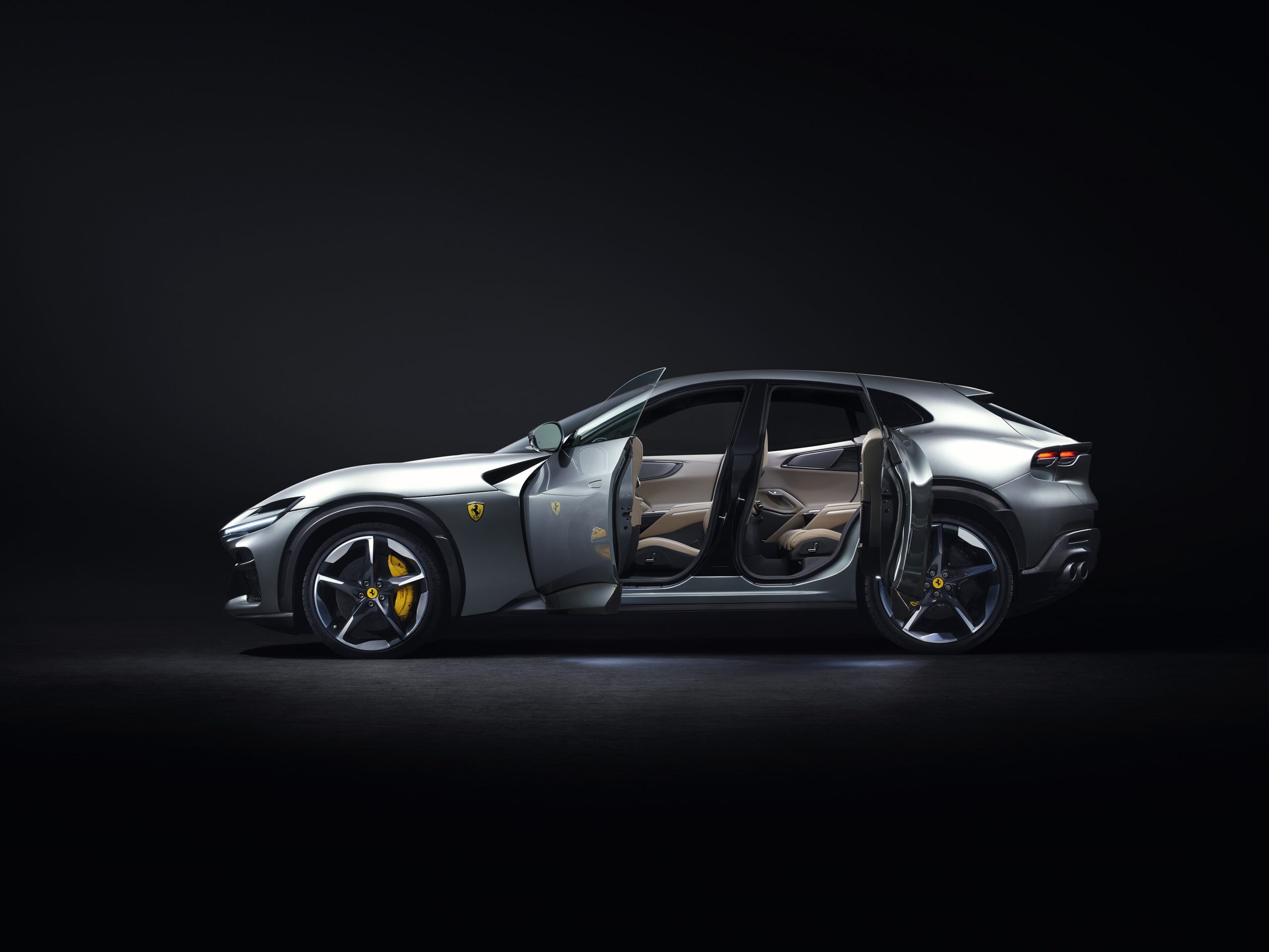 Weight distribution is said to be 49:51 front to rear, and the chassis is said to have 25 percent more beam stiffness and 30 percent more torsional rigidity. If you do find yourself want to get a bit slippy in your Ferrari SUV, the eighth-generation Side Slip Control allows control over the car's dynamics, and there's even a Hill Descent Control mode. For when you want to stop getting slippy, the brakes are ceramic discs – 398mm up front and 380mm at the rear.
Talking of measurements, the Purosangue is 4973mm long and 2028mm wide, although it sits lower than many similar performance SUVs, limboing along at 1589mm. The wheelbase is, as with the GTC4 before it, very long, at 3018mm – which allows for 79-degree suicide doors at the rear.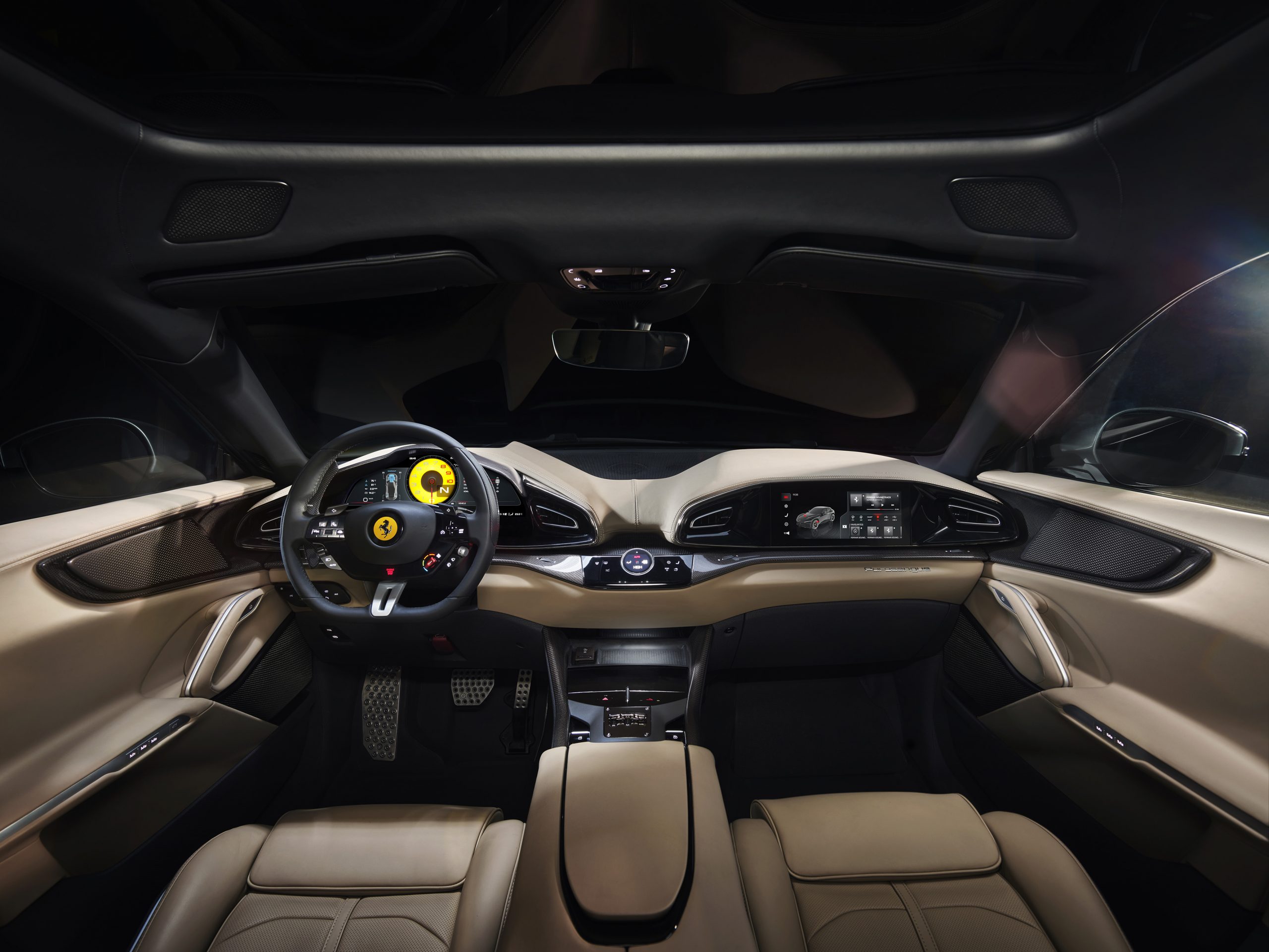 Ferrari choses not to pursue the common SUV route of air suspension, instead using a new active-suspension set-up developed with Multimatic called the True Active Spool Valve system. It combines hydraulic dampers with a spool valve, in tandem with an electric motor; the whole system is monitored by the Side Slip Control system. Inside, there are four individual bucket seats in an interior that's said to take inspiration from the SF90's.
The Purosangue is expected to cost in the region of €390,000, and the first cars are due in September next year. Just 2500 examples will be built each year, and many have already been sold.