WORDS: NATHAN CHADWICK | PHOTOGRAPHY: BONHAMS
A Ferrari Testarossa originally supplied to Formula 1 driver Gerhard Berger while he was driving for the Scuderia is due to be auctioned in Monaco later this month.
Chassis no. ZFFSA17S000080974 was delivered to Berger via the official Ferrari dealership Denzel in Innsbruck, Austria in May 1989, ahead of his final season racing for Ferrari.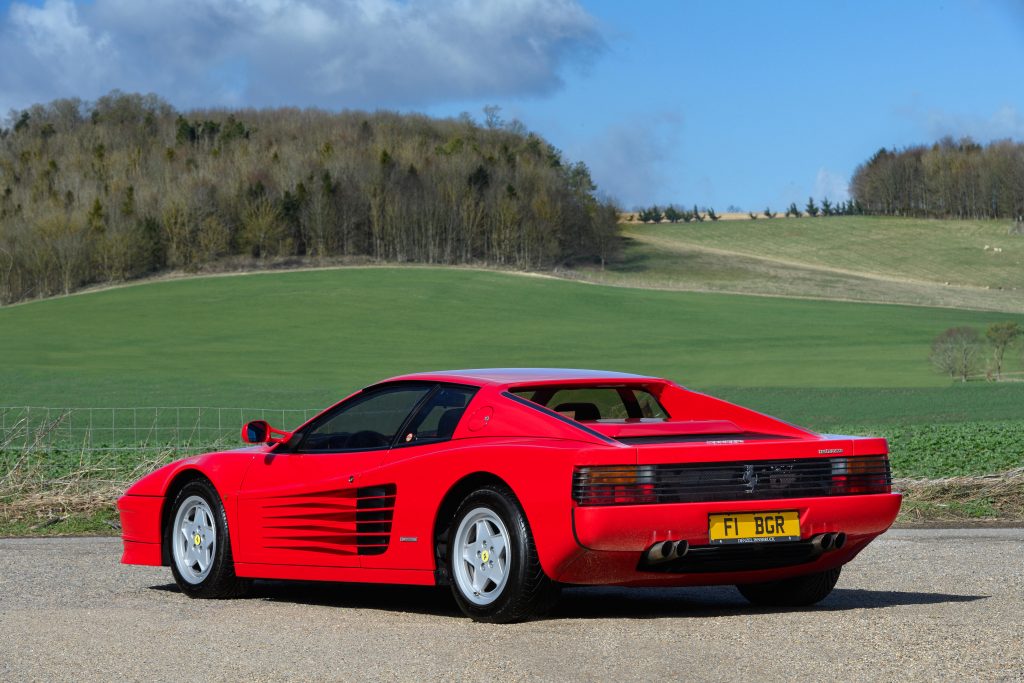 Wearing Berger's VIP registration plate – T.4798 – the Testarossa clocked up many kilometres in his hands, and he mentions it twice in his memoirs; the most memorable was when he was clocking 270km/h on the motorway when a truck pulled out to overtake another car – apparently it took all of his F1 wheelmanship to avoid a disaster. 
It was a rollercoaster year for Berger: the Ferrari 640 F1 car debuted a semi-automatic gearbox, which allowed for lightning starts but little in the way of results. The opening round in Brazil saw him leap up the inside of Senna, but the Brazilian closed the door, knocking Berger out of the race.
Worse was to come at San Marino, with a violent crash at Tamburello that saw the Austrian suffer a broken rib and shoulder bone, in addition to burns to his back and hands. He would sit out the next race, returning for the Mexican Grand Prix. This – plus the following seven races – would end in retirement.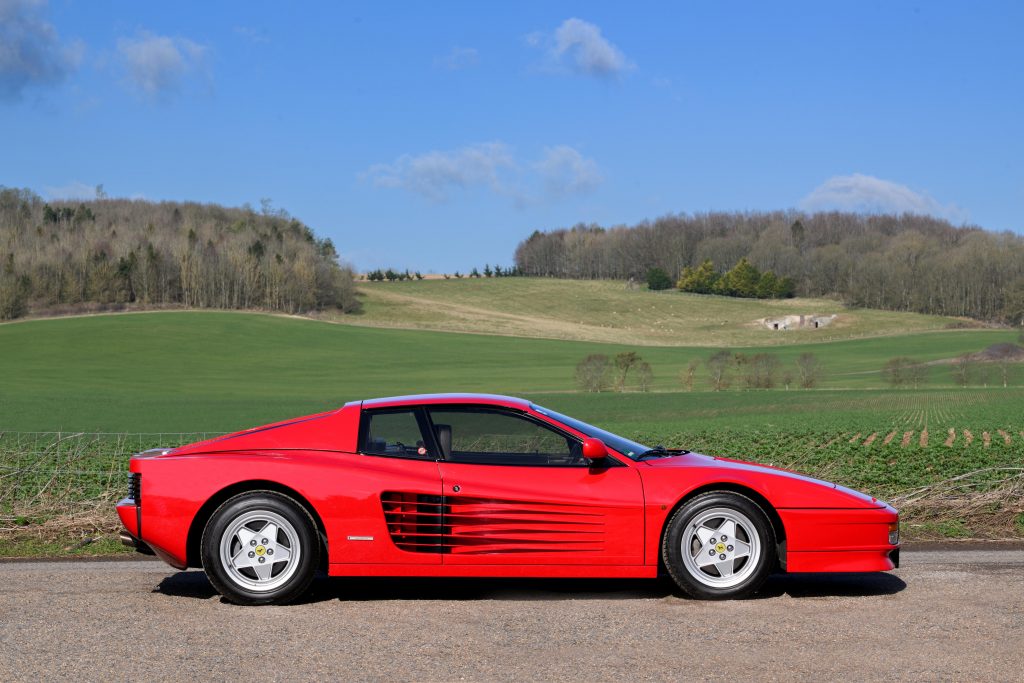 Things started to get better at the Italian Grand Prix, with second place. This was followed by his maiden victory and fastest lap at Portugal in the next round. A further second place followed in Spain, but the final two rounds ended in retirement. By this point Berger knew his Ferrari time was up – Alain Prost would replace him for 1990, and Berger would sign for McLaren; not before replacing his Testarossa with an F40, however.
The Testarossa was sold to a friend of his, the owner of Inntaler Transport, in 1990. It would change hands a year later, entering the stewardship of an Austrian Ferrari collector, Mr Wimpissinger. The Testarossa survived a fire at his home, but tragically his daughter did not – and his grief over his loss saw him sell the car on, minus much of the paperwork consumed in the fire.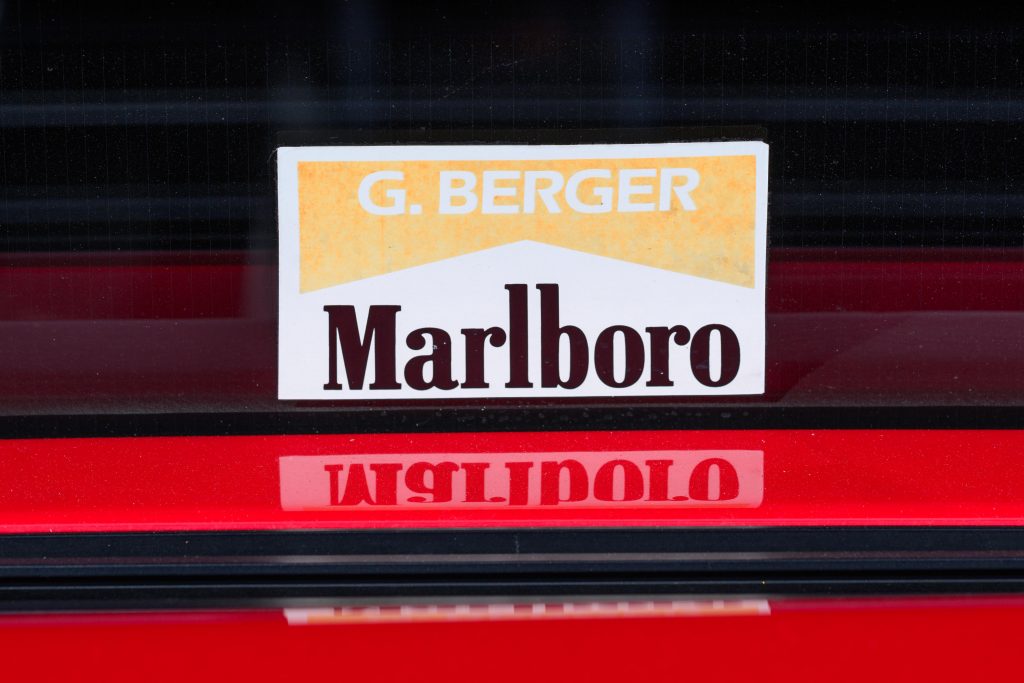 Between 1993 and 2009 the Ferrari was owned by the boss of Minathaler Hof in Austria. Its next custodian was Oliver Robert Schlachter of Lauterach, who used it only in perfect weather and never travelled more than 200km in it. Four years later he sold it to Thomas Zettl of Neusäß, Germany, who delayed picking the car up due to bad weather, finally getting behind the wheel one month before his 25th birthday. During this time it was used as an official press car at the Mille Miglia, driven to Maranello and Imola, and took part in the International Concours d'Elegance in Schwetzingen, Germany.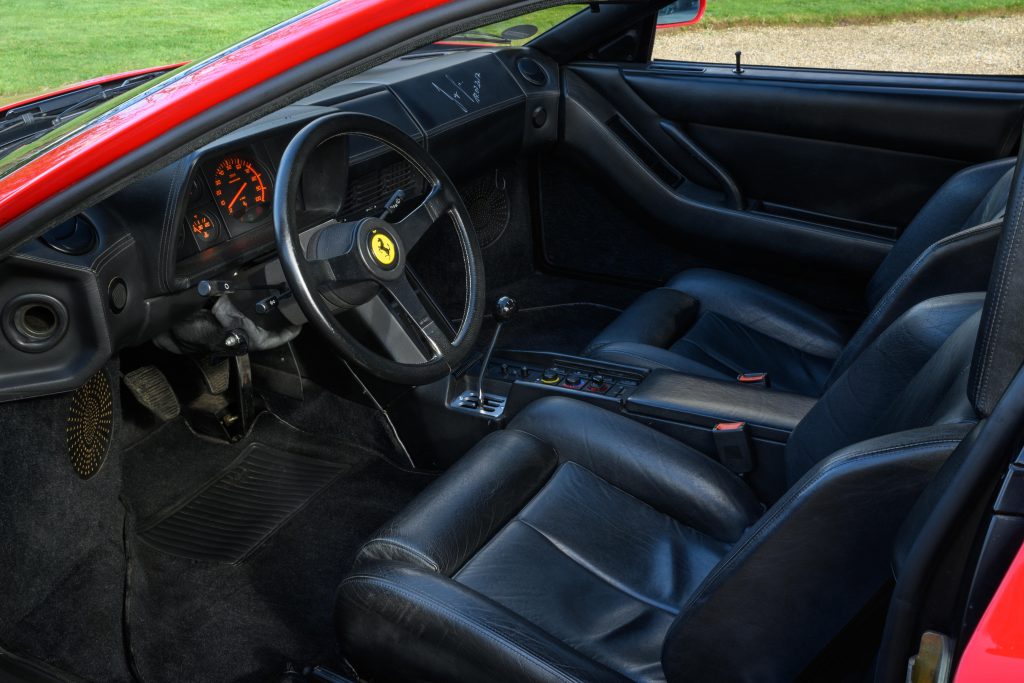 The current owners bought the car in 2015, and in 2017 they organised a reunion with Gerhard Berger and the Ferrari. Berger signed the dashboard and engine bay, along with various photographs, his helmet and race suit. At the time, Berger revealed that Ayrton Senna had accompanied him in the car at Monza in 1989. It's recently been overhauled by Ferrari specialist Barkaways, and has taken part at events such as Salon Privé, Festival Italia at Brands Hatch and the Tour of Kent, and has also been featured in Auto Italia magazine.
It's up for grabs at Bonhams' Les Grandes Marques à Monaco sale on May 13, and is estimated to sell for between €140,000-€150,000 (£117,773-£126,186).