WORDS: JAMES NICHOLLS | PHOTOS: MASERATI
The world premiere of the one-off new model Kode61 Birdcage took place on May 20, 2023, at the Concorso d'Eleganza Villa d'Este on Lake Como in Italy. It was the first time that a Japanese carrozzeria had been nominated in the Concept Car and Prototype categories.
Using the Maserati Tipo 61 birdcage concept of a delicate steel pipe frame as the basic structure and design theme, the Kode61 combines CFRP state-of-the-art body panels, thus achieving strength and rigidity with lightweight modern specifications. 
Handmade by Ken Okuyama Cars in Yamagata, Japan, it features designer Ken's signature twin-cockpit layout with symmetrically divided dashboards for the pilot and passenger, along with sporty, independently retractable windscreens. A key feature of the Kode61 is the centre panel, which bisects the seats at the same height as the beltline and is part of the spine structure, providing enhanced body rigidity.
We caught up with the multi-faceted designer of cars, motorcycles, furniture and robots in Italy.
It has the sheer driving pleasure of a manual transmission – no flappy paddles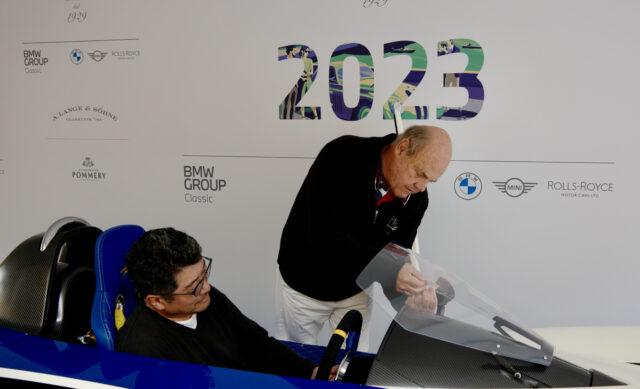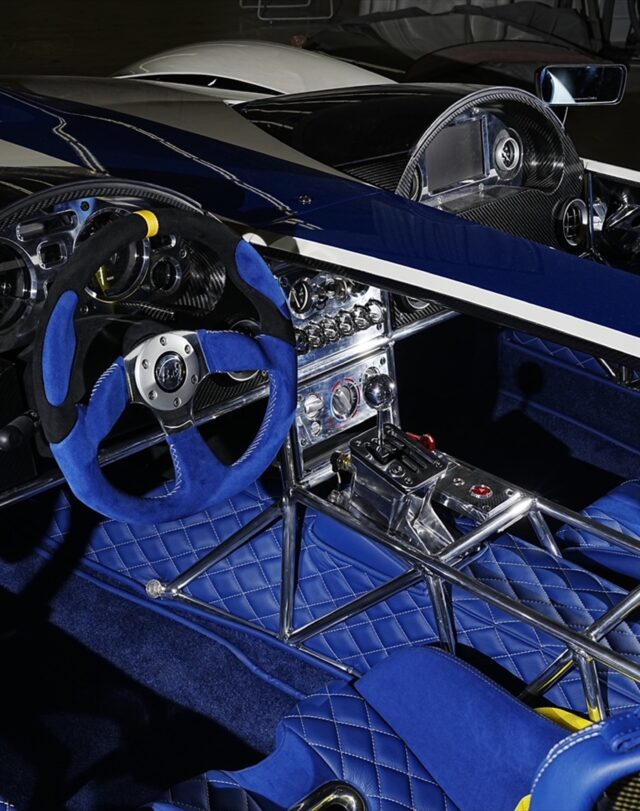 Ken, please tell me about the Tipo 61 Birdcage concept.
I worked on the Birdcage 75 back in 2005, when I was the director of design at Pininfarina. That car was mid-engined and had carbonfibre bodywork. I always loved the Tipo 61 Birdcage from 1960, so I wondered if one could bring back that classic heritage with modern technology. Then I thought: "I am going to build this car." The car you are looking at has been built using the theme of 'back to basics'. Nowadays, people talk about all the gimmicks and whether you have 1500bhp. With this car, there are no gimmicks at all; it is not the machine that is in control, it is the driver. It is a pure driver's car.  
So no extra safety features – just a raw car?
[Laughs] You do have a seatbelt. This is a naturally aspirated V12 or V8 with a steel tubular frame that we made as a modern interpretation of the original Birdcage, as you can see when you look at the interior and the section of the chassis that goes way into the nose. It has the sheer driving pleasure of a manual transmission – no flappy paddles. The V12 has a maximum output of around 580bhp, and the car weighs approximately 1200kg, so you can imagine the driving pleasure from such a combination. The design is all about proportion. Nowadays, nobody talks about proportion and simplicity, so I just wanted to remind people what a back-to-basics car with no gimmicks is like. When you look at the car, there is no single element of newness.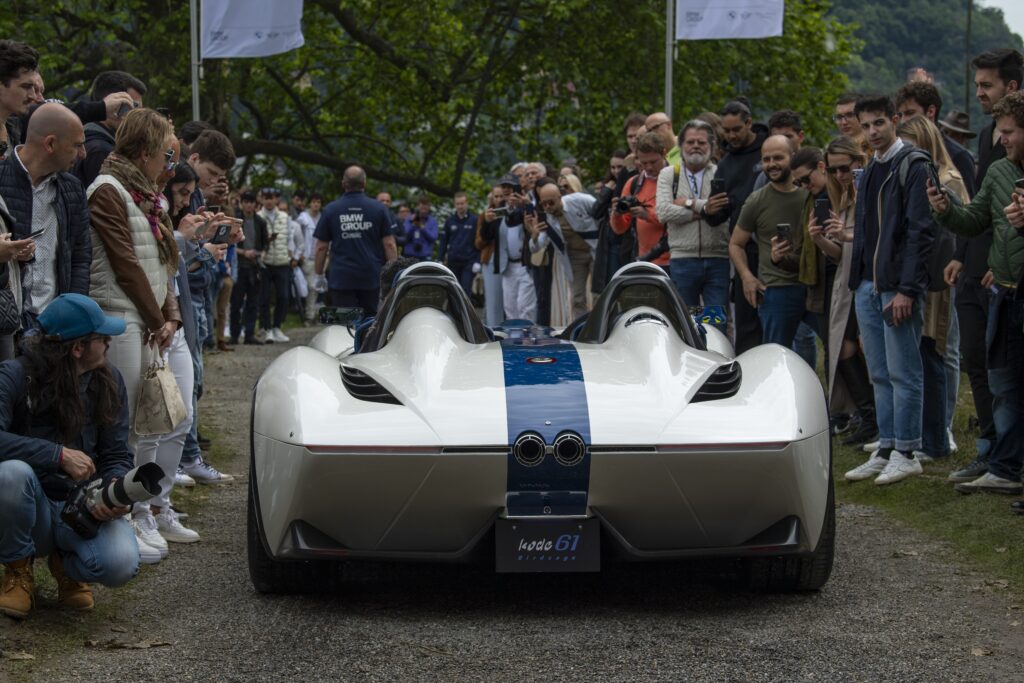 Why did you choose the Camoradi colour scheme?
Because that remains in your heart, you know, when you see that car, it's here [he touches his chest]. But this is a light collaboration with Maserati; we showed this car to the CEO of Maserati, and he loved it. We decided not to put the logo on it, though, because it would take too long to organise. 
Your concept car is fully operational and street legal?
Yes, so I don't know if I would call it a concept because it is completely street legal. This is the only one, though. But it is not the number of cars that we say we will make, five or 50. But it is the people. I shared the same vision with the owner, as this car is already sold [laughing] as we never borrow money from banks. Sold off the drawing board, which is the hardest part.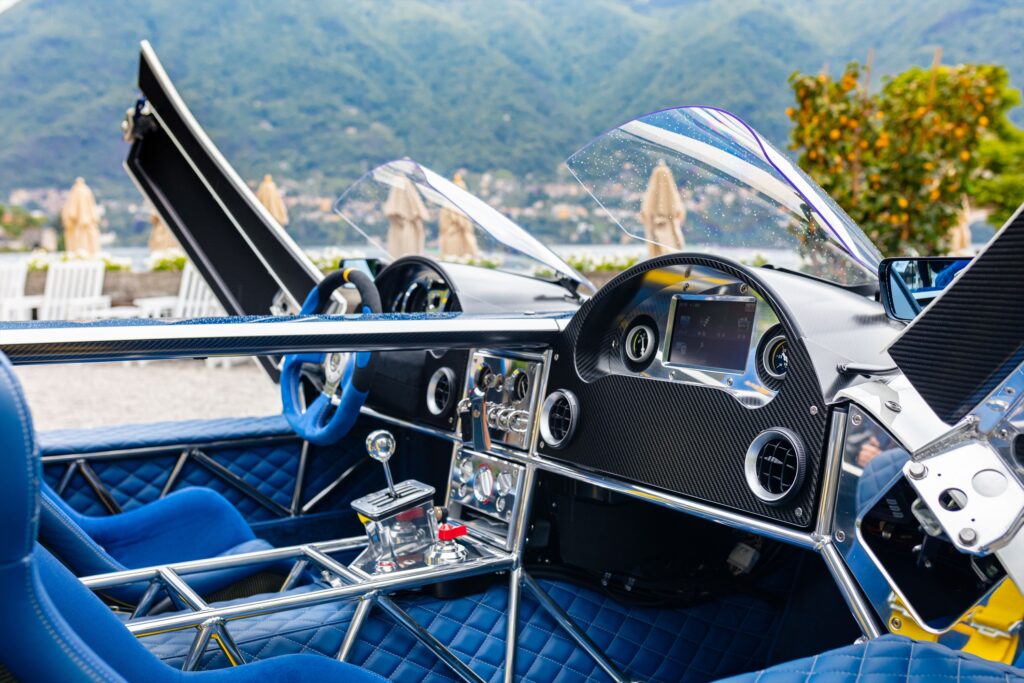 It is an incredible-looking machine. Do you think that now you have sold one, there will be more orders to follow?
The second one I am going to build for myself, for sure. After that, I don't know; it depends on who I might run into. If we share the same vision, we might build something like five. The number is not important. This is not a three-million or four-million-dollar euro car; it is a lot cheaper than that. I am not going to say how much, but it is not the price; it is not the number of cars; it is how we share the vision of bringing back the heritage in modern form.
Where are you based?
Tokyo in Japan is the design studio, and in my home town, Yamagata, we have a factory where this car was built, with everything built in house. Unofficially, we borrowed some components for the chassis, but it ended up being our own chassis.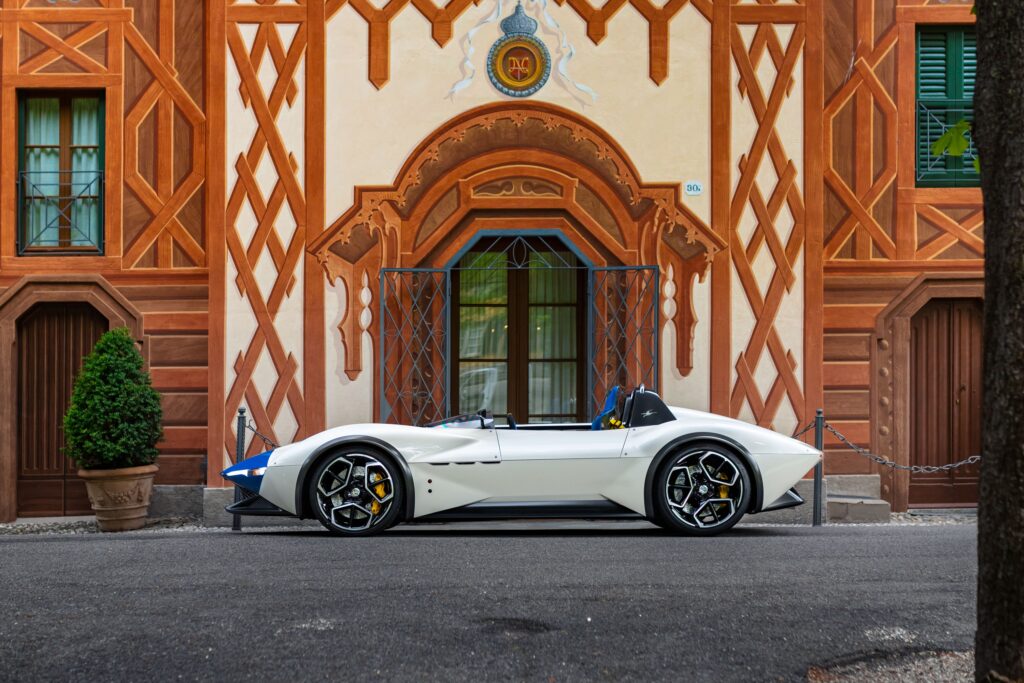 What other projects are you working on?
We have done Kode57, which is the 1957 250 Testa Rossa theme. So, we built five of those, with carbonfibre everything, and we continue doing that, but now with a roof on it. Now we are working on our next one, which is mid-engined. I love the 288, so a modern version of that. 
All your designs come from heritage and tradition?
That's what you expect from me, right [laughing]?
Born in Yamagata, Japan in 1959, Ken Okuyama has worked as chief designer for General Motors, senior designer for Porsche and design director for Pininfarina. His masterworks include the Ferrari Enzo and Maserati Quattroporte. He founded Ken Okuyama Design in 2007.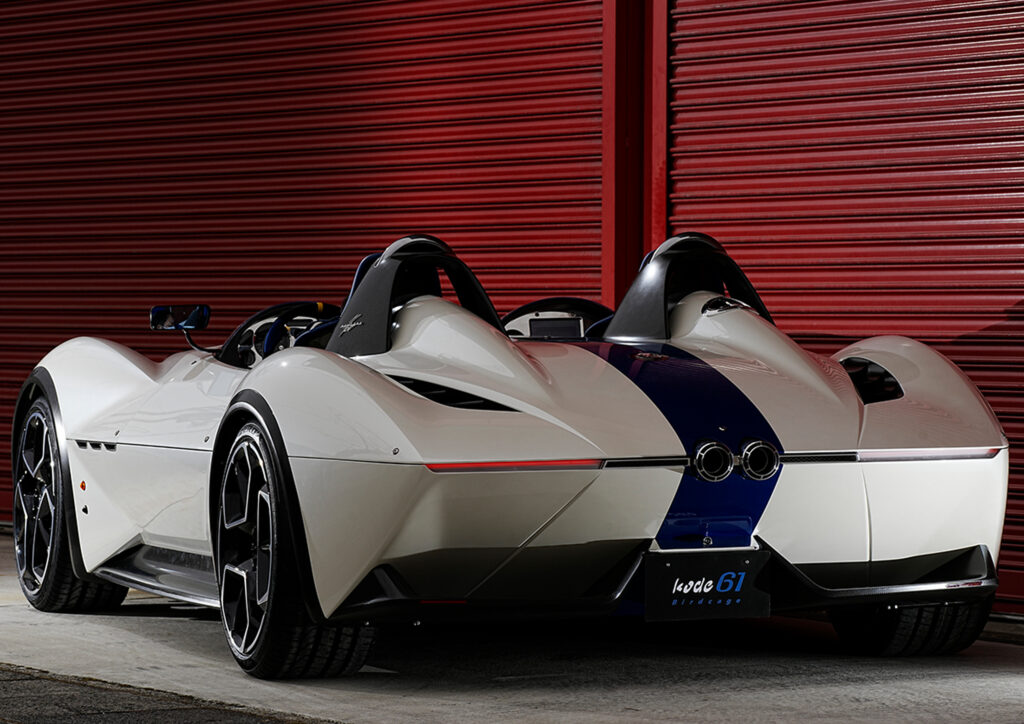 MASERATI BIRDCAGE KODE61 SPECIFICATIONS:
Length: 4657mm
Width: 1985mm
Height: 1140mm
Wheelbase: 2500mm 
Engine: V8
Displacement: 4244cc
Bore x stroke: 92.0mm x 79.8mm
Maximum power: 396bhp @ 7000rpm 
Maximum torque: 326lb ft @ 45kgm 
Transmission type: Six-speed manual 
Suspension type: Independent, unequal-length wishbones 
Brake type: Discs 
Front wheel size: 9J×20
Rear wheel size: 11J×20 
Front tyre size: 255/30R20
Rear tyre size: 295/30R20
Front tread: 1654mm
Rear tread: 1661mm
Body panels: Carbonfibre