WORDS: NATHAN CHADWICK | PHOTOGRAPHY: MECUM
A 1953 Ferrari 250GT Tour de France Alloy Berlinetta that once had its bodywork mounted onto a Swallow-Doretti chassis before a full Ferrari Classiche restoration in 2012 is set to be auctioned at Mecum's Monterey sale.
Chassis 0899GT is the third car built out of around 37 made featuring a single-vent sail panel. It is the 42nd out of 77 Tour de France Berlinettas built in total. Originally sold to textile entrepreneur Eduardo Lualdi-Gabardi of Busto Arsizio, Italy, the car competed 13 times, notching up an overall win at the 1958 Coppa Sant'Ambroeus at Monza, and took class wins at the Coppa della Consuma and the Varese-Campo di Fiori Hill Climb in the same year.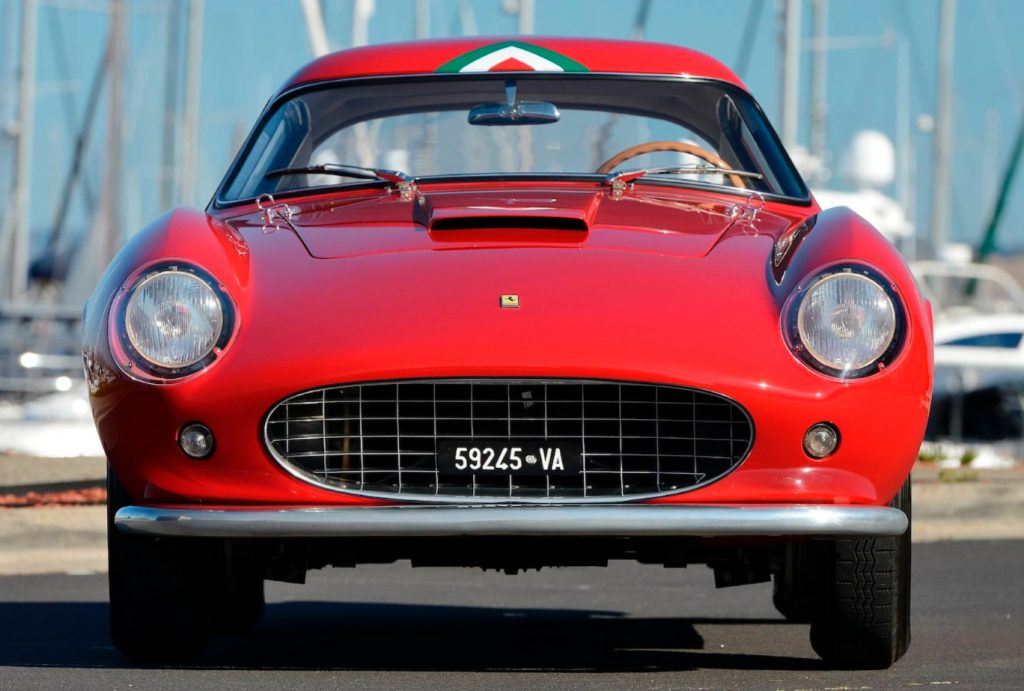 It was then sold to Ferdinando Pagliarini for the 1959 season, and promptly won the 1959 Castell' Arquato Vernasca Hill Climb. There was also a third-overall finish at the Coppa San Marino Hill Climb and second-in-class finishes at the Coppa della Concuma Hill Climb and the Pontedecimo-Giovi Hill Climb.
A year later it was sold to Algeria-based Frenchman Paul Mournier, president of the Lycee Techniques d'Alger (Algiers Technical School) and importer of French cars. He'd use the Ferrari for racing in Algeria and France, with highlights including fourth overall at the Rallye Alger-Hassi Messaoud-Alger in April 1960 and seventh overall in the Grand Prix de Rouen.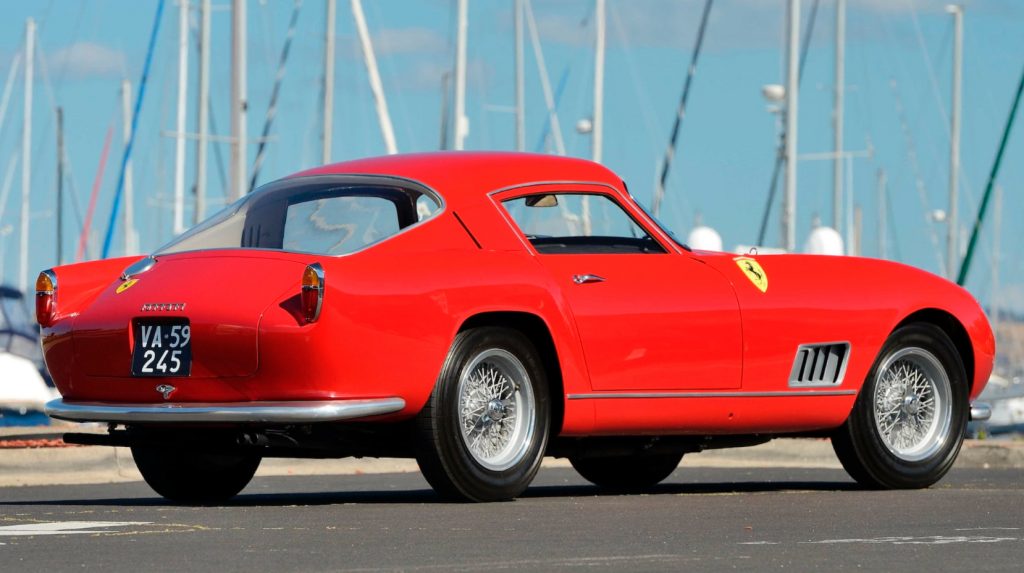 Following a road accident in 1961, the engine was sold to Charles Jourdan of France and put into a 250GT California, while the remains of the bodywork went to Carrosserie Rueda in Marseilles, France. From there, the bodywork was bought up and mounted onto a Swallow-Doretti chassis to become the Sunbeam Alpine Harrington Special.
Meanwhile, the chassis, gearbox, front and rear suspension, brakes, rear end, fuel tank and dashboard were bought by Marseilles-based Jacques O'Hana. He would retain possession for 20 years, although at one point most of the components were sold to François Chevallier, a sculptor who managed the Paul Ricard racing circuit. The project was too much for him to handle, and in 1987 the parts returned to O'Hana, who then sold the car to Michel Ferry of Monaco. A correct-specification engine sourced from chassis 0817GT was also installed at around this time.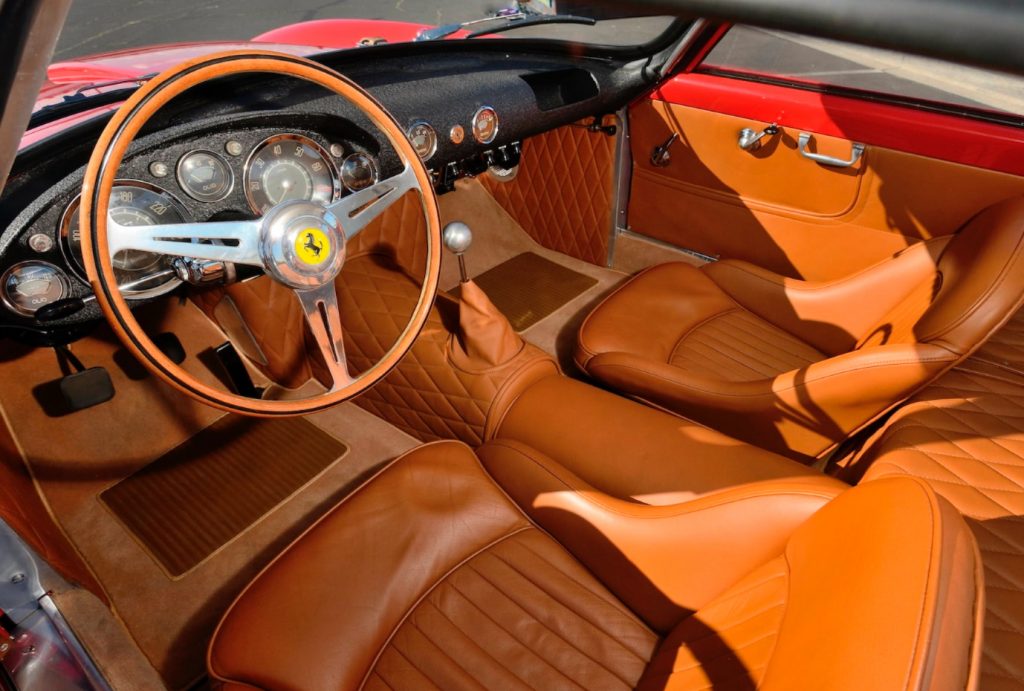 Chevallier had acquired the original rear bodywork used on the Harrington Special, which he'd integrated into a 250GT Coupé chassis to create a TdF replica, which was then stamped as 0899GT and sold. This meant there were two 0899GTs in circulation, something Ferry sought to clarify via Ferrari France's F40 LM team manager Jean Sage; a letter explains the chassis' history.  Ferry had new bodywork built by Carrozzeria AutoSport in Modena and would then campaign the car in the Tour de France Auto and Mille Miglia between 1993 and 1997.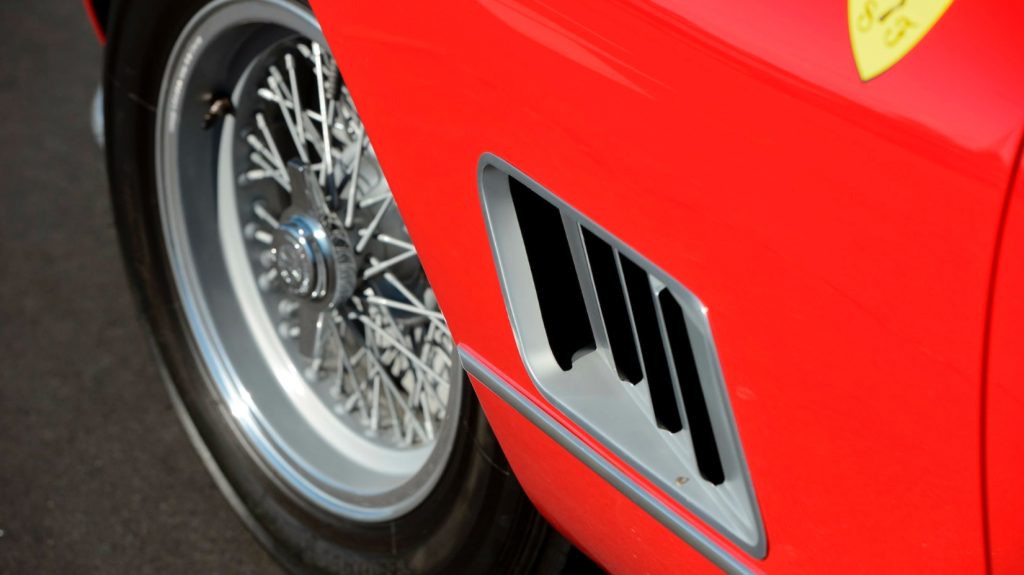 In 2012 Ferrari's Classiche refurbished the car and provided a newly cast, original-specification engine, allowing 0817GT's engine to be reunited with its chassis. Two years later 0899GT was certified with the Ferrari Classiche Red Book, confirming this car as the original chassis.
It then changed hands again, and was sent to Francorchamps Ferrari Service in California to refresh the mechanical items, with further work undertaken by Moto Technique. In 2016 it won Best in Show at Concorso Italiano in Monterey.
No estimate has been released by Mecum Auctions at the time of writing. The car will be put up for auction at the Monterey sale, held between August 18-20, 2022. More details here.