WORDS: ELLIOTT HUGHES | PHOTOGRAPHY: RML
British engineering company RML has announced that it is "tantalisingly close" to completing its first re-envisioned take on the Ferrari 250GT SWB, blending artisan classic styling with modern performance, convenience and reliability.
The Wellingborough-based company's new car is called the Short Wheelbase, and the vehicle nearing completion – 'Car Zero' – marks the beginning of a limited-series production run of around 30 cars.
"Having a fully painted body-on chassis with engine installed is a real landmark in the Short Wheelbase's birth," says RML CEO Michael Mallock. "This first example will be completed by next month, ready for the industry-standard test schedule we have planned. It's also given us the green light to start building our customer's cars, which makes the whole programme very real all of a sudden."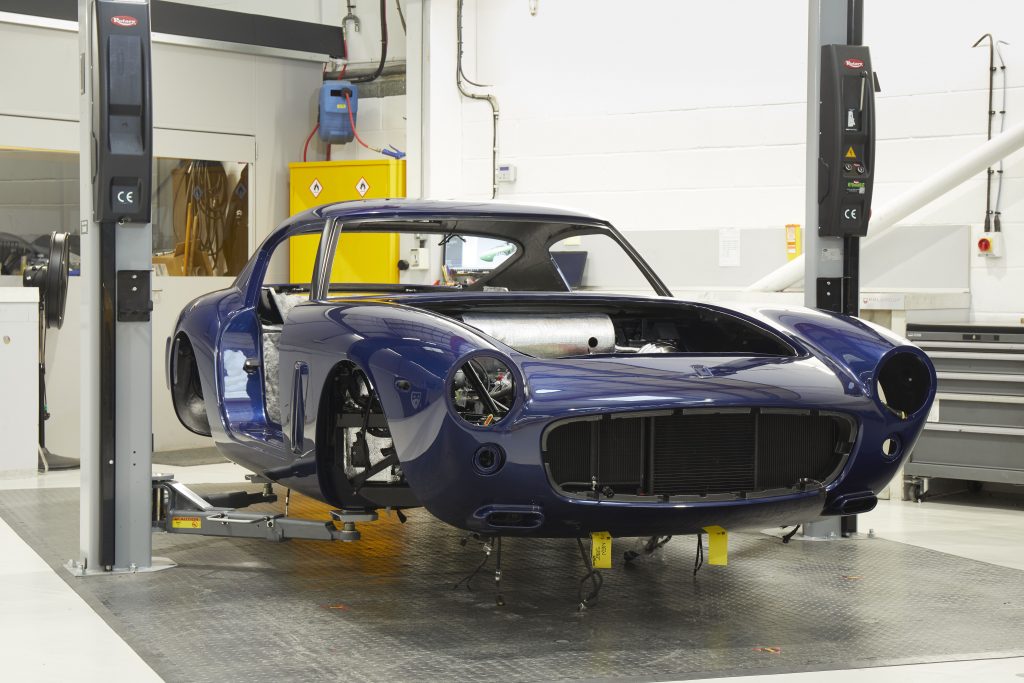 But what can customers expect as they await delivery? The Short Wheelbase's headline feature is undoubtedly its 5.5-litre V12, which RML says is "ready to embark on an intensive and highly concentrated durability programme", as it sits newly installed in Car Zero's body.
The Short Wheelbase's V12 is a refined, modernised take on Ferrari's iconic Colombo design, and is rated at 485bhp and 419lb ft of torque. The V12's creamy power delivery will be sent to the rear wheels through an open-gate, six-speed manual transmission. RML has also endeavoured to engineer the sound to be as authentic to the original as possible.
"Our target was to emulate the exhaust note of a classic V12 road-racer. We started by making recordings of the donor car's Ferrari V12 from inside and outside the car at various speeds and loads, from idle to full-throttle acceleration," powertrain design engineer Adnam Rahman explains.
RML's approach of melding of modern technology with classic authenticity continues with the chassis, suspension, bodywork and interior. The chassis has been lengthened slightly to accommodate drivers of up to 6ft 6in tall, and then paired with state-of-the-art two-way adjustable Öhlins dampers.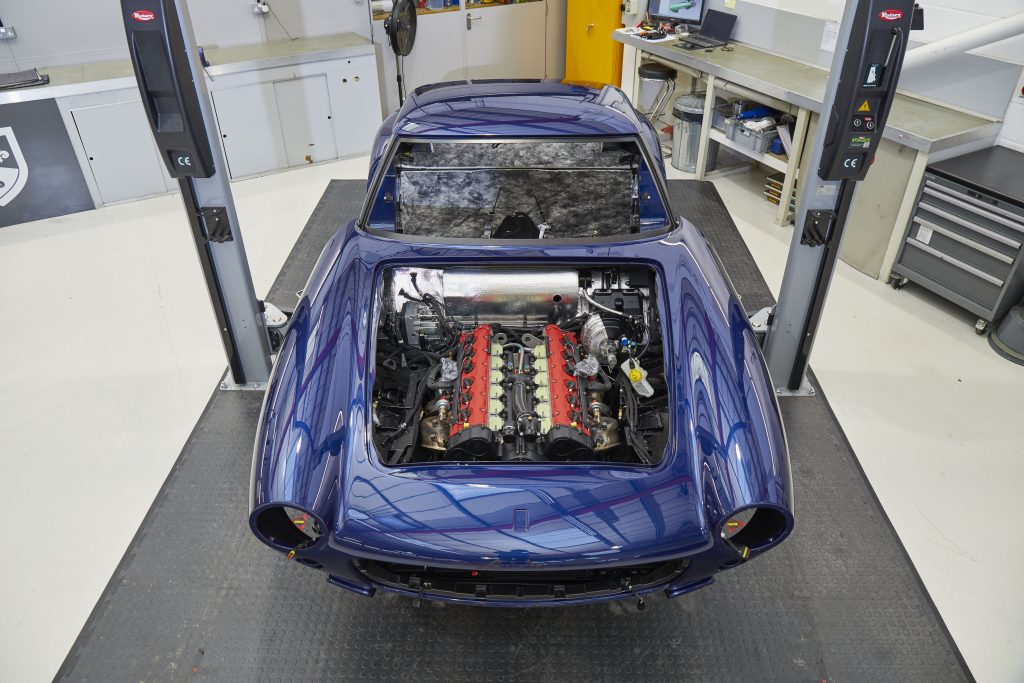 Lightweight carbonfibre bodywork shrouds the car's modernised underpinnings, minimising the weight penalty of the Short Wheelbase's increased dimensions, modern safety features and interior comforts. Kerbweight is quoted at 1470kg – 178kg more than the '60s original, but the new car benefits from an additional 205bhp.
The performance stat-sheet is expected to boast a top-speed figure of 185mph and a 0-62mph time of just 4.1 seconds. Even so, RML is keen to emphasise that outright performance was never the primary remit of the design team.
"The Short Wheelbase was never conceived to compete, Top Trumps style, with a typical supercar's acceleration," Mallock said in a press release last May. "Our car takes a step back from that, and while it's certainly rapid, our emphasis has always been on capturing a more organic driving experience, with less intervention and more usable performance." RML's approach is refreshing in a world where 1000bhp-plus supercars are commonplace.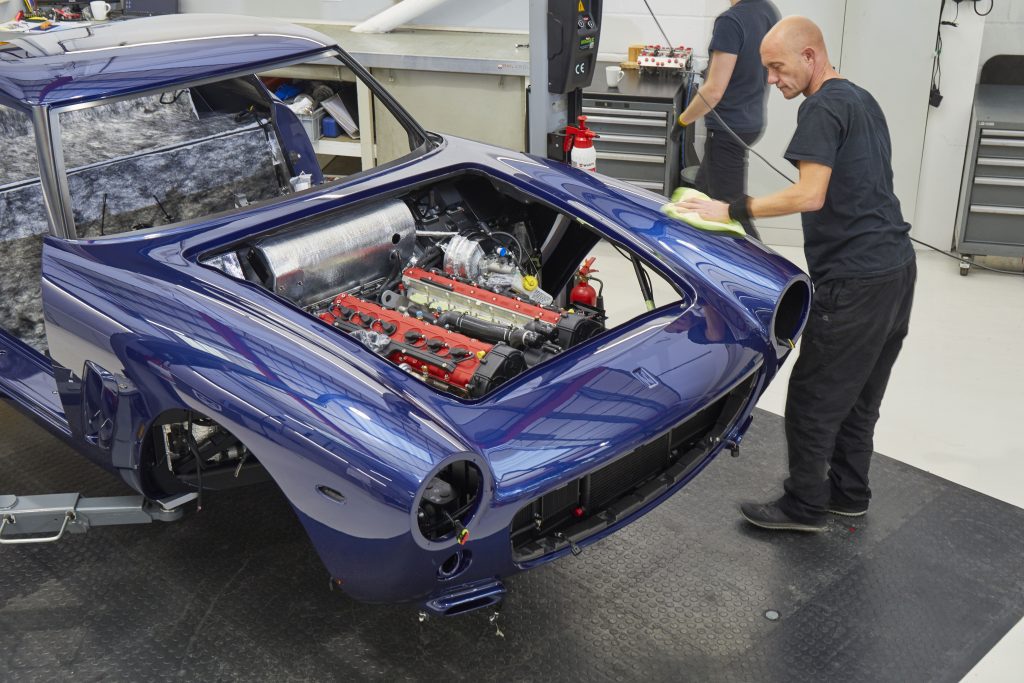 RML's attention to detail continues with Car Zero's multi-layer blue paintwork, which comprises a special carbon primer, regular primer and silver base coat, which the company says is "an arduous task" to complete but provides the beautiful curves of the bodywork with an alluring lustre.
It is hoped that the yet-unnamed blue paintwork will inspire the imaginations of prospective customers who can customise their car's specifications to their own taste via the launch of an online configurator.
"We're really looking forward to working with customers as they create their own, very special Short Wheelbases. As well as having a near-limitless colour palette, there are a variety of exterior trims to choose from," says head of design, Jonathan Bowen. "We're also developing some period-correct graphics, such as door roundels and parallel stripes, which suit the car's design and remit perfectly."
Car Zero is expected to be tested on the road next month, accompanied by a walk-around interview with Michael Mallock, as well as the release of additional imagery and video footage. The price of the SWB is expected to be around £1.35m net.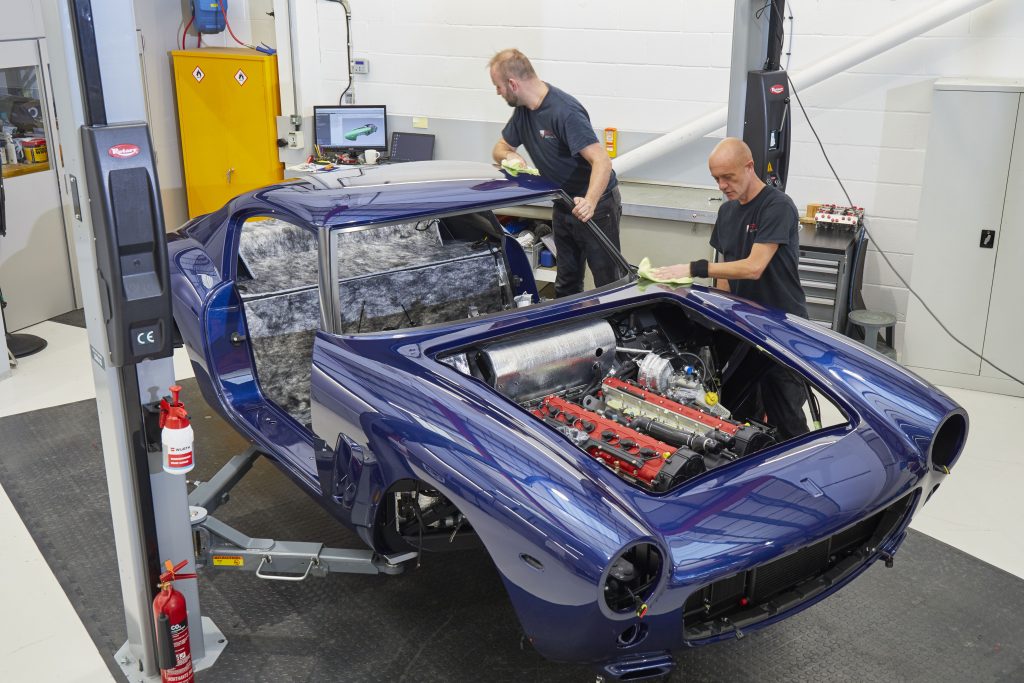 If you liked this, then why not subscribe to Magneto magazine today?