WORDS: ELLIOTT HUGHES | PHOTOS: ROLLING BONES FACEBOOK
Magneto is sad to report that Rolling Bones Hot Rod Shop co-founder Ken Schmidt passed away aged 76 on March 21, 2023, following a long battle with cancer.
Ken co-founded the Rolling Bones shop after a chance meeting with Keith Cornell at a car show in 2001. Both men were passionate about hot rods, each having been inspired in their youth by their older brothers.
Back then, Ken was pursuing his career as a successful artist, while Ken was an insurance adjuster for car crashes. Ken and Keith changed the hot rod world forever when they decided to build themselves a pair of '32 Ford Coupes in the style of the cars that raced on the Bonneville Salt Flats in the post-war period. Ken's talent as an artist was essential in creating the Rolling Bones signature style.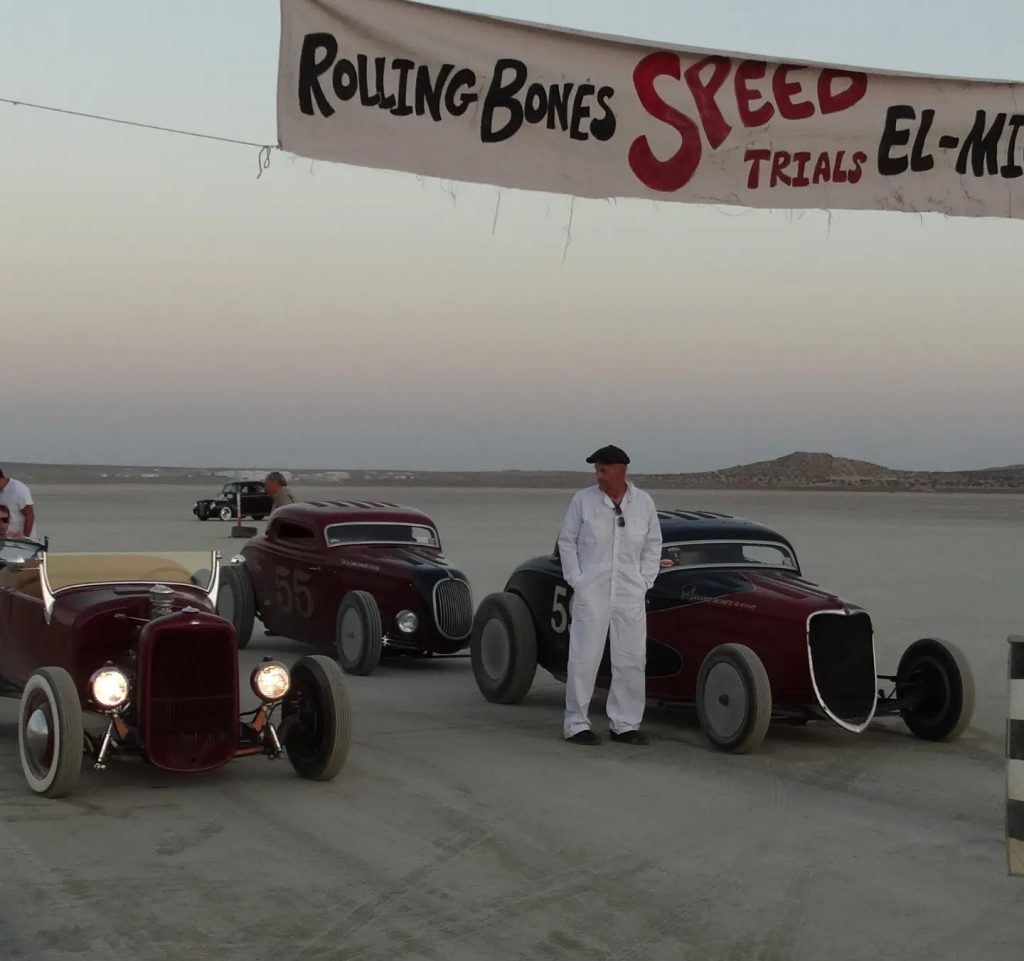 The first two Rolling Bones cars were nicknamed the 'Wicked Sisters' and carried the race numbers 575 and 59c on their doors. Ken then built 232b, a flathead-powered roadster that he famously drove from upstate New York to Bonneville, raced and then drove back, in a 5000-mile round-trip.
Word spread rapidly about Ken and Keith's creations, and they were eventually convinced to build their fourth car, a 1932 Ford Tudor, for high-profile collector and Bonneville record holder Dennis Varni. Thus, Ken and Keith quit their day jobs, and the Rolling Bones Hot Rod Shop was officially in business. Five years later, Ken's son Matt joined the company, and he continues his work as a master builder to this day.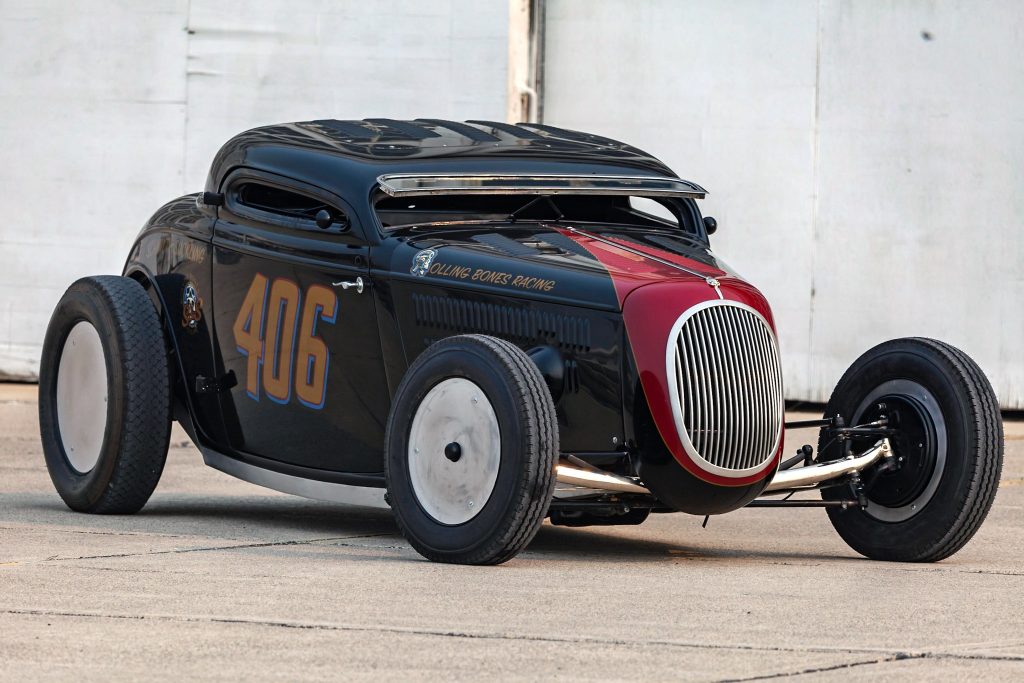 The Rolling Bones Hot Rod Shop has built many iconic cars but Ken's final creation, the Hemi-powered '34 Ford numbered 406 and known as the S & S Coupe is the ultimate Rolling Bones hot rod, taking more than ten years and thousands of hours to complete to Ken's critical satisfaction. This car was the culmination of his art, without compromise, and gave artist Ken a completely free hand to build it exactly as he imagined.
Rolling Bones hot rods are known not only for their perfect style, stance and proportion, but also for their epic road trips – each customer taking delivery of their new car then heading west to Bonneville on a maiden journey lasting thousands of miles.
The rods have been widely featured in books, films and magazines, most notably in the movies Road to Bonneville and Three Mile. Ken wrote two books documenting the Rolling Bones, the prize-winning Book of Gow and its sequel, Gas, Oil, Water.
But Ken was always adamant that the Rolling Bones shop was a passion project and never about making money, despite the desirability of his creations. Evidently, he was always very selective about who he and his team would build cars for, and joked that the customer has only "five percent of the say and decisions" in a project.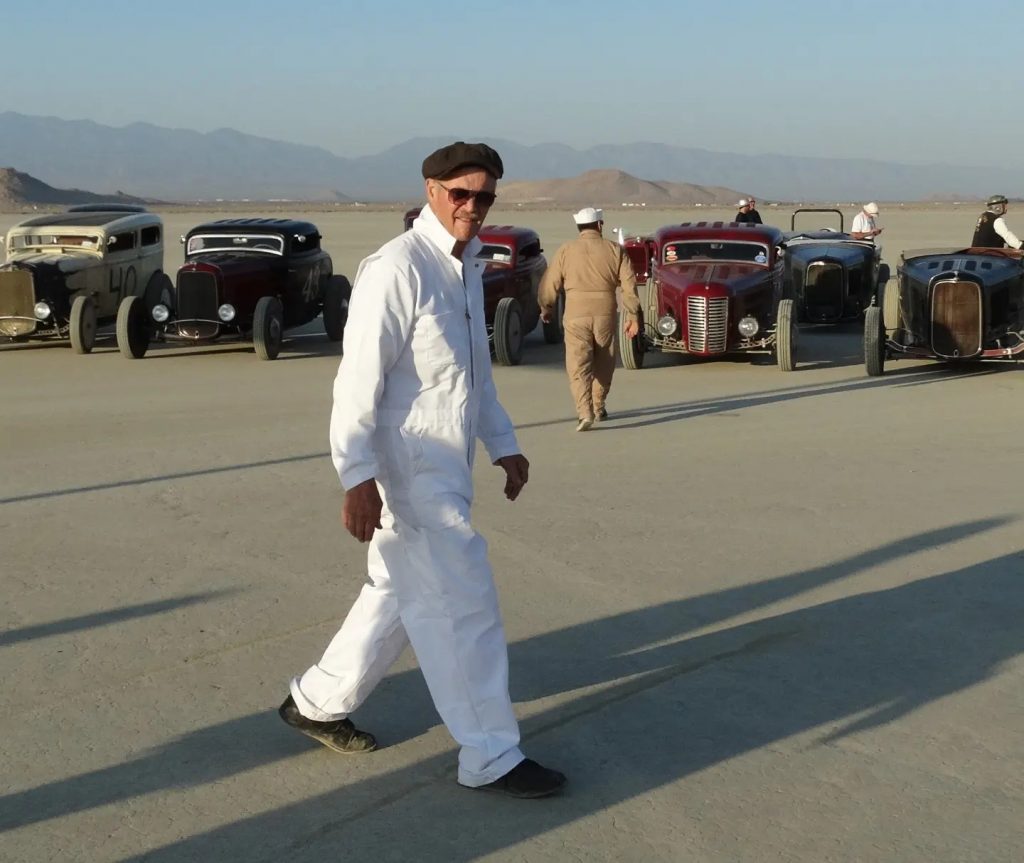 UK readers might remember the hot rods at Salon Privé and Goodwood Revival a couple of years ago, which Ken was involved with, and it was also him behind the epic trip from New York to Bonneville featured in issue 16 of Magneto.
Ken is survived by his wife Patricia, son Matt and daughter Rachel.