WORDS: ELLIOTT HUGHES | PHOTOGRAPHY: ALFA ROMEO
Zhou Guanyu cuts a relaxed figure as he sits across from Magneto in the Alfa Romeo hospitality pen at the Goodwood Festival of Speed. Sunglasses on, reclined and unphased by the swarm of shutterbugs encircling the stanchions. The 23-year-old is currently taking interviews, but soon he will be driving the new Alfa Romeo Tonale up the Hill in front of thousands of people. Little did Zhou or anyone else know that he was just seven days away from being involved in one of the worst Formula 1 crashes in recent memory at the British Grand Prix.
"At the beginning it was tough moving countries and adapting to a new culture; China is very different from Europe and the UK," Zhou says matter of factly. Having identified his innate talent by 12 years old, Zhou and his family moved to Sheffield in South Yorkshire, gunning for the ultimate prize of a seat in Formula 1. But Zhou was always realistic about his chances.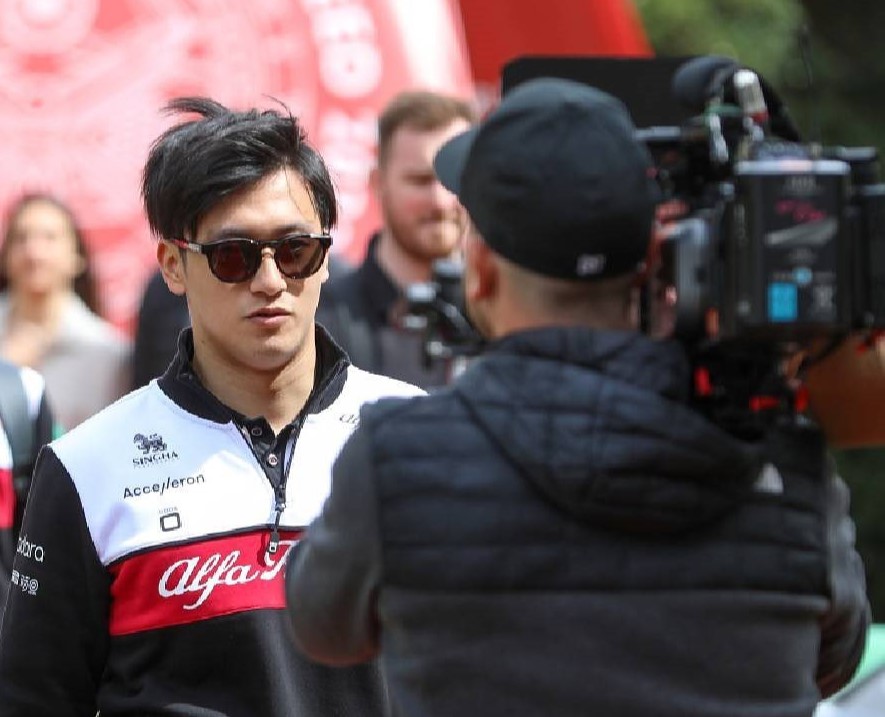 "I didn't just move for racing; when I first came here I was also here for school, because there was always a chance I might not become an F1 driver," he admits. "Learning another language was hard, so I made sure to study hard so that after a while I would get used to it. But the most difficult part was the racing, because the standard of young drivers in the UK is much higher than back home. There's a culture of motor sport here, so people start much earlier. The UK was definitely the right country for me to develop my skills."
It's no wonder Zhou seems so relaxed; the attention of media and fans is nowhere near as overwhelming as learning another language and culture while simultaneously climbing up the slippery ladder of professional motor sport. It's also something he's had to rapidly get accustomed to.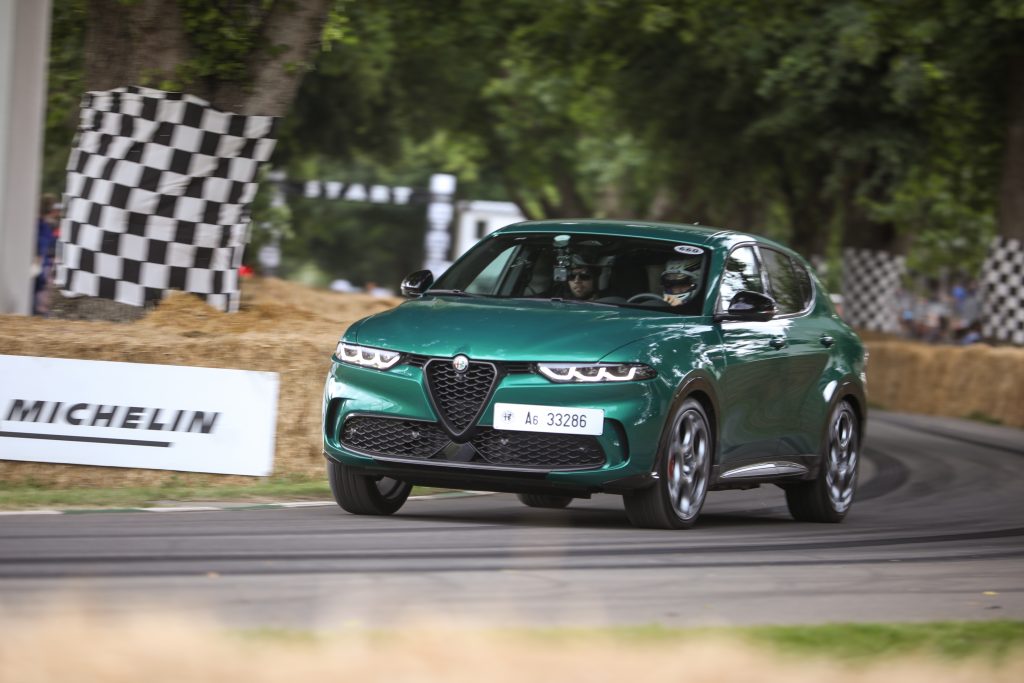 "I haven't been back home since I signed the deal with Alfa Romeo, but in the UK I get recognised a lot and I live here, so I always have to wear a hat or something. It's nice, but you also have to have your own life away from the racetrack. Yet if people recognise you then you've done something right, so I'm pretty proud that I've achieved that."
Zhou's motor sport story began well before he moved to the UK. F1 has been diligently endeavouring to build a commercial presence in China ever since Bernie Ecclestone first brought the series to Shanghai in 2004. A five-year-old Zhou was at that very race, cheering on his hero Fernando Alonso. Few would have predicted that Zhou would be duelling the double World Champion for points some 18 years later.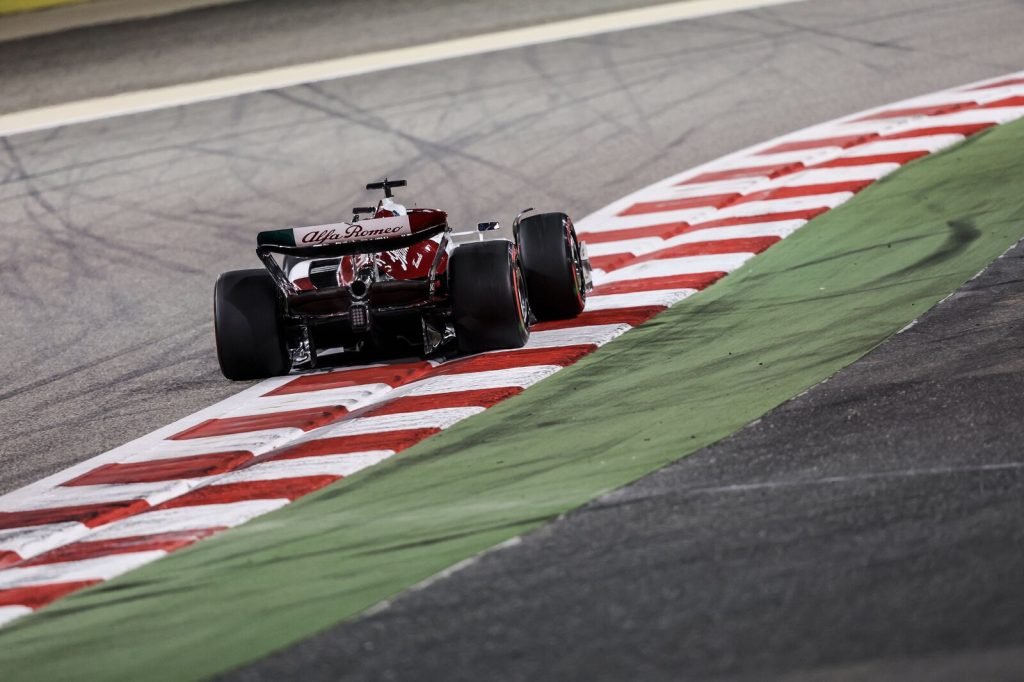 "The first Grand Prix I attended before I started racing, Fernando was on the grid. I came back the next year with his flag; I never expected to be racing with him!" he says. Poetically, it was a fight with Alonso that preceded Zhou scoring points on his debut, joining a select group of drivers to do so.
"My first time racing with him was pretty cool. I remember the last few laps in Bahrain, I was going to finish P11, and the whole race I was fighting with him. I had to attack him on the last lap for the final points position, but then unfortunately there was a yellow flag [from Perez's retirement] so I got the position without trying the move. It was crazy!"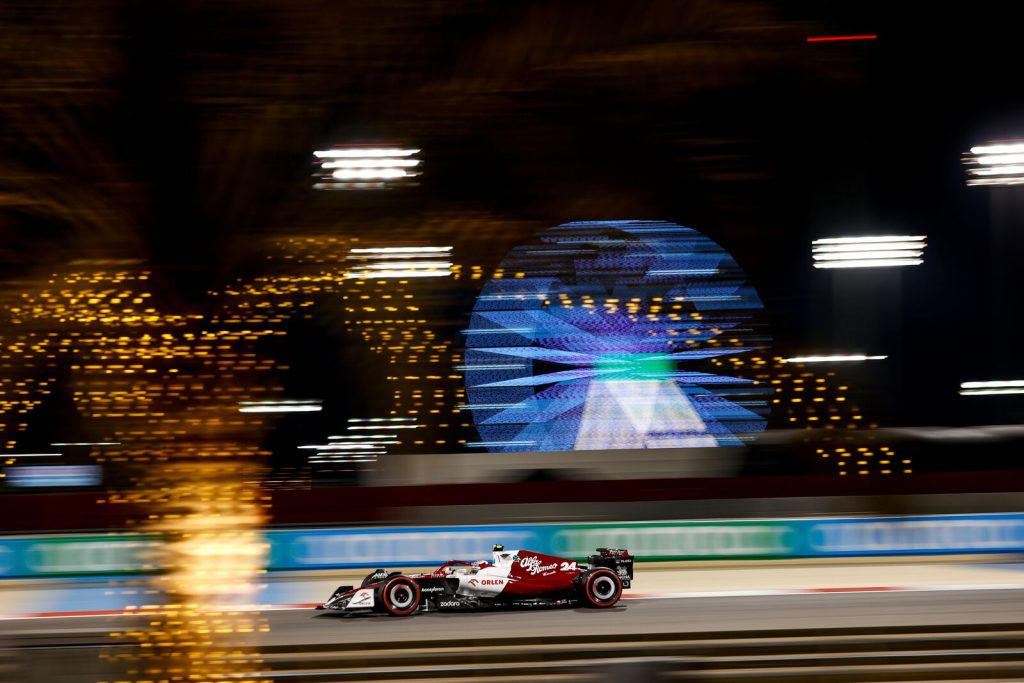 If that wasn't enough, it came after a dogged drive from the back of the field caused by the car going into anti-stall at the race start. Zhou promptly overtook Daniel Ricciardo for P19, before continuing his charge up the field with a brilliantly ruthless move on seven-time World Champion Lewis Hamilton for P12. Hamilton would return the favour shortly afterwards, but Zhou proved that when the visor's down, he fears no one.
"In Formula 1 you always need to show what got you there, so it couldn't have been a better debut. No one in the whole paddock expected that to happen – including me – but that just gives me a boost going forward."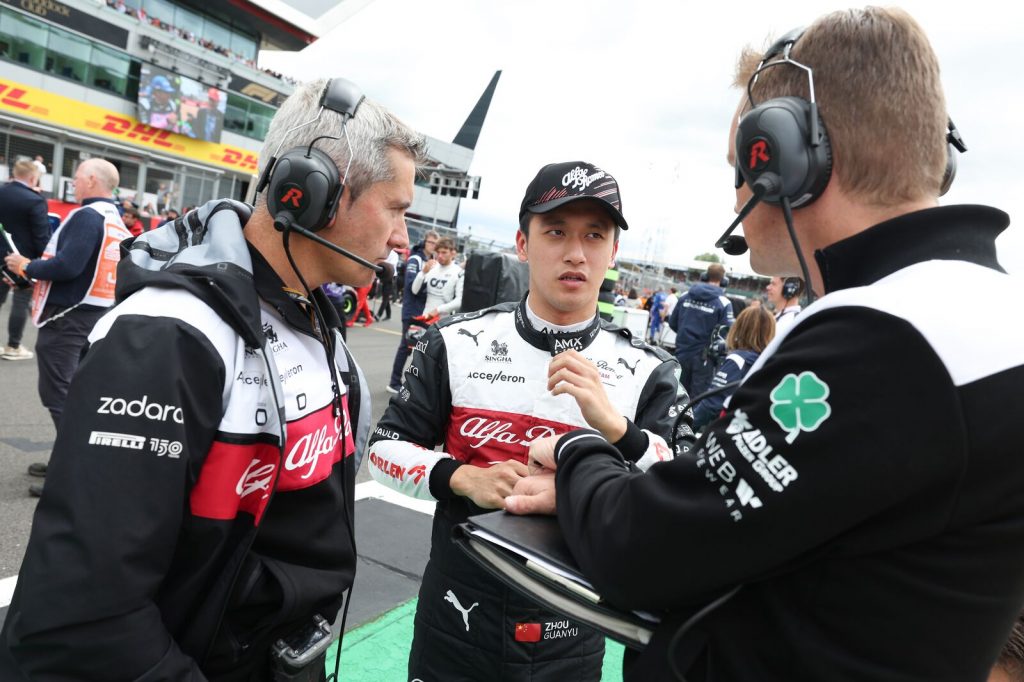 With a performance such as that, it seems strange to look back on the amount of criticism Zhou received from F1's notoriously vocal fanbase when news of his promotion broke last November. Condemning him as a 'pay driver', many were keen to diminish his ascension to the Alfa Romeo seat as the result of his lucrative Chinese sponsorship backing rather than his own ability.
"I knew I could deliver results on-track. It's all about mental strength, because you're constantly dealing with pressure," Zhou explains. "There's pressure from your team, pressure from your country and pressure from fans. If you do something good, then people always want and expect even more, so you have to always keep your momentum and that's very difficult – especially with the press and 22 races. One week you can be hero, and one week you can be zero, we have so many races."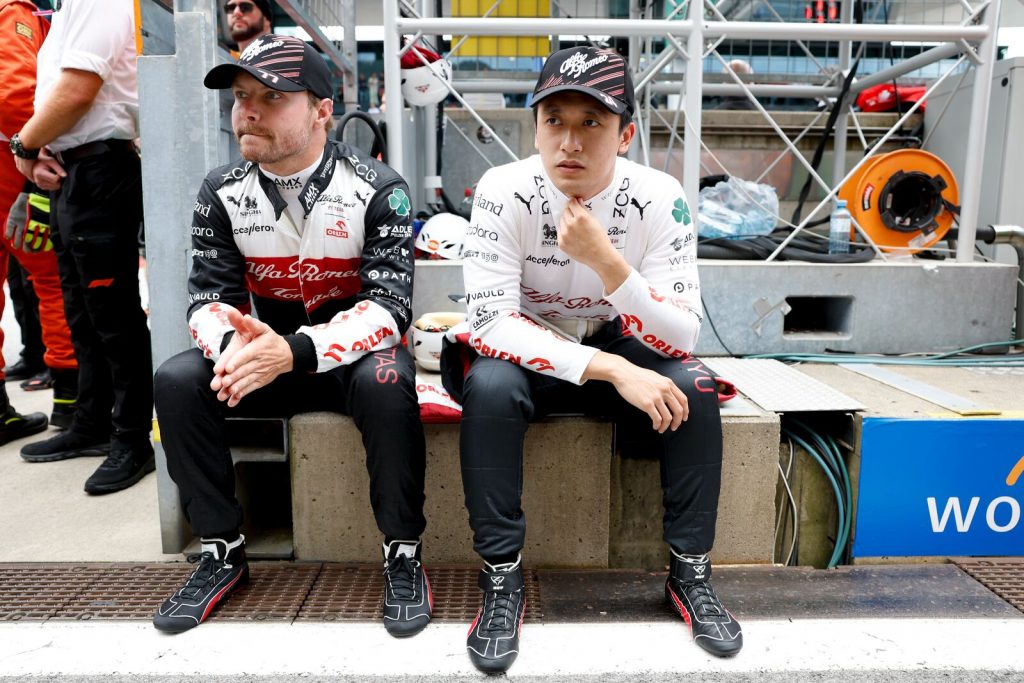 Magneto spoke to Zhou just one week before his terrifying 150mph crash at Abbey during the opening lap of the British Grand Prix at Silverstone. Despite travelling upside through the gravel trap and dramatically flipping over the catch fencing, Zhou was thankfully unhurt, and was eager to return to his Alfa Romeo cockpit for the following round in Austria. What a way to prove mental fortitude.
"I set myself a lot of targets this year, and I keep renewing them, because it's been very good so far. The original target was to get to Q2 and score points. After that my target was Q3 and I've achieved that, so I think we need to keep the same momentum and consistently fight for points in the race."
That goal is a tall order, as the competitiveness of the Alfa Romeo seems track dependent – as Zhou and Valterri's respective P14 and P11 finishes at the Red Bull Ring in Austria prove. Nevertheless, it will be fascinating to see what Zhou can achieve the next time an opportunity is presented to him. Humble, determined and fast, it's hard not to root for him.