Words: Nathan Chadwick | Photos: Bonhams
A 1961 Aston Martin DB4 GT believed to be formerly owned by Peter Sellers and used in his film The Wrong Arm of the Law, is due to be auctioned by Bonhams at its Goodwood Festival of Speed 2023 sale.
Chassis DB4GT/0157/R is one of just 75 examples of the DB4 GT breed built – and registration number 41 DPX is rarer still. It was delivered to Brooklands dealer Ken Rudd on March 1, 1961 with aluminium headlamp bezels, a single air scoop for the oil cooler and two brake scoops. It was also ordered with two occasional rear seats, making this car one of just three specified this way.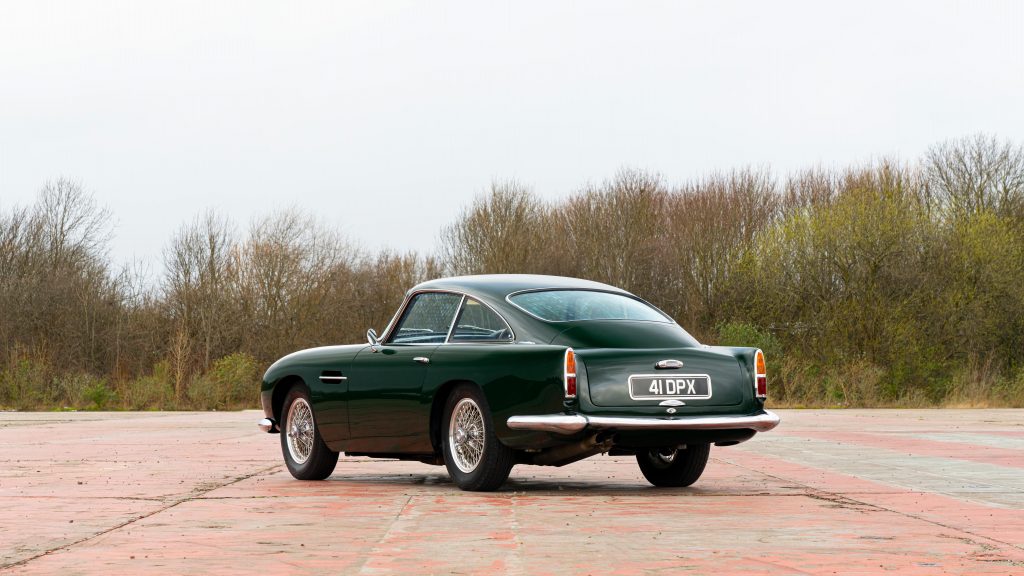 The car was used in Sellers' film The Wrong Arm of the Law a year later. A comedy caper, it follows a group of criminals who impersonate policemen, with the DB4 GT serving as the getaway car in several high-speed pursuits. Although Sellers would drive the Aston Martin in the film, much of the action sequences saw Rudd behind the wheel, starring as a gang-member extra. The filming process took its toll on the car – according to expert research and marque documents, its engine block was broken irreparably and replaced with a 4.0-litre motor from the Lagonda Rapide sequence in 1963.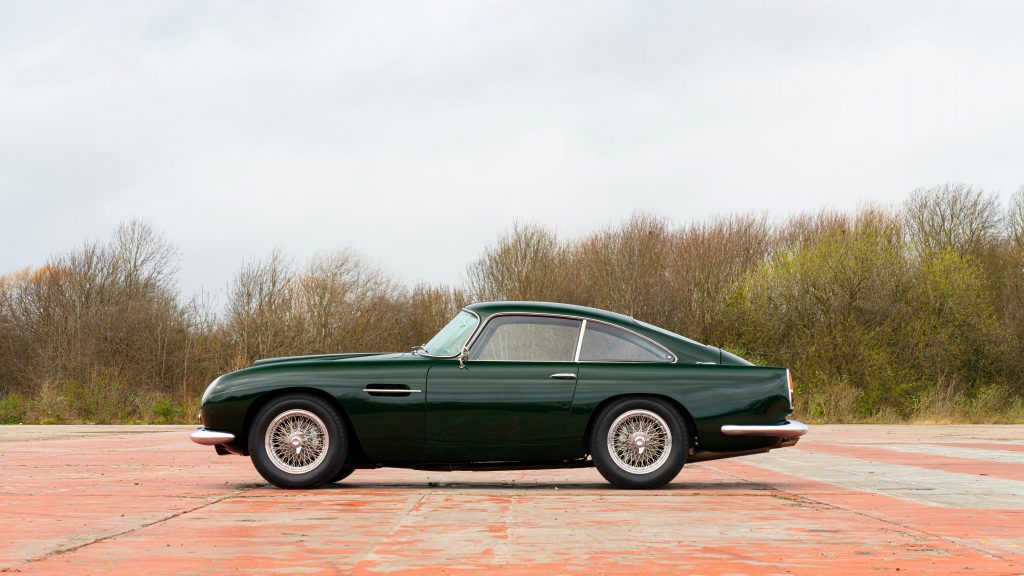 After filming came to an end, it's believed that Sellers kept the car for himself for a year. By 1966 it was in the stewardship of J Melville Smith, who competed with it in various Aston Martin Owners Club events. Most notably, Smith took the GT to a First in Class at the 1967 AMOC Curborough Sprint.
The car would change hands a number of times, with dark green paint replacing the original Dubonnet finish, and by 1981 it found itself in New Zealand. Its owner, Ken Moses, had bought the Aston six years earlier, and by the time of its export it had covered 53,000 miles. However, it would do only 600 miles over the next two years, and by the time it returned to the UK in 1990 it had covered a total of 58,000. During its time in New Zealand the GT was fettled by David Silcock of Motor Engineers, before its return home under the stewardship of historic-aircraft pilot Stephen Grey.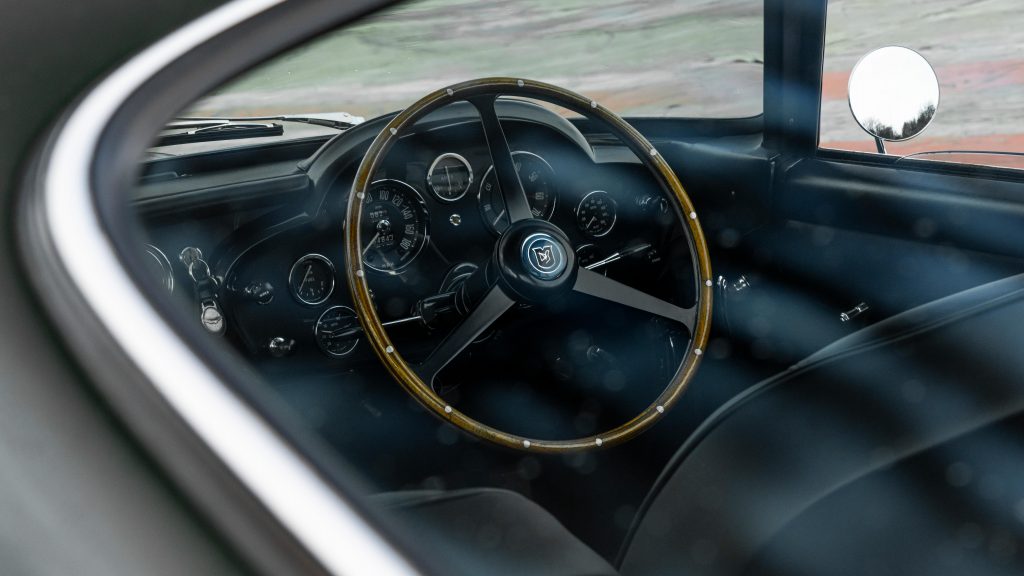 Kevin Regan bought the car in 1999 and commenced a body-off restoration. Over four years and £100,000, the chassis and bodywork were entrusted to Bodylines, while Spray-Tec took care of the refit and painting. Rex J Woodgate performed a gearbox and engine rebuild, and eventually the car found a new owner.
The Aston Martin is estimated at between £2,200,000 and £2,600,000, and will be put up for sale at Bonhams' Goodwood Festival of Speed sale on July 14. More details are available here.