WORDS: ELLIOTT HUGHES | PHOTOGRAPHY: LOTUS/WIKIMEDIA COMMONS
"I drove many cars during my career, but the Lotus 72 was the best," says Emerson Fittipaldi. The legendary Brazilian driver is still wearing his white overalls, and his iconic blue-and-red helmet is sitting on the corner of the table. "The 72 talked to me, and we understood each other – it was consistently fast."
Magneto is sitting opposite the two-time Formula 1 World Champion in a boardroom at Lotus' factory in Hethel that overlooks the company's test track. He has just returned from the cockpit of the Lotus Evija Fittipaldi – a special edition of the 2000bhp hypercar created to mark the 50th anniversary of his first F1 title. Soon, he will be reunited with his mythical black-and-gold JPS-liveried Grand Prix car to take part in an historic demonstration of all eight Lotus 72s – including his 1972 season Championship winner – organised by Classic Team Lotus.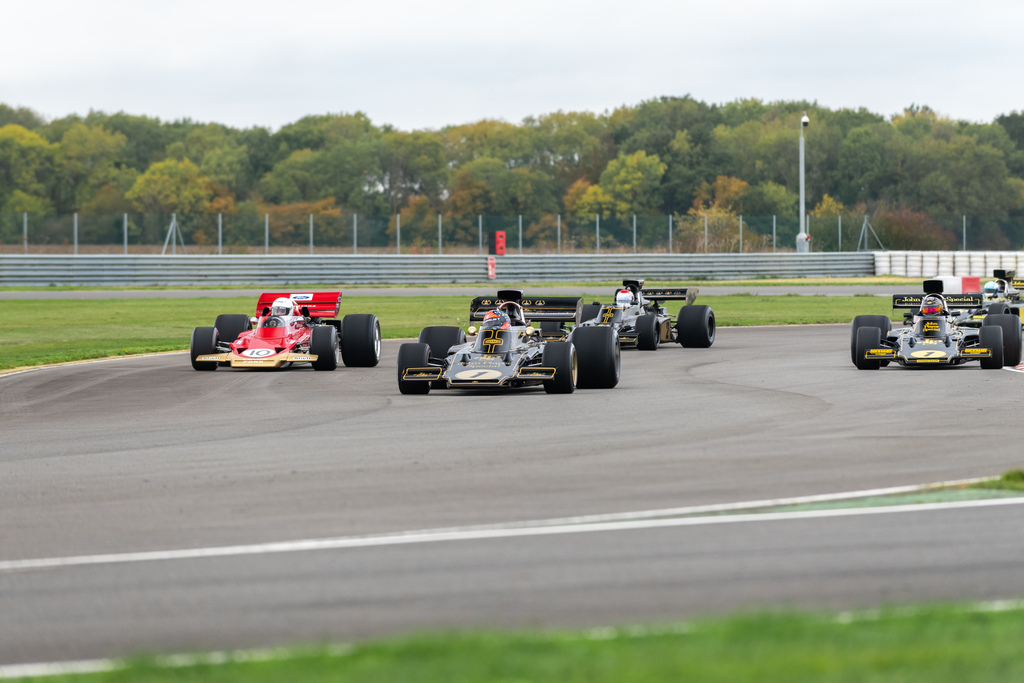 "I'd just finished the Formula 3 Championship in 1969, when I met Colin Chapman for the first time. I walked into his office here at Hethel, said, 'good afternoon Mr Chapman,' and sat down. 'No, call me Colin,' he replied, and my legs started shaking – I couldn't believe I was sitting in front of him. It was like a dream. When I left Brazil, I never expected to be a Grand Prix driver."
"Just think about all the great champions in Lotus' history. There's Jim Clark, Graham Hill, Nelson Piquet, Jochen Rindt, Ayrton Senna, Ronnie Peterson. I'm happy I'm one of them, but it's important to remember all the great names who made history for Lotus."
Emerson would start his first Grand Prix for Lotus in 1970, at the British GP. He recalls: "In my first race at Brands Hatch, I qualified at the back of the grid in a Lotus 49, and then Graham Hill lined up in the car next to me. I was thinking: 'I'm next to Graham Hill. This is a dream! If I die on Monday, I'll die happy.'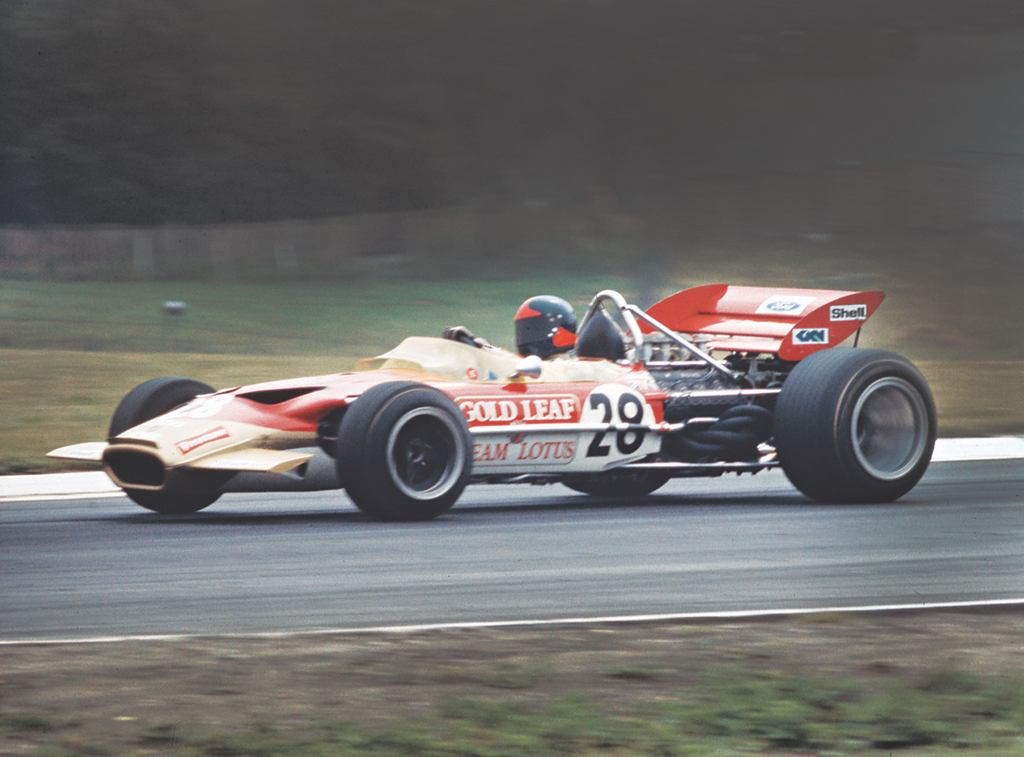 "The Lotus 49 was very easy to drive, because it had been around since Jim Clark's time and so it was well developed. The 49 had a lot of suspension travel, and I could slide it around or make a mistake while braking.
"The Lotus 72 was much more precise, much more agile and less forgiving. In Friday's practice at Monza [Emerson's first race in the 72], I destroyed one of them – it was brand new. I missed the braking point, and I went over the banking and into the trees. When I came back to the pits to see Colin, he asked me: 'What happened?' I just said: 'I fucked up. I looked in the mirror and missed my braking point.'"
Emerson's crash at the Italian Grand Prix preceded a tragic sequence of events at the 1970 Italian Grand Prix that culminated in the death of his teammate and Championship contender Jochen Rindt.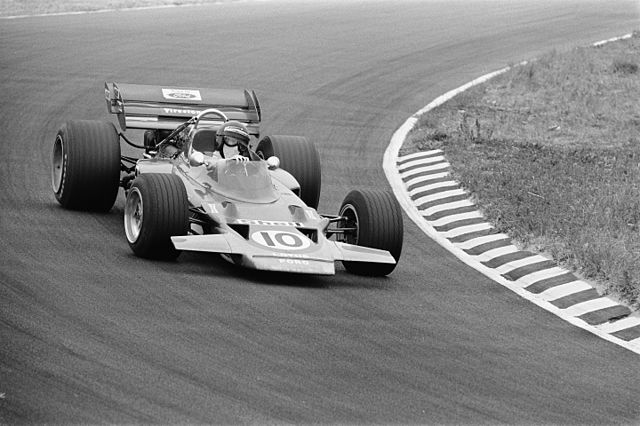 "After the tragedy of Monza, I went home and was in silence for ten days," he says solemnly. "I decided not to go to the Canadian Grand Prix, and I was certain that Colin was going to sign an experienced driver because I had only finished three Grands Prix. Then Colin called me and said: 'Emerson I want you to be our number-one driver.' I said: 'Colin, I don't have enough experience,' but he said that the team would support and help me as much as possible. It was a big responsibility."
Chapman's faith in Emerson under such tragic circumstances didn't take long to pay off, and Emerson claimed his first victory in tricky conditions at Watkins Glen in the following round.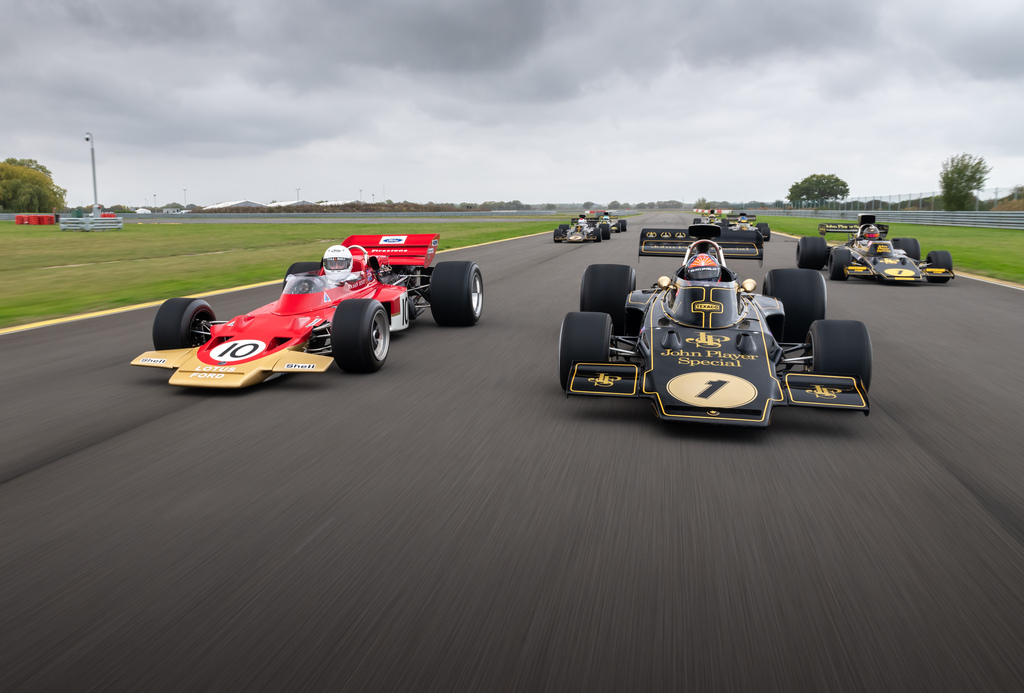 "In Watkins Glen, everything went the right way, and it was a very good race. I was careful at the beginning, because it was damp and I didn't want to crash the car again. After I won the race, the headline on the New York Times was 'Emerson Who?'" he laughs.
But the Lotus 72 wasn't always so successful. The switch to slick tyres in 1971 meant that Lotus had to redesign major parts of the car to compensate for the massive forces now going through the suspension and chassis systems.
"The invention of slicks brought a big increase in grip, so we had to change the suspension, weight distribution and wing angles. Colin and [Lotus designer] Maurice Philippe were always trying to improve the car; we had a great engineering team."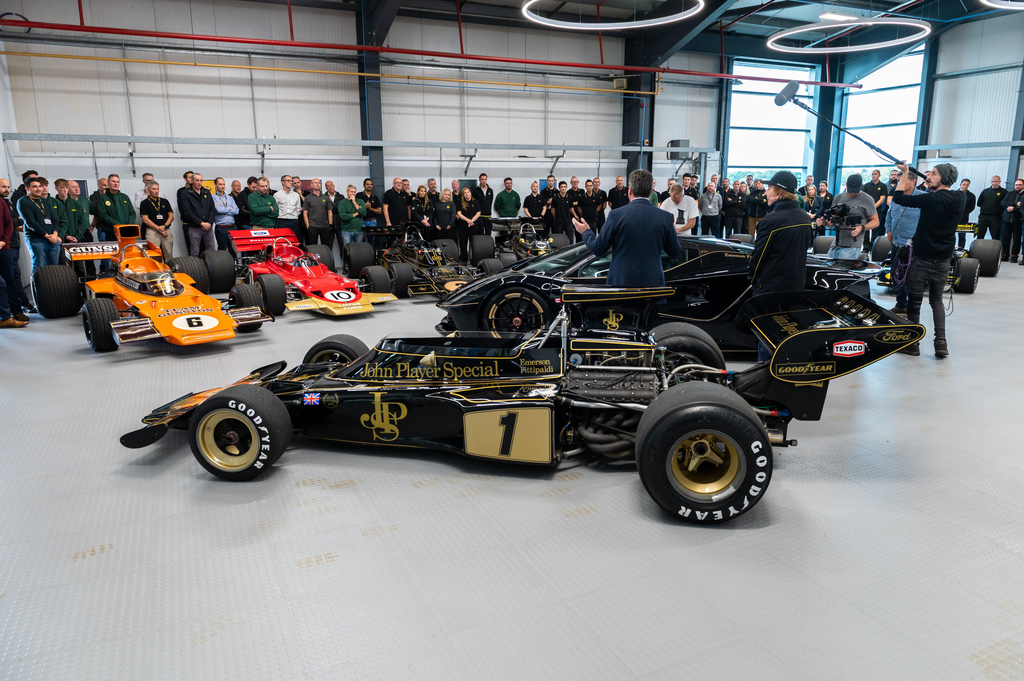 Colin Chapman and his team's engineering prowess had been demonstrating innovative thinking since the 1960s; Lotus remains the only British manufacturer to win the Indy 500 with a British driver. Emerson secured two Indy 500 wins in 1989 and 1993 for Penske, but his first exposure to the legendary American race was through Lotus.
"I always knew Indianapolis was a very special race by reading books about it in Brazil. When I joined Team Lotus, I had the image of Jim Clark's win in 1965 in my mind. I asked Colin about Indianapolis, and he loved the race, but he never wanted to talk about Clark because he was like his son. Colin was very close to his drivers.
"The Indy 500 was a huge challenge in my career. For two years I had to learn how to set up the car and how to drive there; you have to be very smooth. The Lotus 56 turbine car that raced at Indy was one of the most incredible projects in the race's history. It was leading with a few laps to go, but had to retire with a broken transmission."
Emerson never drove the Lotus 56 at Indianapolis, but raced a modified 56B version in the 1971 Italian Grand Prix and 1971 Race of Champions.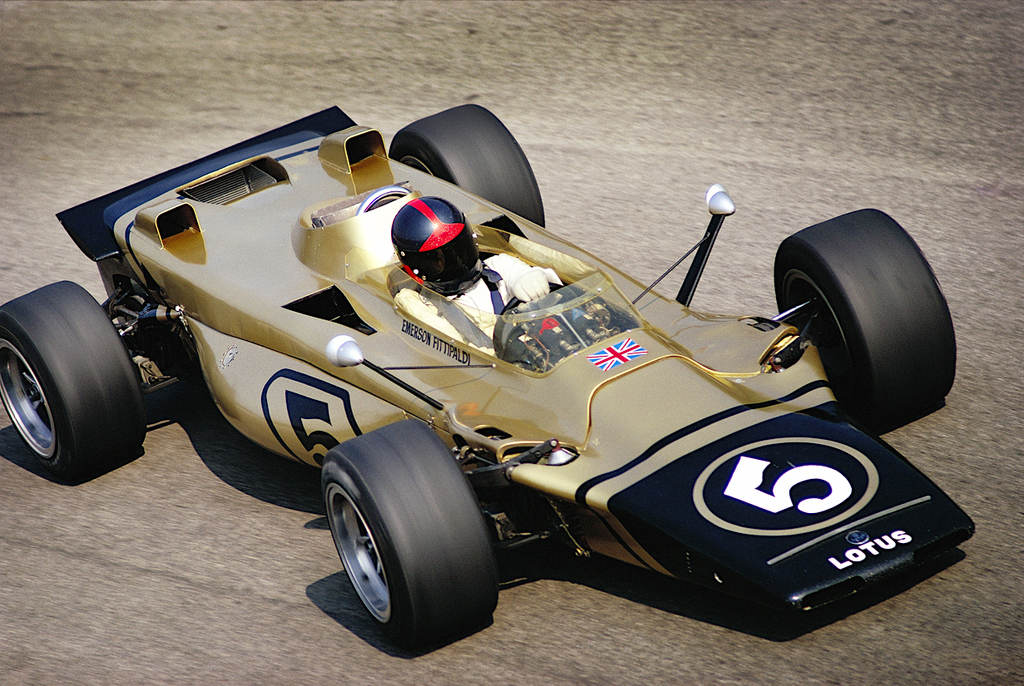 "Not many people know this, but the gold livery on the 56B was a testing colour for John Player Special. Gold didn't look very good on TV, so the 1972 car was painted black," he recalls. "The 56B was expected to be a very fast Grand Prix car. At the Race of Champions at Brands Hatch, I was six seconds faster than Jackie Stewart because of the four-wheel drive.
"I raced one Grand Prix in the 56B at Monza, and then the FIA banned turbine cars. It was a very high-tech car and had huge brakes, because unlike a conventional car there's no engine braking, you have to slow down the car and the engine. When Colin injected more fuel into the turbine, it produced an incredible amount of power, and there were huge flames coming from behind my helmet."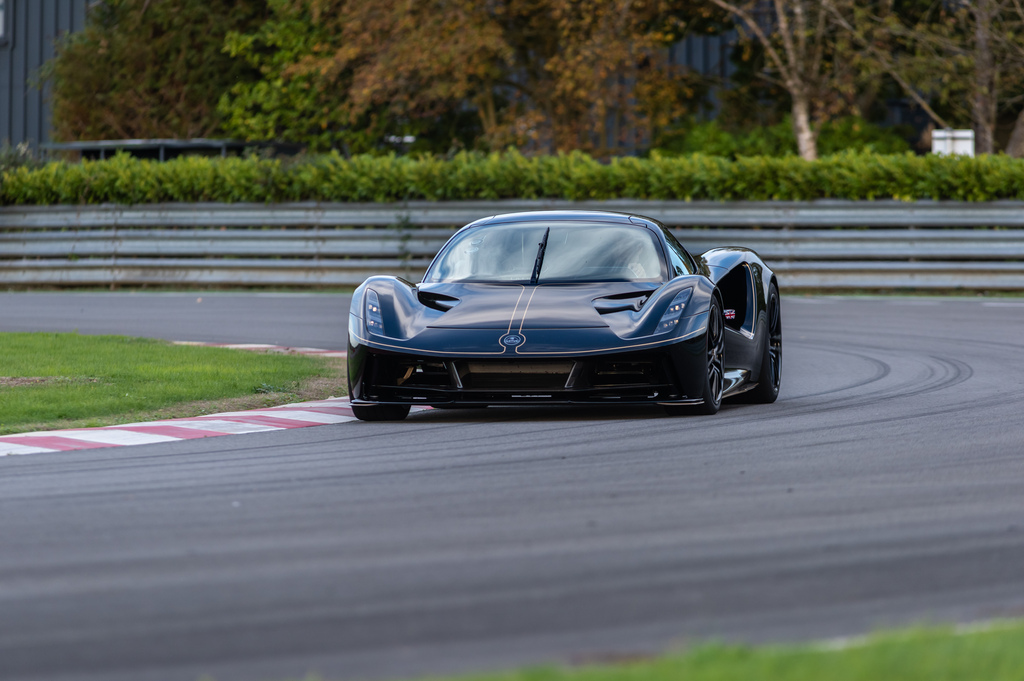 It's this kind of innovative spirit and vast motor-racing experience that Emerson sees continued in the Evija Fittipaldi. "The Evija is so advanced, and it has so much downforce," he enthuses. "I drove Kimi Raikkonen's Lotus F1 car at Paul Ricard, and that's much closer to the Evija than the 72."
"I've driven many electric hypercars, and they're usually too heavy and not very well balanced for driving on the track. But the Evija is very impressive – it's too good for the tyres. If it had slicks it would be pretty much perfect."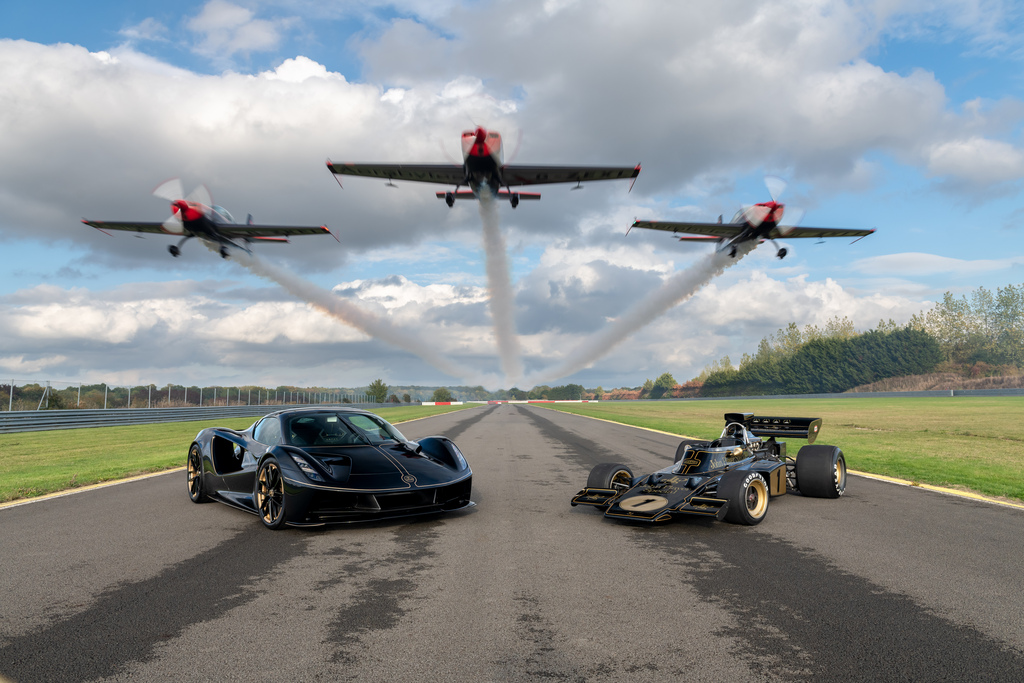 Emerson is the only person outside of Lotus that has driven the Evija so far, aside from fellow F1 World Champion Jenson Button, who had been invited to get behind the wheel the day before. "Jenson's opinion is much more up to date than mine," Emerson smiles. Despite his humility, Lotus engineers are taking Emerson and Jenson's feedback, and using it to fine-tune the Evija before deliveries begin in 2023.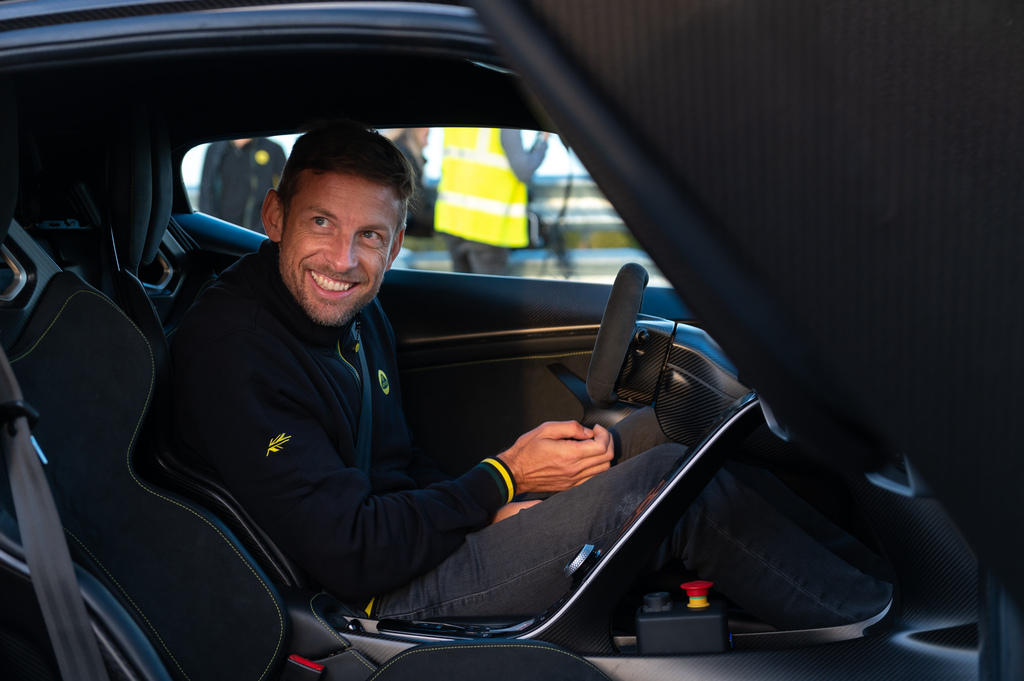 More information here.