Words: Nathan Chadwick | Photos: Speedmaster Cars
A De Tomaso Pantera Group 4 GT4 racer used as a press car by the factory has come up for sale with Speedmaster Cars in the UK.
Chassis 2343 is one of 14 factory-prepared Group 4 endurance racers built in 1972, and one of six built to GT4 specification (cosmetically similar to a full Group 4 car but not quite as developed as a racing machine). The GT4 was developed by ex-Ferrari engineer and F1 driver Mike Parkes, and would go on to drive for the 'Works' racing team (it was actually funded and run by Scuderia Filipinetti).
Chassis 2343 was first owned by Vincent Cazzago (otherwise known as Pooky), who entered it into the Euro GT Paris race at Montlhery in April of 1972 under the Scuderia Brescia Corse banner, finishing 13th. A couple of weeks later, the car took a class victory and fifth overall at the Monza 1000km (although some reports vary); Cazzago would share driving duties with 1972 Le Mans podium finisher Mario Casoni. The car would fail to qualify for that year's Le Mans 24 Hours, and also fail to attend the Euro GT round at Zandvoort, before netting sixth place at the Monza Coppa Intereuropa.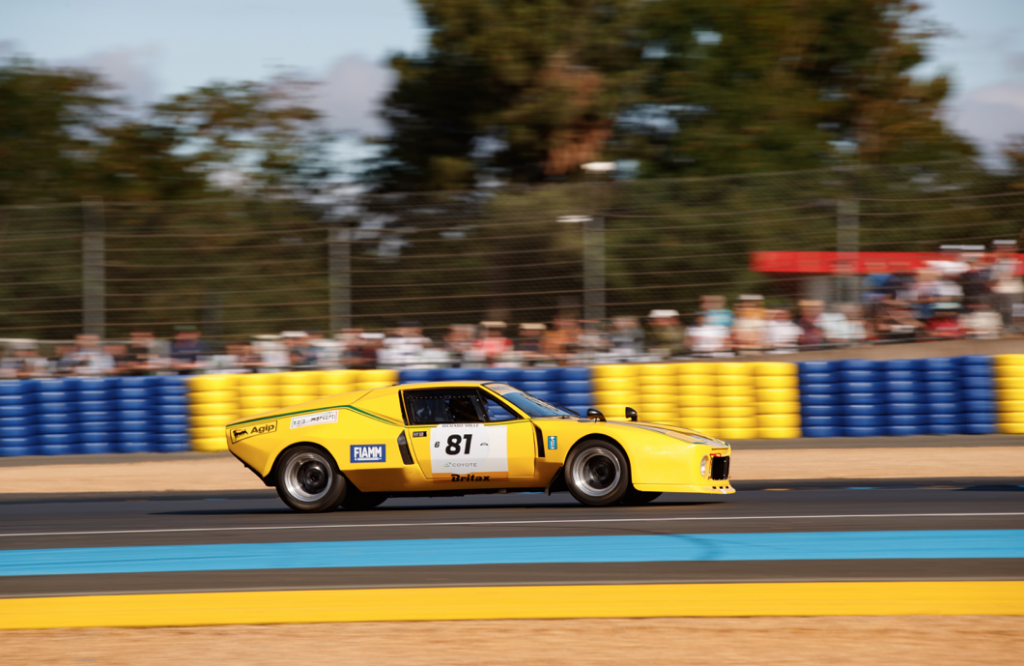 At the end of the year, the car was sold to Gianpiero Moretti's MOMO Racing team, and would largely be used in Italian races, with 11th place at the 500km of Imola being the highlight. In 1975 it was sold to Ruggero Parpinelli, who converted it to Group 5 specification courtesy of Milan De Tomaso dealer Achilli Motors. The car then ran at the 1976 Giro d'Italia, but retired with technical problems.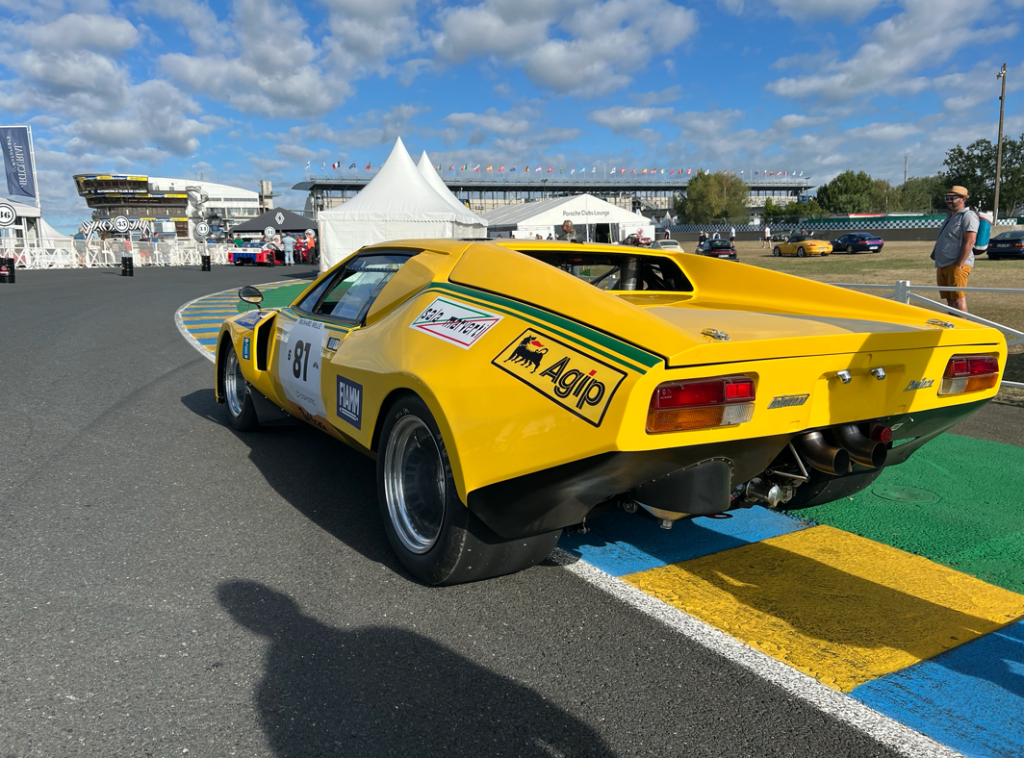 Group 4 GT4 specification saw the fitment of larger Lockheed disc brakes, shorter suspension uprights, thicker anti-roll bars, 10in- (front) and 14in- (rear) wide Campagnolo magnesium wheels, redesigned damper towers and altered rear-suspension mountings. The ZF gearbox was made to be more robust (although not robust enough to deal with the increases in power, according to contemporary reports). At the time, the engine was a Bud Moore-prepared Boss 351ci V8 with a higher compression ratio, racing camshafts and valve springs, TRW forged pistons, large-capacity oil pans and titanium valves, to produce a claimed 500bhp at 7000rpm, although the figures ranged between 440bhp and 470bhp. Other additions included a quick-ratio steering rack, twin 60-litre fuel tank and a stripped safety-equipped interior.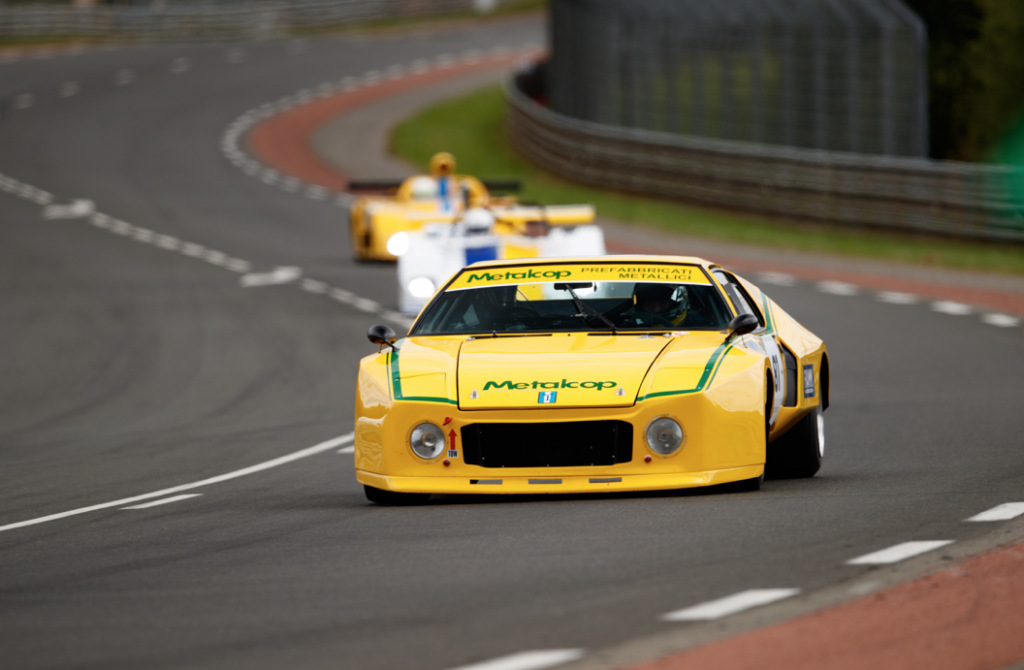 More recently, the car has been treated to a full restoration by Simon Hadfield, and finished fourth in class on the 2009 Tour Britannia. It's fitted with a 351 wet-sump Tim Adams 6.0-litre engine with Gurney Weslake cylinder heads and a Hewland LG550 MkII gearbox, and has competed in Historic events with Pearsons Engineering. It has FIA HTP papers and a spares package, and is eligible for the Le Mans Classic, Tour Auto and Masters Series. More details are available here.