Words & photography: Peter Stevens
Three-times Formula 1 Champion Sebastian Vettel recently observed that the carbon footprint of a Grand Prix needs to be reduced by a very large amount. He particularly mentioned the recent enormous increase in motorhomes that are parked at the races. Quite what he would make of the hundreds of mobile sleeping machines at an event like the beach races on the island of Rømø off the North Sea coast of Denmark is open to conjecture. If it is weird, wacky or bizarre, then you will find it on the Lakolk Beach between an early dawn and a late summer dusk. Strictly no overnight camping on the beach, and no rubbish left behind; two things that every visitor respects.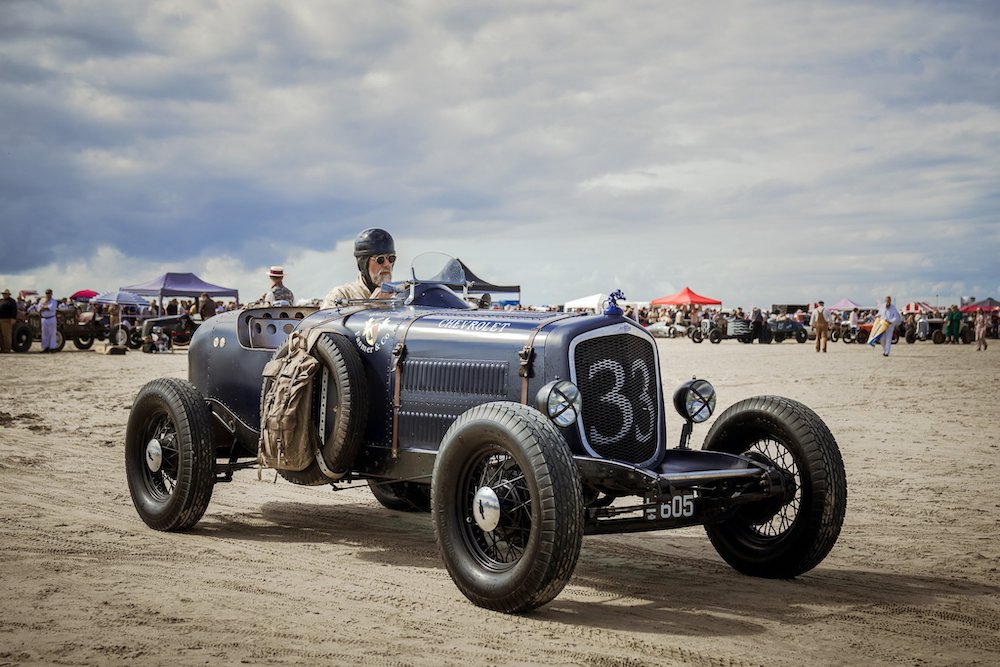 In the 1920s the Danish island of Fanø was famous for its long, flat and remote beach. Among those who raced on it were Sir Malcom Campbell, Edward Scarisbrick in a Benz, and John Duff, possibly with a 10-litre Fiat S.61. Campbell set a record speed of 146.4mph on his Sunbeam in 1923. To the south of Fanø is the island of Rømø, connected to the Danish mainland by a 12km causeway. There are two principal beaches, Lakolck being the smaller but still an enormous stretch of sand, which is not covered by incoming tides. The Danish military forces practice landing C-130 Hercules on the beach in the winter months, which gives an idea of the size of Lakolk.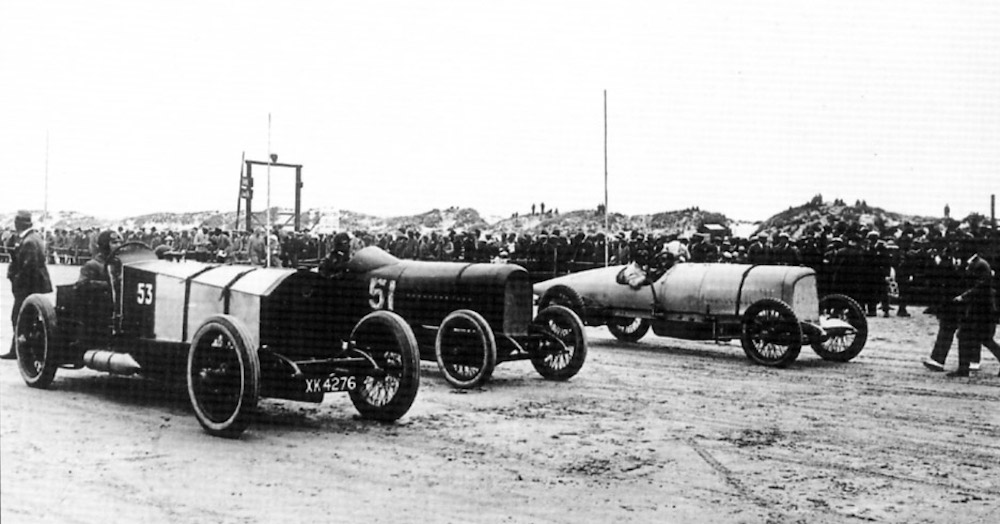 For Thomas Toft Bredahl and Carsten Bech, this is the sixth time that they have invited a very varied group of racers to join them for a day of drag racing on the sands over the course. Something like 20,000 spectators arrive, most in pre-1960s cars and trucks. You could spend a day just looking at the spectator vehicles.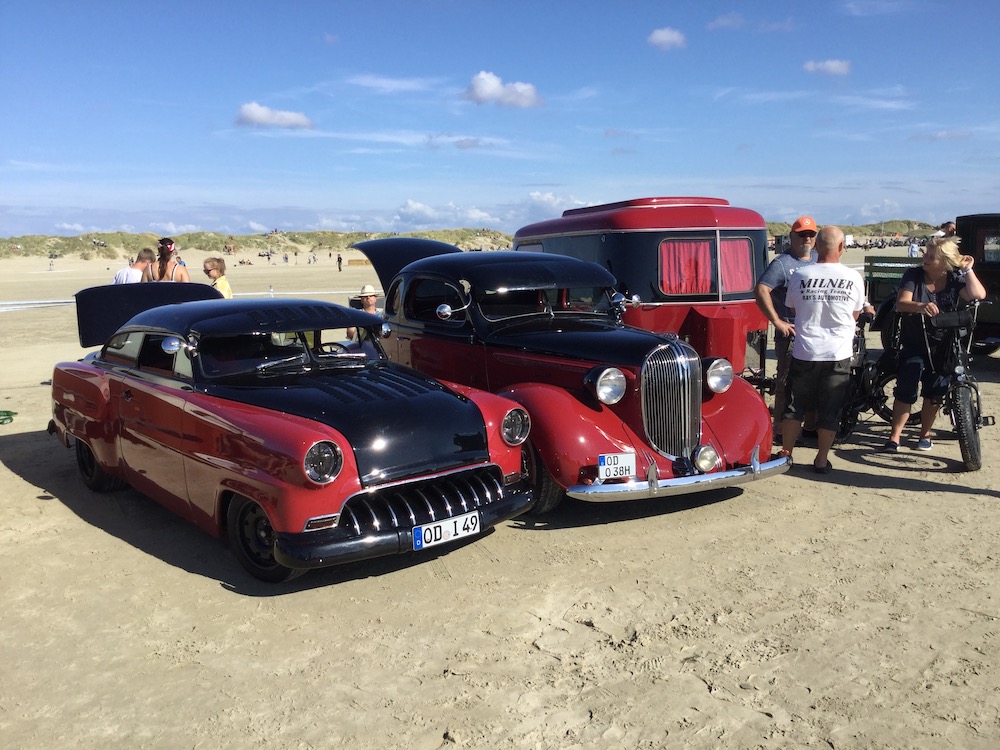 The idea of the event is side-by-side drag racing over a straight ¼km course, and racers can choose who they race against — all very democratic. Top speeds are all recorded, causing either delight or disappointment. This year's fastest speed was 111km/h, recorded by a gloriously patinated '34 Ford five-window coupe with a very fine set of period Ardun OHV cylinder heads, entered by the heavily bearded Jens Nybo Hansen (below). Beards are pretty much compulsory among the male entrants…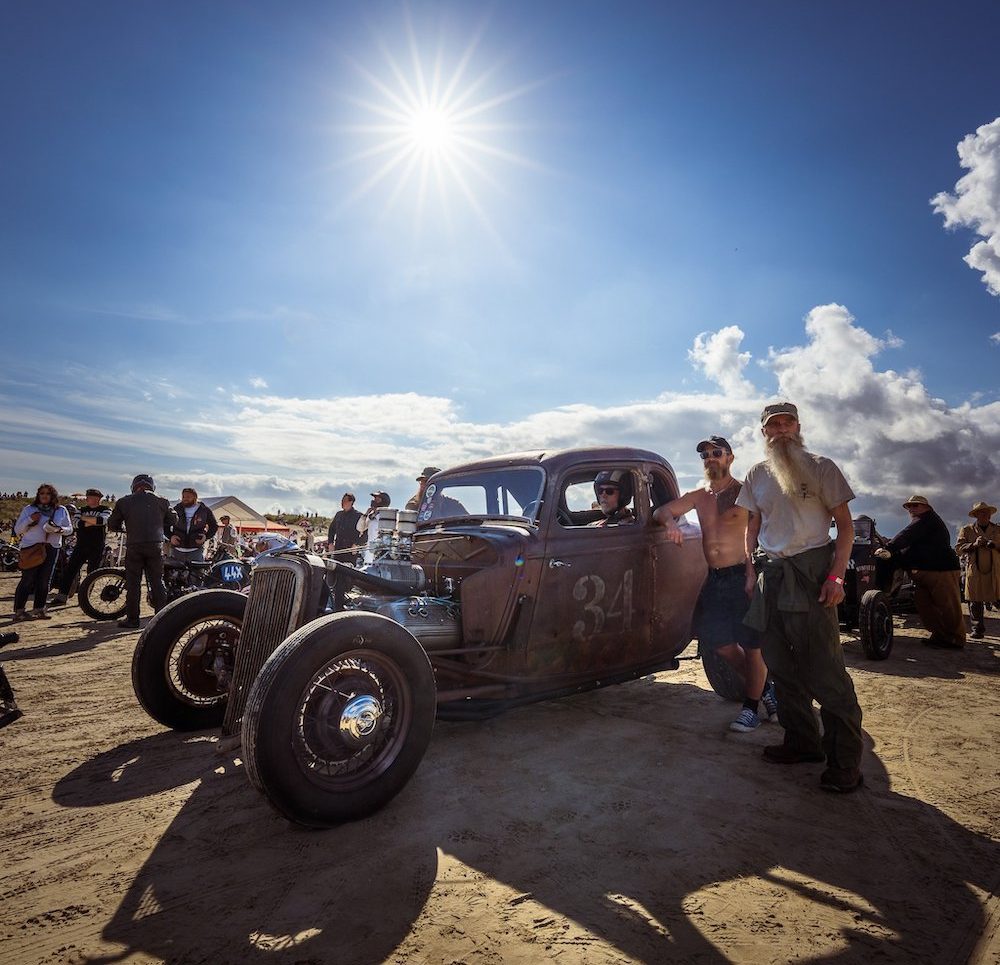 The obscure is always welcome on the beach,  whether it's a giant MAN TGS 33.480 6×6, which was about to set off around the world, or the 1928 Marmon T68 of Klaus Glasmacher, which he found in Uruguay in 2003 and later restored and road registered for competition in sprints and hillclimbs across Europe. Also racing on the beach was the little 500cc JAP-engined Formula 3 car (below) of Thomas Krause, built in 1947 by Svend Anderson and Bengt Peterson (Bengt was the father of Formula 1 driver Ronnie Petersen). UK-based designer Craig Callum had trailered his 1929 Model A five-window coupe all the way from Suffolk to race against friends made while he was working at Lego in Denmark.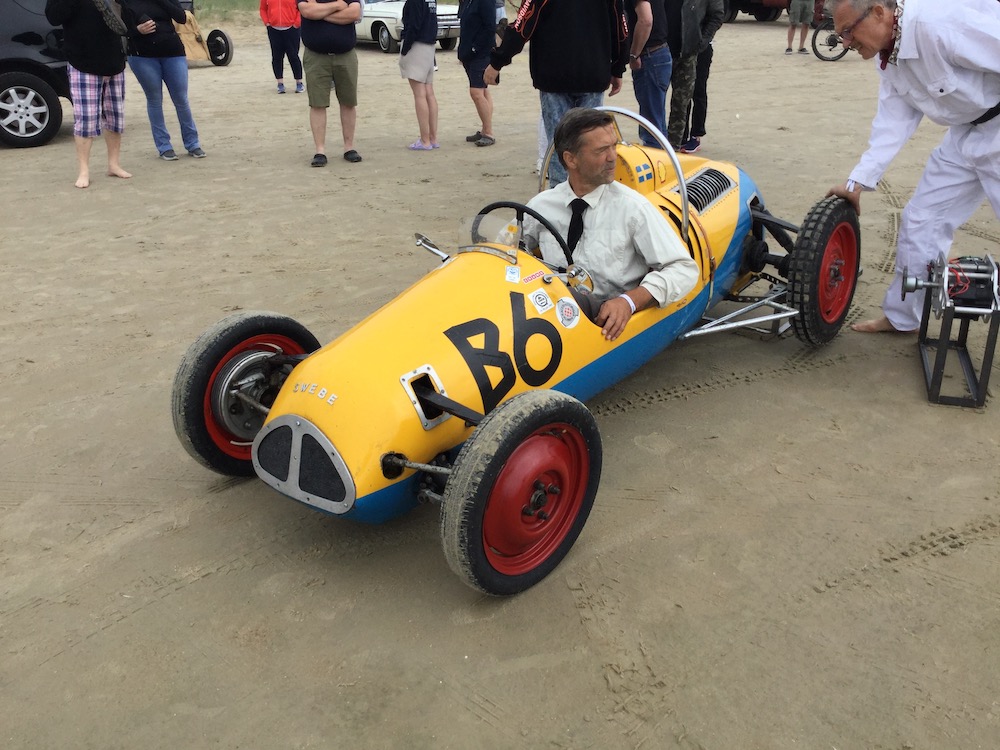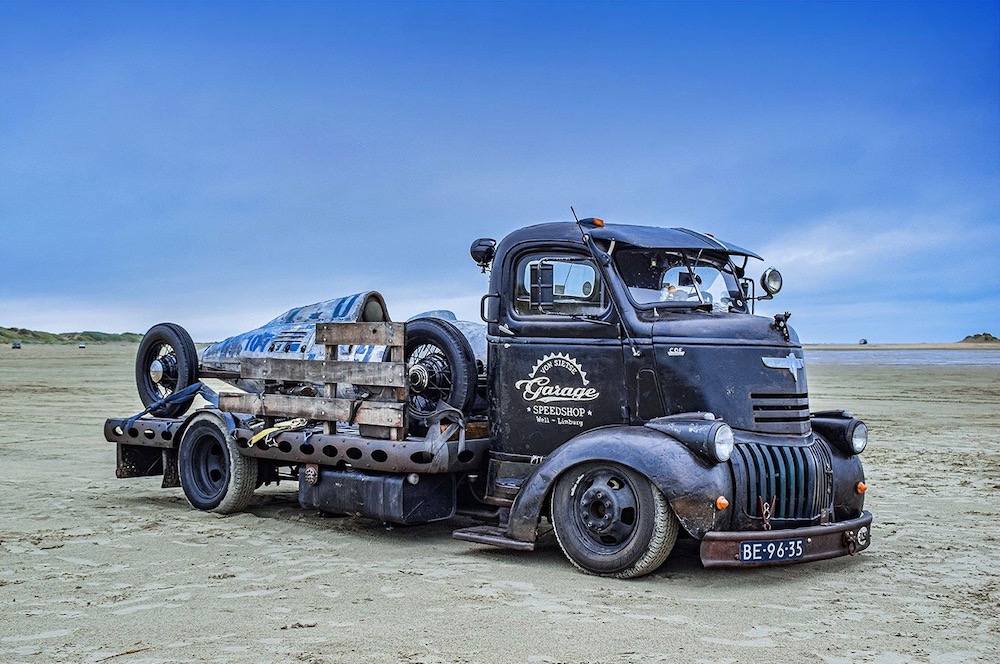 Buying and owning a vehicle in Denmark is an expensive business; tax on new cars starts at around 140 percent, but there is a sliding scale for importing old cars that is still very tough. What many people do is to find an old vehicle chassis in a scrapyard and build their own period racer. It's still not a cheap process, and after four years a tough annual test is required for every vehicle in the country. But this has led to some very fine-looking 'evocations', and these are very welcome on Lakolk beach.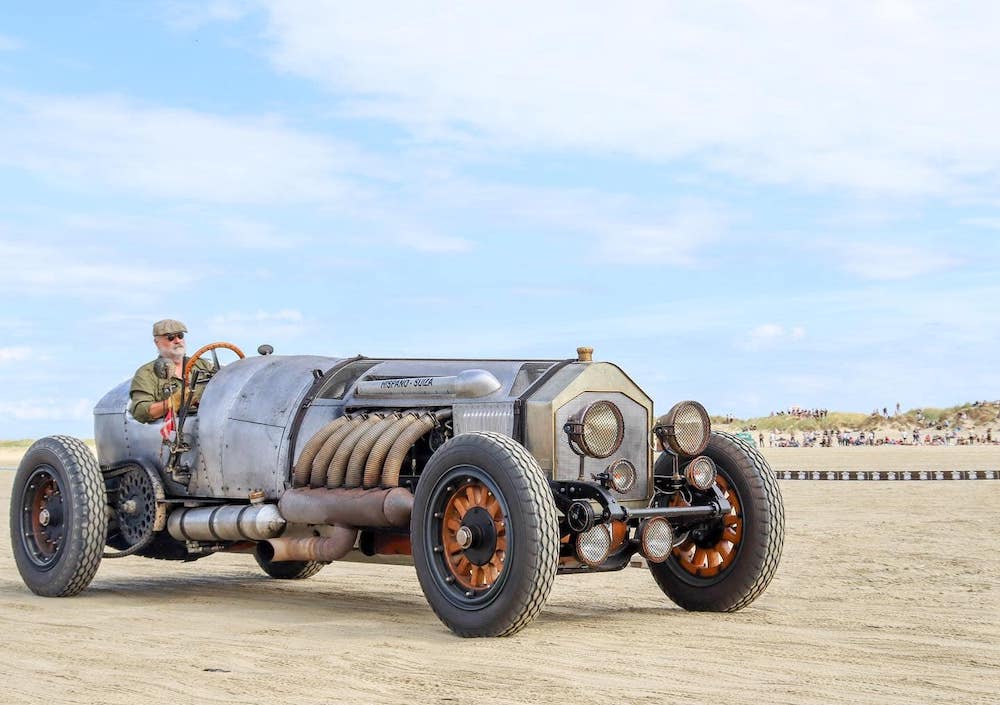 There are plenty of what we would call classic racing hot rods, but there is a strong interest in what this creative and stylish little country can make from 'found' pieces. The great thing is that no one is precious about evocations, but genuine components are required. The suggestion is that if, for example, Packard or Buick had made a sporting or private entrants' race car during the production life of the cars, this is how might they have looked and performed. This is an attitude that you can't help but admire.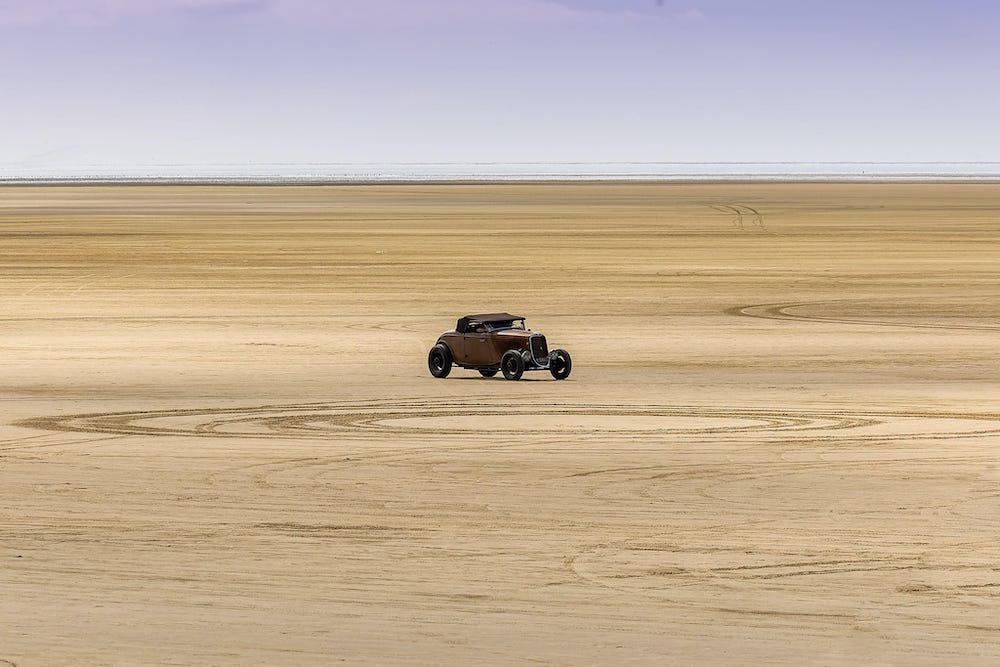 If you want a quiet and calm holiday, don't visit Rømø during the race week – but if you love 'store nye venskaber', it's the place for you!
More information here.