WORDS: ELLIOTT HUGHES | PHOTOS: GOODWOOD, WIKIMEDIA COMMONS, PORSCHE, FERRARI
Magneto caught up with five-time Le Mans winner Derek Bell, who shared anecdotes from his legendary motor sport career at this year's Goodwood Revival.
What inspired you to become a racing driver?
Possibly because I lived six miles away from Goodwood and I used to hear the cars going around the Motor Circuit. My father also used to work for the BBC on outside broadcasts, so I used to spend time with him at Silverstone while he covered the bike races. Sadly, my parents split up after the war, and my mother ended up down in Pagham in Sussex and married a farmer who became my mentor and supporter in my early days of racing. So, I used to come down to the farm for my holidays, and I would drive whatever had wheels on it. Driving was my life.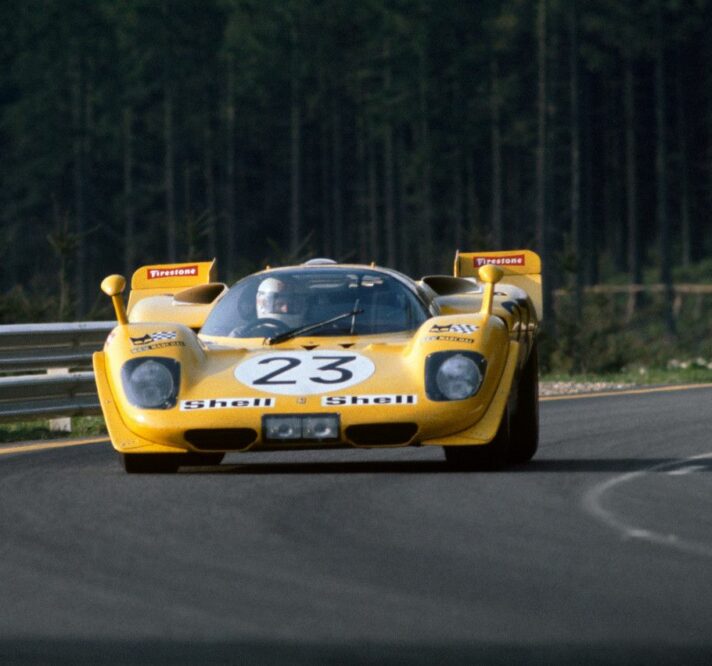 I would drive whatever had wheels on it. Driving was my life.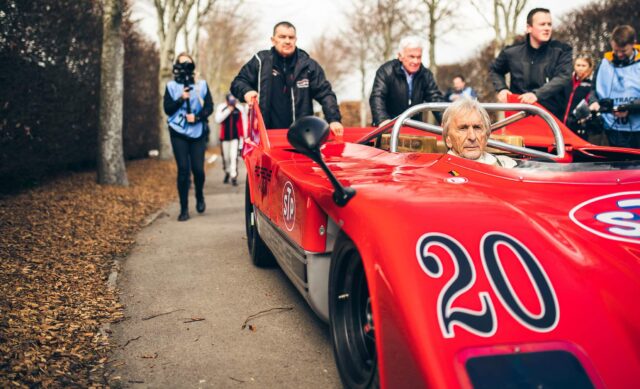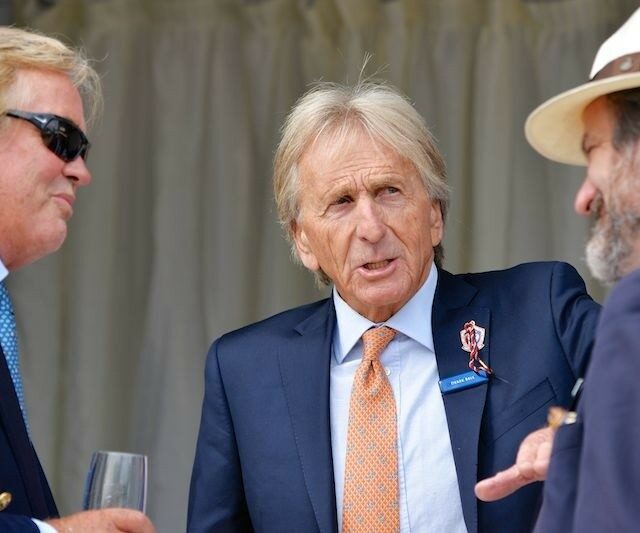 Goodwood must bring back plenty of memories, then?
It does. As I said, I could always hear the cars. At the age of 13-14 I started marshalling with the Bognor Regis Motor Club at Goodwood. I met Stirling Moss for the first time at Goodwood in 1962, on the day he had his terrible crash. He was my hero, and it really hurt me a lot — it made me start to think about whether I wanted to race.
That was 1962. Your motor-racing career was starting to take off around the same time.
That year, I saw an advertisement for the Jim Russell Driving School at Snetterton. I applied, and they said I could come along. I went there a few times, but it was a bloody long way away, and I was earning £20 a week on the farm at the time, so I didn't have the money to do it properly. I almost gave up on everything because I didn't think I was going to make it.  
Then, about eight of us were lapping Snetterton one day when Jim pulled me aside, in front of all the others, and said: "I guarantee that within a year you'll be in a factory team, but there's nothing more I can do for you. But you can go out and do another five laps." He didn't even let me do the last five laps for free. I had to give him another £5, and that was it! I thought he was having me on, to be honest. I returned home to the farm that night and told my stepfather about what had happened at Jim Russell's. He said, "If you prove to me that you've got the ability, I'll help you." Very wise words. 
I carried on my merry way at the farm for another year because I didn't have the budget to go racing, until one day this guy came in to sell some farm machinery. He was about the same age as me; we got chatting, and he said: "Why don't we build a car together?" We decided to build a Lotus 7, and we got everything we needed from a local Ford dealer. John Upton built the engine, and then we went racing. I then won my first race here, in the pissing rain, on March 13, 1964. It's pretty amazing if you think about it.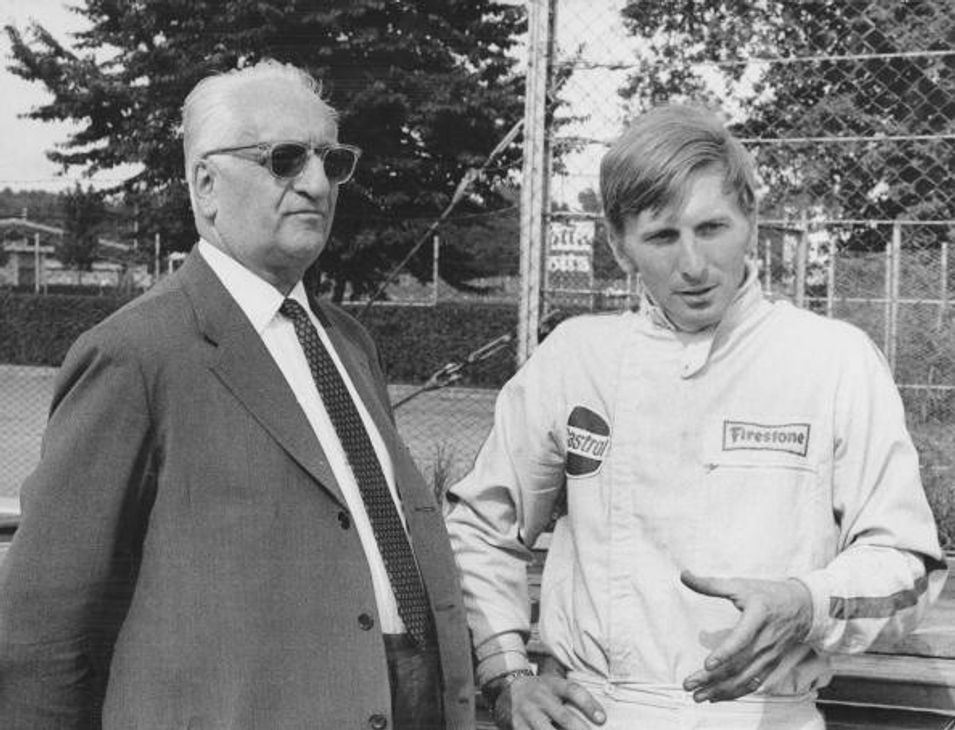 Several years later, you caught the eye of Enzo Ferrari and drove for him in Formula 2 with a view to graduating to F1. What was your relationship with him like? 
At the time, I didn't realise it, but it was to be remarkably good. My meeting with Ferrari came about when I was racing in Formula 2 at Crystal Palace in London, but at the same time I had Colin Chapman after me, as well as John Wyer to drive the GT40 and John Cooper to drive in Formula 1. F2 in those days was fantastic because it gave us as younger drivers the opportunity to pit our skills against the great names: Graham Hill, John Surtees, Jack Brabham, Jimmy Clark, Jackie Stewart – they all came and raced in Formula 2.
Anyway, I got a call from Ferrari inviting me to a test drive at Crystal Palace on Tuesday morning in the car that Jacky Ickx was driving. I finished on the podium, and Jacky crashed, so I had no car to test. I thought, "That's just my bloody luck; they're never going to ask me again; my time has come and gone," because in those days everything happened rather quickly.
Lo and behold, I got another call from Ferrari two weeks later inviting me to Monza, so I tested there with about a dozen drivers. After the test, they asked me to come to Maranello the next morning, and I was put up in this beautiful hotel, the Real Fini in Modena. 
The next morning, I went to the factory, and they showed me around. It was glorious; there were red tiles everywhere, and there were 275GTBs and cars of various colours being built; it was the most astonishing thing. Then Enzo appeared around the corner. He was immaculately dressed with beautifully coiffured hair, tinted sunglasses and a white raincoat over his shoulder. Nobody was working; it was just Enzo walking towards me between this spectacular avenue of cars. It was amazing; I wish I could have taken a photograph of it.
We had a chat, and quite naturally, I ended up signing for him. It was a phenomenal experience. I only got paid $1000 per race, but I didn't mind; I wasn't doing it for the money; I didn't have any money anyway, and I eventually wanted to race with Ferrari in Formula 1 against the best drivers in the world. None of us did it for the money. Whenever I saw Enzo, he used to ask, "How is your wife? Is everything okay?" That, to me, is what Enzo was like.
Why did you turn down the Cooper drive in Formula 1 to race for Ferrari in Formula 2?
Before I signed for Ferrari, John Cooper had asked me to drive his Formula 1 car. It was a strange Maserati-engined vehicle – it was horrible. I did a few tests for Cooper, and I thought I might be able to earn some money there. Once we had finished talking, this guy called Major Owens said, "Let's agree on £5 as a nominal fee for signing with us." I had expected a moderate sum to sign on but they told me that they didn't have any budget because they weren't yet part of the Mayfair Scale, which pays teams money based on their record from the year before. So, it didn't take much to convince me to join Ferrari.
At the time, John Wyer had also been asking me to drive a GT40 in the World Sportscar Championship. He asked again after I signed for Ferrari, so I sent Enzo a telex asking for permission. He sent a telex back that simply said: "Honour your contract, Ferrari." At the time, I wasn't aware of any bad feeling between Ferrari and Ford.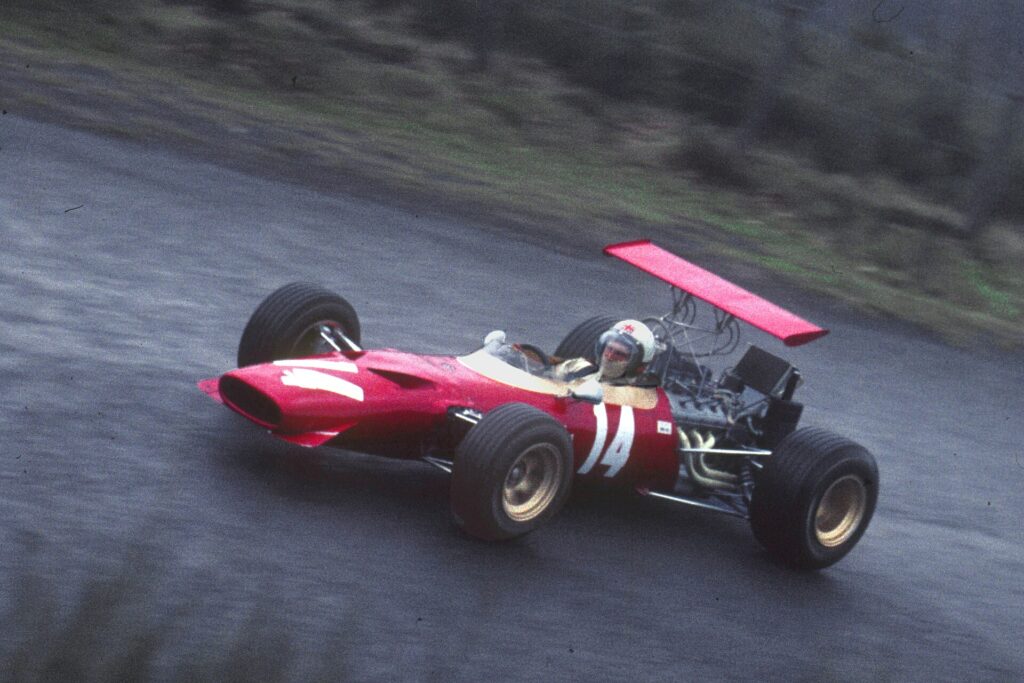 What was it like driving in such a dangerous era of motor sport?
It was unbelievable. Diabolical. In my second Formula 2 race, Jimmy Clark died. I had been with him and Graham Hill the night before; both of them were my heroes. The next morning they offered to take me to the track, so the three of us went to the circuit, I got out of the truck, and I never saw Jimmy again. I didn't know what had happened until I saw the Lotus mechanic, Beaky Sims, walk by with one of Jimmy's shoes after the accident. That shattered me. Jimmy was my hero.
I'm totally confident that Jimmy's crash was caused by a problem with the fuel system. Jimmy told me he had a problem the evening before and compared it to a misfire.
What was it like working with Steve McQueen in 1970 after you raced at Le Mans?
We did have some good times. He and I got along very well. Steve didn't want to be a movie star; he wanted to be a racing driver. That's all he wanted to do. He never played the superstar with us, it was almost like he was embarrassed to be among us drivers. I realise now that he was actually a very good driver. 
In 1970, I was driving for Ferrari in the World Sportscar Championship, and I stayed in France after the 24 Hours to help out with Steve's movie, Le Mans. We got paid about $100 a day, or $200 if it was something dangerous, but everyone wanted to do it: Jackie Stewart was there, as were Jo Siffert and Pedro Rodriguez. 
During one take, I was driving the Ferrari ahead of Steve in the Porsche, and we were accelerating out of Arnage corner, full speed. In this particular case, we came up to the right-hander at the Whitehouse, and I decided to take it nearly flat-out. Steve was on my tail, and Jo was behind him. Afterwards, Steve got out, and his face was as white as a sheet. He was fuming! I asked him, "What's wrong?" He said, "We were going through there at eight-tenths, and suddenly you go flat-out." I told him, "You didn't have to follow me at the same speed!"