WORDS: ALEX GOY | PHOTOS: DAVID BROWN AUTOMOTIVE
There are few greater joys than an original Mini, although they can be a little rough around the edges these days. Thankfully, David Brown Automotive's Mini Remastered cars take Leyland's finest and make them pretty much perfect. And now you can have one powered by electricity. 
With the eMastered, David Brown Automotive (DBA) has removed the pistons and put a Zonic 70 electric motor under the hood. It sends 98hp and 129lb ft to the front wheels, a good slug more than Leyland ever managed. Even with an 18.8kWh battery on board it weighs just 640kg – which, depending on which of the original Minis you had, is either a smidge over, or a shade under, the petrol car's kerbweight. The 0-62mph sprint takes 8.5 seconds, not far off a modern MINI Cooper's time, and it'll top out at 92mph. Its range, as you'd expect from a small battery/light weight combo, is a respectable 110 miles, and DBA says you'll get a full charge in about three hours.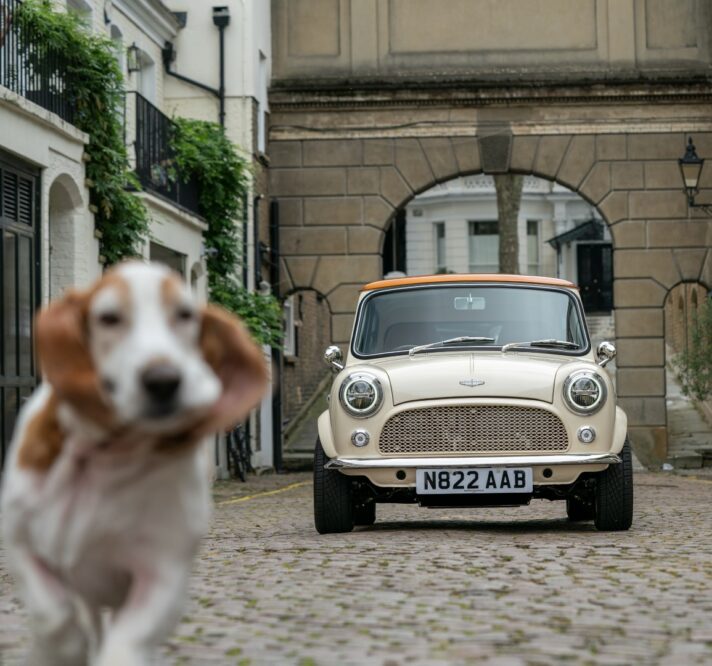 You find yourself flying from one set of lights to the next, surprising people in giant SUVs with giant engines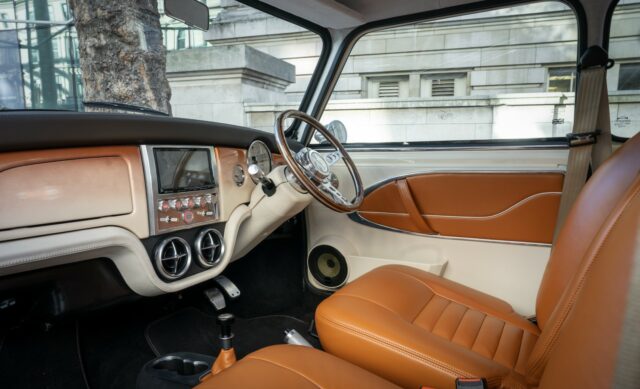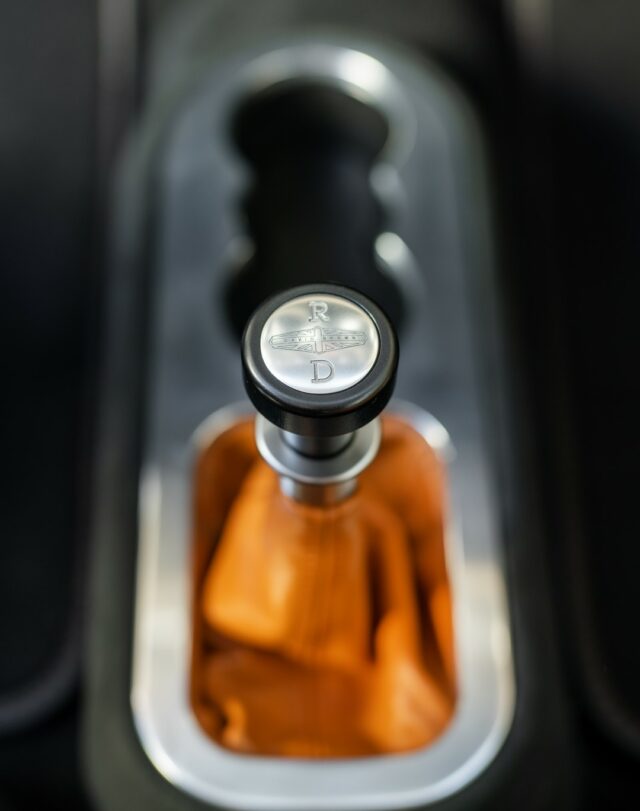 That charge time may cause a few clutched pearls, but the use case here is a specific one – it's a city car, not a cruiser. DBA knows its customers, and they want a quick car that'll get them around town, look great and not have anything fall off it. For their £125,000, that's just what they get. 
Driving the Mini eMastered through central London, two things become apparent. 1) Everyone loves an original Mini. Admittedly I cheated a bit by driving it through the capital's tourist hotspots, but if you want attention few things will get you quite as much. 2) No matter how much you spend on a Mini, the driving position is still suboptimal. If you're long of leg you need to splay your legs either side of the 'wheel, and if you've got big feet you need to be careful you don't mash the pedals together.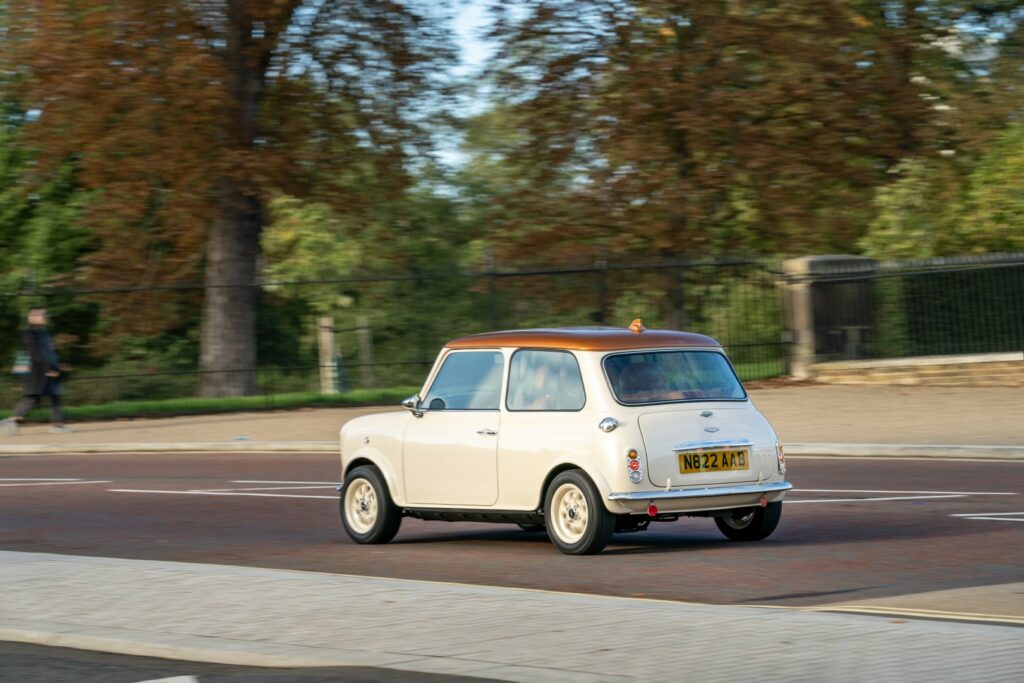 1950s ergonomics aside, the Mini eMastered is hilarious fun. Its 98bhp and low weight make for an excellent combo – you find yourself flying from one set of lights to the next, surprising people in giant SUVs with giant engines (and giant egos). DBA fitted some gentle power assistance to the steering, which means it feels wonderfully direct but doesn't require a month of gym work to tear around the city for an afternoon. As the car is so small, you can go for gaps without worry. It's quiet, too. The Zonic 70 motor emits a pleasing whirr as you press on, but it's not intrusive. Thanks to DBA's attention to detail, the car itself doesn't creak or rattle – you can enjoy your drive in relative calm. If you do want to crank out some music, however, the sound system isn't half bad… While you're headbanging you don't have to worry about bouncing out of your seat, either, thanks to a smooth ride.
DBA's car isn't the only electric Mini out there – plenty of others offer powertrain conversions – but what you get here is a true bespoke package. Your ideal Mini, down to the very last detail, will be built for you. For £125,000, you'd hope so, really.
For more info, see here.