Words: Nathan Chadwick | Photos: Concours of Elegance
A 1938 Delage D8-120 de Villars emerged victorious at the 10th running of the Concours of Elegance at Hampton Court in West London.
The event welcomed a record number of guests, with largely excellent weather between September 2 and 4. Visitors enjoyed a wide variety of eras and marques. This year saw a special class dedicated to Ferrari on the marque's 75th anniversary, while collector Jack Boyd Smith Jr brought a selection of his Packard Twelves over from the US.
In the Club Trophy, a pre-production Jaguar XJ6 won on Saturday, and a BMW 327/8 took the honours on Sunday. The Bridge of Weir Design Award was won by a 1938 Hispano-Suiza H6B Dubonnet Xenia, a returning overall concours winner. This year also saw the inaugural running of the Levitt Concours, dedicated to female collectors and enthusiasts.
Away from the concours, Gooding & Co held a well stocked auction, while a plethora of luxury lifestyle and automotive brands offered pursestring-worrying temptations. Food options were varied, and there was plenty to see over all days.
The Concours of Elegance will return to Hampton Court Palace from between September 1 and 3, 2023.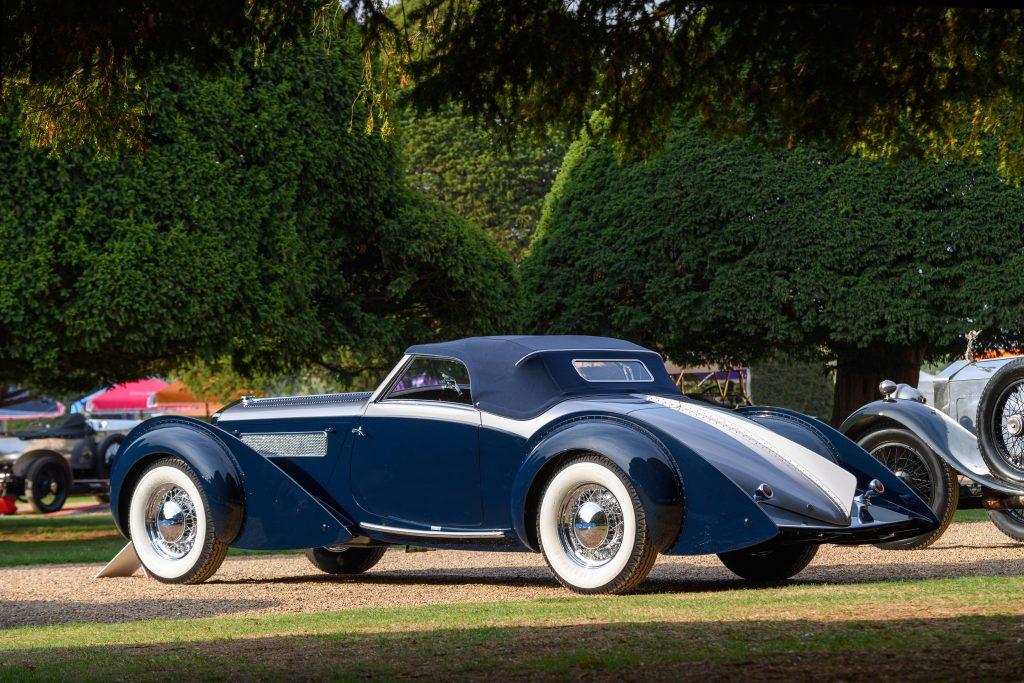 The winning Delage was styled and bodied by de Villars as a special one-off two seater, and was first shown at the Concours de l'Auto de Printemps in 1938, winning the Grand Prize.
The pre-1915 class was won by a 1912 Rolls-Royce Silver Ghost that had just celebrated its 110th birthday. Chassis 2092 is notable for its brass fittings, a contrast to the more conventional nickel.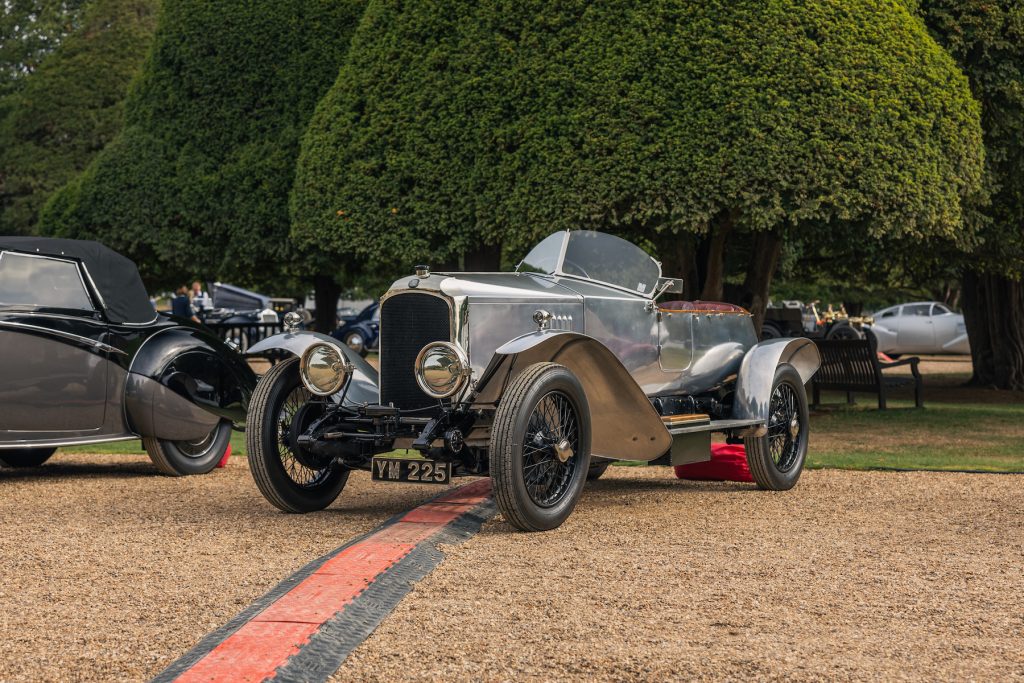 The 1925 Vauxhall 30/98 OE Wensum Tourer that won the 1920s class is just one of 12 supplied with a Wensum body. Its lightweight body is augmented with a V-shaped windscreen and boat-tail rear coachwork inspired by the speedboats of the River Wensum. Chassis OE259 is believed to be one of six cars known to still exist.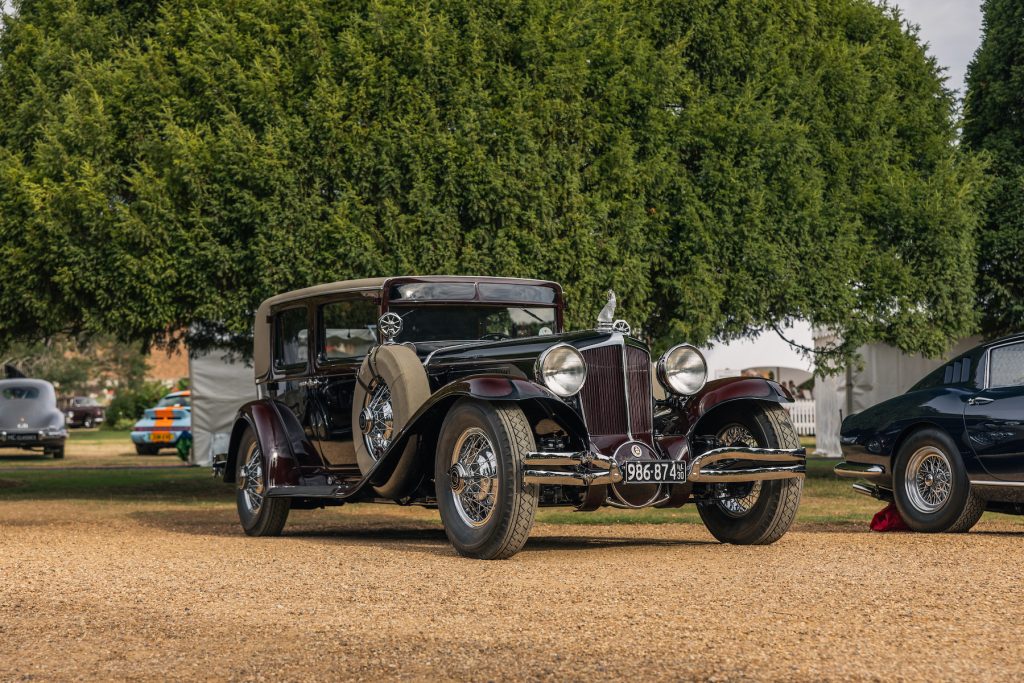 The winner of the 1930s class was a trailblazing car for the American motor industry – the Cord L-29 was the first US-built car to offer front-wheel drive. This drivetrain layout allowed the car to have a low roofline compared to its rivals. This particular example, built in 1930, is a Brougham model, and is one of just ten examples believed to have survived.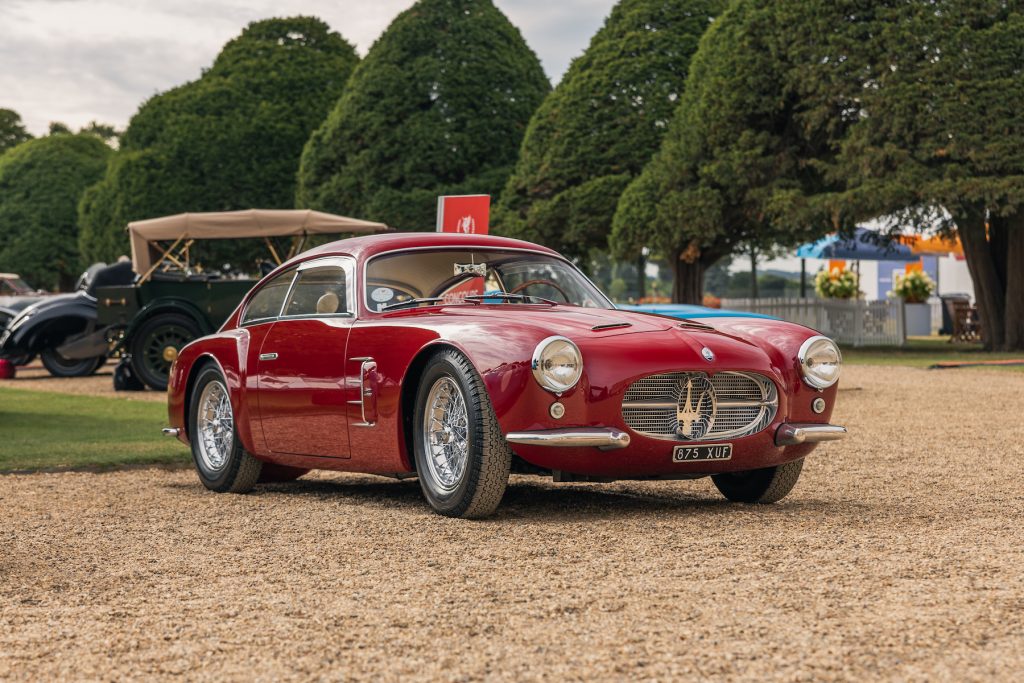 A 1956 Maserati A6G bodied by Zagato took victory in the 1940s and 1950s class. This particular example, chassis 2186, was featured in Motor Trend's May 1957 issue, and raced in the US throughout the 1950s and 1960s. After a long spell in perpetual restoration, it lost its original engine in the 1960s. It was finally reunited with the correct engine in the 2000s, and comprehensively restored by Carrozzeria Quality Cars of Vigonza, Italy.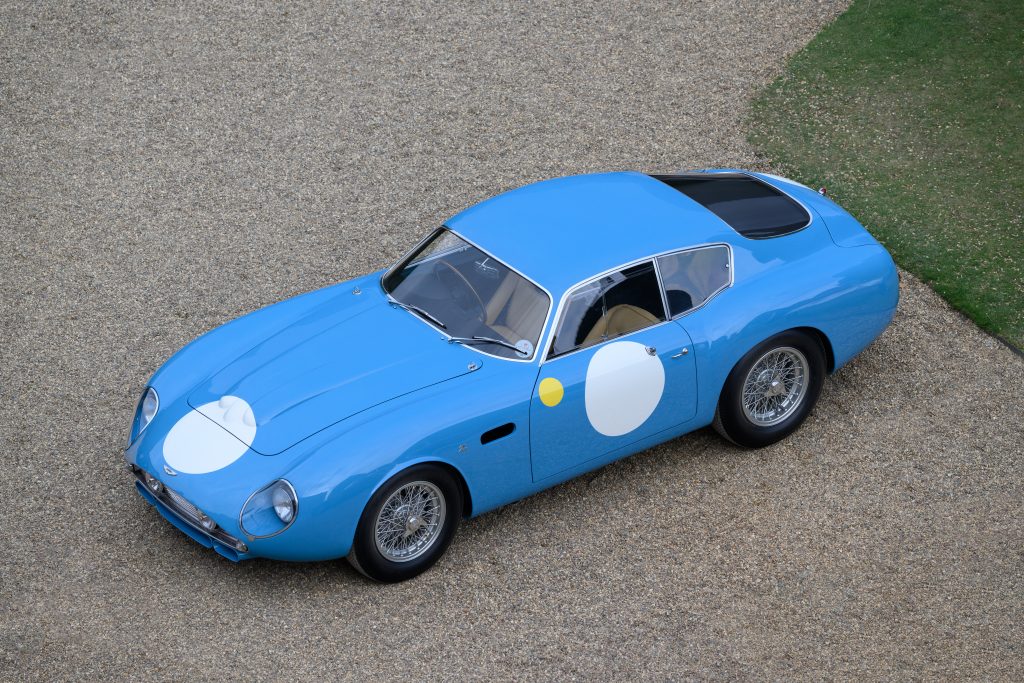 A 1961 Aston Martin DB4 GT Zagato with Le Mans history took home victory in the 1960s class. Chassis 1093/R competed at La Sarthe in 1962 with Jean Kerguen and Jacques Dewez, but retired with head-gasket problems after 12 hours. The car is one of three ultra-lightweight examples, and was displayed showing the aero tweaks offered for its 1963 Le Mans effort. Rear-axle failure and the resultant accident halted progress there, but it did nab second at the Dakar 12 Hours later that year. It was later successful in rallying, and has recently been restored by RS Williams.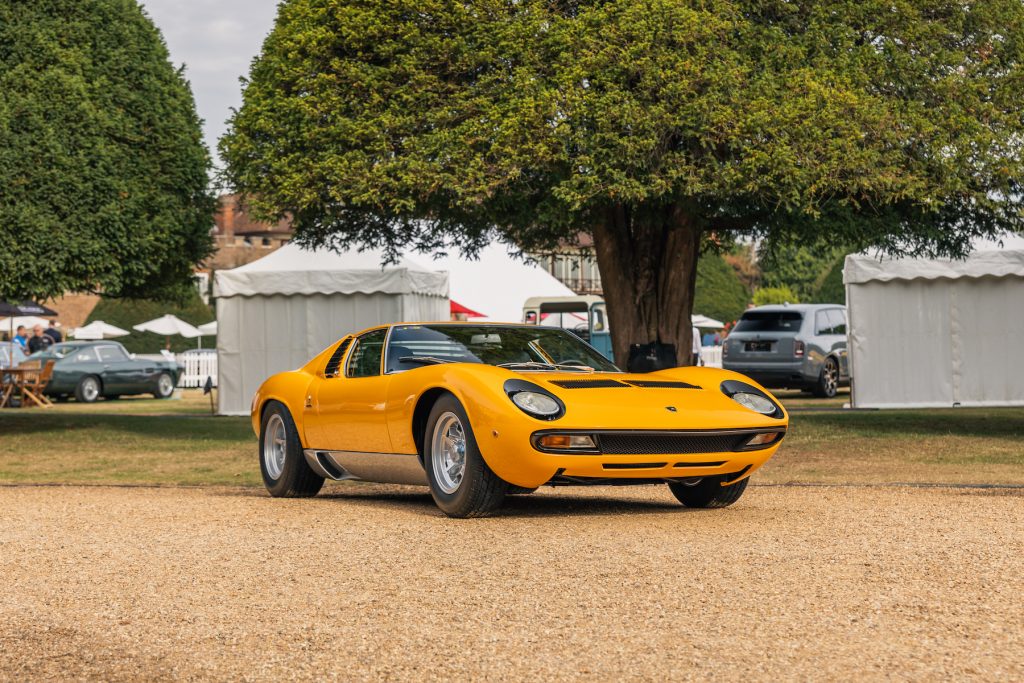 This 1971 Lamborghini Miura – one of just 150 SV models built – won the 1970s class. Fresh from a Lamborghini restoration overseen by the legendary Valentino Balboni himself, this is one of 96 split-sump models that used different oil systems for the engine and the gearbox, and thus avoided gearbox metal shavings entering the engine – a common problem with non-split-sump cars.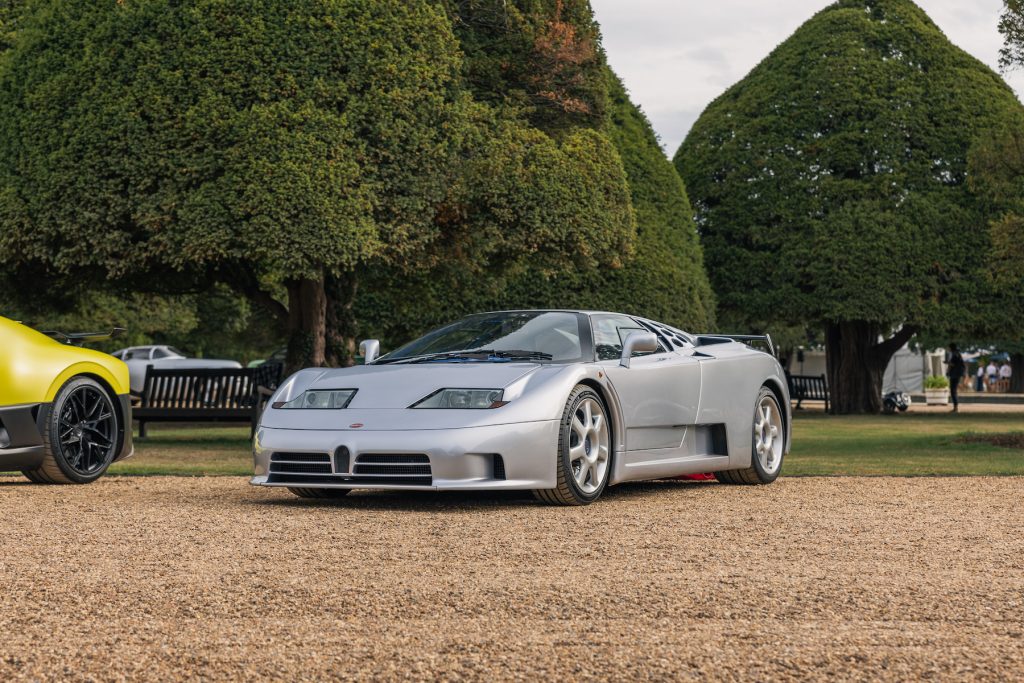 This 1994 Bugatti EB110SS won the 1980s-onwards class; it's unique in being the only right-hand-drive example of the model ever made. It was the 1994 British Motor Show car, and eventually became a development mule for Bugatti. In the wake of Bugatti's then demise, it was sold to the former vice-chairman Jean-Marc Borel, who formed B-Engineering. It was later sent to Dauer for upgrades, such as an engine overhaul and new pistons and turbos; it now puts out 645bhp.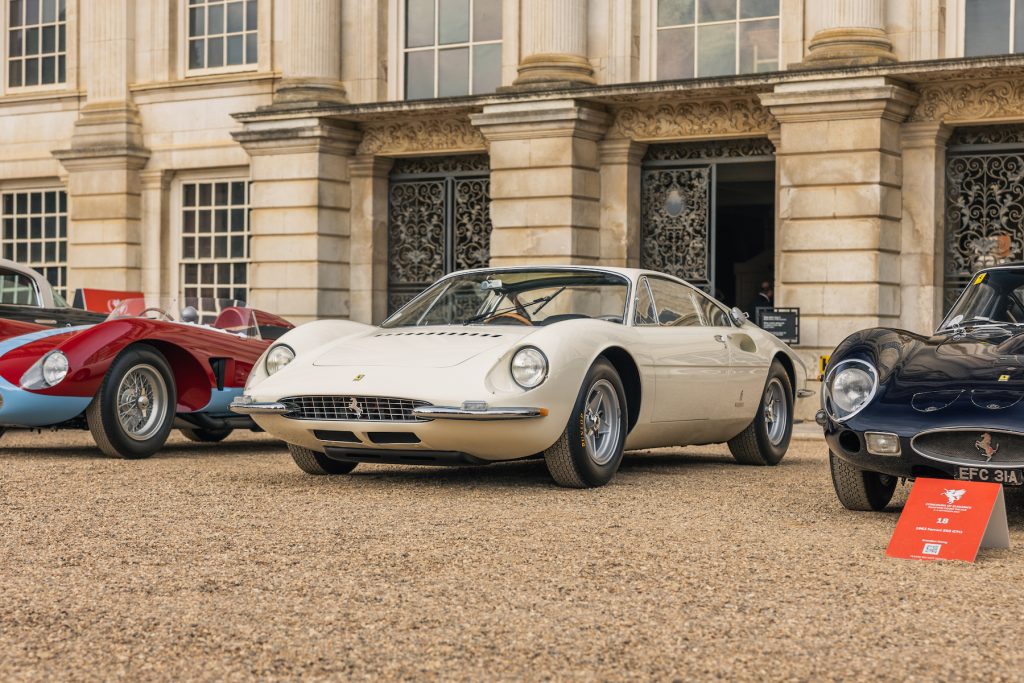 To celebrate Ferrari's 75th anniversary, the organisers arranged a very special selection of Maranello machines. The victor was this Ferrari 365P Berlinetta Speciale Tre Posti. The prototype is one of just two made, and was originally conceived to form the basis of a Le Mans racing car. It toured the globe for car shows, wowing audiences with its three-seater layout and futuristic styling. The car would remain a prototype, but the styling would go on to influence the Dino – albeit without the V12 this car has.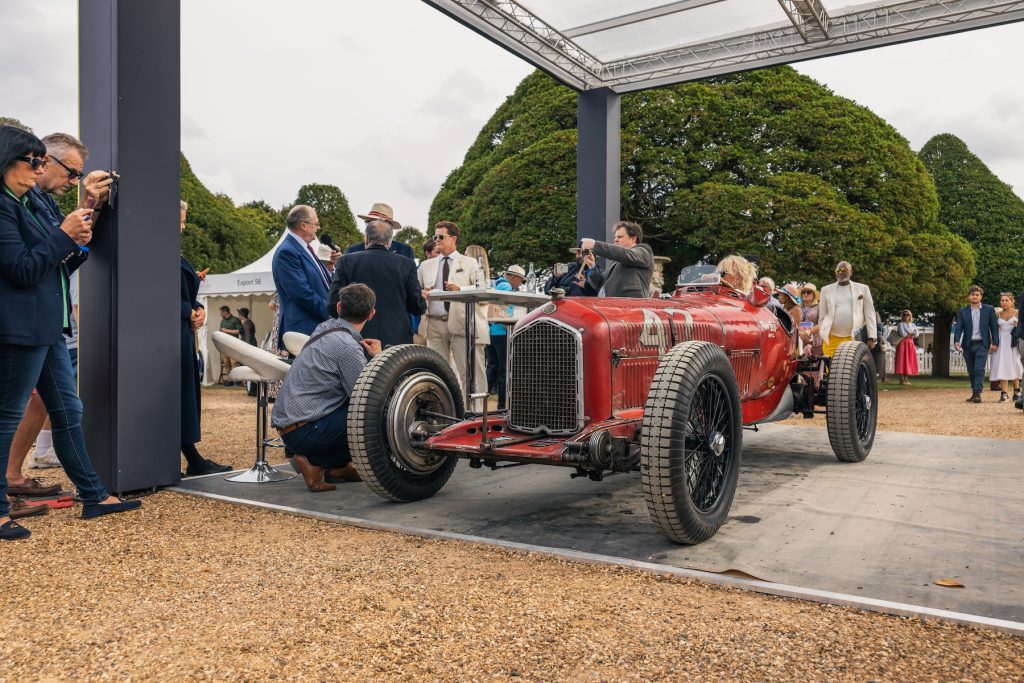 This year saw the first running of the Levitt Concours, which celebrated female car enthusiasts and collectors. This year's winner was a 1932 Alfa Romeo Tipo B Monoposto owned by Jennie Taylor, the sights and sounds of which will be very familiar to regular Goodwood visitors.
The Winners
Best In Show Winner 2022 – 1938 Delage D8-120 de Villars
Pre-1915 – 1912 Rolls-Royce Silver Ghost Touring
1920s – 1925 Vauxhall 30/98 Wensum Tourer
1930s – 1930 Cord L-29 Brougham
1940s and 1950s – 1956 Maserati A6G Zagato
1960s – 1961 Aston Martin DB4GT Zagato
1970s – 1971 Lamborghini Miura SV
1980s-onwards, Future Classics – 1994 Bugatti EB110 SS
Ferrari 75th Anniversary Award Winner – 1966 Ferrari 365P Berlinetta Speciale 'Tre Posti'
Club Trophy, presented by the Royal Automobile Club – Ferrari 365GT4 2+2
Gooding & Co Elegance in Motion Award – Maserati A6G Zagato
Bridge of Weir Design Award – 1938 Hispano-Suiza H6B Dubonnet Xenia
Bentley Trophy – Bentley S3 Standard Steel Saloon
Jaguar Trophy – Jaguar SS1
Classic & Sports Car Best Club Car (Saturday) – Jaguar XJ6 (Pre-Production Car)
Classic & Sports Car Best Club Car (Sunday) – BMW 327/8
Levitt Concours – Alfa Romeo Tipo B Monoposto
Junior Concours – Ferrari 312 T2 'Ferrarina 77'
30Under30 – Ford Capri 2.8
Platinum Jubilee Award – Aston Martin DB6 Volante (HRH Prince Charles' Personal Car)
The Collector Award, presented by HRH Prince Michael of Kent – Jack Boyd Smith Jr