Words: Nathan Chadwick | Photos: Donington HISTORIC
Saloon car racing is set to star at the Donington Historic, with combined grids spanning 30 years battling it out around the historic circuit between April 29 and 30.
The action begins on Saturday, with the Historic Touring Car Challenge sharing the grid with the Tony Dron Trophy, Sixties Touring Car Challenge and the Under 2-Litre Touring Cars (U2TCs). The Historic Touring Car Challenge will bring the likes of BMW M3s, Ford Sierra RS500 Cosworths, Rover SD1s, Alfa Romeo GTV6s, MG Metros and Jaguar XJSs face to face with the Tony Dron Trophy's Ford Capris, Triumph Dolomite Sprints, Ford Escort Mk2s, Chevrolet Camaros and more. Meanwhile, the Mini Cooper Mk1s, Lotus Cortinas and BMW 1800s of the U2TCs will be battling the Lancia Fulvias, Mk2 Minis, Mk2 Lotus Cortinas and BMW 2002s of the Sixties Touring Car Challenge. It all promises a fascinating first-lap scramble for places.
There's further touring car action on the Saturday, as the Pre-'60 Touring Cars will be lining up alongside pre-'63 GTs and pre-'60 Sports Cars for the three-hour Royal Automobile Club Pall Mall Cup.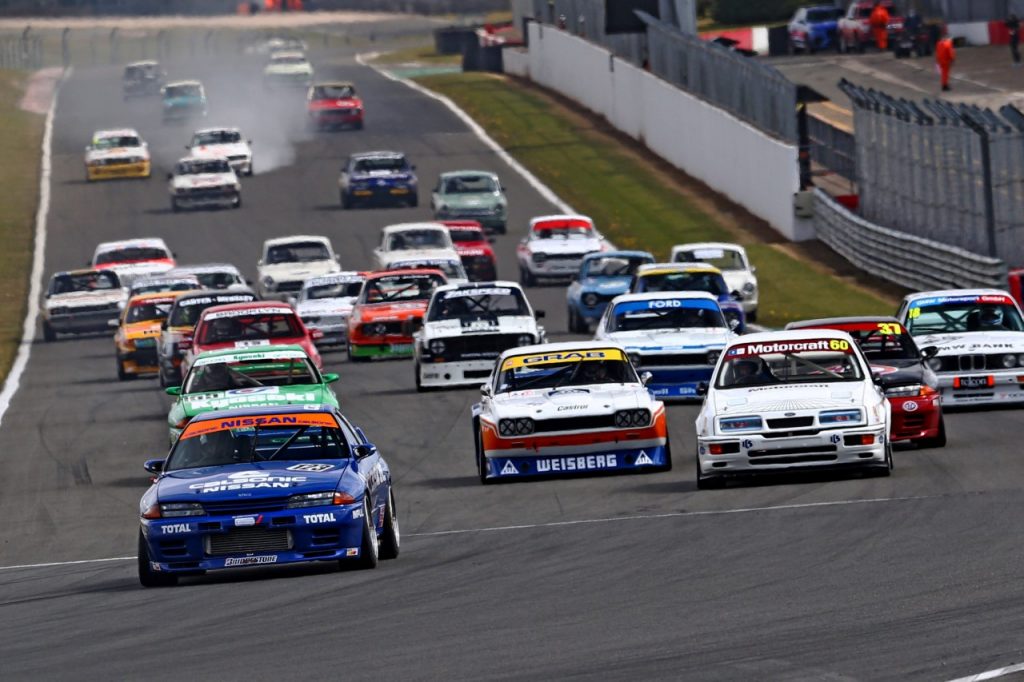 Sunday sees the debut of the HRDC Gerry Marshall Trophy for pre-'83 Group 1 and 1.5 Touring Cars at the Donington Historic, in a 45-minute race full to the brim with Camaros, Capris, Escorts and Rovers – and plenty of surprises, too.
Sunday also sees the HRDC Dunlop Allstars for pre-'66 Sports, GT and Touring Cars, and HRDC Classic Alfa Challenge for 750-116 Alfa Romeos, with everything from Cobras to Austin A35s battling for position with Alfa Romeos over 30 minutes. Sunday finishes with the 45-minute HRDC Jack Sears Trophy for 1958-1966 Touring Cars, with Lotus Cortinas and Mini Coopers taking on Ford Falcons and Galaxies.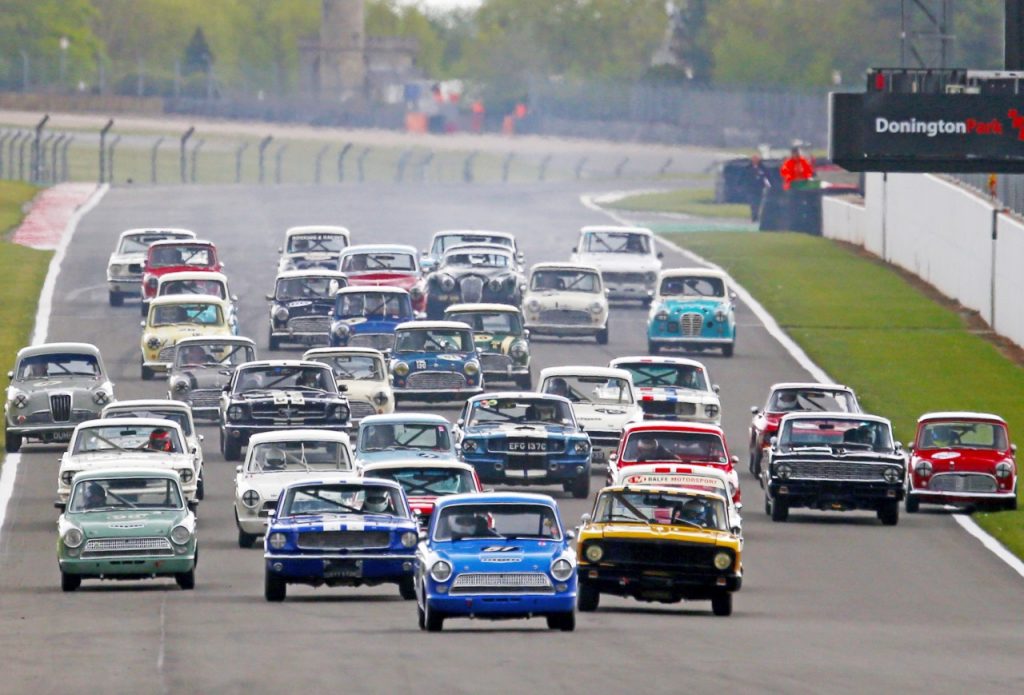 Away from the track action, there'll be classic car groups, trade stands, parades, open paddock access and a lot more besides. All the details can be found here.