WORDS: SIMON DE BURTON | PHOTOGRAPHY: CHRISTIE'S
James Bond film maker EON Productions and auction house Christie's have announced a multi-million-pound charity sale of 007-related film props, memorabilia, ephemera and 'experiences' to mark this year's 60th anniversary of the celebrated movie franchise.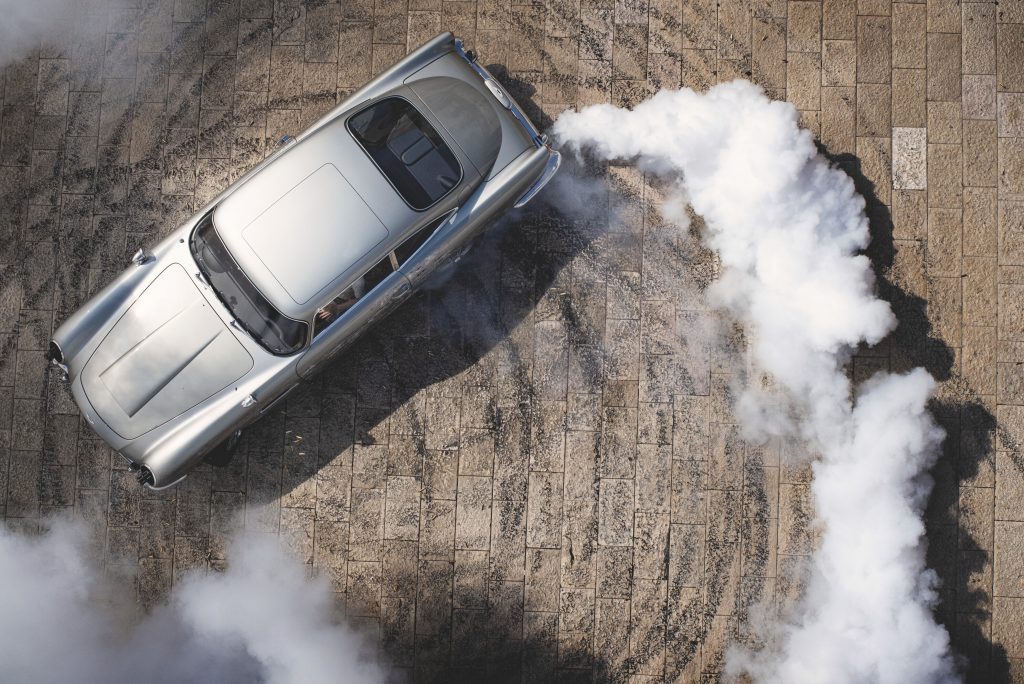 And the star lot? The actual Aston Martin DB5 stunt car that makes a dramatic entrance in No Time to Die during the opening chase sequence through the Italian town of Matera.
Tipped to fetch up to £2m, it is one of eight stunt DB5s built for the film but the only one being offered for sale.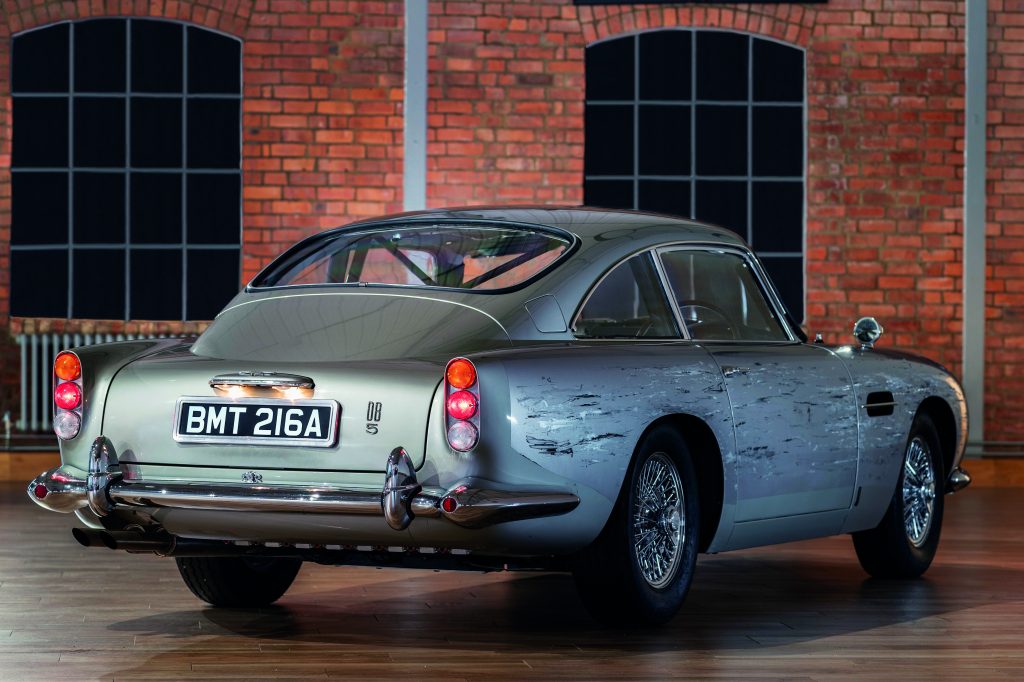 And although it looks indistinguishable from a real DB5, the car is actually a high-tech mock-up built by Aston's Special Projects Department using a spaceframe chassis, rally-type suspension, race brakes, carbon bodywork and a BMW engine.
It will be sold to raise money for The Prince's Trust and The Prince of Wales's Charitable Trust, and is one of no fewer than ten vehicles with Bond connections that are up for grabs.
Others include the 1981 AM V8 that Daniel Craig – in his swansong performance as Bond – retrieves from a London lock-up before driving to the Norwegian childhood home of love interest Madeleine Swann (Lea Seydoux) via the spectacular Atlantic Road.
A perfect copy of the car from 1987's The Living Daylights, it is estimated at £500,000–700,000, with the money being earmarked for refugee charity UNHCR.
One of 25 DBS No Time to Die special editions based on the car driven by Agent Nomi (Lashana Lynch) and signed by her and producers Michael G Wilson and Barbara Broccoli could raise up to £400,000 for the Royal Foundation.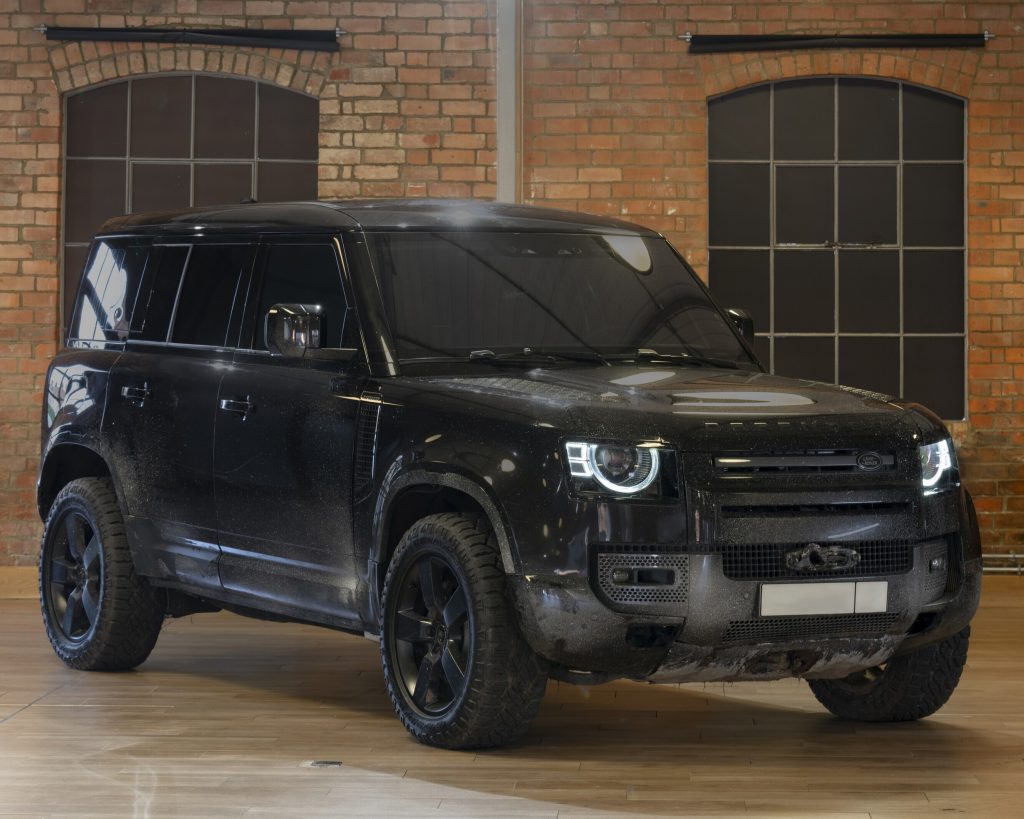 A trio of Jaguar Land Rover stunt cars from the film will also be offered: a pre-production Defender 110 (£300,000-500,000); a Range Rover Sport SVR (£80,000-120,000) and an XF saloon (£30,000-50,000).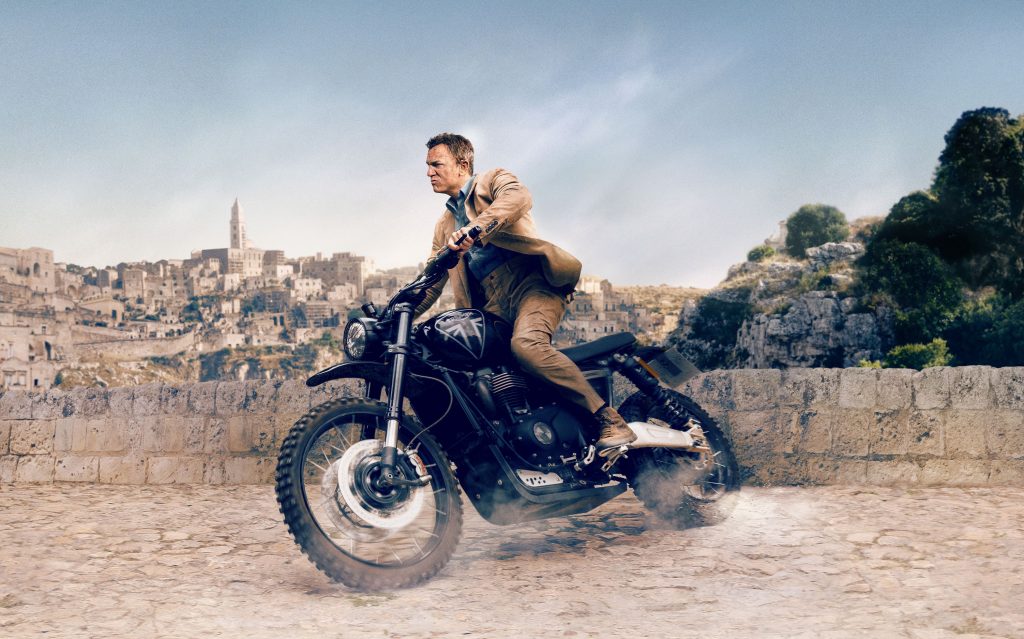 Fans of Bond's skill on two wheels, meanwhile, will be able to bid for one of the Triumph Scrambler 1200XE motorcycles used in No Time to Die (£20,000-30,000). And, for those who still hold a candle for Pierce Brosnan's Bond, there's a scale model of his remotely controlled BMW750i from Tomorrow Never Dies as well as the wild Jet Boat seen in the opening scene's of 1999's The World is Not Enough (£20,000-30,000).
In total the sale will feature 60 lots, one to mark each year since the release of the original Bond film Dr No in 1962.
The auction will comprise a 25-lot live, invitation-only event taking place in London on September 28, and a further, online-only sale of 35 lots that will run from September 15 until 'James Bond Day' on October 5.
Each of the six stars who have played Bond in the official films will be represented by the last six lots being offered in the live auction, with the sale overall set to include watches, clothes and other significant props that have appeared on screen as well as artwork, behind-the-scenes photographs – and even a five-night stay at GoldenEye, Bond author Ian Fleming's Jamaican villa.
More information on the Christie's website.