Words: Nathan Chadwick | Photography: Bamford Watch Company
Some of the greatest collaborations happen in distinctly prosaic situations. Some of the world's most famous cars, motorsport operations and even companies have burst into life as the result of an informal chat.
That's exactly what happened when George Bamford, founder of Bamford Watch Department, found himself in conversation with Chopard Co-President Karl-Friedrich Scheufele about the Mille Miglia.
The result was a collaboration, blending the Bamford Watch Department's modern style with the classy chassis of Chopard's Mille Miglia watch.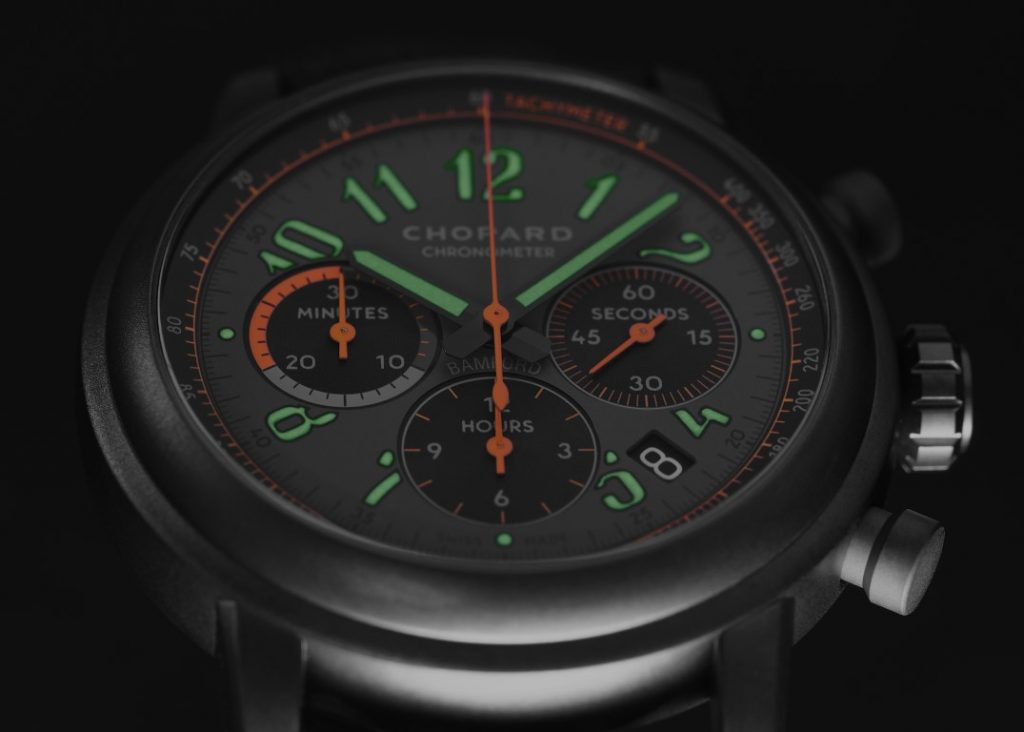 "Chopard has been the official timekeeper for the event since 1988 and I love how the art of timing is at the heart of the race," Bamford says.
"I have always loved the Mille Miglia watch for it's wonderful connection with one of the most amazing car rallies in the world. The Mille Miglia is the most memorable rally I have experienced. The timing elements of this watch are iconic and it has been amazing to work on this Chronograph, which is such a great measure of time and speed."
The Chopard Mille Miglia Bamford Edition features a 42mm case in bead-blasted Diamond Like Carbon (DLC) steel, which is scratchproof – useful for those under-bonnet excursions on misbehaving classics on the Mille Miglia itself.
The dial features a combination of flame orange and dark matt grey, chosen as juxtaposition to the traditional red-and-white colours of the Mille Miglia, Bamford says.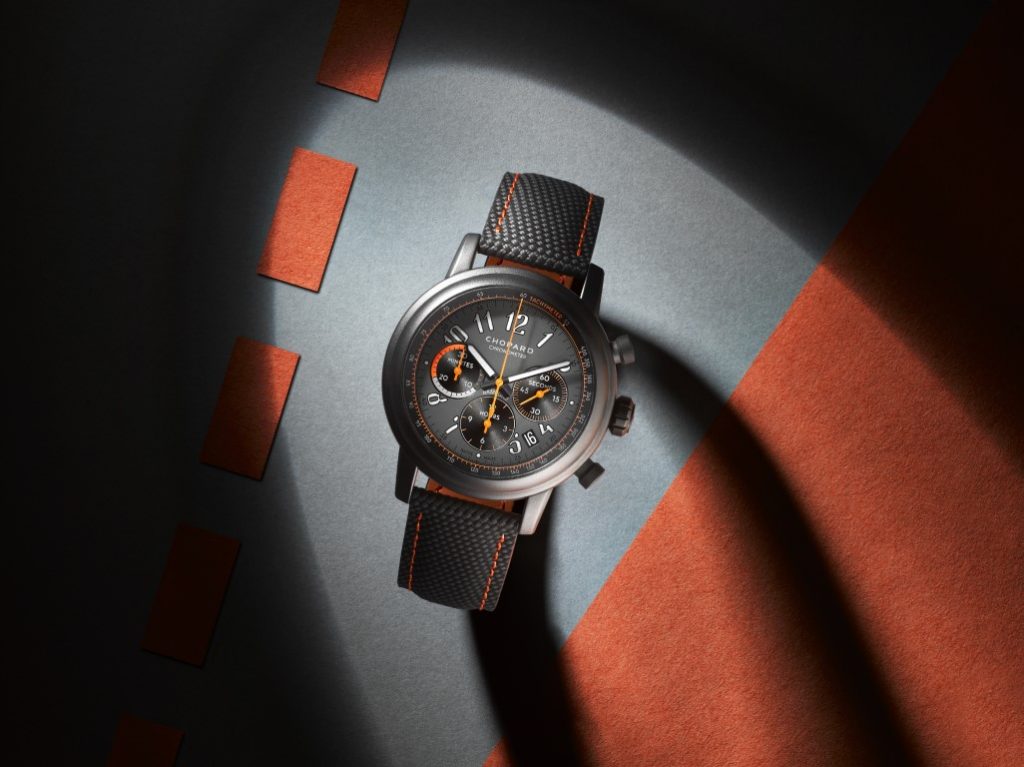 "When designing this watch with Chopard, I wanted to reminisce on the racing connection but also give it a different aspect," he says. "The orange accents ensure the dial is popping and eye-catching, and clear to read the time and speed."
The automotive connection continues with piston-shaped pushers on the side, while the crown is engraved with a steering wheel. Just 33 examples are being made, and each one will cost £6950. Chopard.com
If you liked this, then why not subscribe to Magneto magazine today?