WORDS: NATHAN CHADWICK | PHOTOS: LAMBORGHINI/AUTHOR
Lamborghini celebrates 60 years of operation this year. It's been a rollercoaster ride, with fortunes swinging this way and that in a way that's as wild as styling of the cars themselves. Let's take a trip back to how it started…
350GTV (1963)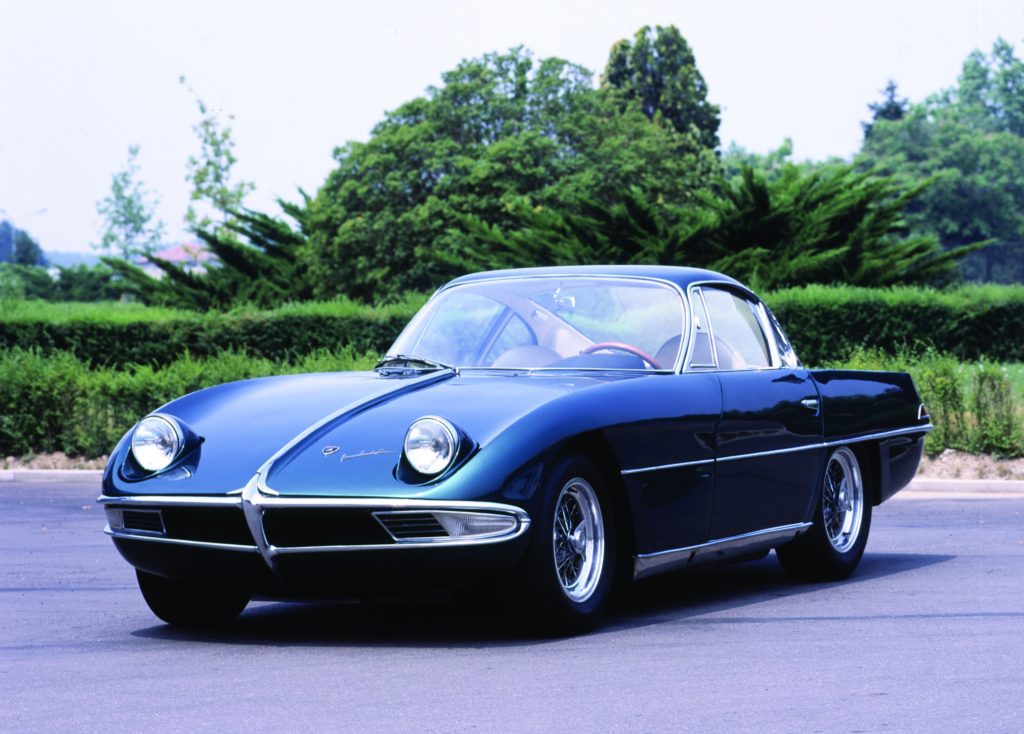 The very first Lamborghini wasn't really a usable car. Although Giorgio Prevedi, under the watchful eye of Franco Scaglione, had designed an arresting GT body, it didn't actually accommodate the engine. Nor did many of the body panels fit. However, it certainly put the new company on the map, and the Giotto Bizzarrini-designed V12 promised much. Things weren't quite ready for the 1963 Turin Auto Show, though; the engine bay was blanked off and filled with bricks when the newcomer went on display.
350GT (1964-1966)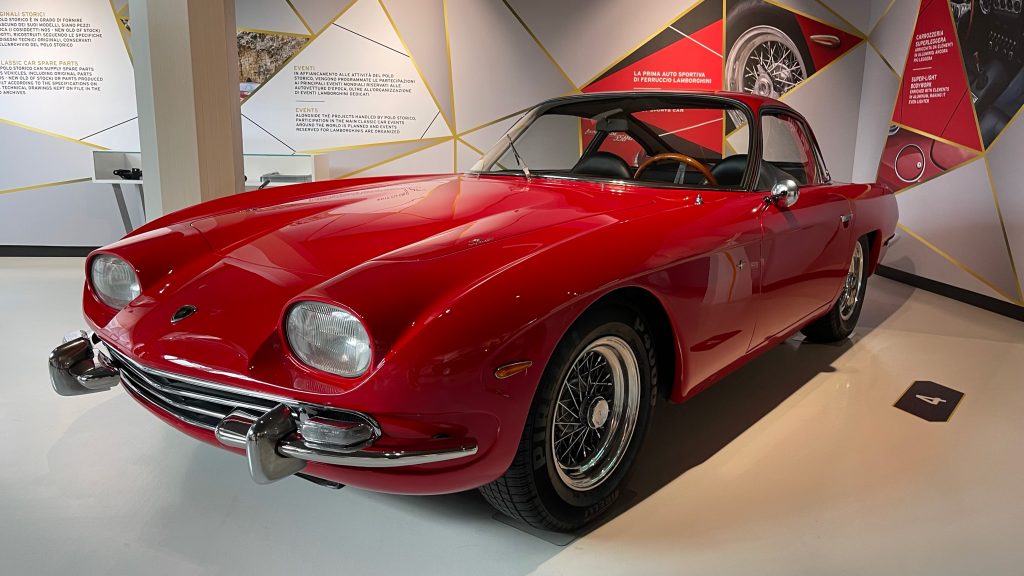 The first production Lamborghini was a refined GT, using the Bizzarrini engine but productionised by Giampaolo Dallara, Paolo Stanzani and test driver Bob Wallace. Touring redesigned the car with an aluminium Superleggera body that housed a 2+1 seating arrangement, while the racy engine of the GTV was detuned to a more usable state. 120 were built before production of the 400 began.
400GT (1966-1968)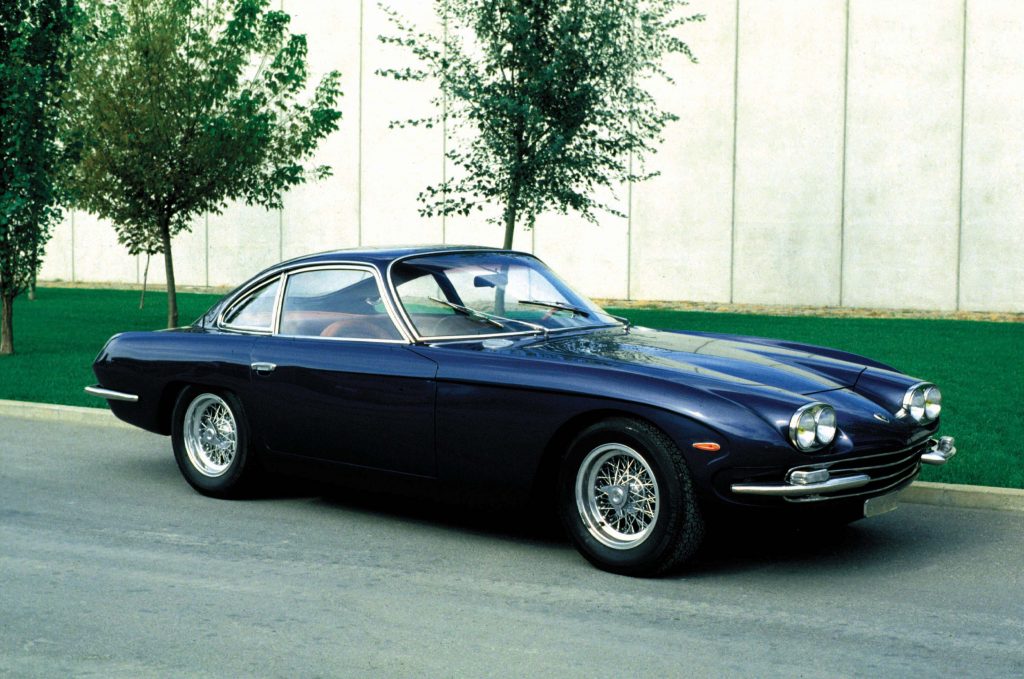 The 400GT was initially a development of the 350, with a 4.0-litre engine. The second version, the 400GT 2+2, was more radical. Although at first glance similar, it exhibited several body changes to allow for +2 seating in the back. 23 400GTs were built, and 224 2+2s.
Miura (1966-1972)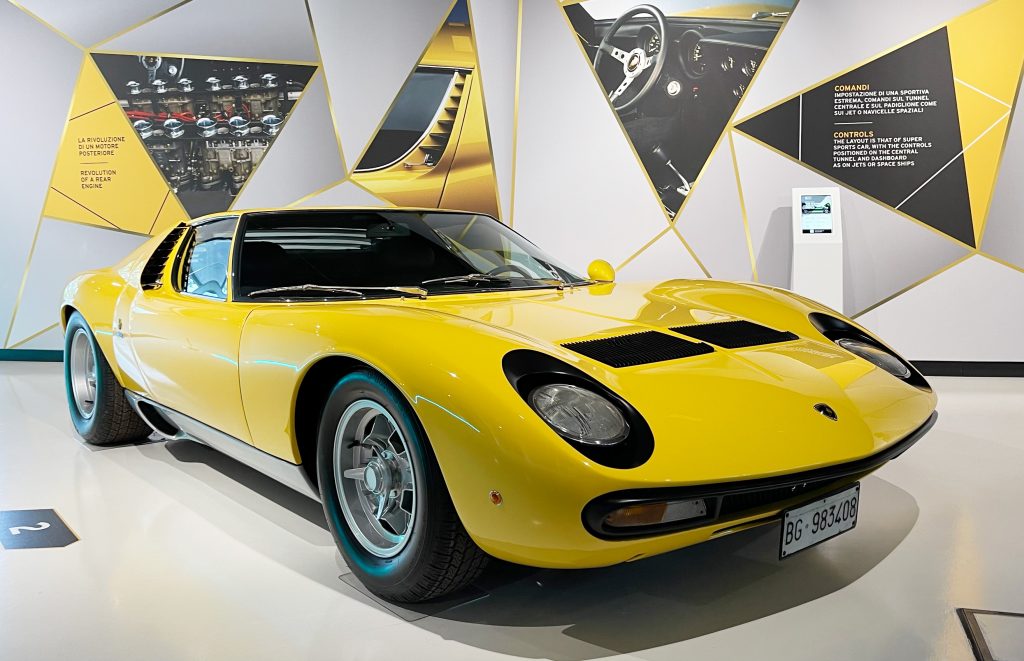 The birth of the modern mid-engined supercar as we know it? What began as an engineering 'what if' that Giampaolo Dallara, Paolo Stanzini and Bob Wallace worked on after hours, became the defining car of 1966, and arguably every year of its production. Marcello Gandini's styling was a sensation, elevating the designer to new heights of recognition. It became the must-have car for the global elite, with the Shah of Iran, for example, buying many examples, including one of six P400 SV/Js. 764 were built in seven years.
Espada (1968-1978)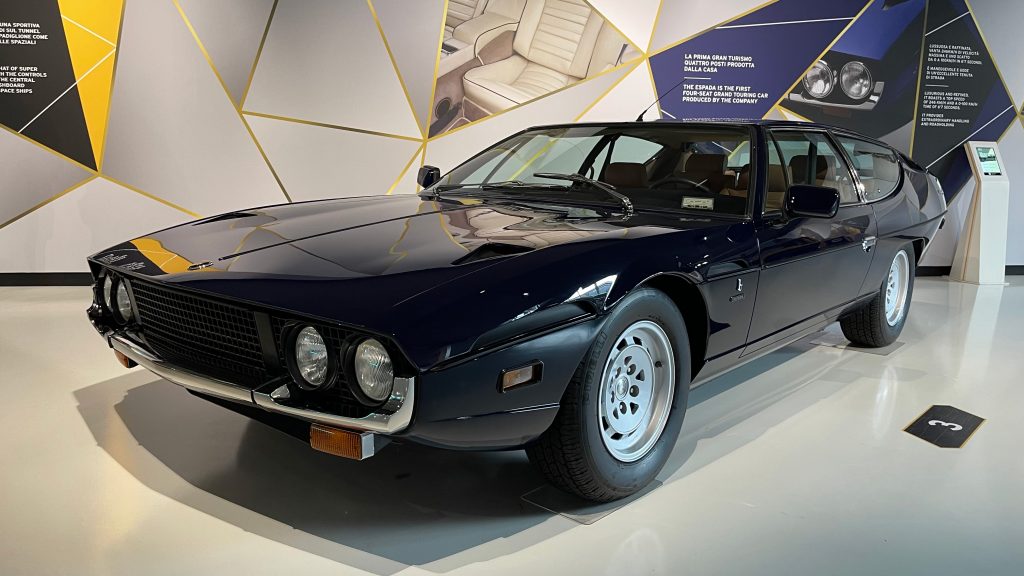 Inspired by his Lamborghini Marzal and Bertone Pirana concept cars, Gandini's take on a four-seat grand tourer was a shock to the system. However, it proved to be popular, with 1227 built during ten years of production – more than the Islero, Jarama and Urraco combined. It became synonymous with rock stars,altthough it didn't always end well for the cars themselves. Paul McCartney's Espada rolled into a nearby pond after first wife, Linda, left the handbrake off. Three days later it was pulled out and sold on. It was restored, but then spent several years as the centrepiece artwork of a British pub. It was last seen in Austria, apparently…
Islero (1968-1969)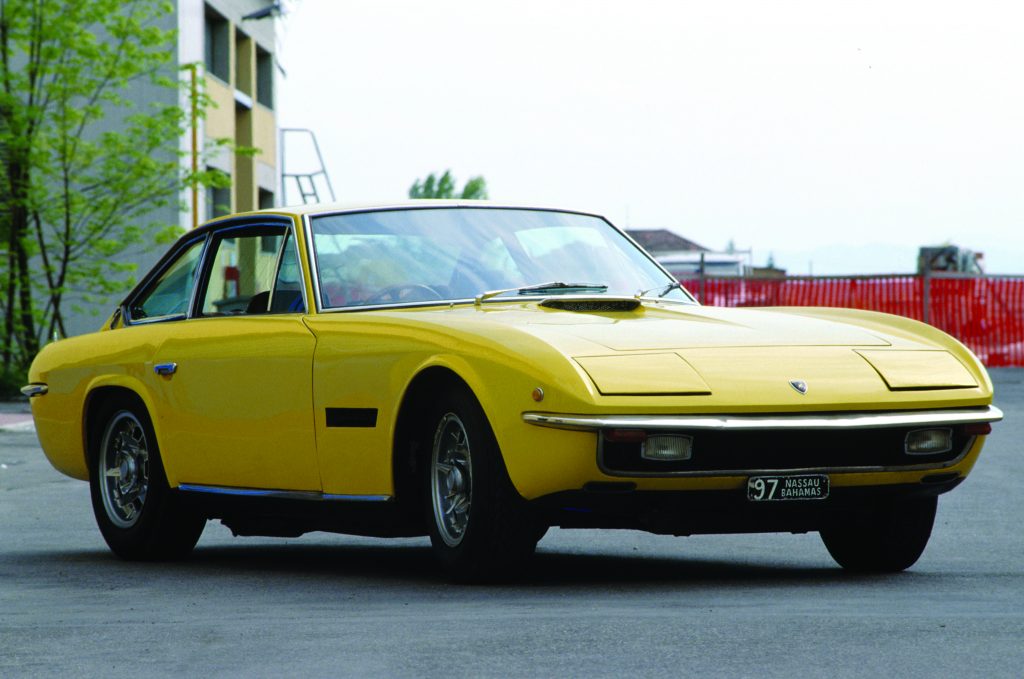 The replacement for the 400GT was deliberately conventional to appeal to conservative US buyers, who may have been put off by the rather more extrovert Espada – and Ferruccio himself, who it is believed did much of the design work himself although Mario Marazzi is credited. Just 225 examples were made.
Jarama (1970-1976)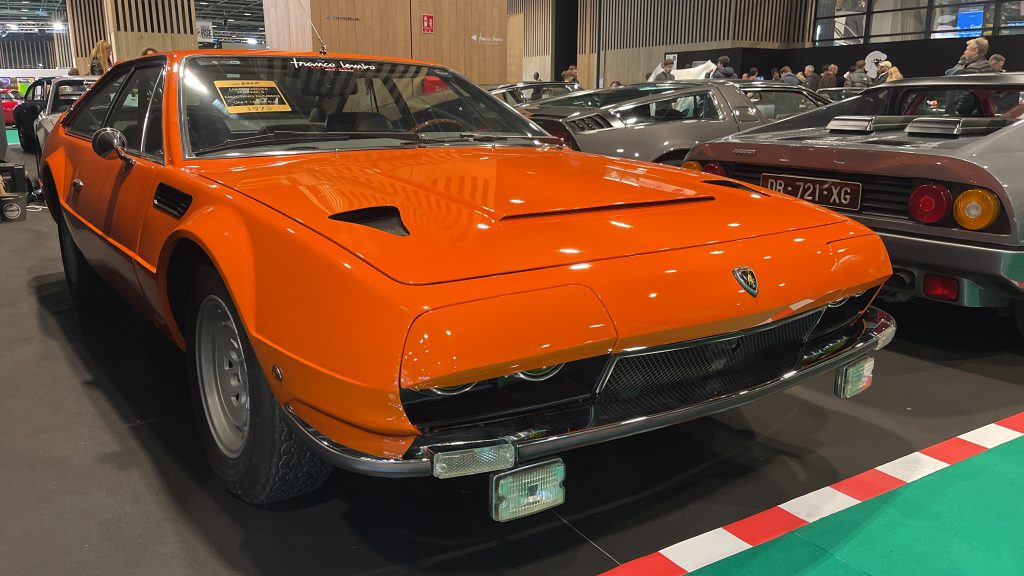 Ferruccio's favourite car to bear his name, this Gandini-designed 2+2 used a shortened Espada chassis and 350bhp/365bhp version of the V12 engine. 328 were built, not including the one Bob Wallace scratch-built. This was a 380bhp, 300kg-lighter version built with racing in mind… and we would very much like to know where that is.
Urraco (1973-1979)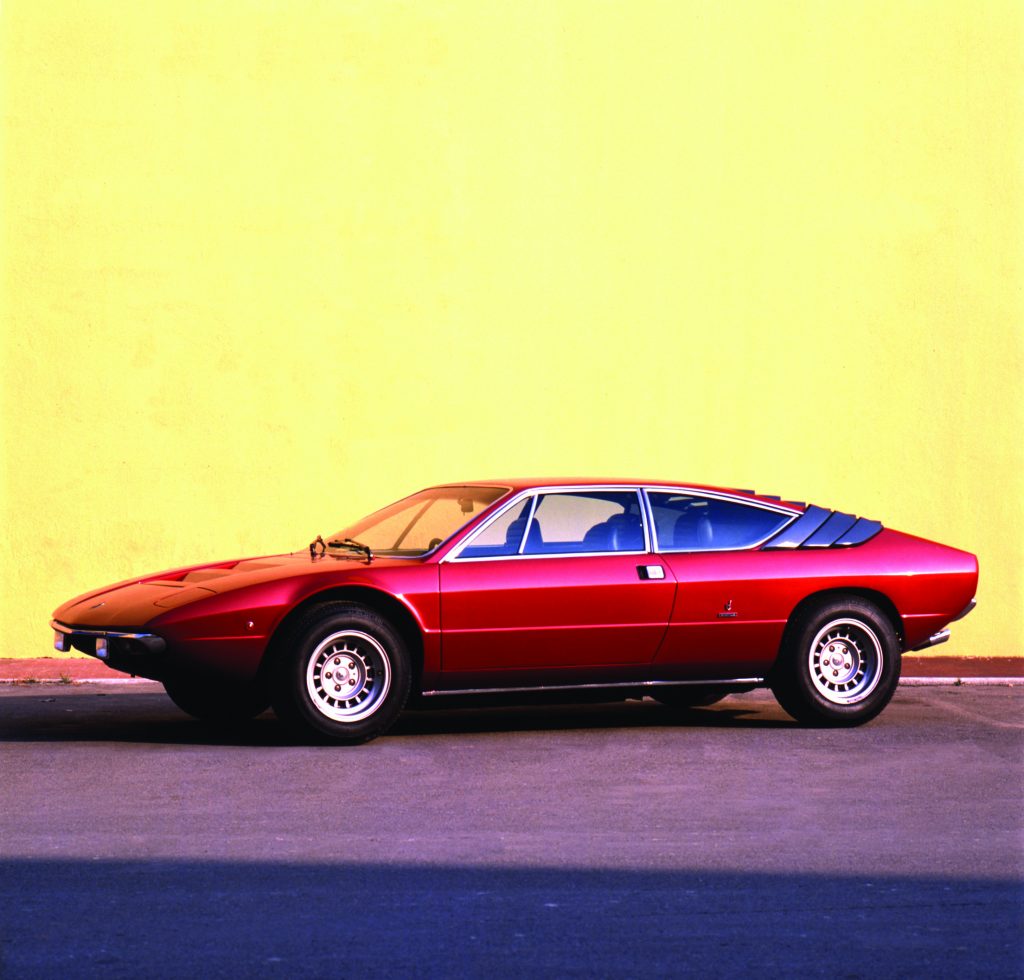 Intended to be a more affordable Lamborghini, this Gandini-designed 2+2 was intended to be a rival for the Dino 246 and the Maserati Merak. Its V8 engine ranged in size from 2.0 to 3.0 litres. The Italian-market tax-break special 2.0-litre was a full 1.4 seconds slower to 62mph than the full-fat 3.0-litre. 791 were built.
Countach (1974-1990)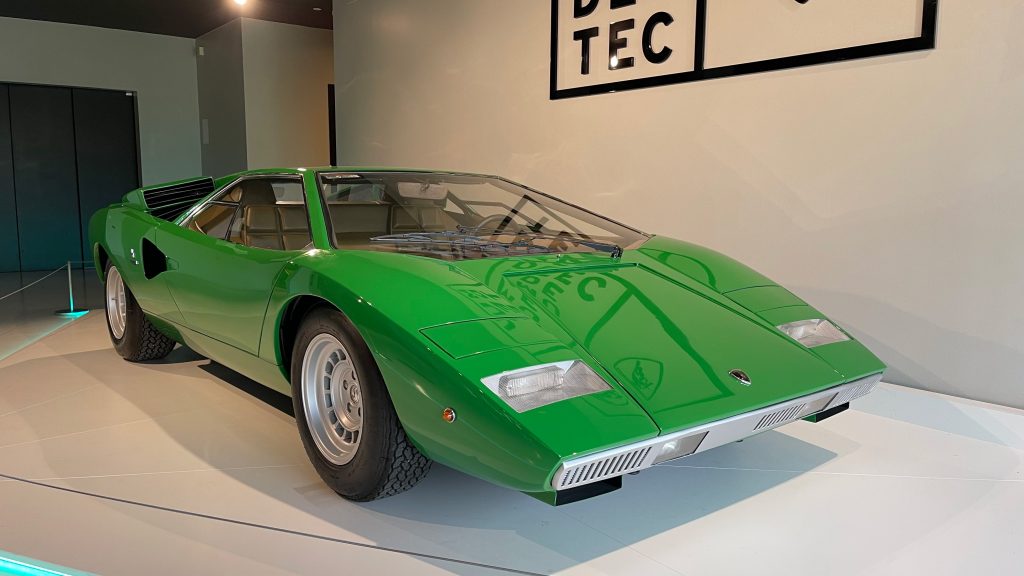 How do you follow up the magnificent Miura? The Countach blended the combined talents of Paolo Stanzani, Marcelo Gandini, Massimo Parenti and Bob Wallace. Ferruccio Lamborghini demanded a car that not only demanded attention aesthetically, but did the business mechanically, aerodynamically and ergonomically. Well, three out of four isn't bad… its 3.9-litre V12 started with 370bhp, but by the time production wrapped up in 1990 the engine had swelled to 5.2 litres and 449bhp, while the body had developed more body additions than a Beverley Hills plastic surgeon. 1983 of all types built.
Silhouette (1976-1979)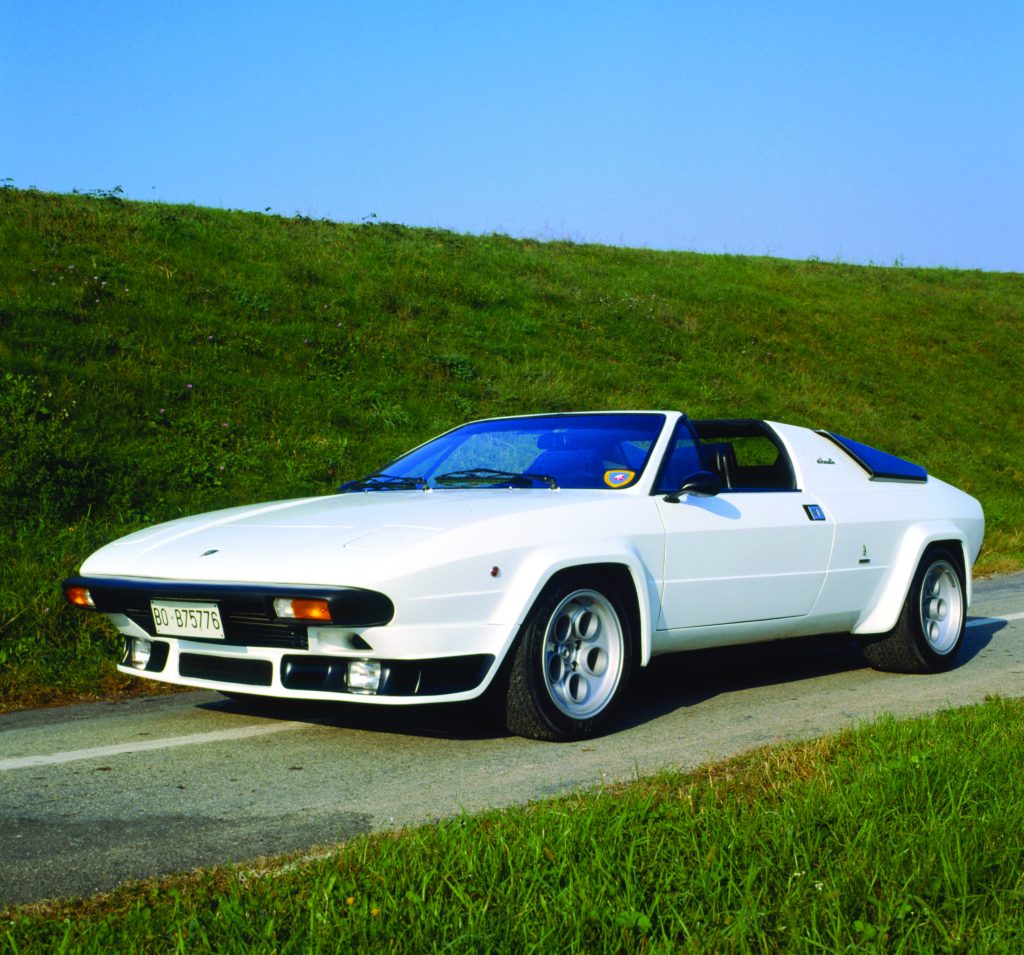 Based on the Urraco, the Silhouette was developed with just two seats, and was the first production Lamborghini to feature a targa top. Transverse V8 delivered 0-62mph in 6.5 seconds. 55 built.
Jalpa (1981-1988)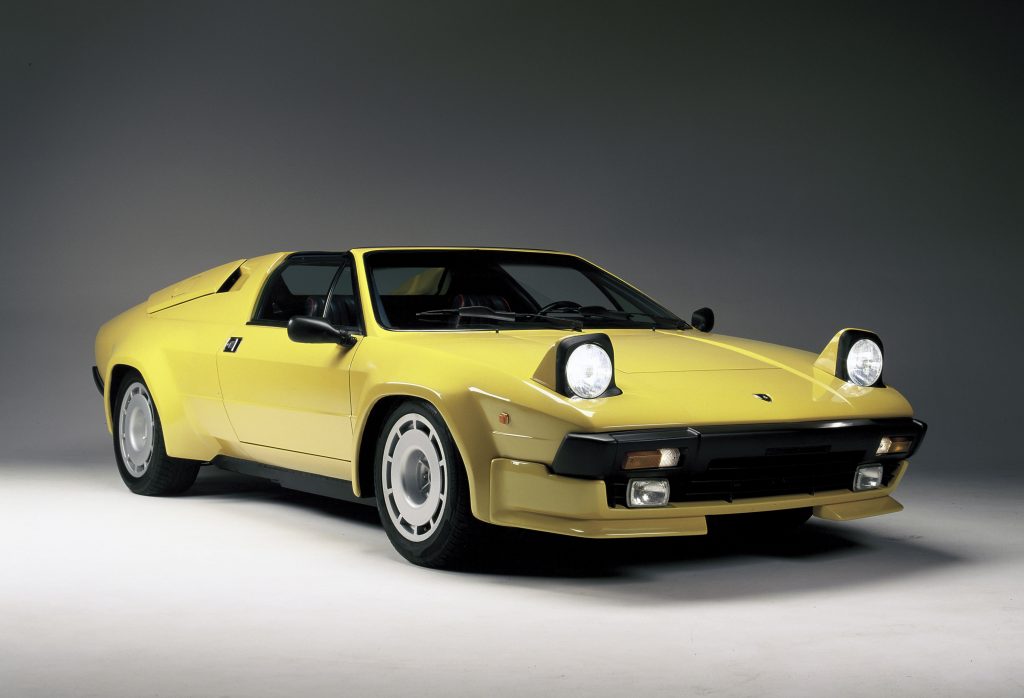 The Jalpa continued where the Silhouette left off, but with a 3.5-litre version of the V8 engine that delivered 255bhp and 0-60mph in six seconds. Famed for being Rocky Balboa's ride in Rocky IV. 412 built.
LM002 (1986-1993)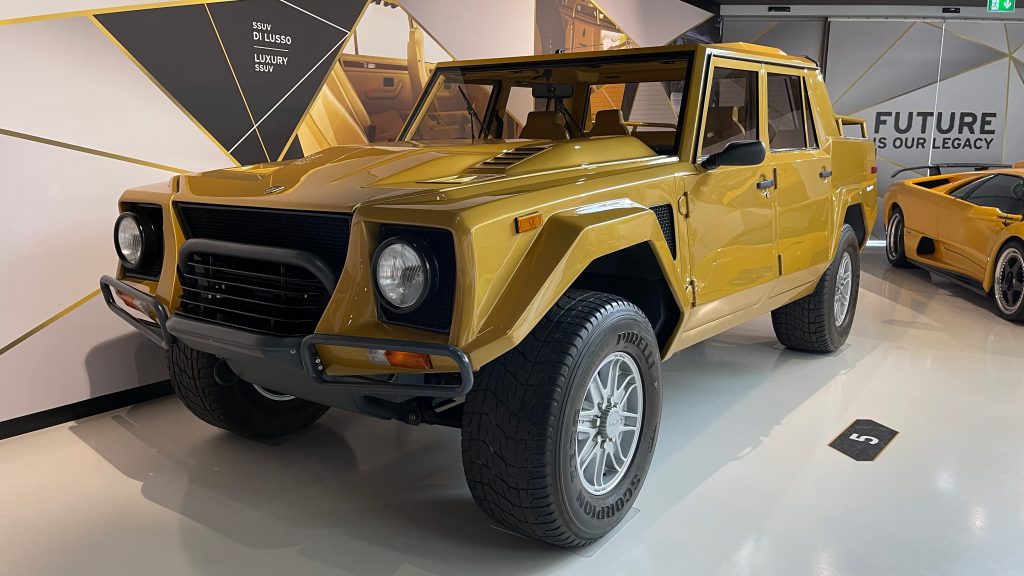 Developed out of an ill-fated attempt to make a US military vehicle with American V8s, the LM002 blended Lambo's V12 with a four-wheel-drive truck. Nicknamed the Rambo Lambo, it proved popular with tyrants, royalty, drug barons, racing drivers, actors and Tina Turner – perfect for when Mad Max: Beyond The Thunderdome becomes real. 328 were built.
Diablo (1990-2001)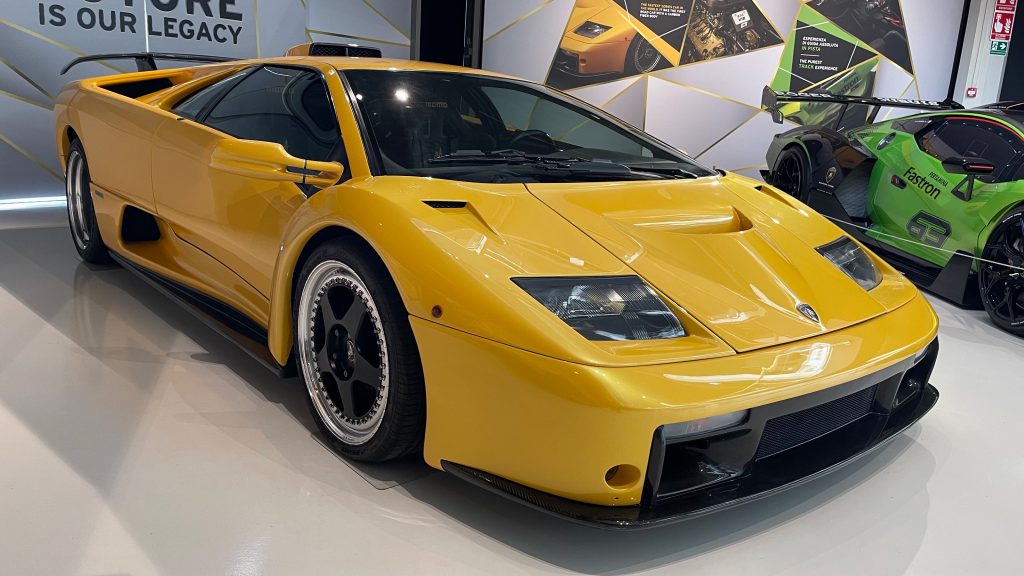 The Diablo kept Lamborghini going during a time of three different owners – yet its birth was even more challenging. Early Gandini designs were deemed too 'out there' for then-owner Chrysler, so the car was smoothed out in the US, much to Marcello's chagrin. It was the first production Lambo to top 200mph, courtesy of a 5.7-litre V12, although this eventually grew to 6.0 litres. Later versions adopted four-wheel drive when Audi took over in 1998; 2884 Diablos of all types were built.
Murciélago (2001-2010)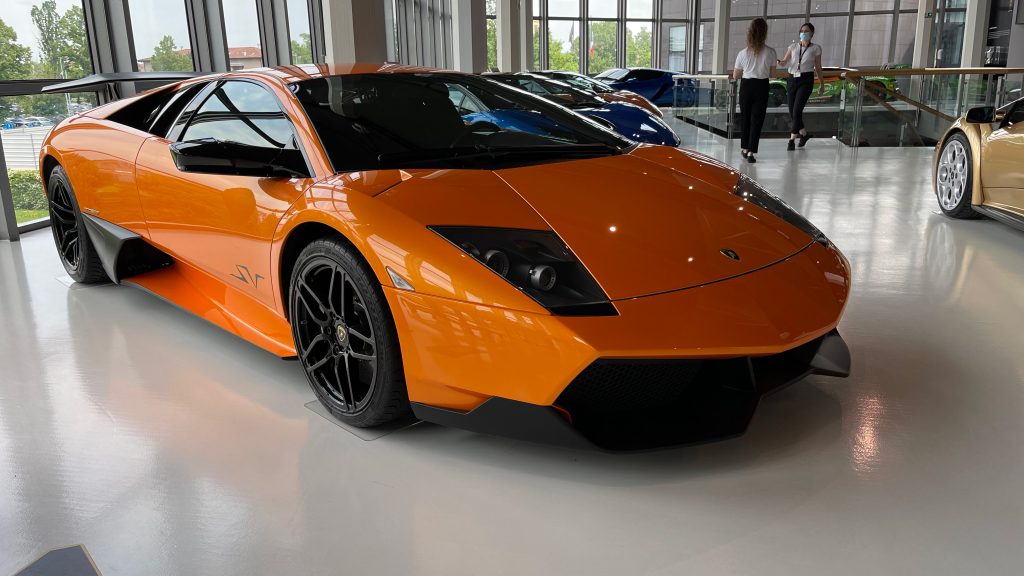 Luc Donckerwolke-penned Diablo successor was the first new Lambo since Audi's takeover, and would be the final iteration of the Bizzarrini-designed Lamborghini V12. Launch power was 573bhp, which grew to 661bhp with the farewell LP 670-4 SV version. Roadster version also launched; in the end, 4099 were built.
Gallardo (2003-2013)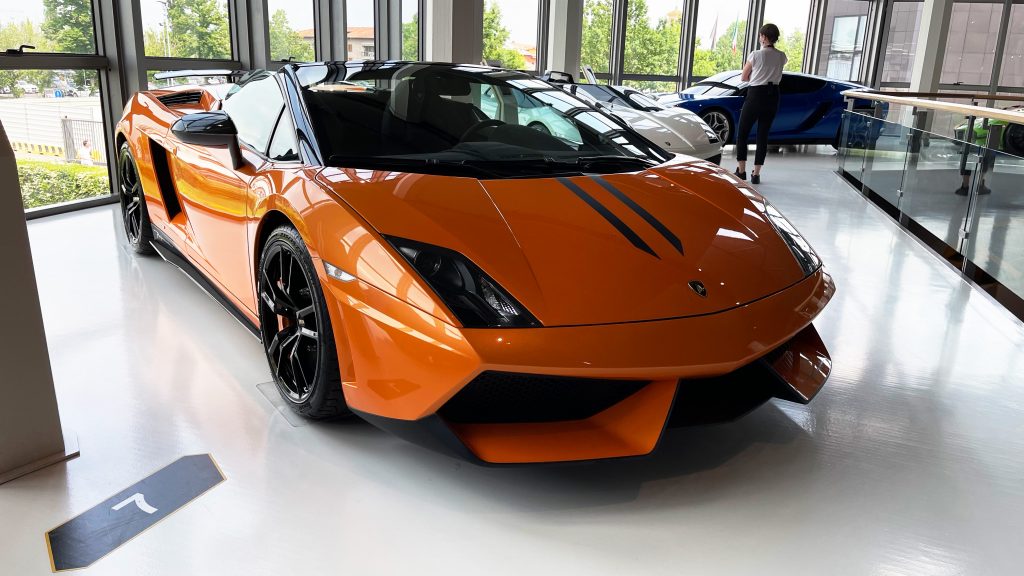 The second car released under Audi control, it was inspired by the '90s Calà concept car by Giugiaro, although the final design was by Luc Donckerwolke. Power came from freshly developed (with Audi help) V10 engine that produced 493bhp at launch, fed to the road via a four-wheel-drive system. Lighter Superleggera, roadster and two-wheel-drive versions followed. Bowed out with LP 570-4 Superleggera Edizione Tecnica/Performante Spyder and 562bhp. Just over 14,000 sold.
Reventón (2008-2010)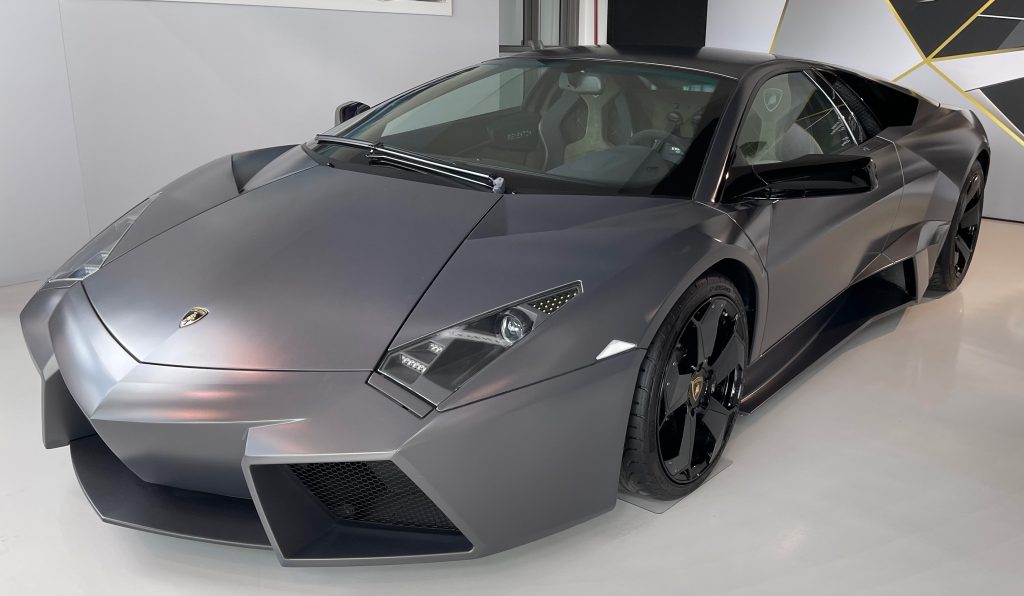 Essentially a Murciélago LP 640 with sharpened bodywork inspired by aeroplanes, it set a tone for the Aventador's styling. Lamborghini's success with charging lots of money for special versions of a standard car would inspire a long line of Aventador-based specials. 20 coupés were built, including one for the head of the Chechen Republic, Ramzan Kadyrov. Reventón roadster followed in 2009; 15 built, despite costing twice as much as the coupé.
Aventador (2011-2022)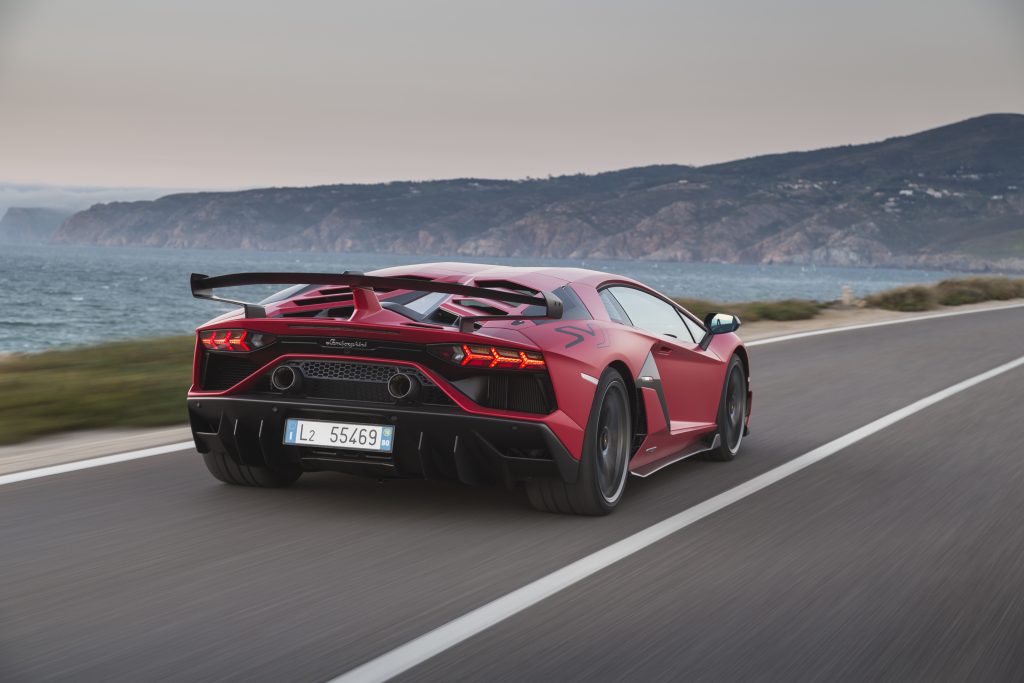 Inspired by the Reventón and the Estoque concept car, the Aventador used a brand-new 6.5-litre naturally aspirated V12, the first all-new unit since the 350 GT. In launch form it had 690bhp, 509lb ft and could hit 217mph all-out. Zero to 62mph took 2.9 seconds, with 100mph a memory in little more than twice that. Roadster version soon followed. The final Ultimae version took power to a dizzying 770bhp. 11,465 Aventadors of all kinds were built.
Sesto Elemento (2012)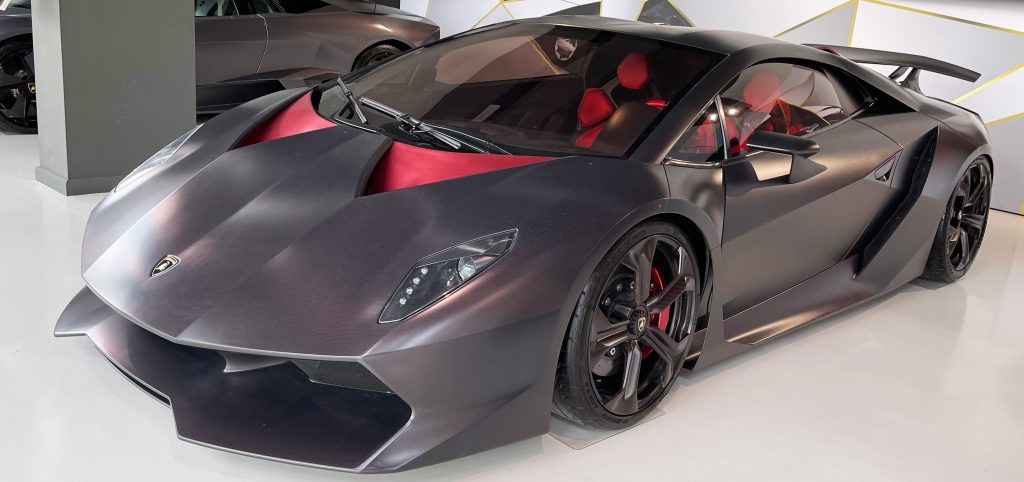 This track-only supercar used a Gallardo Superleggera's 562bhp V10, wrapped in a 999kg carbonfibre body and chassis. The driveshaft and suspension were also made from carbon, and you didn't even get seats – just foam padding glued to the chassis. Zero to 62mph took 2.5 seconds. Twenty were planned, but the $2.92m price tag meant just ten are believed to have been sold.
Veneno (2013-2014)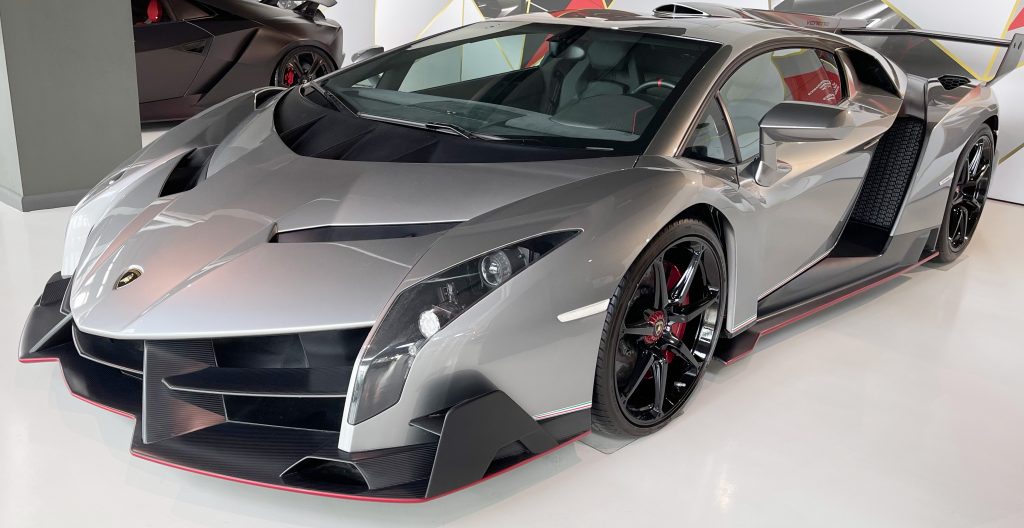 Aventador-based special to celebrate 50 years of Lamborghini. More power (740bhp), bespoke body and a $4m pricetag. Four coupés and nine roadsters were built.
Huracán (2014-present)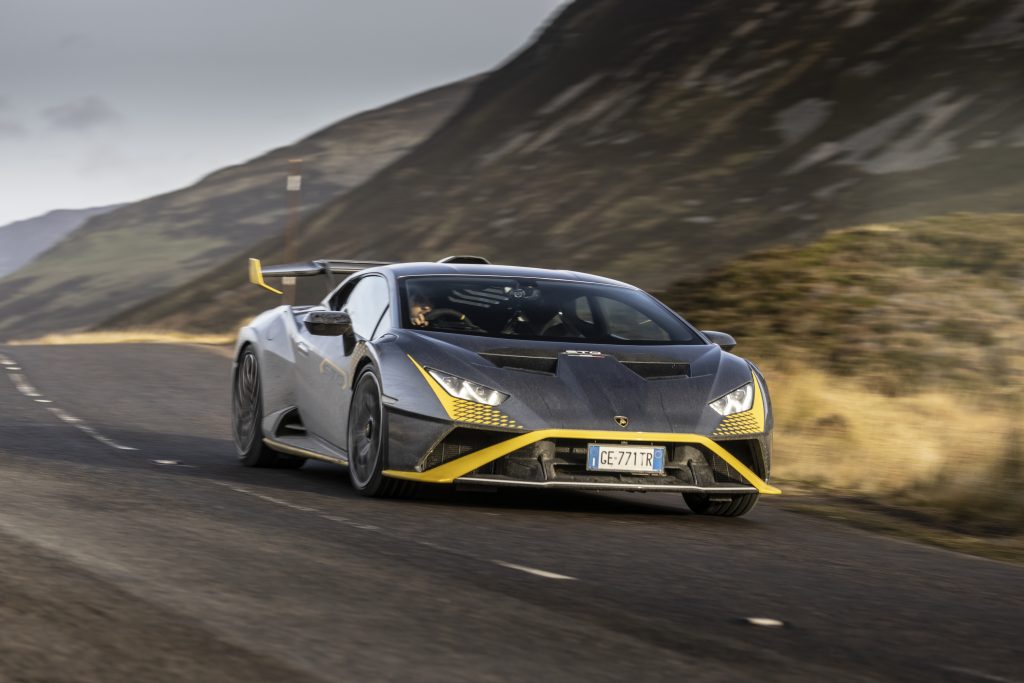 New baby Lambo exhibits a much smoother look, retaining the Gallardo's V10 but adding direct fuel injection and multi-point fuel injection, the first for a V10. Launch model makes 602bhp with four-wheel drive. Two-wheel-drive models and Roadsters follow, with the latest LP 640-2 Tecnica offering 631bhp.
Centenario (2016-2017)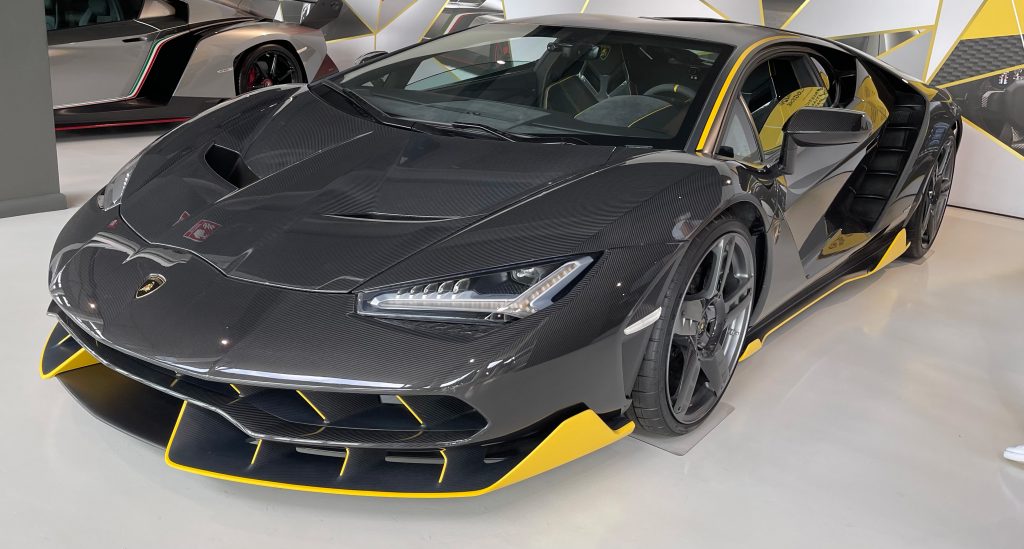 Aventador SV-based celebration of the 100th birthday of Ferruccio Lamborghini. 20bhp hike in power and 5kg lighter than the SV; 20 coupés and 20 roadsters built.
SC18 Alston (2018)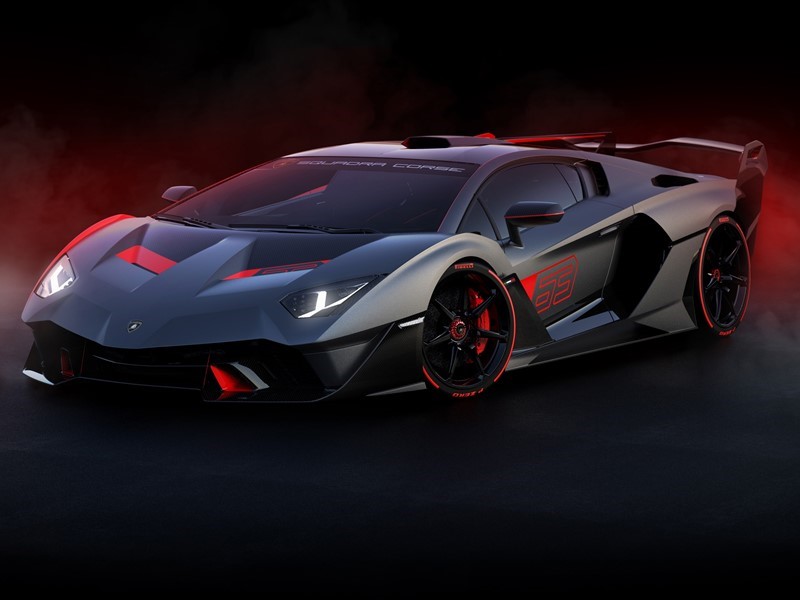 One-off Aventador-based track special inspired by the Huracán GT3 racing car.
Urus (2018-present)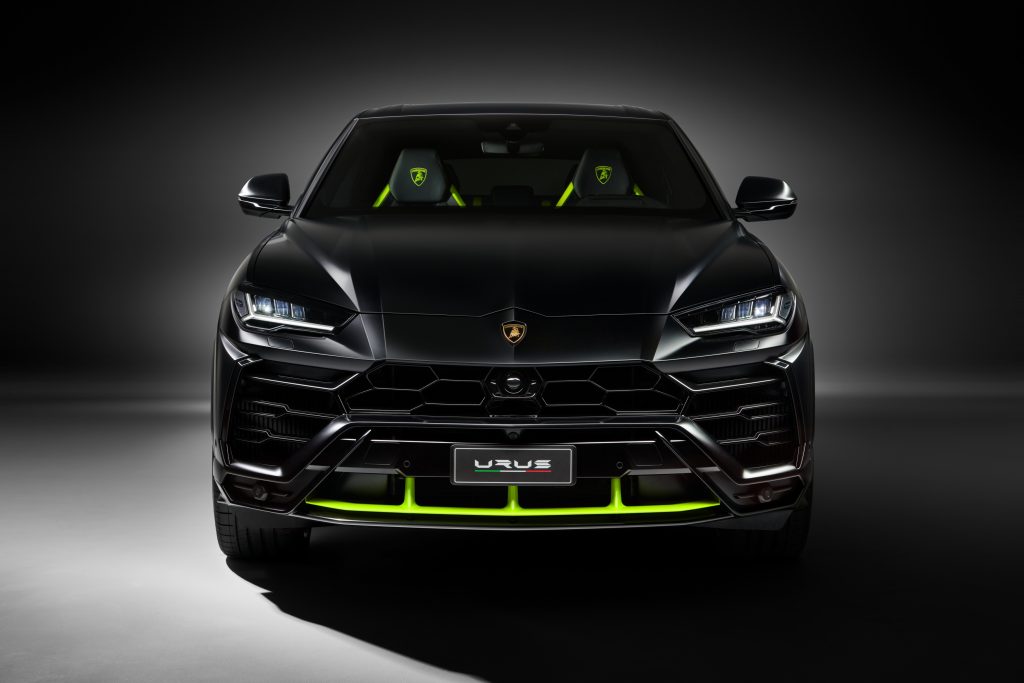 Lamborghini enters the crossover SUV realm (properly) with the Urus, which uses the VW Group's MLB Evo mechanicals otherwise seen in the Porsche Cayenne, Bentley Bentayga and VW Touareg. Its 4.0-litre twin-turbo V8 comes courtesy of Audi and clomps out 641bhp. It's become the best-selling Lambo in the shortest time. It has the largest set of carbon-ceramic disc brakes ever developed, which is useful, considering it weighs 2200kg and can do 190mph.
Sián FKP 37 (2020)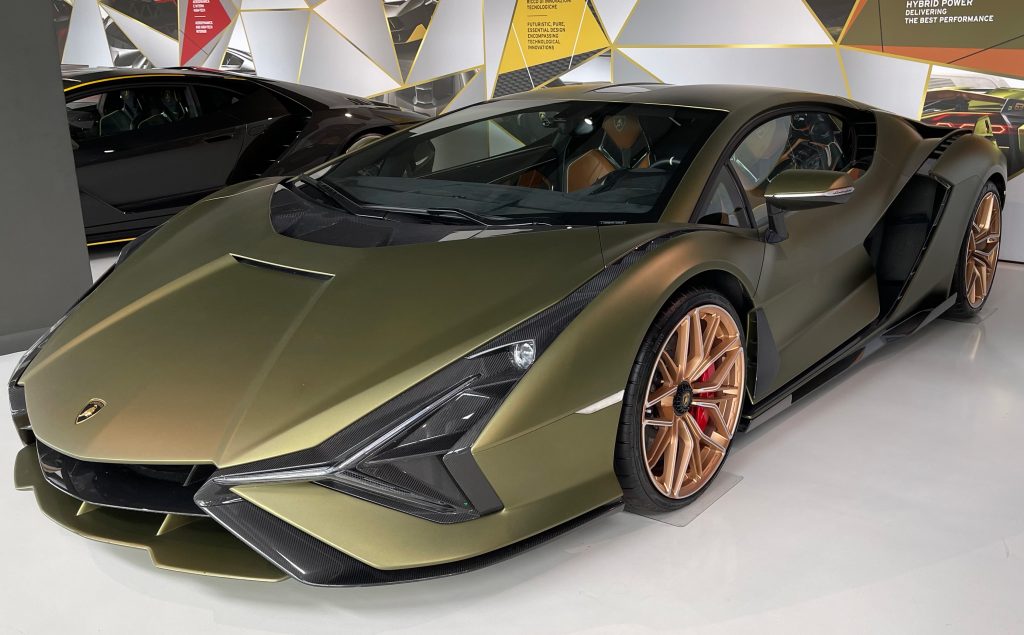 The first production hybrid. Lambo going soft? No, not with a combined power of 808bhp. Aventador-based machine honoured the late Ferdinand Piëch and referenced Marcello Gandini styling flourishes. 63 coupés and 19 roadsters built.
Essenza SCV12 (2020)
Track-only Aventador built by Lamborghini's Squadra Corse department. It was the most powerful naturally aspirated car on launch, with 819bhp. It was 136kg lighter than the Aventador SVJ and generated 1200kg of downforce at 155mph. 40 were built.
SC20 Alston (2021)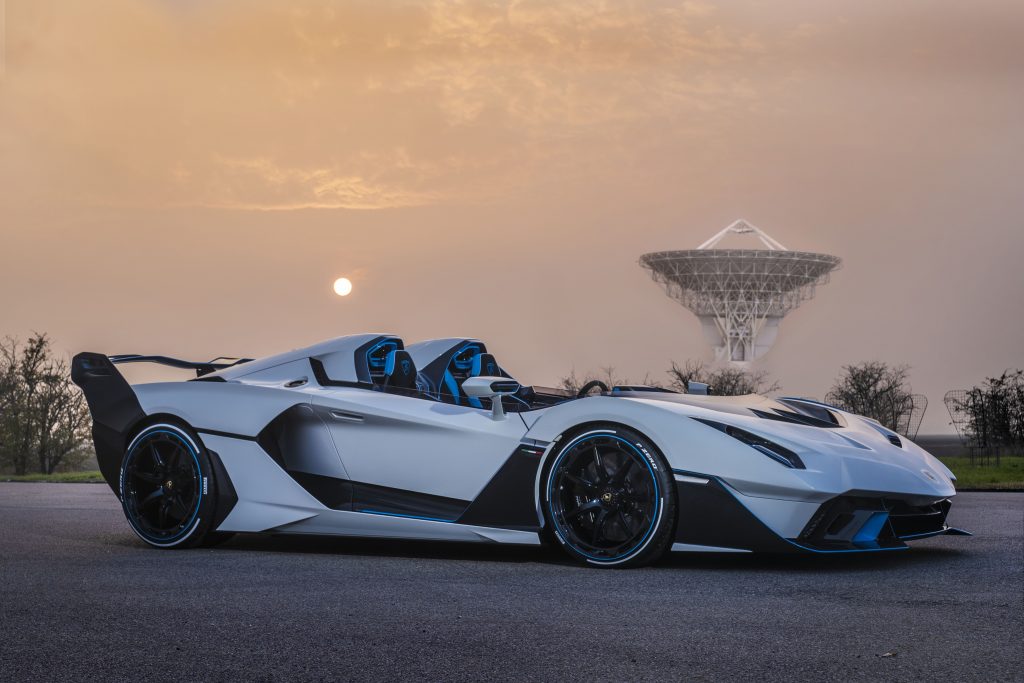 One-off Aventador with no roof or windows. Not one for wig-wearers, then.
Countach (2022)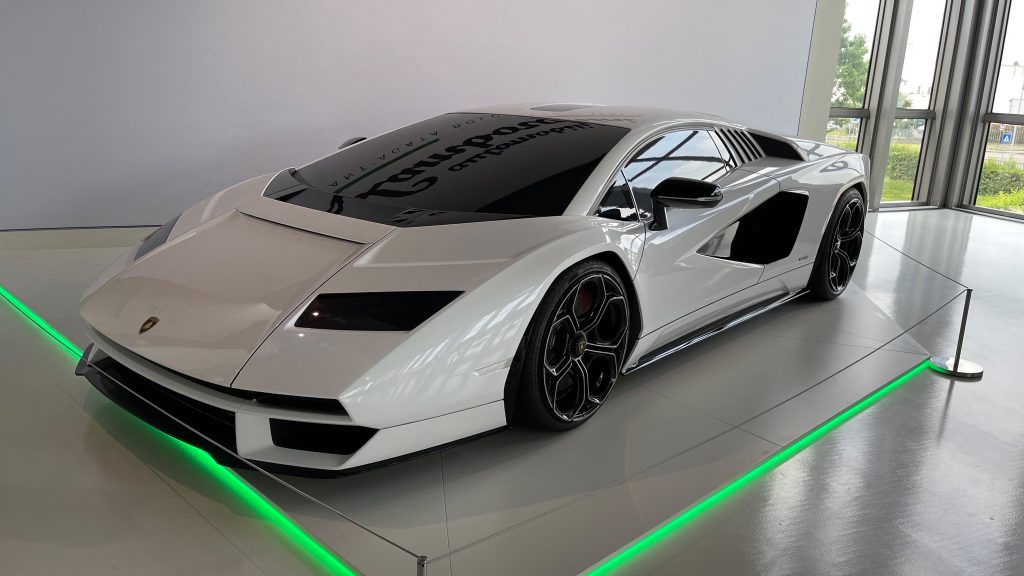 Aventador-based tribute to the Countach with the hybrid V12 found in the Sián FKP 37. It could accelerate to 124mph in 8.6 seconds, which is about the same time it took to thoroughly upset Marcello Gandini, the designer of the original and whose work this was seen as a pastiche of – he wasn't consulted. Just 112 built to honour the type code of the original Countach.
Huracán Sterrato (2023?)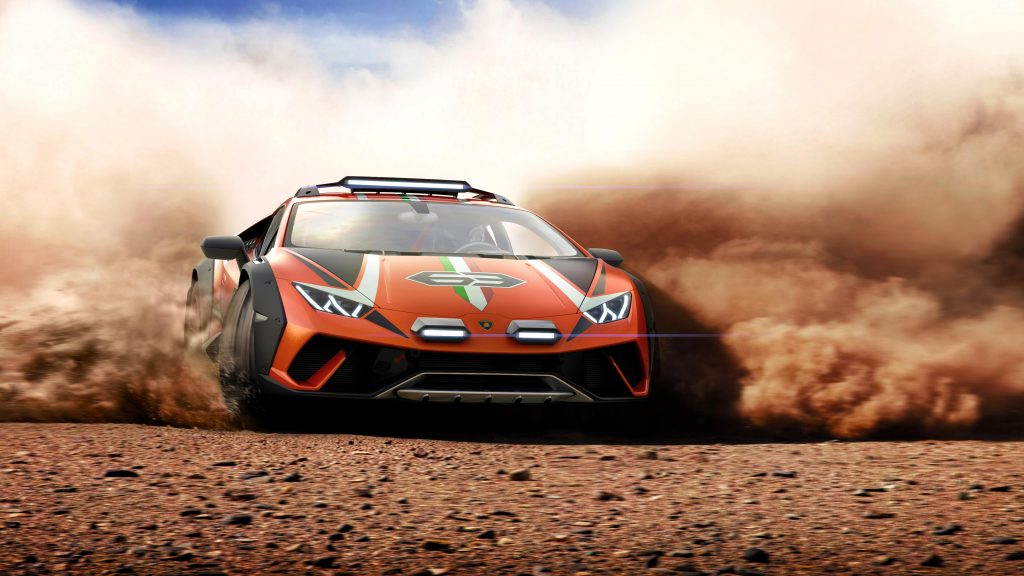 Jacked-up version of the Huracán to do lurid slides on gravel. Probably more memorable for the equally lurid and painfully awful rapping in the promo video.