WORDS: JOHN MAYHEAD, HAGERTY | PHOTOS: MATT HOWELL / JAYSON FONG
Cars may be extraordinarily beautiful. They may provoke the most visceral emotions and move the soul. Their creators may be masterful artists. But they are not art. Art is the combination of beauty and narrative to generate emotion. Art is the story.
"Art is useless," Humphrey Ocean told the audience at the Cars as Art seminar at London's Royal Academy of Arts during the recent Concours on Savile Row. "Cars are not." Whether ferrying you to school, enabling a dawn drive along deserted country roads or lapping the Circuit de la Sarthe at speed, cars do something. Cars write their own narrative only when the wheels turn.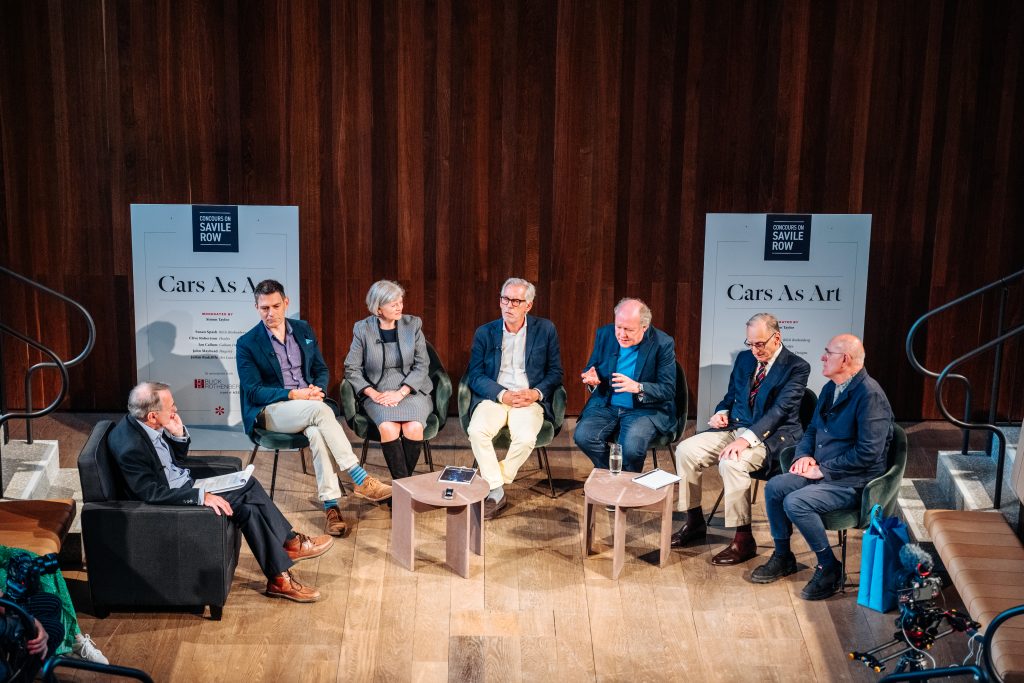 For a car, movement is everything. The most beautiful parts of a car may be the product of human imagination and dexterity: the delicate engine turning on a 1930s dashboard, the finned cooling vanes of a supercharger or the deep gloss of paintwork that has been carefully added, layer by hand-polished layer. But sat still, these are just pretty things. Only when these elements move together, when the car interacts with a human and its environment, does the machine come alive.
The profound artistry of the world's most wonderful automobiles comes from the interaction of machine with the fundamental forces of nature during this act of motion. The human endeavour to harness or overcome air and ground resistance, gravity and momentum sometimes leads to the creation of a vehicle that is so exquisite it is as if the beauty of nature has rubbed off on it: the Jaray–designed Silver Arrows; the Alfa Romeo BAT cars; the low-drag E-type; the McMurtry Fan Car.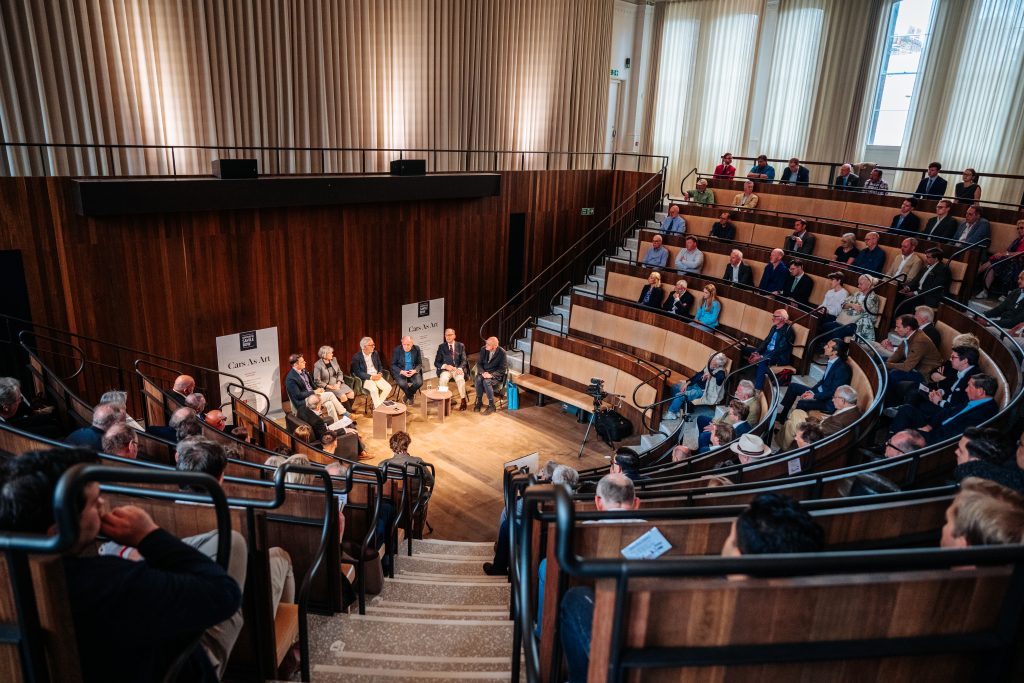 Some cars gain beauty from their back story. The National Motor Museum has just begun the restoration of a 1927 1000hp Sunbeam, a bulbous red truck of a machine, nicknamed 'The Slug'. Only the most generous would call it aesthetically beautiful, but it represents an attempt to use extraordinary power to overcome friction with the aim of pushing a man faster than any other had ever travelled on land. Twin Matabele aero engines with a displacement of nearly 45 litres propelled Henry Segrave along Daytona Beach at more than 200mph, the first time a car and driver ever reached this milestone.
'Car people' understand this and have created an unwritten hierarchy. They understand that the 250GTO delivered three world GT championships for Ferrari between 1962 and 1964, that its sublime V12 Colombo engine, its minimalist interior and its wonderful flowing lines make it 'the one' everybody lusts after. They know that the Porsche 997.2 GT3 RS 4.0 is peak modern 911, that its extra 200cc and 50bhp over the 3.8-litre model are worth paying twice as much for. They know that a Ford Mustang once owned by Steve McQueen is worth over $4m. They know that some cars are more special than others.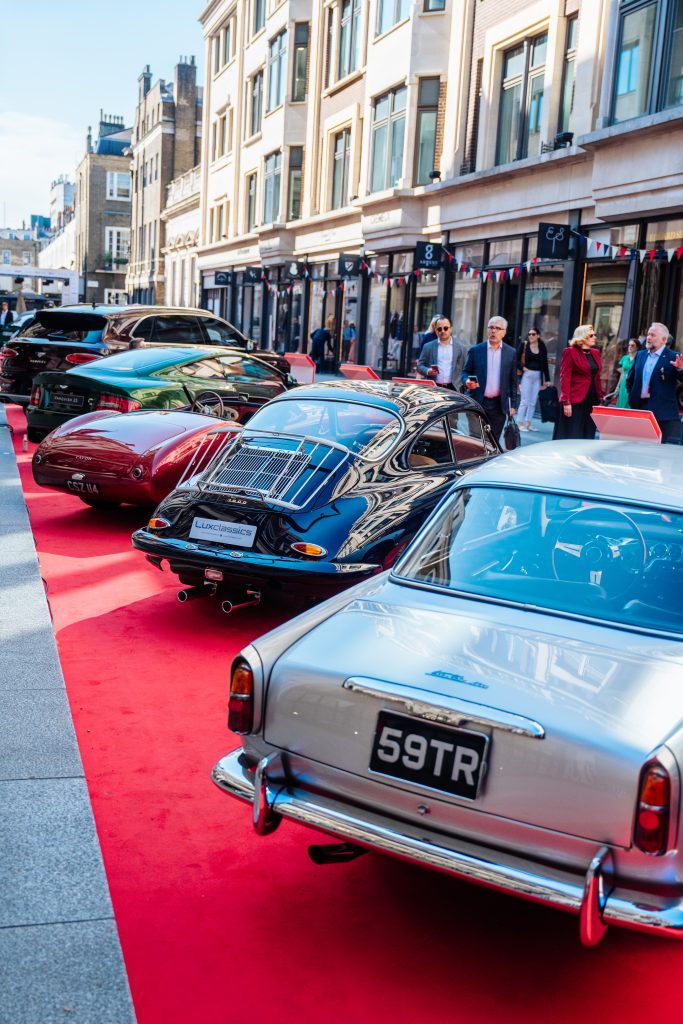 But sometimes that can shroud the true artistry of the vehicle, as Tom Hale, creator of Moreton Street Partners, which presents cars in curated spaces, told me. "Car people come with baggage," he said. "Art collectors don't know that this engine or that specification is 'the one to have'. They just look at it, listen to its story and those of the people associated with it, and make their decision. Value isn't imbued by a particular badge or engine size."
Hagerty saw this in action at Concours on Savile Row. The Youth Judging Panel was a group of teenagers, unburdened by the 'rights' and 'wrongs' of the car hierarchy. They just listened to the stories, looked at the cars, and made their choices. They didn't choose Jenson Button's Jaguar C-type. Their heads weren't turned by an original 'CSX' Shelby Cobra 289 or a one-off Aston Martin DB2/4. Instead, they gravitated towards a 1938 racing car that, at the end of its competitive life had been rebodied into a road model. But what a glorious vehicle that was: the second of just four Delahaye 145 racing machines built, the only one fitted with a wonderous Grand Luxe Coupé body created by one of the masters of his art: the great Henri Chapron.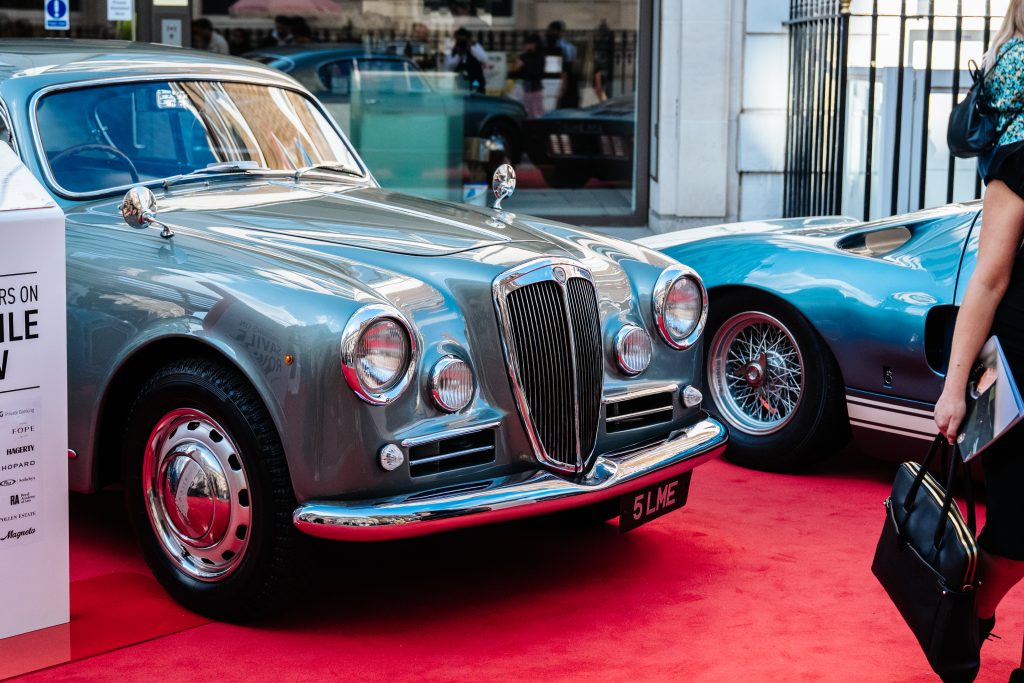 But what of 'art cars', those vehicles given to artists to adapt as they wish? Art collectors buy these as pieces as decorative art, as they would a painted vase or plate, and values are much greater that those of the 'standard' cars as a result. Yet the vehicle underneath is simply the canvas for a Warhol, a Lichtenstein or a Koons work.
But while cars are not art, that does not mean that car collectors can't learn from the art world. To move, automobiles must be driven, they must experience wear and some of their working parts must be replaced. Other than some installation pieces, this is not the case with art. This acceptance of wearing, replacing and change has lulled we car people into being far too relaxed about replacing and restoring parts and surfaces that, although worn, are not affecting the ability of the car to do its job of moving.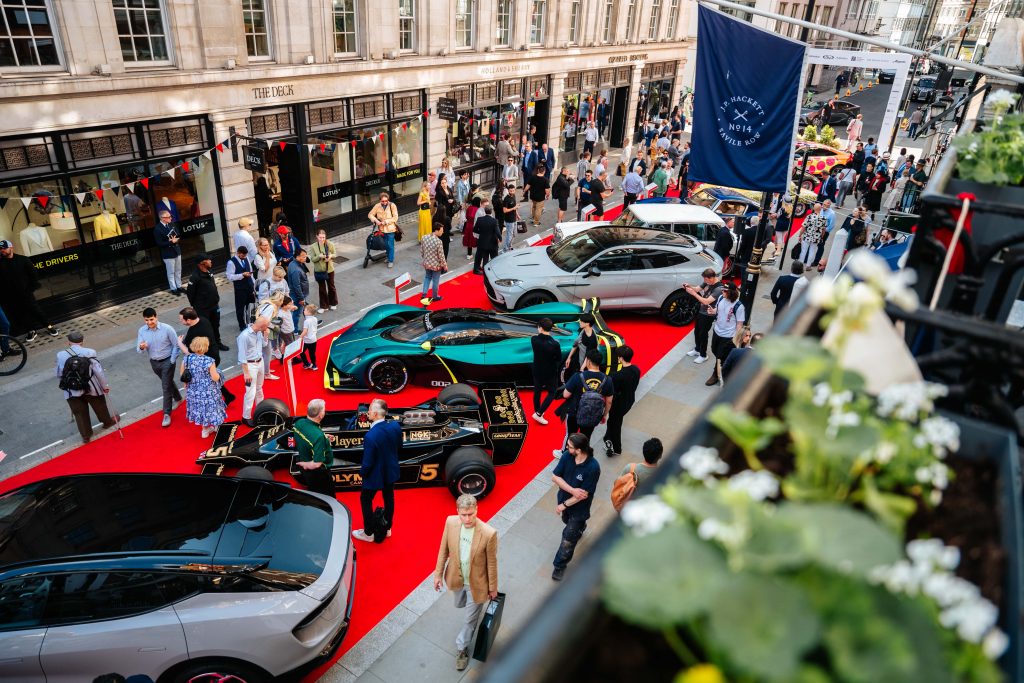 On the concours field, I see many cars originally built many decades ago that have been restored back to an unfeasible level of perfection. Unfeasible, because they are usually built to modern quality standards rather than those of the day. Just as a Rembrandt painting, a Barnsley Workshop chair or a Grayson Perry pot may be repaired and restored, we must be extremely careful when we refurbish our vehicles that we retain as much of its history as we can. Touch points should be touched. Paint should dull over time. Leather should wear. We must not, as we have done so many times in the past, remove the very brush strokes of the artist who built it.
This will become more and more important as much of the world continues to fall out of love with the internal-combustion engine. Cars have not just given us beauty, they have given us more freedom than any other human invention. Cars may not be art per se, but they are a wonderful, beautiful, exciting part of our cultural heritage that we must treasure.
John Mayhead was a member of the Cars as Art seminar at the Royal Academy of Arts on May 25, 2023 – an event organised as part of Concours on Savile Row. He is editor of the UK Hagerty Price Guide and Hagerty Insider, European bureau chief and an international concours judge.