WORDS: ELLIOTT HUGHES | PHOTOS: BUGATTI
The one-off Bugatti Chiron Profilée has sold for a record-breaking €9,792,500 (£8.7m, or £10.4m with VAT) at RM Sotheby's tenth annual sale at the Louvre, Paris. The buyer remains unnamed.
Bullish bidding meant the Bugatti sold for around double its pre-auction estimate of €4.2m–€5.5m. The Profilée now holds the record for the most expensive new vehicle ever bought at auction, breaking the mark set in 2017 when the 210th Ferrari LaFerrari Aperta sold for €8.3m.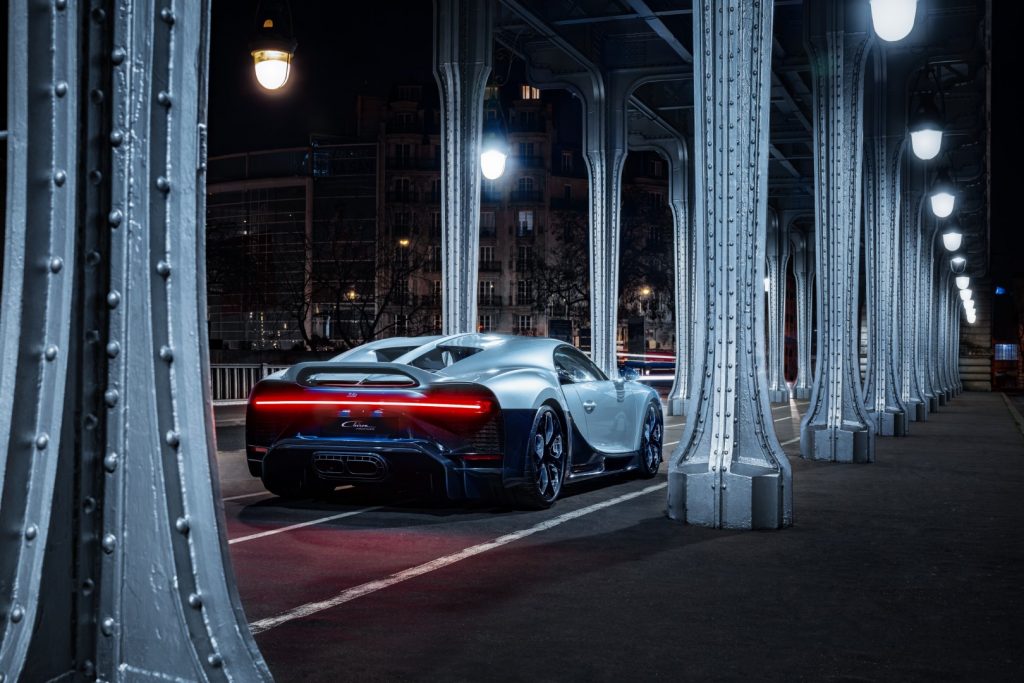 Bugatti originally planned for the Profilée to enter series production as a less radical version of the Chiron Pur Sport. However, all 500 Chirons quickly sold out before Bugatti could finish work on the Profilée. So, instead of cancelling the Profilée altogether, Bugatti opted to create just one example.
Bugatti president Christophe Piochon explained the story behind the Profilée project when the car was revealed in December 2022: "Taking customers' wishes to explore a less radical version of the Pur Sport seriously, we started with the design and development of the Chiron Profilée in autumn 2020.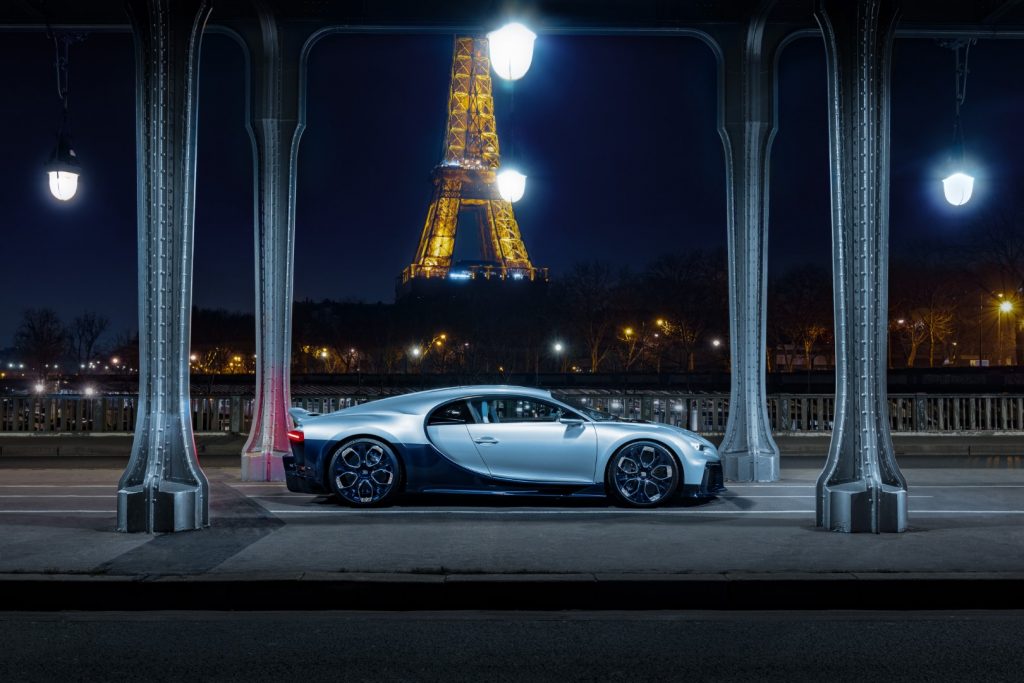 "By the time we saw the pre-series vehicle coming out of production, all slots limited to just 500 were assigned for. But we knew what we had created was too beautiful to be hidden away."
Touted as the last new Bugatti to be sold with the marque's legendary 8.0-litre W16, the Profilée is adorned with a range of bespoke features. These include a unique fixed tail, front grille, front splitter and air inlets. The exterior is finished with a one-of-a-kind shade of Argent Atlantique and bespoke wheels. The interior features a one-off woven leather finish on the door cards, dashboard and centre console, as well as the Profilée motif set in a black anodised frame inlay.