Words: Nathan Chadwick | Photos: M Vannetti & S Silvestrini
More than 50 cars graced the centre of Lugano, Switzerland, to take their place along the famous lake for the latest running of the Lugano Elegance on May 6, 2023.
The event drew an international panel of judges and entries, with the parade along the lake presented in Italian by Franco Ronchi and in English by Max Girardo. Best in Show (sponsored by Lonville Watches) went to a 1938 Bugatti 57 Gangloff, which also took home top prize in Class A, Travelling in Style – beating a Chapron-bodied Delahaye 135M and a 1929 Mercedes-Benz 710 SS in the process.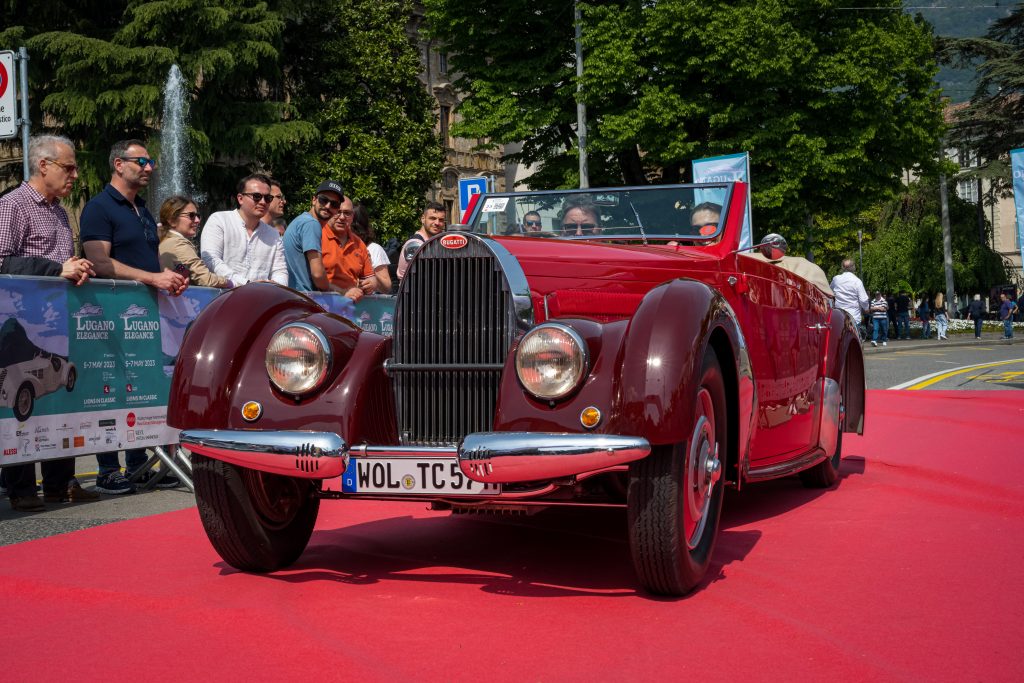 A 1960 Mercedes-Benz 300SL roadster took victory in the class dedicated to the model and its gullwinged brethren, while a 1949 Alfa Romeo 6C 2500 Villa d'Este took home victory in the Quadrifoglio class, which celebrated 100 years of the Quadrifoglio badge and its association with Alfa Romeo – other contenders included a 1957 Giulietta SS Prototipo and a 1949 6C 2500 Cabriolet Turinga. In the Happy Birthday Porsche class, meanwhile, a 1957 Porsche Carrera Speedster beat a 1972 Porsche Carrera RS and a 1962 Porsche 356 SC to take victory.



In the Gran Turismo class, a 1966 Jaguar E-type 2+2 beat a 1961 Jaguar E-type Low Drag and a 1972 Aston Martin DBS to the title, while in the Cavallino Rampante section, a 1963 Ferrari 250GT Lusso left with top prize over a 1981 400i and a 1966 330GTC. Keeping to the Italian theme, the 1978 Lancia Sibilo Bertone beat a 1993 Lancia Delta HF integrale Evo and a 1954 Siata 1100TV Vignale to Made in Italy victory. The Travelling to Lugano title went to a Graber-bodied 1964 Alvis Cabriolet, which beat a 1947 Tatra T87 and a 1950 Riley RMC.





Best Documented Car went to a 1949 Alfa Romeo 6C 2500 Cabriolet Turinga, while the Migliore Alfa Romeo Conservata title went to a 1930 Alfa Romeo 1750 Series 4 James Young. More information on the concours can be found here.