WORDS: ELLIOTT HUGHES | PHOTOGRAPHY: BRITISH MOTOR MUSEUM
The British Motor Museum is hosting a pair of new temporary exhibitions dedicated to the Austin Seven and Triumph Daytona motorcycle. The former honours the Seven's 100th anniversary and its legacy as one of the most impactful vehicles ever created, while the latter is the first motorcycle-focused display in the museum's history.
Small Car, Big History: 100 years of the Austin Seven opened on July 22, 2022, and is scheduled to run until summer 2023. The display takes visitors through the story of the humble Seven, from its launch in 1922 and subsequent 16-year production run, to its enduring significance in the present day.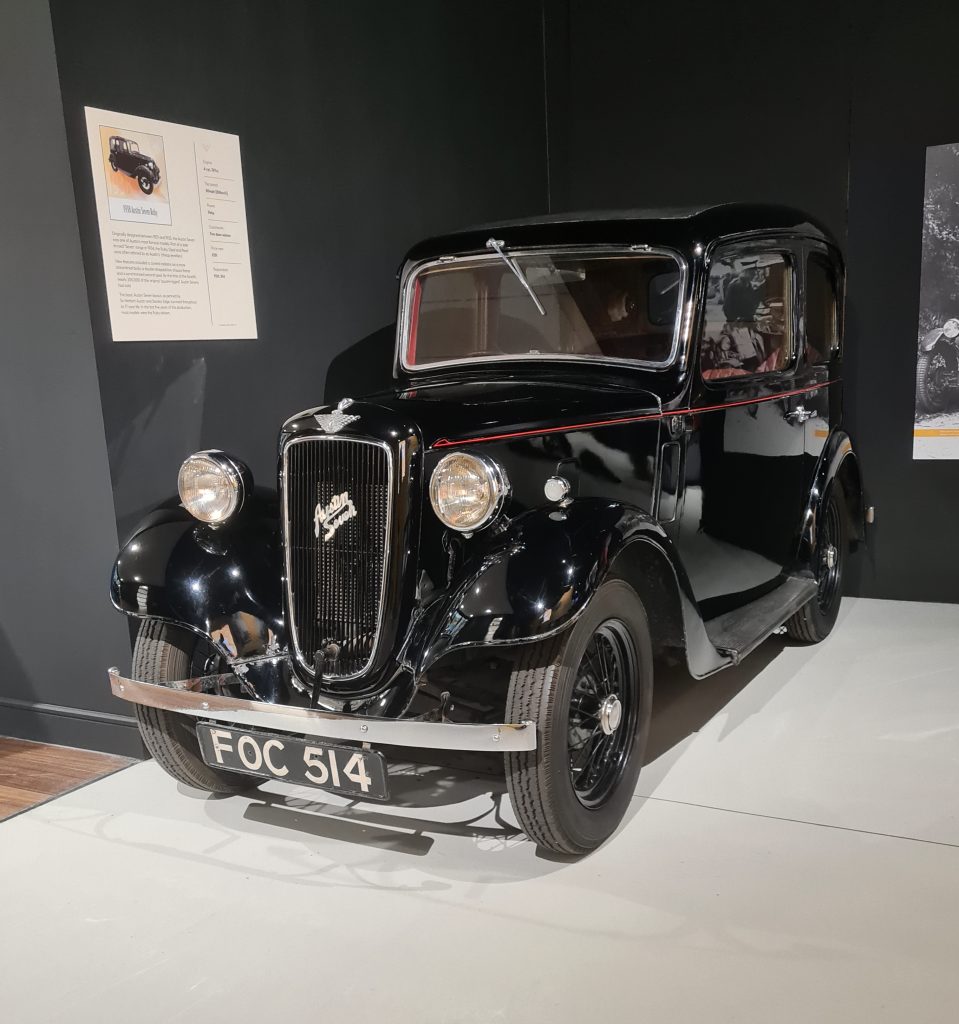 Visitors will explore how the Seven remoulded the lives of its thousands of owners with a fascinating selection of archive material, interactives, oral histories and automobilia to complement the display of seven eclectic examples of the versatile little Austin.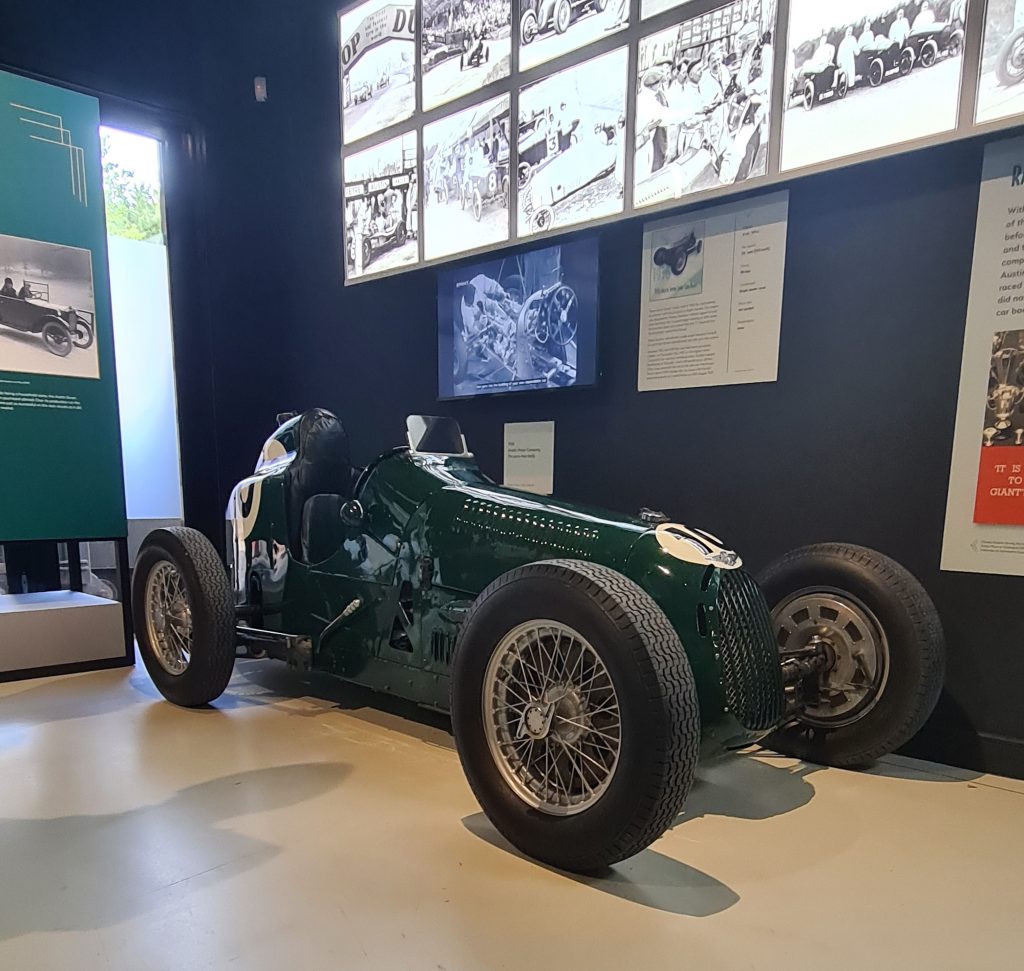 Among the seven cars displayed is one of only two surviving Austin Seven twin-cam racers, alongside an example built on licence by BMW. As was the case with BMW, the Seven was integral to the genesis of several of today's renowned marques, including Nissan, Jaguar, McLaren, Lotus and Holden.
Bookmarking the Seven's production run in the exhibition are the inclusion of an early 1923 Austin Seven Chummy Tourer and a 1938 Austin Seven Ruby.
"Over the course of the exhibition, we are hoping to collect and share even more stories, pictures and memorabilia to reveal just how personal and important the car continues to be ten decades on," said British Motor Museum curator Cat Boxall. "Alongside the physical exhibition, we will also launch an online oral history collection of these anecdotes and memories."


Dovetailing the launch of Small Car, Big History is The Legendary Daytona Motorcycle. This exhibition – which also runs to the summer of next year – tells the story of how the Triumph Daytona became one of the most successful British motorcycles ever made.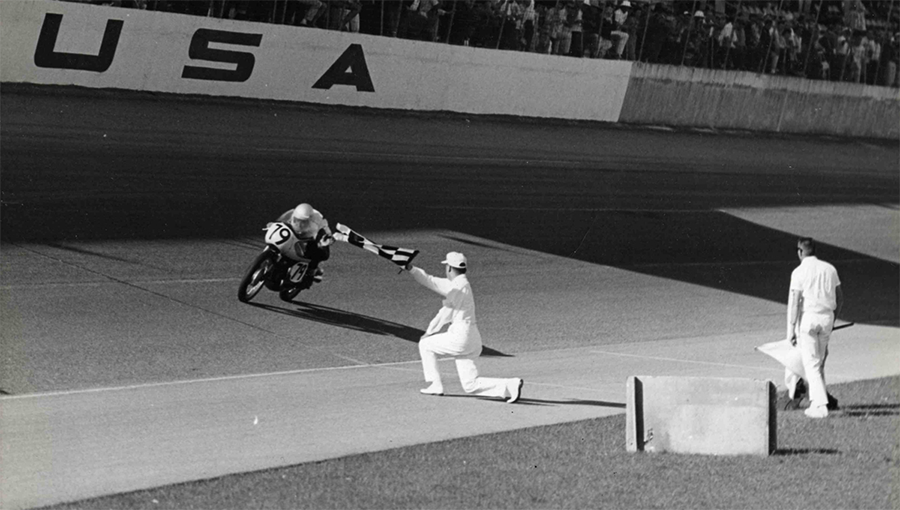 The tale begins with Buddy Elmore's legendary victory from 46th on the grid at the 1966 Daytona 200 – a gruelling 200-mile race that has been held at Daytona Speedway in North America for the past 80 years.
Buddy Elmore's winning motorcycle is one of the 16 bikes curated for display, each representing a different chapter of the model's history and evolution to present day.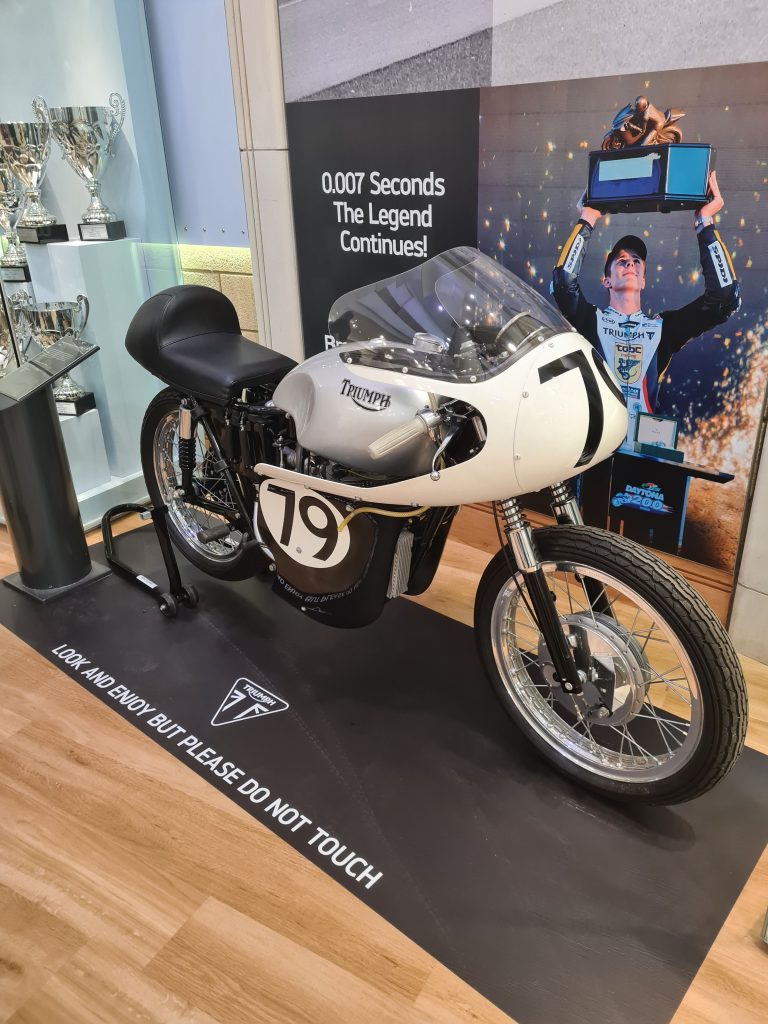 "We are very proud to be working together for the first time with the British Motor Museum to showcase the iconic Daytona story, from the very start with the very first Daytona motorcycle that took Buddy Elmore to victory in the 1966 Daytona 200, all the way through to the Daytona Moto2 765 Limited Edition," said Triumph Motorcycles head of customer experience Simon Thrussell. "This promises to be a wonderful exhibit of stunning motorcycles for visitors to see and enjoy, made possible thanks to the Dick Shepherd Collection."
For more information and tickets to the British Motor Museum, click here.