WORDS: Simon de Burton | PHOTOGRAPHY: BRABUS
Brabus is the tuning house for anyone looking for a hot Mercedes-Benz that's not so obvious as one that's been given the AMG treatment. And although well known to enthusiasts, it's less of a household name than its AMG counterpart – much as Alpina-tuned BMWs sit under the radar compared with those from the M division.
But now there's far more chance of catching sight of a Brabus nameplate, because it has extended its reach to include classic restorations, boats, motorcycles – and even watches.
The firm was founded in 1977 by 22-year-old Bodo Buschmann after he failed to find anyone sufficiently skilled to tune and customise cars to his own, exceptionally high standards.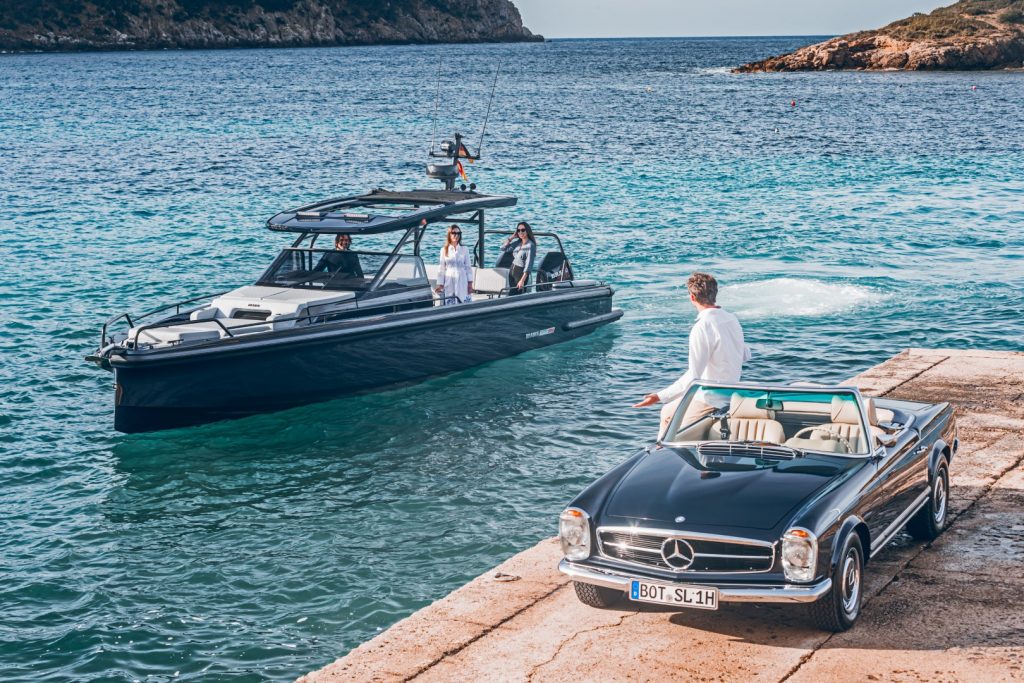 In accordance with a German law that requires businesses to be established by at least two people, Buschmann set up the company with his friend Klaus Brackmann, creating 'Brabus' from the first three letters of each family name.
But once the admininstrative requirements were satisfied,  Brackmann bowed out and sold his half to Buschmann for the equivalent of €100 (something his offspring must prefer to forget…).
Brabus grew to be so successful that it soon received the official backing of Mercedes-Benz, and it has since applied its tuning genius to virtually every car in the marque's range as well as those from the Smart subsidiary.
Buschmann died in 2018 at the young age of 63, but not before he had set about applying Brabus customising methods to an 11.3-metre Axopar boat he had bought for his own use two years earlier.
He had it tweaked by his engineers, who changed the dashboard, seats and upholstery, painted the hull and fitted a pair of extra-powerful Mercury engines.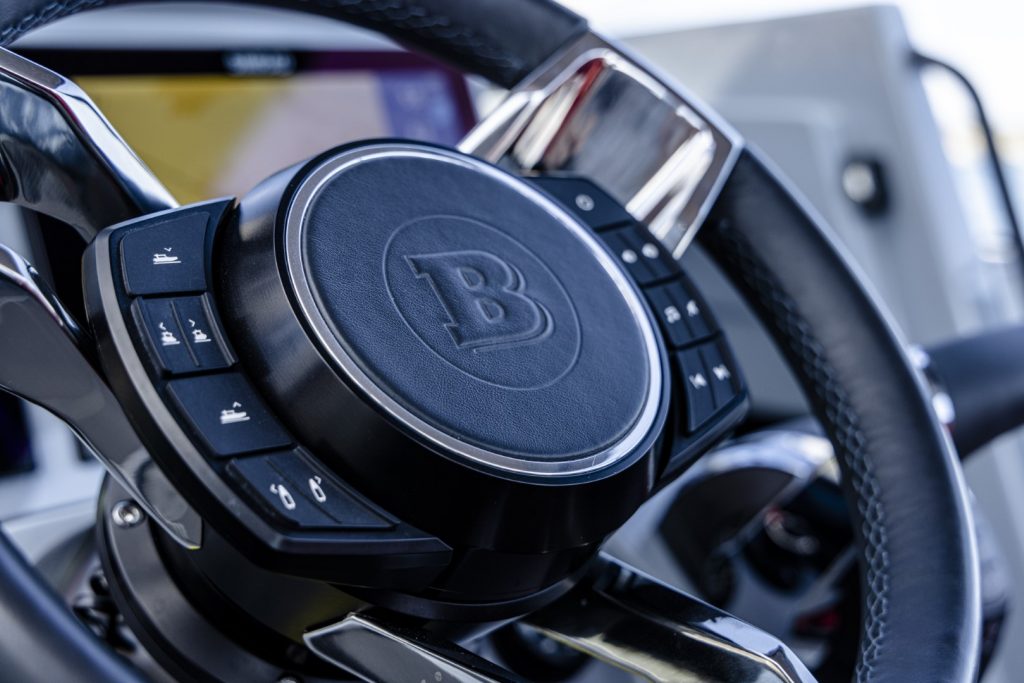 The project led to Buschmann's son Constantin (who now runs the company) entering into a joint venture with Axopar. This started in 2019 with the first production model, called the Shadow 500 Black Ops – a stealthy, nine-metre boat capable of upwards of 50 knots and costing more than €220,000.
And at last month's Palma International Boat Show Brabus pulled the wraps off two new Axopar-based models: the Shadow 900 Deep Blue limited edition (an insane nine-metre craft with a brace of Mercury V8s producing 900bhp and giving the boat a top speed of 60 knots) and the smaller 300 (300bhp and 50 knots).
Brabus also chose the show to unveil its new high-performance motorcycle, the  KTM-based 1300R that produces 180bhp from its V-twin engine and weighs just 190kg. It sits on special Brabus wheels, has a bespoke exhaust system and positively drips with carbonfibre.
Two launch versions were available – Magma Red and Signature Black – each in an edition of 77 machines which, despite the €40,000 price tag, sold out within hours (although regular versions will follow).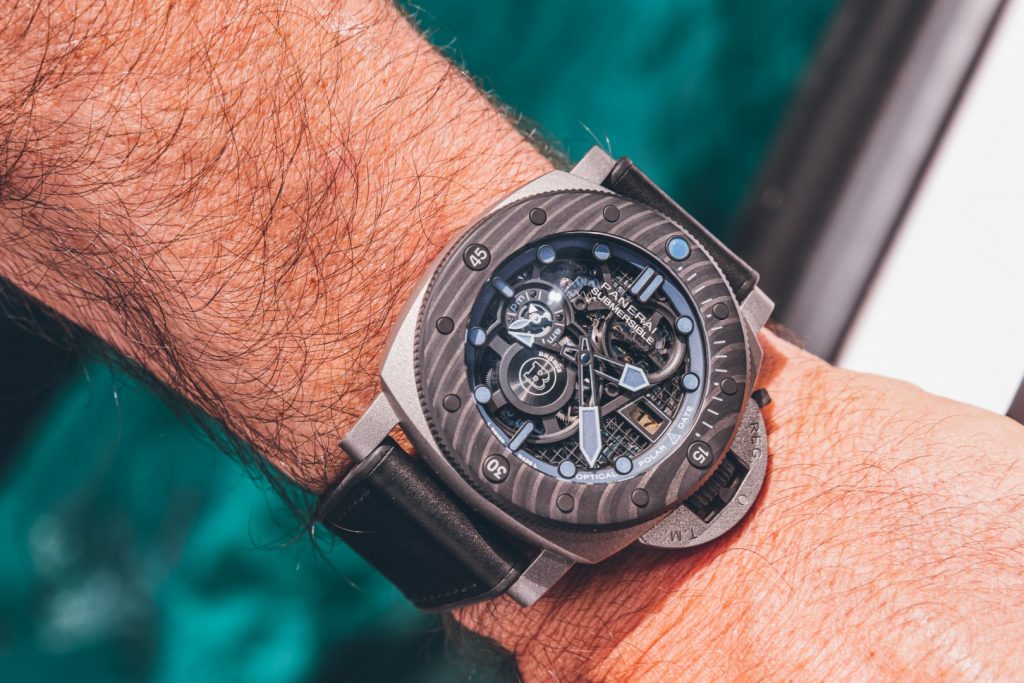 The Palma show also saw the launch of a new €47,000 Panerai Submersible wrist watch designed to complement the Deep Blue boat.
The 47mm Submersible S Brabus Blue Shadow dive watch has a 3D-printed titanium case, a bezel and crown locking lever made from Carbotech, a patented 'polarized' date system and a skeletonised dial. On sale in October, just 200 will be made.
And if you want to add a classic to your Brabus toy cupboard, don't forget about the firm's Six Star restoration arm. I drove into the Palma hills in a 280SL Pagoda that had been rebuilt from the ground up, and it really was 'better than new'.
Although at €329,000, it's not far off the cost of the new 900 XLP Rocket, a 900bhp version of the Mercedes-AMG G63 that can hit 0-60mph from standstill in 3.7 seconds and tops out at 175mph. Which isn't bad for an off-roader…..