WORDS: JEREMY TAYLOR | PHOTOGRAPHY: BRIGHTLIGHT MEDIA
The Battista is the work of Automobili Pininfarina, linked to the coachbuilder so famous for designing countless Ferraris and a catalogue of classics from the Alfa Romeo Spider to the Lancia Flavia Coupé and Bentley Azure.
Now, after a buy-out by Indian multinational Mahindra and a well publicised split with Ferrari in 2017, Pininfarina's first own-brand car is an all-electric hyper GT that may represent the future of high-performance motoring – minus pistons and the other oily bits. If or when the combustion engine becomes history, the Battista will be remembered as a ground-breaker, one that could simply outpace anything else on the road.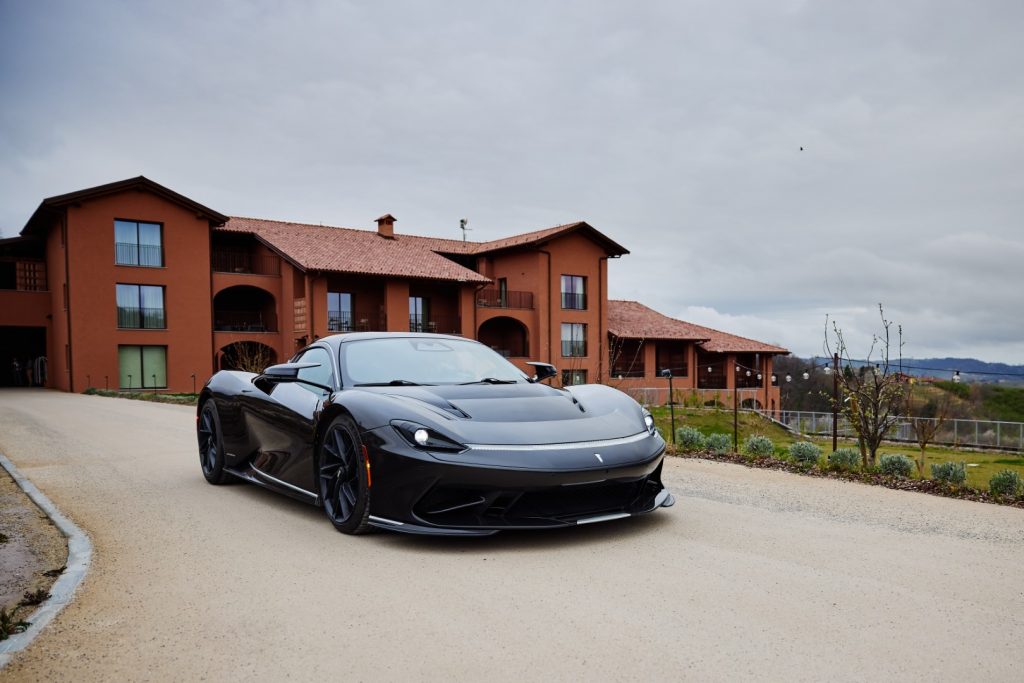 Just 150 examples will be handcrafted in Turin, guaranteeing instant collectability. Each is loaded with a T-shaped battery pack and motors producing an astonishing 1874bhp, or the equivalent of more than a dozen Honda Civics.
It has the statistics to blow every other Top Trumps card off the table – 0-62mph in 1.9 seconds, 0-124mph in less than six (faster than an F1 car) and 0-184mph in 12 seconds, which according to Pininfarina is quicker than an F16 fighter jet.
The Battista is also very easy on the eye – just what you would expect from a company with an unrivalled design heritage. Company chairman Paolo Pininfarina explained: "It perfectly balances the technological innovations of today with a nod to our elegant past. It is pure emotion – with heritage at its core."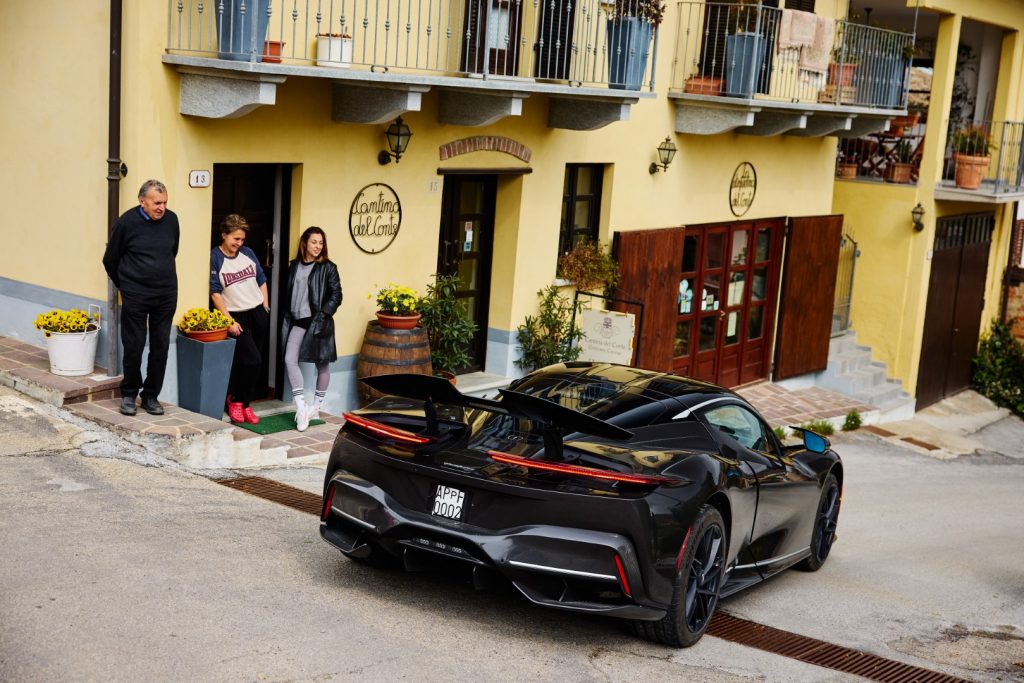 Hurtling into a bend in the Piedmont hills, it's an understatement to say the Battista performs like the most powerful car I've ever driven. But unlike an F1 machine, the breathtaking experience is made all the more remarkable for what's missing – noise.
Instead of a snorting V8, engineers have created Suono Puro – or pure sound. The dreamy frequency is set at a calming 54Hz, fine-tuned from 2000 hours of well-being compositions, then pumped out through speakers.
Cringeworthy? Maybe – but there's a lot more to keep drivers occupied in this car.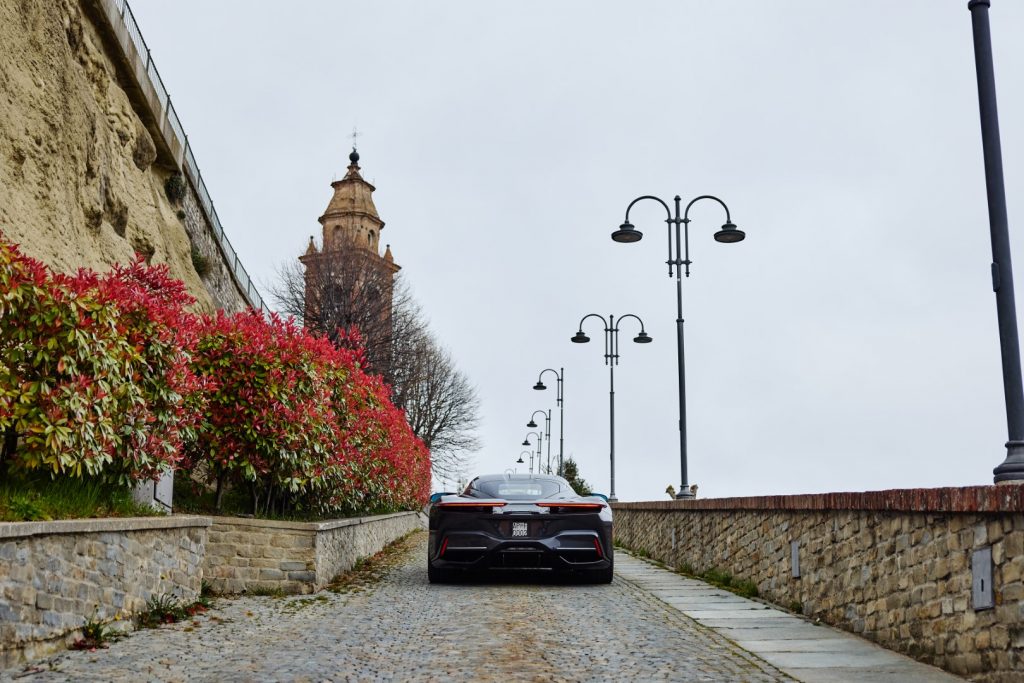 That giant 'intelligent' rear spoiler isn't just for show. It deploys automatically at high speeds and can generate up to 500kg of downforce, which Pininfarina says is more than the weight of a fully grown polar bear (an enduring image if ever there was one).
Obviously, the Battista is blisteringly fast. That massive shove of bhp pushes passengers back into the seats, yet it dares drivers to further up the power through the sportier drive modes. Even over rough road surfaces, there's no lack of grip.
And despite the battery weight, with all-wheel drive and an immensely rigid carbonfibre chassis, the Battista feels perfectly balanced. Floor it, and I promise you there is no chance of glancing down to check out the crazy antics of the speedometer.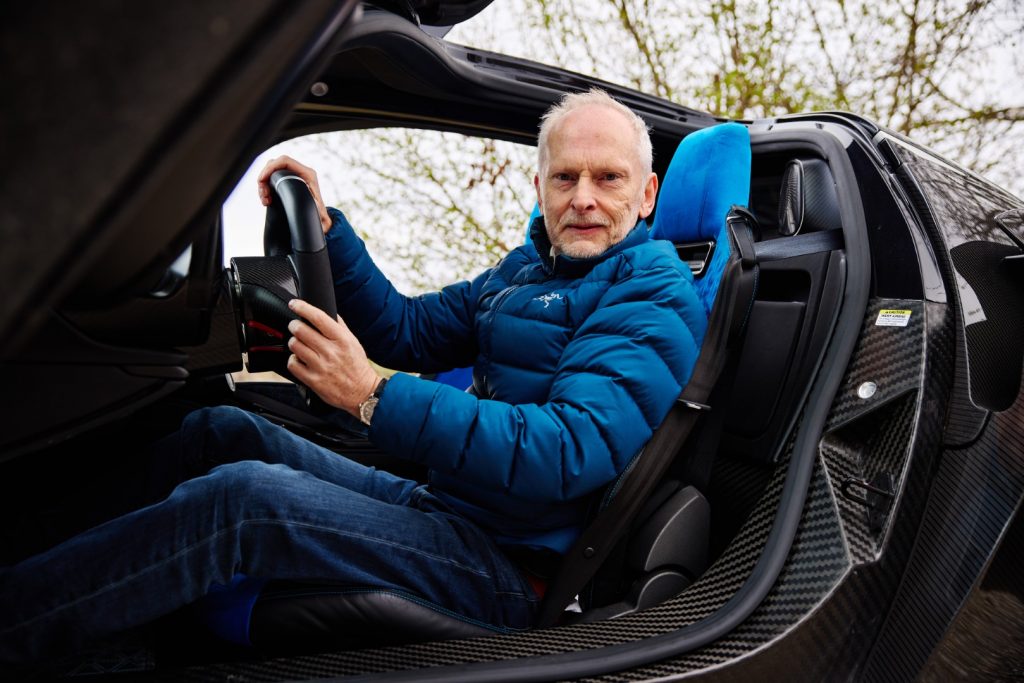 Cocooned inside a silent carbonfibre passenger shell, travelling at silly speeds, is an eerie experience. While I'd miss the thrill of playing with a throttle pedal and flicking through gears, this feels very special indeed. The sound of silence may not be to every enthusiast's taste, but boy is this car quick.
The first model to bear the Pininfarina badge is a tribute to the late Battista Pininfarina, who founded the design business in 1930. And there are more motors to come – this is just the halo car for the brand.
Paolo Pininfarina added: "My grandfather always had the vision that one day there would be a stand-alone range of Pininfarina-branded cars. The Battista is a glorious way to link our past with the future of motoring."
For now, though, the Battista's mind-boggling performance is more than enough to grab the headlines.