WORDS: ELLIOTT HUGHES | PHOTOS: BIZZARRINI
The Bizzarrini Giotto has been fully unveiled as a carbonfibre-bodied V12 hypercar, with first customer deliveries forecast for 2026.
Named after the marque's founder, Giotto Bizzarrini, the stunning machine was designed by father-and-son duo Giorgetto and Fabrizio Giugiaro at GFG Style in Turin, Italy. Giorgetto's involvement in the project renews a 60-year relationship with Bizzarrini, which began when he co-designed the 5300GT.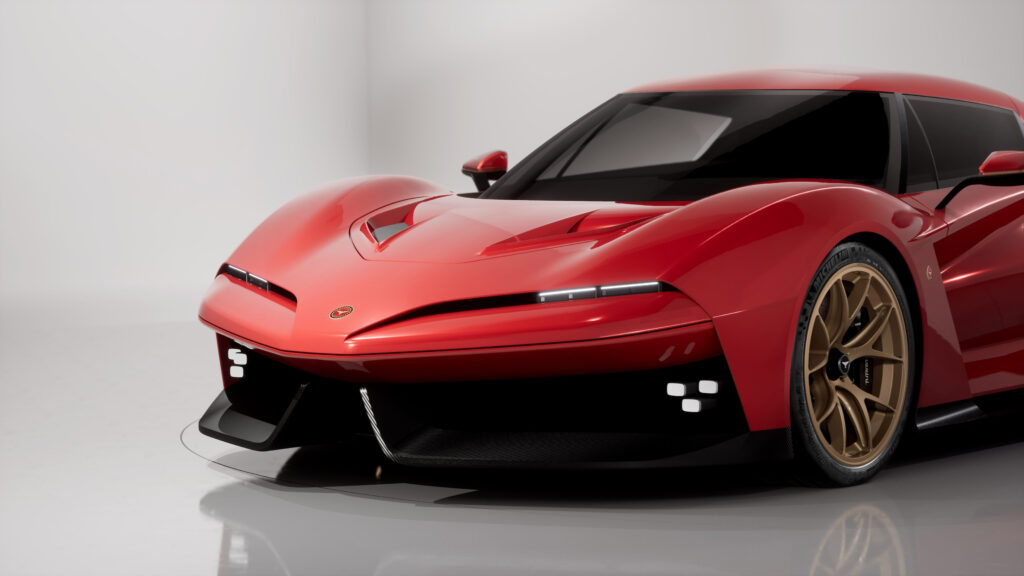 Consequently, the Giotto's design is an intriguing blend of past and present, and features several 5300GT design cues such as its dual bonnet vents, triangular B-pillars and rear wrapped windscreen. Modern touches include distinctive 'squinting' LED headlights and a dihedral front splitter that complements an integrated fixed rear wing.
A major departure from the 5300GT lies in the car's rear-mid-engined chassis layout. The engine is also very different to the original model's; rather than a Chevrolet V8, the Giotto brandishes a bespoke, naturally aspirated 6.6-litre V12 developed in partnership with Cosworth.
The 6626cc displacement references Giotto Bizzarrini's birthday on June 6, 1926, while the arrangement and number of pistons are a nod to his role in engineering Lamborghini's long-serving V12. Bizzarrini confirms that its new motor conforms to the latest emissions regulations while also being designed for engagement and driveability.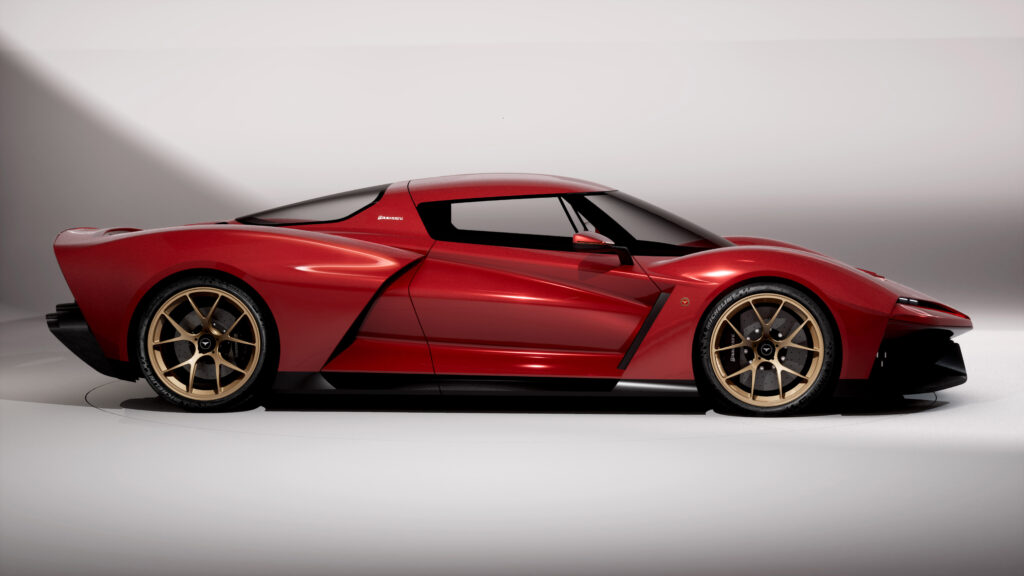 "We have a clear vision for the Giotto, driven not by lap times or acceleration records but by the emotional engagement of both the driver and the passenger," explained Bizzarrini CTO Chris Porritt.
His statement perhaps explains why Bizzarrini has yet to publicly reveal official performance figures. Even so, the Giotto will undoubtedly be a very fast car thanks to its lightweight carbonfibre construction and modern powertrain. Transmission options also remain unconfirmed at the time of writing.
With deliveries of the 5300 GT Corsa Revival currently ongoing, Ian Fenton will hand the reins as Bizzarrini CEO to Julian Jenkins on November 1, 2023. Jenkins will be supported by Dr Ulrich Bez, who previously occupied senior engineering roles at BMW and Porsche before becoming CEO at Aston Martin.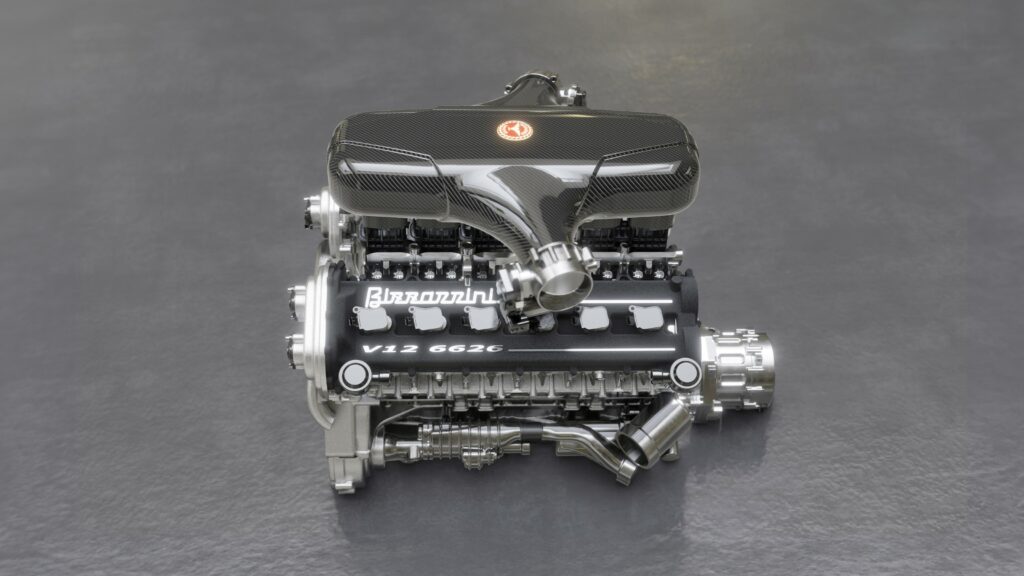 Bizzarrini Giotto road testing will commence in early 2024. More to follow…