Words: Nathan Chadwick | Photos: Helen Wakerley
As each week passes, there appear to be more restomods taking familiar shapes and imbuing them with more power, more colours and, well, simply 'more'.
Oshe Automotive is one of the latest UK-based brands to emerge, although David Lane, the man behind the name, has been putting together bespoke builds under the Oshe banner for some time. However, the first 'series' Oshe Automotive creation is nearing completion – a modern yet historically respectful take on the Land Rover Defender, an approach he believes makes the firm stand out from other restomod specialists. We sat down with David to find out more about the project, what makes his Defender different to those on the market – and what he has planned for his take on the Porsche G-Series.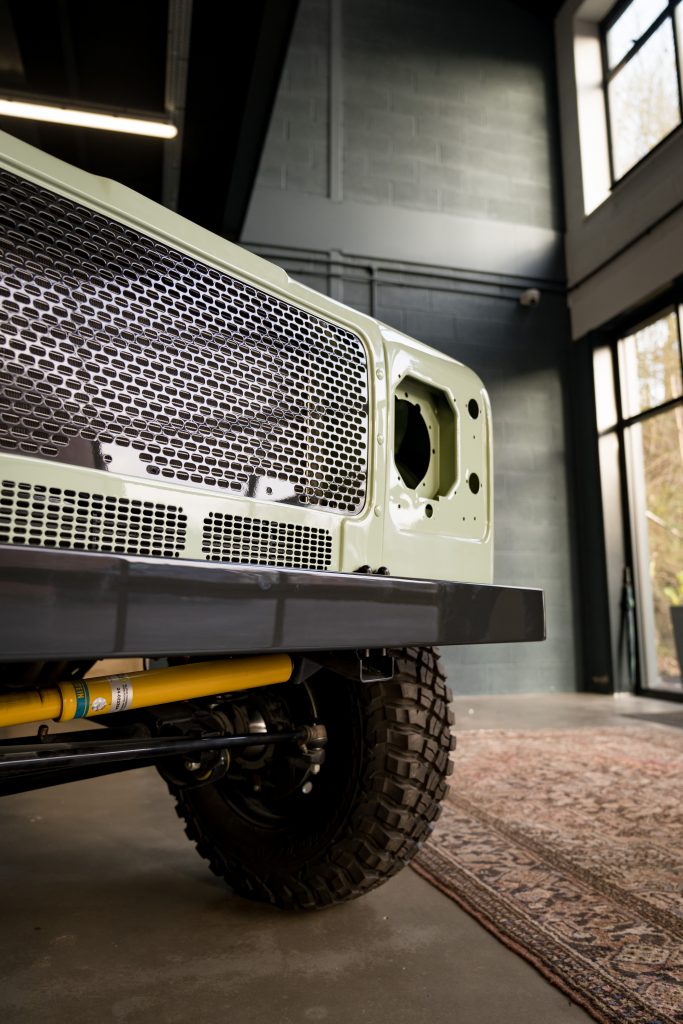 There are several takes out there on the Land Rover Defender recipe – some rough and rugged, some ultra-luxury, some ultra-powerful – but David's focus for the car is somewhat different. "The idea is to build a model that is capable, drives nicely and is distinctive in design – but I'm not looking for big and flash, stuck with crystals. I'm looking for something clean," he says.
That's underlined by the approach he's taking with the Defender project – rather than proclaim enormous horsepower figures, he sees the car as an imagination of how the Series III or Defender could have been developed in a similar way to Mercedes-Benz's G-Wagen. "It has to work properly, with the absence of the unnecessary – I'm trying to keep the lines nice, clean, smooth and sleek, getting rid of all the rivets and the various dimples that would normally be on one of these cars," he says. "Having grown up with Land Rovers, I wanted the whole vibe and style to hark back to Series Land Rovers."
David hails from South Africa, and his family owns a game reserve on the Limpopo River; he grew up there, and Series Land Rovers, Willys Jeeps and Toyota Landcruisers were a big part of life, particularly rebuilding them. "It is safe to say that keeping them in good order is a necessity," he laughs. "The last thing you want to do is break down; if the heat doesn't get you, the wildlife might."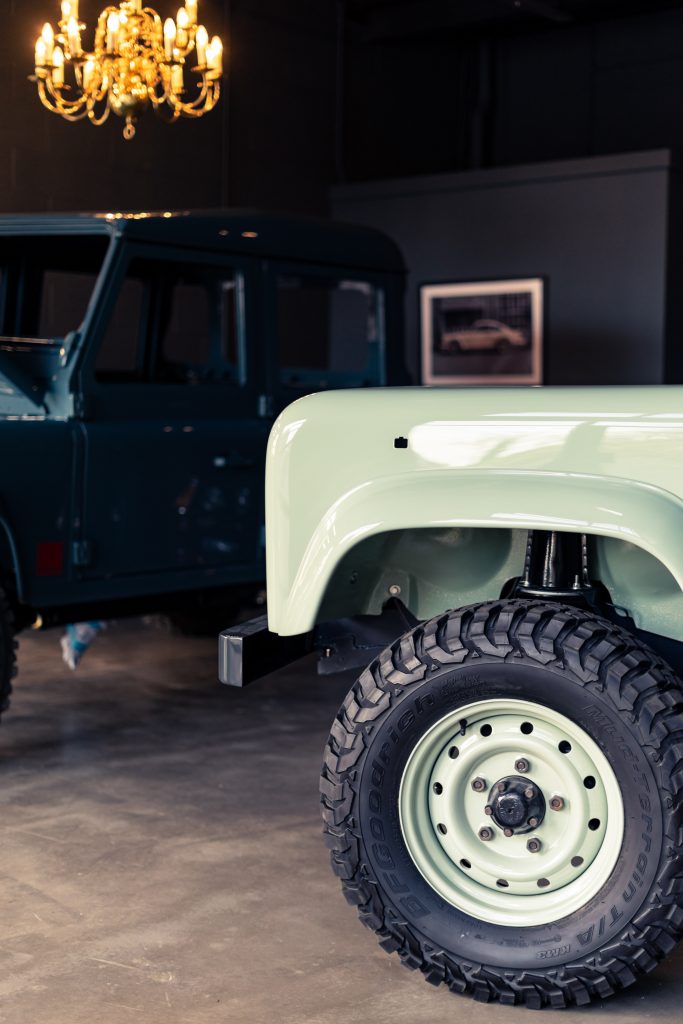 A 6.2-litre direct-injection GM LT1 engine lies under the bonnet, rather than the crate motor choice du jour of many restomod, because David believes it's better developed, better for the environment and performs and functions much more effectively. "We're not chasing numbers – it's not a racing car with 550bhp; if anything, it would suit the Oshe ethos more if it was less powerful than it is (450bhp)," he says. "It's may not be a 'numbers' car, but it needs to be a reliable and powerful enough engine to keep up with modern-day traffic, and maybe a bit more."
The engine is matched to an eight-speed GM 8L90 automatic gearbox, which took some time to pull together – Oshe is one of only a handful of independent companies to make the 'box work. "The biggest badass 'box they use," says David. It still retains the original Defender transfer box, but with beefed-up limited-slip differentials to contain the 660Nm of torque.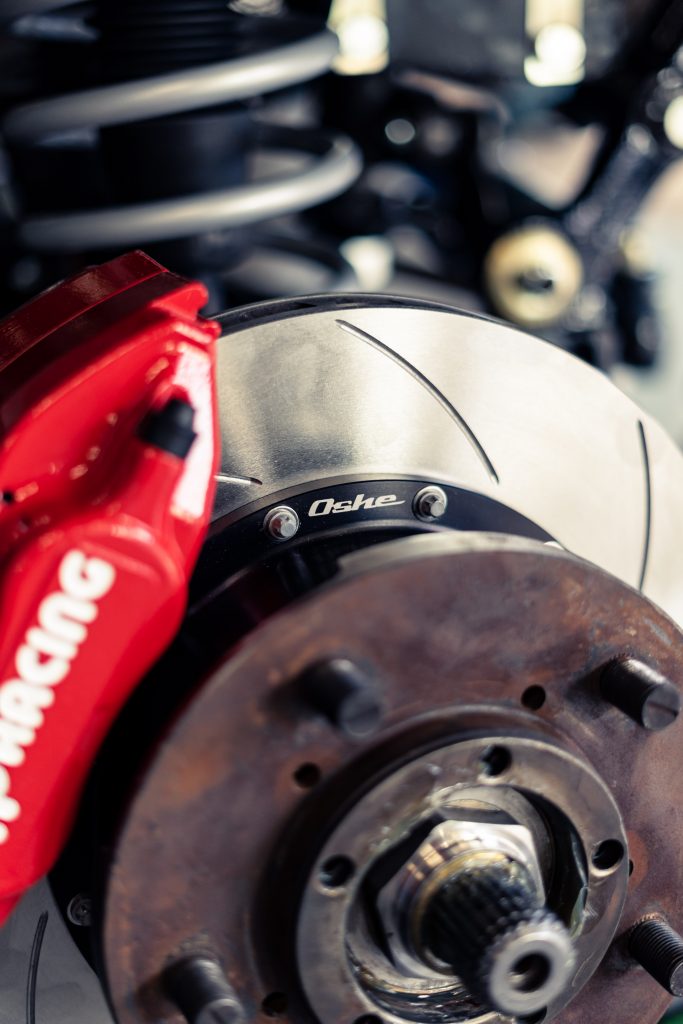 The Defender also has a bespoke wiring loom, AP Racing brakes and a custom interior that offers 50mm more elbow room on each door. "We've designed our own sidesteps that fold out, because otherwise the cabin is quite difficult to jump in and out of," he says. "We've also had our own wheels made out of steel, to keep the vintage look strong."
In addition, Oshe has developed a semi-active suspension set-up, which is mappable with five different settings, and has installed an electric handbrake to allow for greater interior comfort; the seats have also been dropped down in the name of comfort. "We've also slimmed the giant brake pedal, so there's more real estate for boots – the intention is to make it feel like a comfortable place to be, and nicely soundproofed."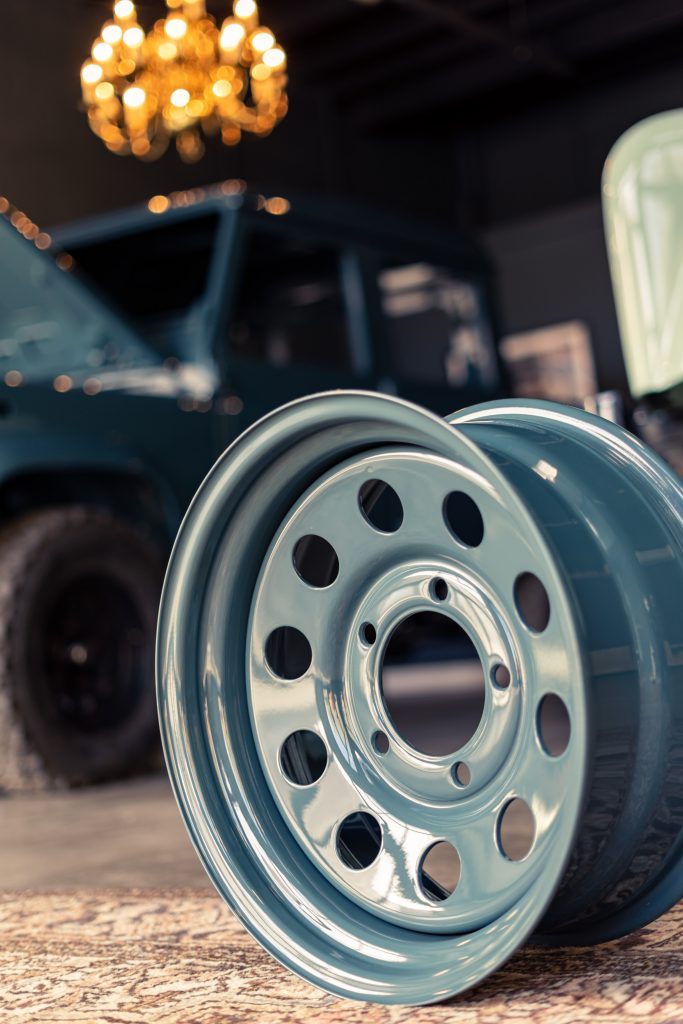 Oshe Automotive is busy building the first four cars, and the fifth is in the planning stage with a view to making three to four per year. David expects each build to last six to eight months. Although interior colours are customisable, David's a little more restrictive on the exterior. "If someone wanted one in acid Lamborghini yellow, we wouldn't do that – it would still need to fit the classic ethos; British Leyland Sandglow Yellow would be okay, though," he chuckles, adding that the drivetrain is limited in scope when it comes to customisation. Inside, you can also add fridges and customise the centre console configuration. In all, you can expect the car to cost from £215,000.
For US enthusiasts, David is examining several options if there is enough demand. "As long as the donor car is over 25 years old, and the chassis and engine are completely stock, we can export the car," he says. "We have a number of partners in the States who have approached us with a view to installing the engine and gearbox – so we could do all the restoration work in the UK, and supply the parts to a partner over there.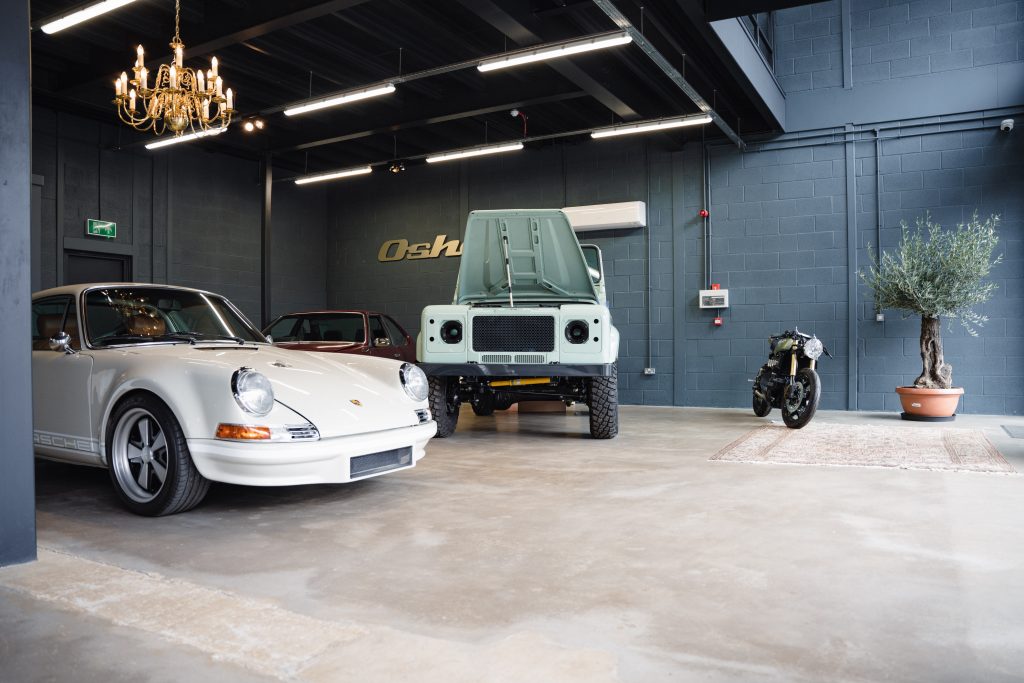 David's other great passion is the Porsche 911, which brings us to the Oshe 930 Touring. While the restomod world is stocked full of all sorts of takes on the 911 platform, David's chosen the G-Series model as the basis for his creation. "We're starting to appreciate the G-Series for what it is – and what makes us unique is that we're keeping it looking like a G-Series car," he says. The name is telling, too, because it goes to the ethos of the car. "Touring is synonymous with Porsche – a deeply race-tuned engine in a highly capable package, but more road inspired – and of course 930 is associated with wide-body Turbos," he says. "It's taking some modern technologies and putting them into a classic Porsche, but keeping the DNA solid, but with design and style cues that emphasise 'clean and fast'.
He says the car is set up for being a long-distance GT, rather than chasing numbers or ultimate track performance. "We're aiming for around 360bhp, 100 more than the 930 Turbo at launch," he explains. The engine itself is a charge-cooled turbocharged 3.2-litre unit, using expertise from former Cosworth staffers. "It'll perform like a modern turbo, so we won't get the turbo lag and widow-making characteristics of the 930 Turbo of old."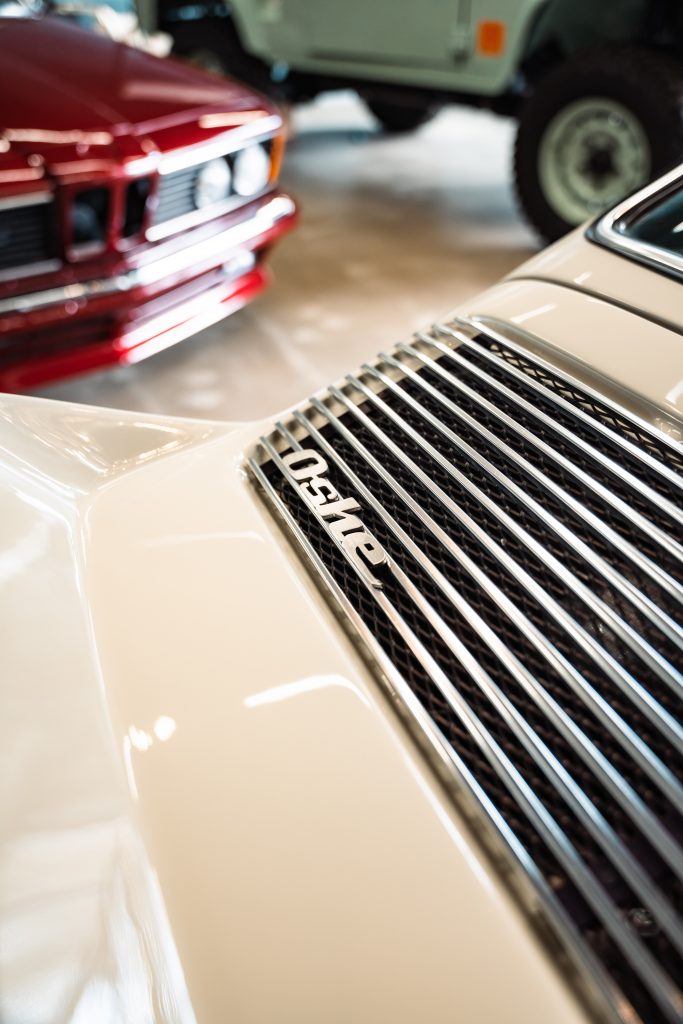 The car will have a mappable engine and G50 gearbox, and the torsion bar has been removed and replaced with a more modern coil-sprung set-up – "Something that hasn't been done before," David chuckles. The interior has been designed to be comfortable, while the aesthetic changes have been reined in. "I was inspired by the thought of what a 930 might look like if it was built these days," he says.
More details on the Porsche will be revealed further down the line; for now, David and Oshe are concentrating on building the Defenders, and you'll be able to get a closer look at the finished vehicle at the Royal Automobile Club in September 2023. For more on Oshe Automotive, click here.