WORDS: nathan chadwick | PHOTOGRAPHY: bentley motors
Bentley has announced its future EV plans, investing £2.5b into turning the Crewe works into a 'Dream Factory', with the first fully electric Bentley set to roll out of Cheshire in 2025.
Although the upcoming EV's bodies will be built at VW Group's plant in Hanover, Germany, the car is due to be designed, developed and assembled in the UK. It is said to propel Bentley into a new market; something that we haven't seen before from the marque.
It marks a strong acceleration of Bentley's Beyond100 strategy, launched in 2020. The marque aims to be an electric-only brand by 2030, and this investment will aim to make the company's entire operation, known as 'end-to-end', carbon neutral. This means its suppliers and dealers will join the firm in its sustainability goals. As part of this, the number of solar panels at Crewe will grow from 30,000 to 40,000.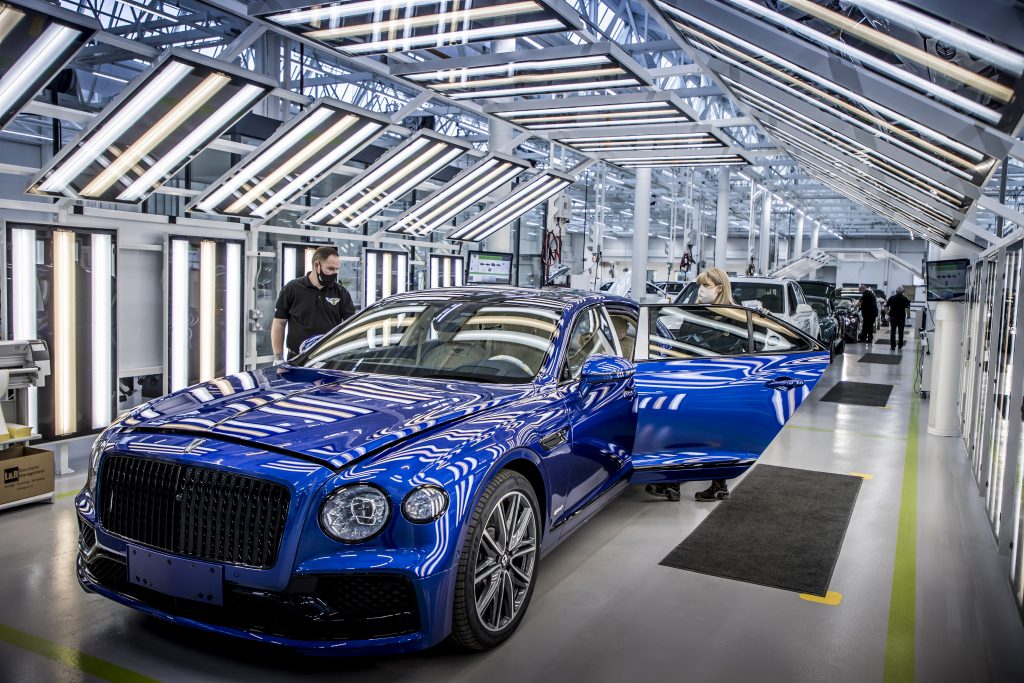 "A new generation of luxury car buyers are concerned about global warming, and are only buying brands authentically committed to sustainability," says Alain Favey, board member for sales and marketing. "The majority of our customers, when they project themselves to 2030, imagine driving an electric car."
Although being part of the Volkswagen Automotive Group means that the architecture will be shared with other brands, Bentley will have a bigger say in the model's development, rather than having to adapt to other companies' needs.
A sharp improvement in battery technology has accelerated the programme further; management admitted that only a year ago, the technology wasn't quite good enough to provide a Bentley-level experience. That's now changed, and the marque confirmed a range of 300 miles will be available. Even the charging experience is being refined and adapted to offer Bentley levels of luxury. "Speed and comfort of charging away from the house is probably the most important thing to our customers," Favey says. "We have time to work on that."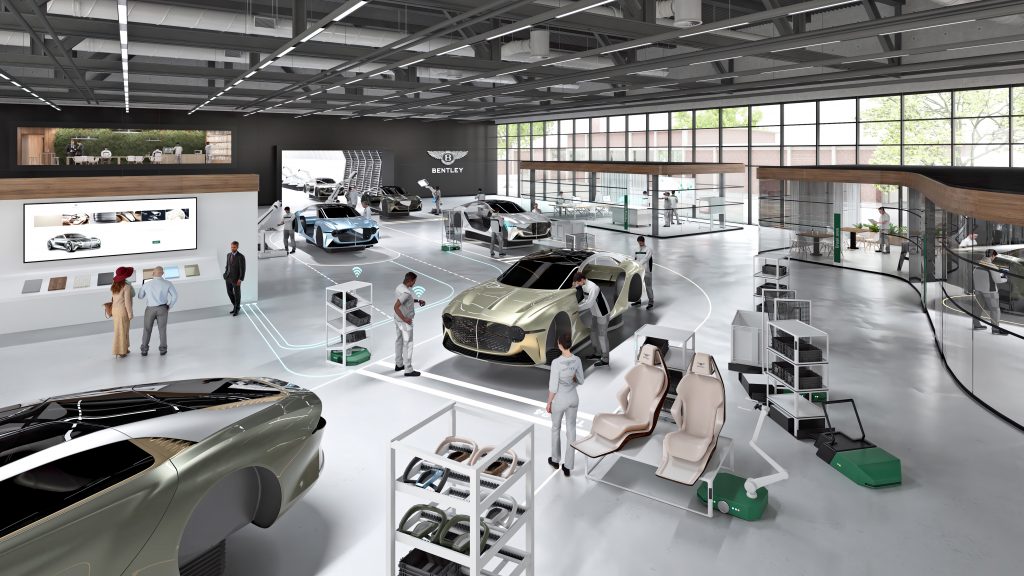 What's even more striking is that Bentley is doing this from its own coffers – it hasn't applied for UK Government funding. The company is cash-rich after a stellar year that has seen a 31 percent increase in sales year-on-year, spurred on by demand for its plug-in hybrid Bentayga. Despite the majority of the marque's sales coming from Asia, both Europe and the US had double-digit increases in interest. The forthcoming hybridised Flying Spur is believed to contribute to 20 percent of Bentley's sales being hybridised in 2022. The company is also set to launch five more hybrid versions of the Bentayga and Flying Spur, with V6 power, Autocar reports. A V8 hybrid using a similar set-up to the Porsche Panamera Turbos S Hybrid is planned as well.
This year will also see a further expansion of trim lines; Bentley already has the high-performance Speed model, and it's believed a more luxury-focused trim will be launched.
However, it is the electric Bentleys that are most tantalising. The firm says there will be five new models in five years, and with the Continental and Bentayga coming to the end of their development cycles, we wouldn't bet against these among the first to be electrified.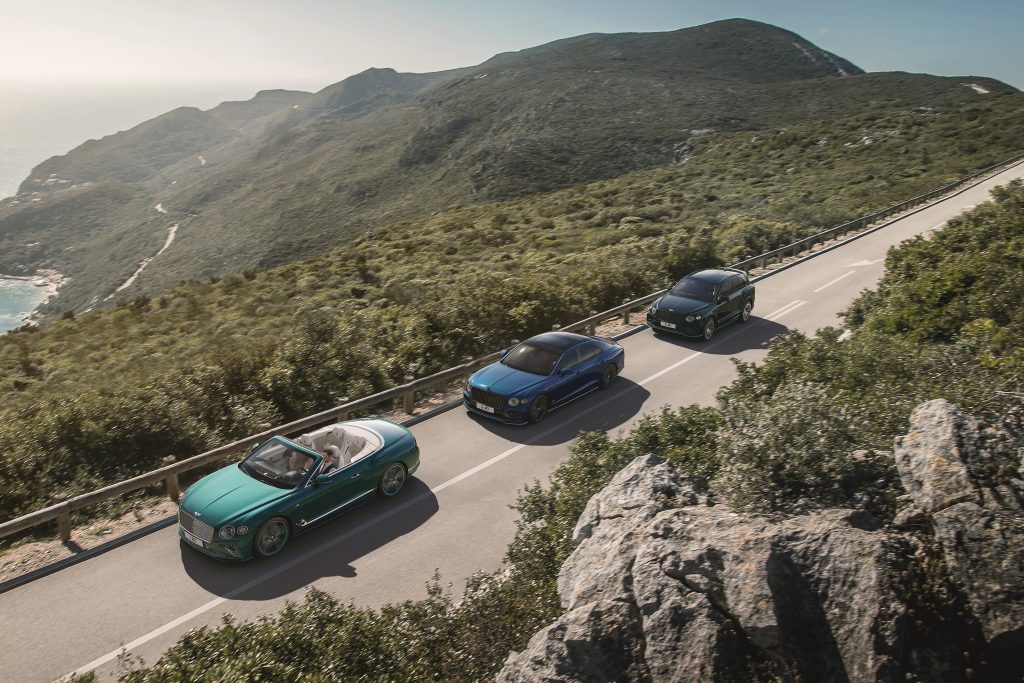 "This latest announcement regarding Bentley's Beyond100 plan confirms the initiation of a major transformative phase in the company's long and illustrious history," says Adrian Hallmark, chairman and CEO of Bentley Motors. "The world is changing, and we need to play our part in neutralising our environmental impact. That means delivering on our aim to be end-to-end carbon neutral by 2030, and reaffirming our role as the leader in sustainable luxury mobility."
But what about the classics? While much of the news has, quite understandably, focused on the prospect of five new EV Bentleys, tucked away in Wednesday's live video chat were a couple of tidbits that raised an eyebrow. Although Bentley didn't want to give too much away, it's possible we might see something special from Mulliner with regards to its bespoke or classic departments.
Bentley is also investigating using sustainable biofuel in its heritage collection – with more than 80 percent of Bentleys believed to be still on the road, there are plenty of older models that would benefit.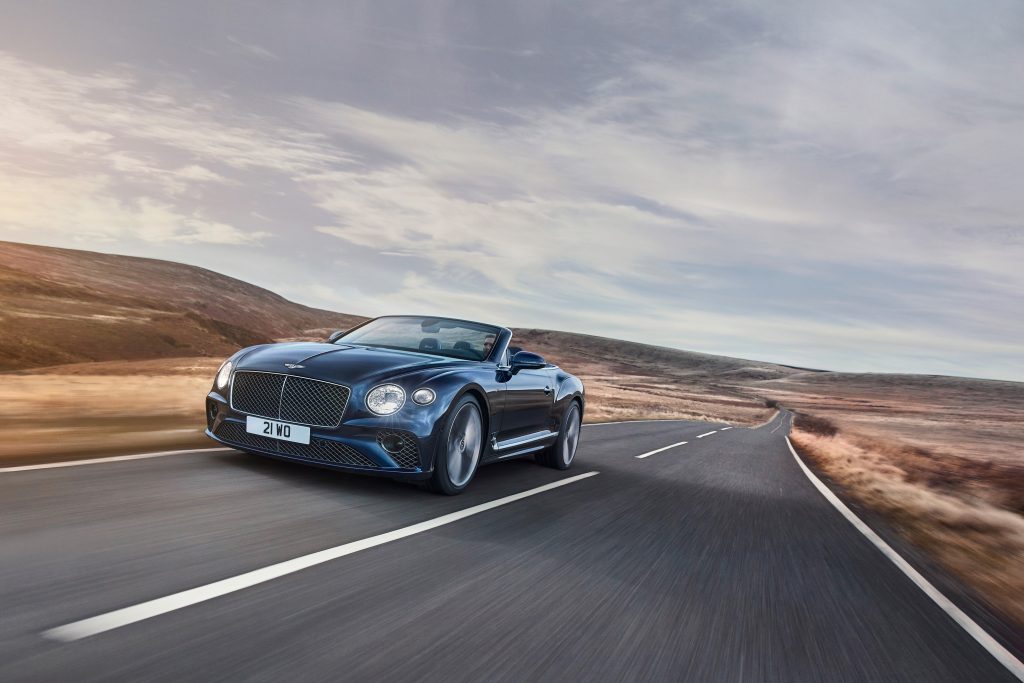 If you liked this, then why not subscribe to Magneto magazine today?