Words: Nathan Chadwick | Photos: Audrain Newport Concours
A 1930 Bentley Speed Six Sports Saloon took Best in Show at the Audrain Newport Concours d'Elegance – one of just two built in the Folkestone close-coupled saloon style by British coachbuilder Martin Walter.
The concours was the culmination of a tricky few days for the organisers, with several events in the run-up to the concours cancelled due to poor weather. Sunday's concours went ahead despite gusts reaching up to 30mph – however, the quality of the cars is what really blew people away.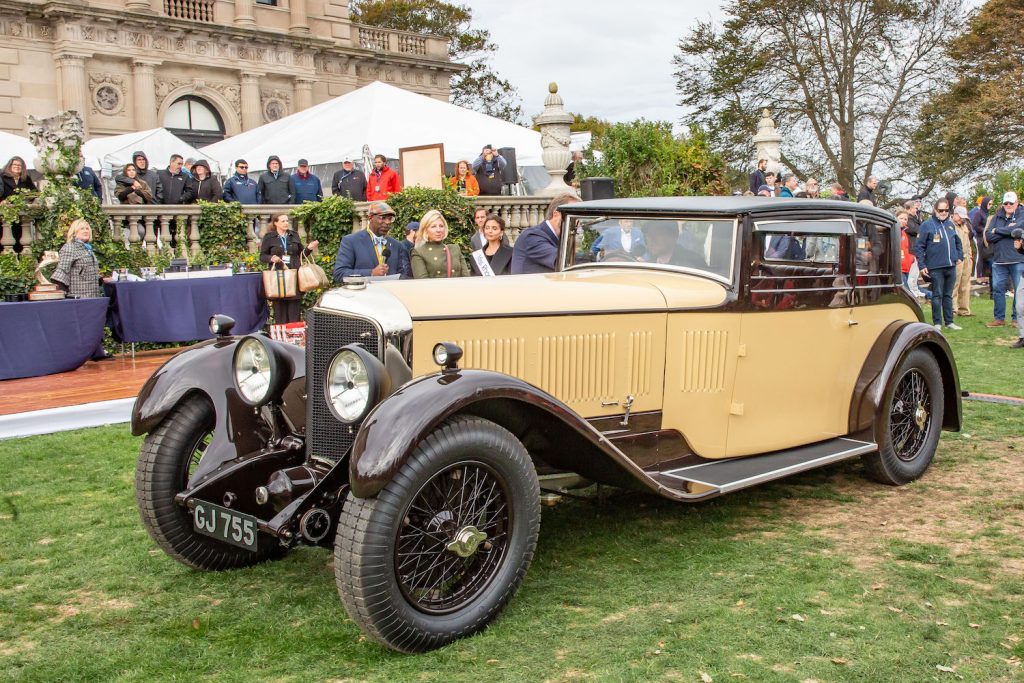 The winning Bentley was entered by William Medcalf of Vintage Bentley. It was supplied new to Viscount Mandeville, the 10th Duke of Manchester, and William's father bought the car in 1982. Since then it has travelled extensively across the US, Canada, New Zealand, Japan and Europe. The original body was returned to the chassis during a three-year restoration.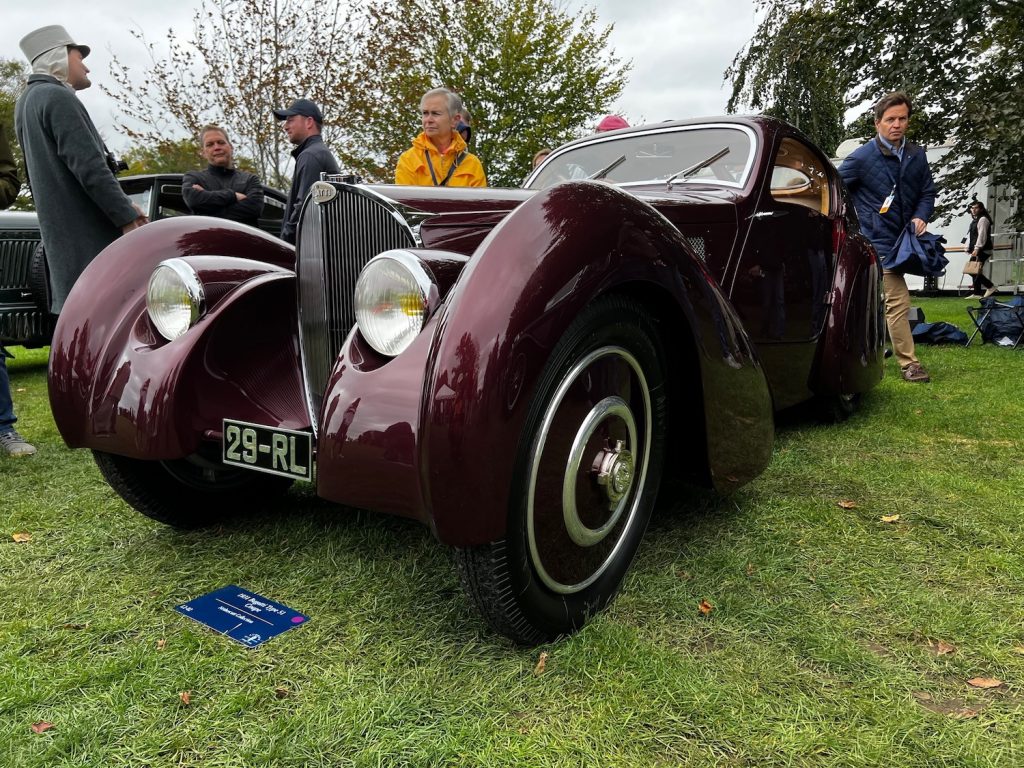 The Breakers mansion, the former home of the Vanderbilt family, played host to 180 cars from across the US and Europe, while 65 judges got to work. This year's concours held special classes for Aston Martin, Cadillac, Ferrari, Jaguar and the Rolls-Royce Silver Ghost. There were a host of special awards, which we've detailed below, and the People's Choice award went to the Nethercutt Collection's 1931 Bugatti Type 51 Dubos Coupé. For 2023, the concours will take place Sunday, October 1 as part of the Concours & Motor Week, which begins on September 28.
Audrain Newport Concours d'Elegance 2022 results
Best in Show: 1930 Bentley Speed Six Sports Saloon Folkestone (William Medcalf).
People's Choice: 1931 Bugatti Type 51 Dubos Coupe (Nethercutt Collection).






Special Awards
Most Elegant: 1968 Alfa Romeo 33 Stradale (Lawrence Auriana).
Hagerty Youth Judges' Award: 1912 Mercer 35C Raceabout (Heritage Museums and Gardens).
Timeless Luxury award: 1930 Duesenberg Model J Beverly Sedan (Stephen and Susan Babinsky).
Chairman's Award: 1930 Bentley Speed Six Gurney Nutting Coupé (Bruce McCaw).
Design Award: 1963 Chevrolet Corvette Rondine Coupe (Michael Schudroff).
Sporting Choice: 1953 Ferrari 250 MM Spyder (The Cultivated Collector).
Founder's Award: 1939 Alfa Romeo 8C 2900B Berlinetta by Touring (Brian and Kimberly Ross).














Class Awards
30 Under 30 American: 1968 Chevrolet Corvette convertible (Zachary Klopack).
30 Under 30 BMW: 1976 BMW 2002 (Bradley Trepanier).
30 Under 30 Foreign: 1974 Datsun 260Z (Colin Ivan).
American 1920 to 1932: 1932 Duesenberg Model J Dual Cowl Phaeton (Allen Shay and Kirsten Hansen).
American 1933 to 1940: 1938 Packard 1604 by Mayfair (The Marano Collection).
American Luxury 1945 to 1980: 1956 Lincoln Continental Mark II Coupe (John and Jim Keesee).
American Sports Cars 1945 to 1980: 1965 Ford Mustang convertible (Karen & Bruce Weiss).
Aston Martin: 1933 Aston Martin Le Mans Roadster (Mitch & Wendy Gross).
British Sports Cars 1945 to 1980: 1966 Ford GT40 MkI (Janus Associates).
Cadillac – Standard of the World: 1958 Cadillac Eldorado Brougham (John Boccardo & Derek Esplin).
Custom Cars pre-1975: 1938 Lincoln Zephyr (David Jolly).
Early Brass Era: 1908 Rochet-Schneider (Marilyn Schuster).
Elegance & Speed: 1967 Bizzarrini 5300 GT Strada (Doug Cohen).
European Luxury 1920 to 1935: 1930 Bentley Speed Six Saloon (William Medcaf/Vintage Bentley).
European Luxury 1935 to 1940: 1937 Bugatti Type 57S Sports Tourer (Rob Kauffman/RK Motors).
European Luxury 1945 to 1970: 1948 Delahaye 135 MS Cabriolet (Mark O'Neill).
European Sports 1920 to 1940: 1931 Bentley 4 ½ Litre Supercharged Vanden Plas Tourer (Peter Goodwin/Time to Drive Holdings, LLC).
European Sports 1945 to 1980: 1980 BMW M1 Coupé (Neal Heffron).
Ferrari: 1952 Ferrari 212 Inter Low Roof Coupé (Brad and & Buzz Calkins).
Jaguar: 1935 SS Cars Limited SS1 Airline Saloon (Jim & Lisa Hendrix).
Motorcycle: 1977 MV Agusta 750 S America (John Lawless).
Rolls-Royce Silver Ghost: 1912 Rolls-Royce Silver Ghost London to Edinburgh Tourer (Ann Brockinton Lee/The Robert M. Lee Collection).