WORDS: NATHAN CHADWICK | PHOTOGRAPHY: BENTLEY and mATT hOWELL
Bentley's Brett Boydell explained why Mulliner is expanding its scope beyond cars, and the importance of bespoke builds, on stage at the Concours on Savile Row, London.
"For years, our customers have wanted us to extend what they loved about their cars into other elements of their lives, whether that be their boats, planes or homes. We're really just responding to that demand," said Boydell, Bentley's head of design collaborations.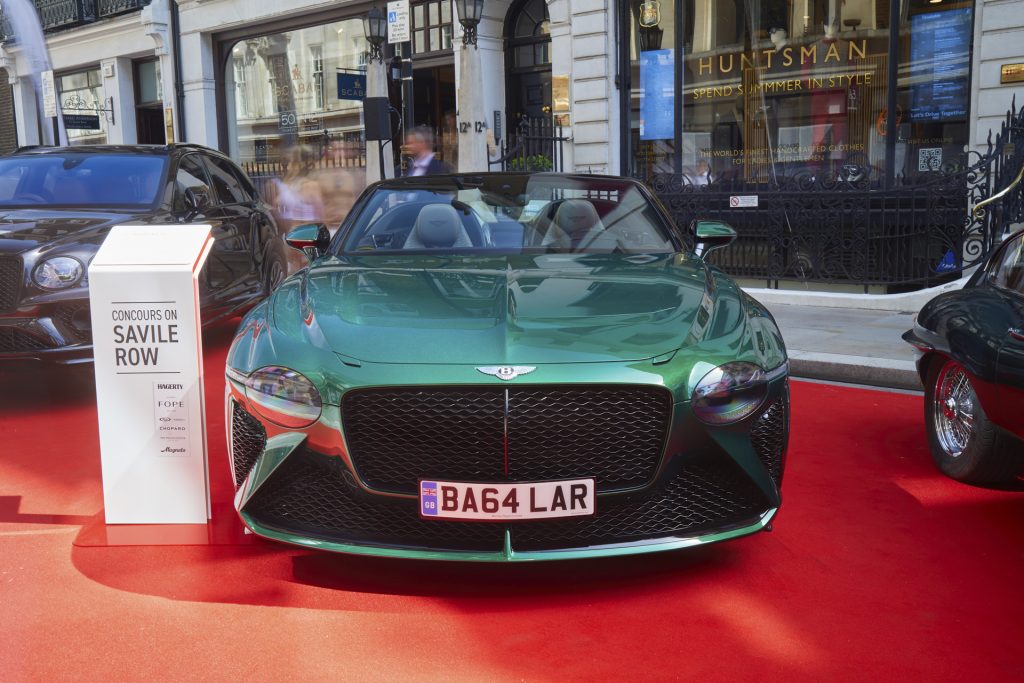 He headed up Bentley's interior design for 20 years, and is now focused on the Mulliner brand. Mulliner's scope takes in everything from coachbuilding to collections, and bespoke creations for customers who want to create their own statement, according to Brett. "That's the big focus, but I also oversee all the things happening outside the car, the collaborations and the partnerships," he said.
This move to a wide-ranging brief reflects the passion customers have for the brand. "There are customers who are on their fifth, sixth, seventh Bentley, and each time they want it to be a statement of their own personal taste, and the more they can tailor that, the more they can work hand-in-hand with our design team to visualise their dream car – that's what we're about," Brett explained.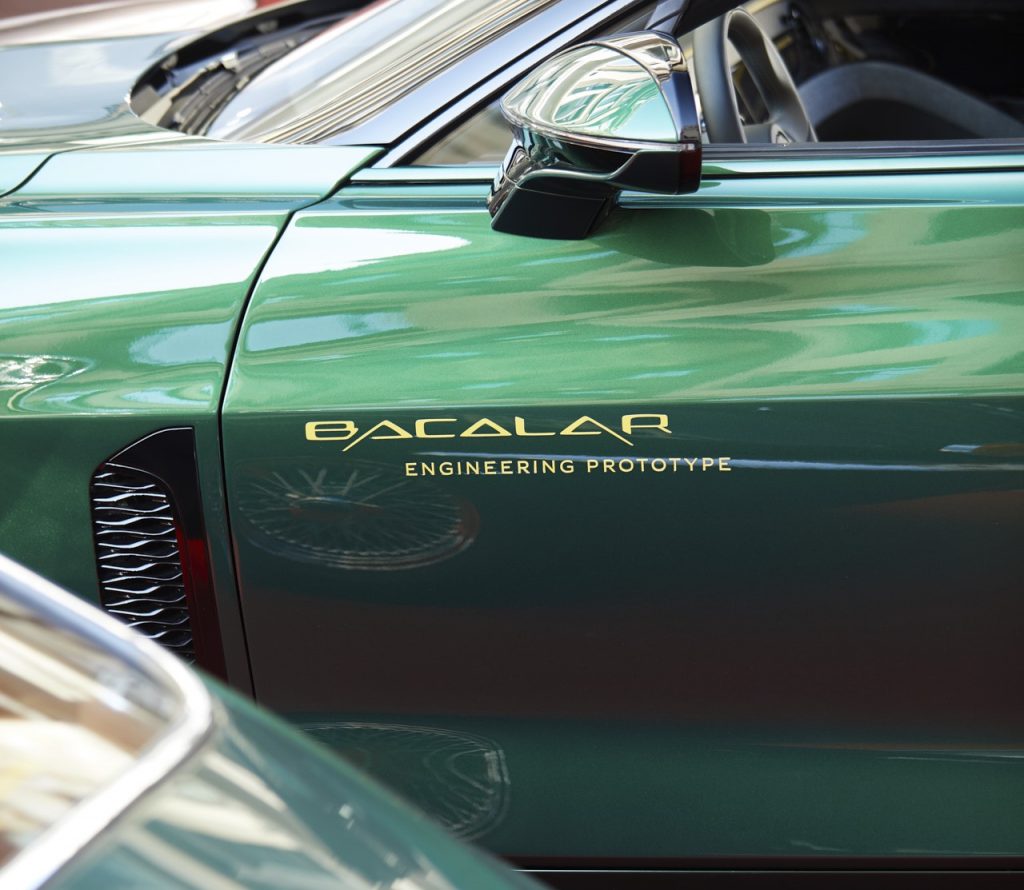 Bentley takes five years to get a brand-new car from the start of the design phase to the point at which a customer sees it. However, the final stage, the time when the customer makes the decisions that result in the car's final specification, is a key part of the Bentley brand, and the company ethos, too, according to Brett: "Enabling customers to really be a part of that final journey, to create something that's specific to them and unique, is what Bentley stands for."
Catering to the needs of customers is one of the most enjoyable parts of the commissioning process for Brett. "Some of our customers know exactly what they want and have very strong opinions, and we're able to bring that to life for them," Brett said. "Other customers really want our input, and they're completely wide open. We show them an array of ideas, laying it out before them and visualising it with the 3D data that we use as part of the design process.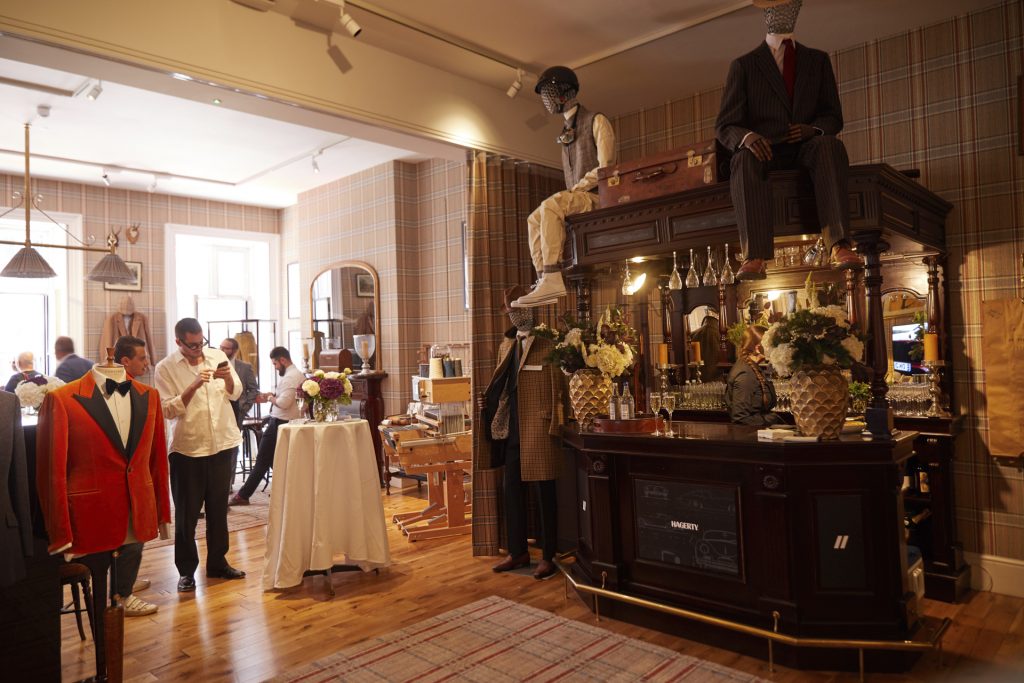 "From that experience they start to form something that, very often, they had no idea they wanted when they started, but they love and keep for a long time."
Bentley brought along a prototype Bacalar to the Concours on Savile Row. Sitting on extended haunches, with the rear track 200mm wider than a Continental GT's, the Bacalar is designed to deliver a more muscular, sporting stance than the standard car. It's a true two-seater barchetta, inspired by the award-winning EXP100 concept car, and just 12 are being built. Each will be finished in collaboration with individual customers, who can choose from rare paint options, exterior treatments and design themes. 
Inside there's a wraparound cockpit that transitions from a steeply angled centre console into the dashboard, and it then sweeps into the door panels. There's a semi-enclosed luggage compartment behind the seats, a Bacalar-specific steering wheel and 'bullseye' Bentley vents to evoke memories of models from the brand's past.
"This is pure coachbuilding at its best," said Brett. "This is a car that is completely created and built by hand, with all of the craftsmanship elements that you would expect. Every single car is individual, co-created with the design team – no two cars look the same, have the same colour or have the same configuration. It's real coachbuilding, all the way through."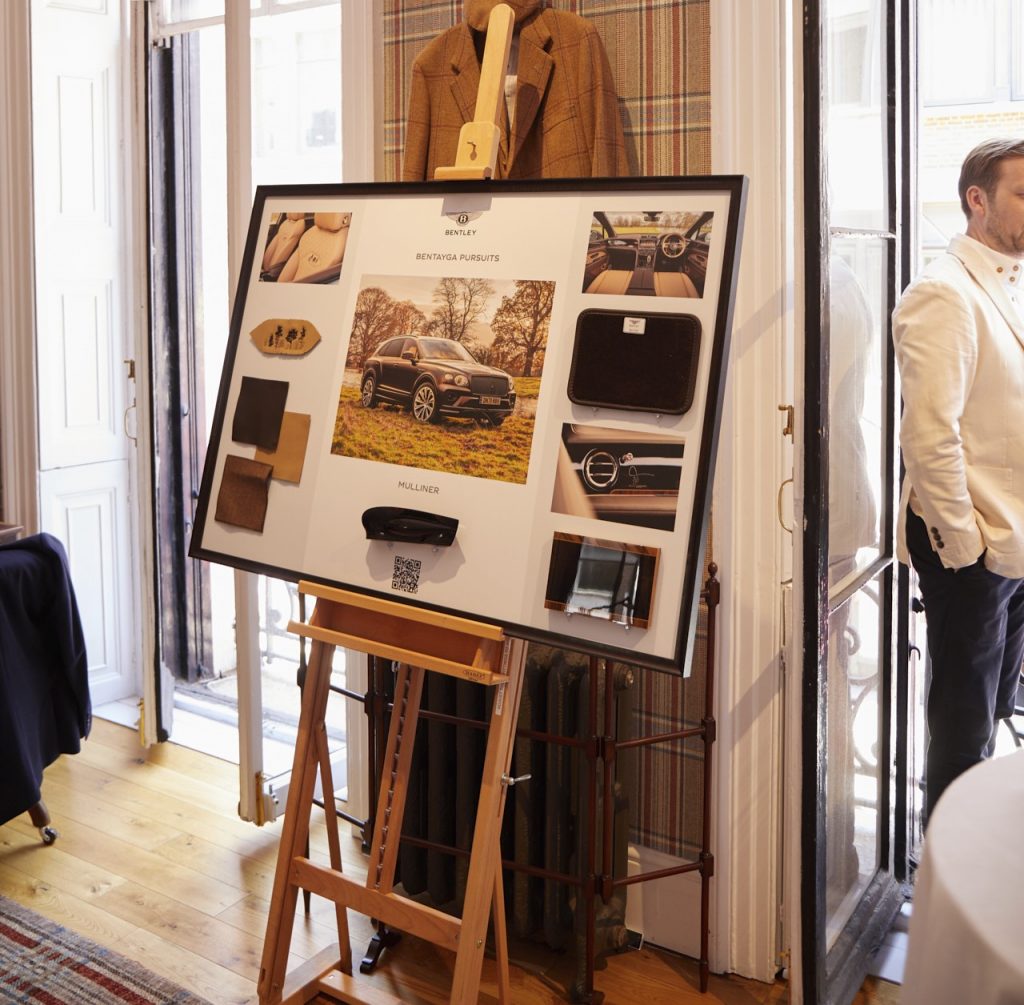 That's reflected in some of the materials the Bacalar uses, which again drew on the EXP100 concept car as inspiration. One of these was the copper-Infused Riverwood that forms the wraparound dashboard; this is a sustainable wood from naturally fallen trees that have been preserved for 5000 years in peat bogs, lakes and rivers in East Anglia's Fens. "We used what would have been a waste material, took the beautiful properties of that and brought it to life for our customers," Brett explained. 
The Bacalar was more than just a coachbuilt one-off, Brett said. The design cues and language are being carried forward into the Mulliner Coachbuilt series. To provide a good example of that thinking, Bentley also brought along a Bentayga. Brett describes the Mulliner Collections programme as the next step for when the normal options list is not enough.
"Sometimes people want an 'idea' as inspiration, so we created ten cars for the UK only, called the Bentayga Pursuits," Brett explained. "There's a Lovat Mills tweed fabric inside, to bring something unique to the car – in combination with the colour scheme, it really gives people an idea of what can be done. We've had customers who have seen that car who didn't have the chance to acquire one, and now want to create something similar but more specific to them."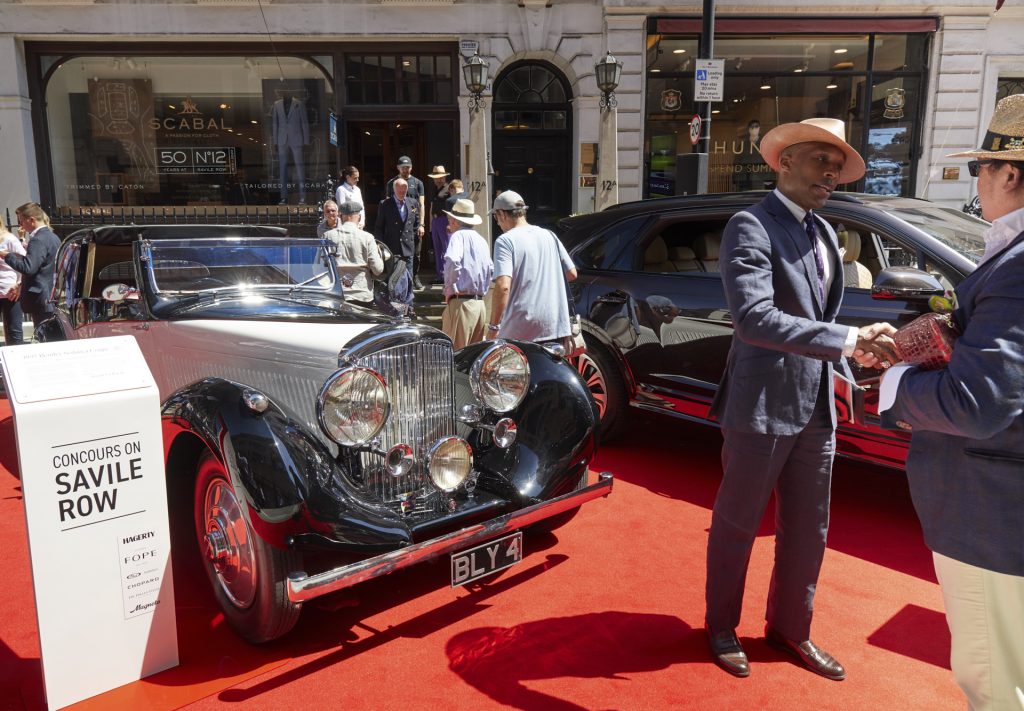 Bentley teamed up with tailor Huntsman for the Concours on Savile Row, and visitors were able to create a car from 3D data with a member of the design team within the tailor's workshops. "We're using the latest techniques to work directly with customers to visualise things in real time," Brett said.
The tie-up with Huntsman exemplifies Bentley's drive towards sustainability, which is a big part of the tailor's ethos, according to Brett. "We're constantly trialling new materials," Brett said. "These fabrics are made to such a high quality, with effort and time, we can bring it to life in a car application, subject to testing procedures."
Brett says the Bacalar was the beginning of the future for Mulliner, thanks to what he described as exceptional demand. The Collections department is also busy. "The demand is incredible at the moment," he admitted. "As a design team we're constantly having to recruit to keep up with the desire for people to create something very special, rather than just purchasing another car. It's about doing something unique to them, and using that opportunity to specify an incredible car, and bring it to life – that's the root of what Bentley stands for."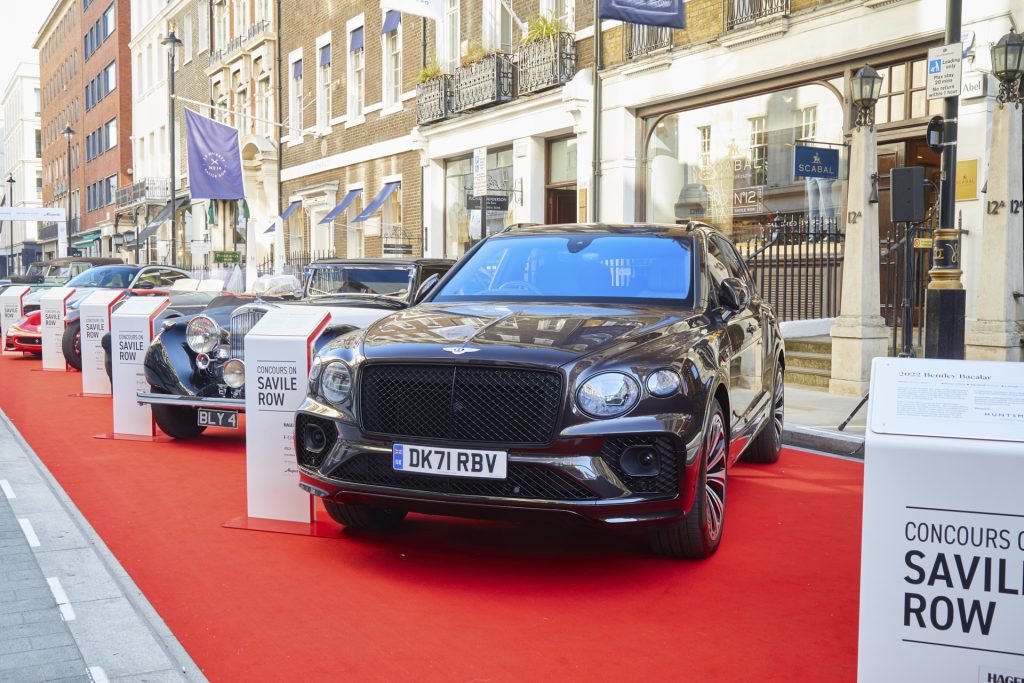 Brett sees Bentley's move to electrification as a great opportunity for even more design flair. "It's quite freeing – you don't have a huge drivetrain going through the centre of the car," he said. "As an interior designer, electric cars have a flat bed and give you the opportunity to create a completely different look and feel. It's very exciting as far as the design field is concerned. We can really change what we're used to in cars on the road today."