Words: Nathan Chadwick | Photos: Anglia Car Auctions
A collection of seven barn-find cars found stored in southern England are due to be put up for sale at Anglia Car Auctions' August 18-19, 2023 event, which takes place in King's Lynn, Norfolk.
Discovered in and around a dilapidated shed, it's believed the cars have been stored in this state for the past 50 years. The collection of made of three Jaguar E-types – two roadsters and one 1970 FHC. The collection also includes a 1959 AC Ace, 1957 AC Ace-Bristol, 1955 AC Aceca and 1951 Land Rover Series 1 80in (pictured below), which was originally sold new by AS Tilly of Brighton.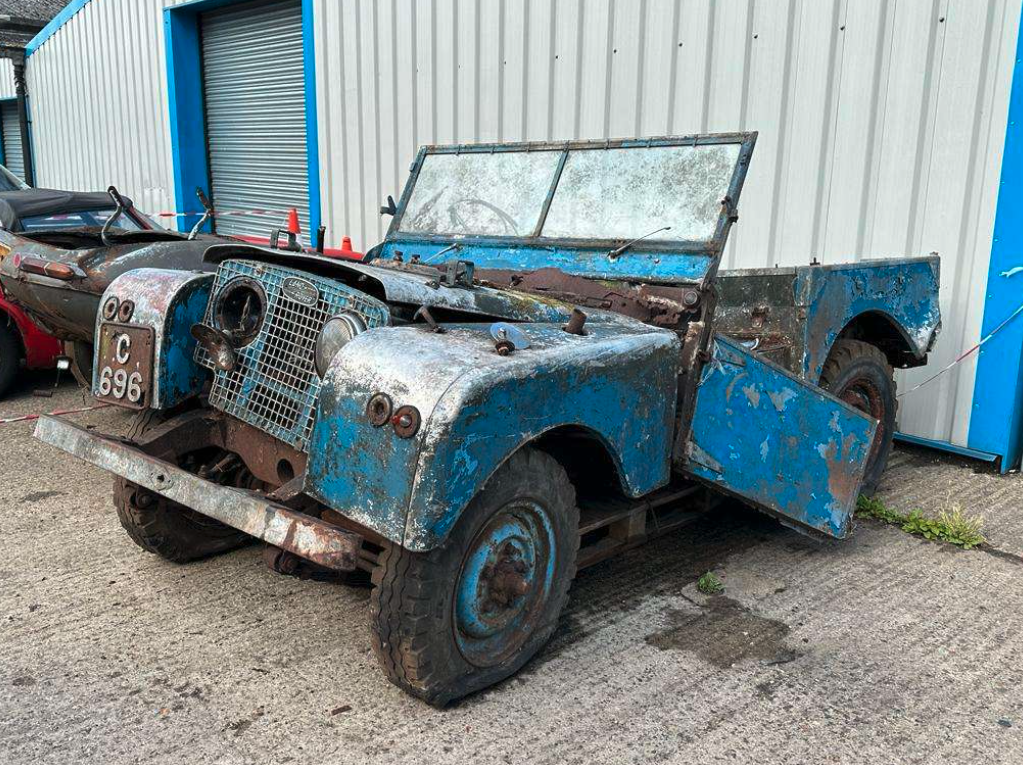 Of the Jaguar E-types, the Pale Primrose yellow SII 4.2 Roadster was built in 1969, joined the collection in 1978 and was last taxed in 1984. The blue Series 2 Roadster was built in 1969 and also joined the collection in the 1970s; originally finished in silver with a black-piped grey interior, is was first distributed by Henlys London and sold by Boorers Garage in Worthing, Sussex. The Series 2 FHC was originally finished in Sable with a cinnamon interior and was first dispatched to Henlys on May 29 1970. It has had one owner since 1976.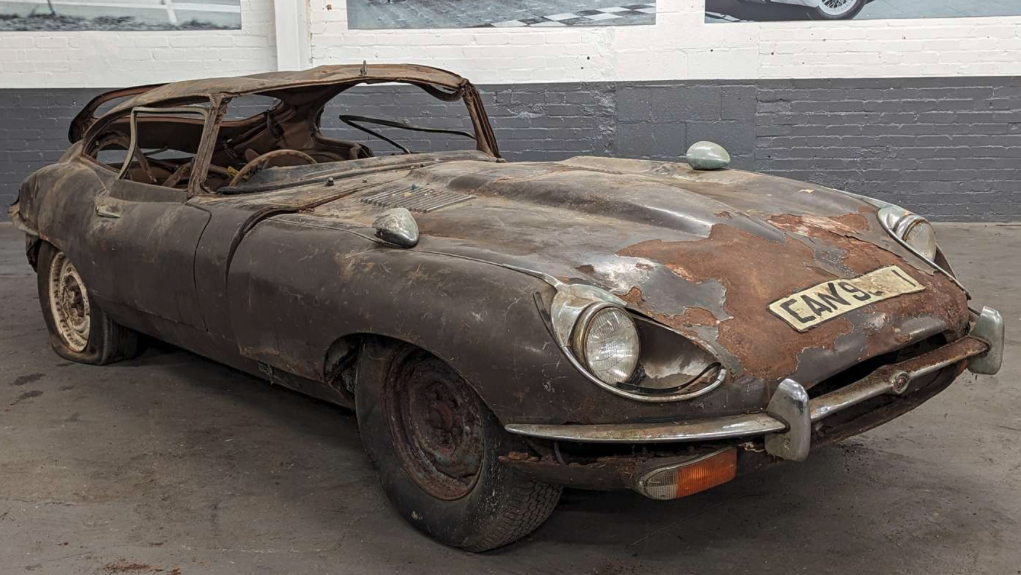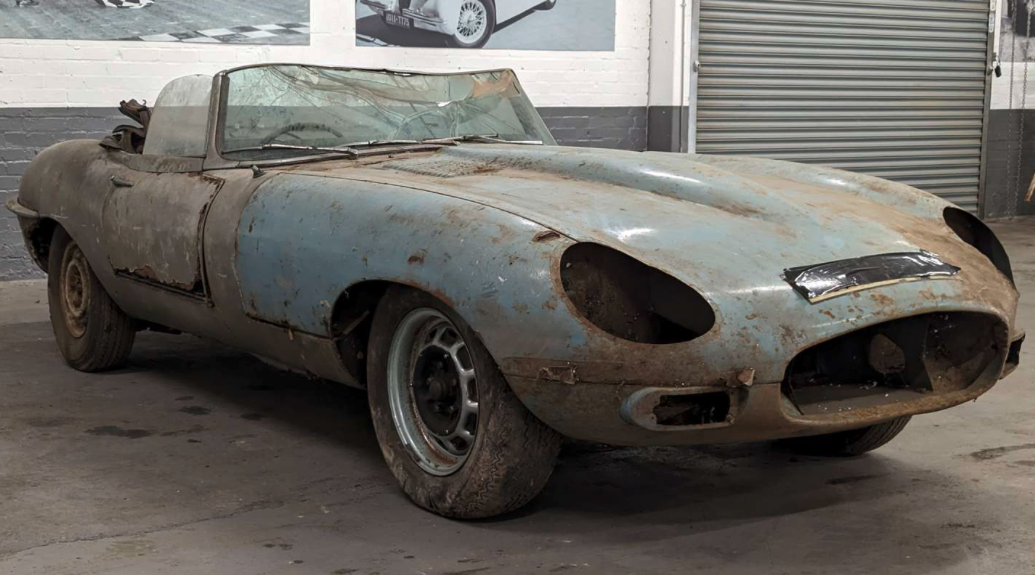 The 1959 AC Ace has been in the collection since 1970, but its logbook dates back only to 1966. The 1955 AC Aceca also joined the collection in the 1970s, and is presented without an engine or gearbox. The final car, a 1957 AC Ace-Bristol, was supplied new by dealer KN Rudd to an R Gauge, who later sold it back to Rudd. Rudd would then sell the car to Betty Haig, a British racing driver, in 1961. She'd compete in man,y hillclimbs undertaking testing duties for Pirelli tyres, before selling the car to Jacques de Wurstenberger, who in turn sold it to John Bentinck Speed. It was then purchased by Ian Peter Gridley, who sold it to the current owner in 1976. The front part of the bodywork has been replaced with glassfibre, and the last MoT certificate dates from 1976.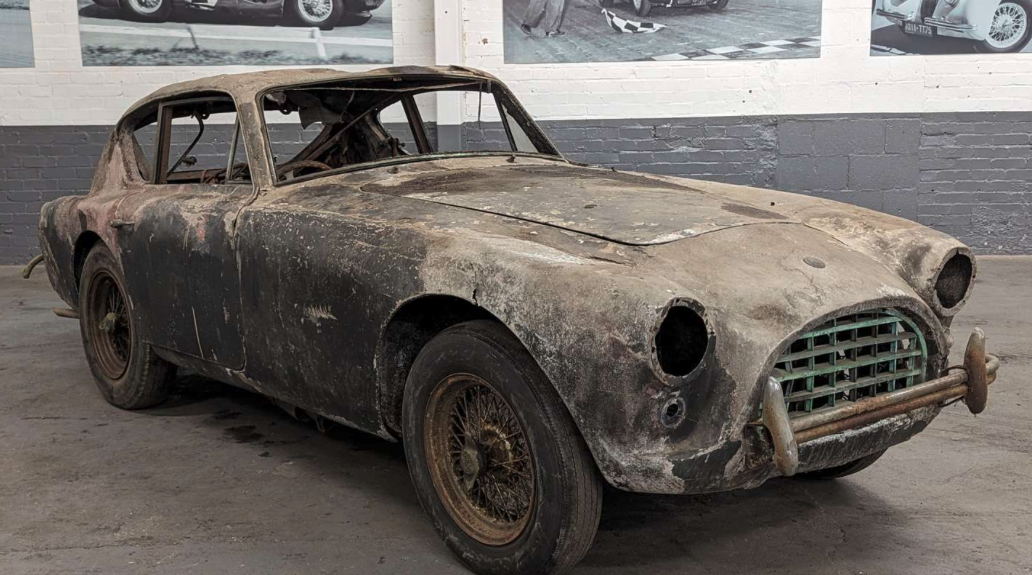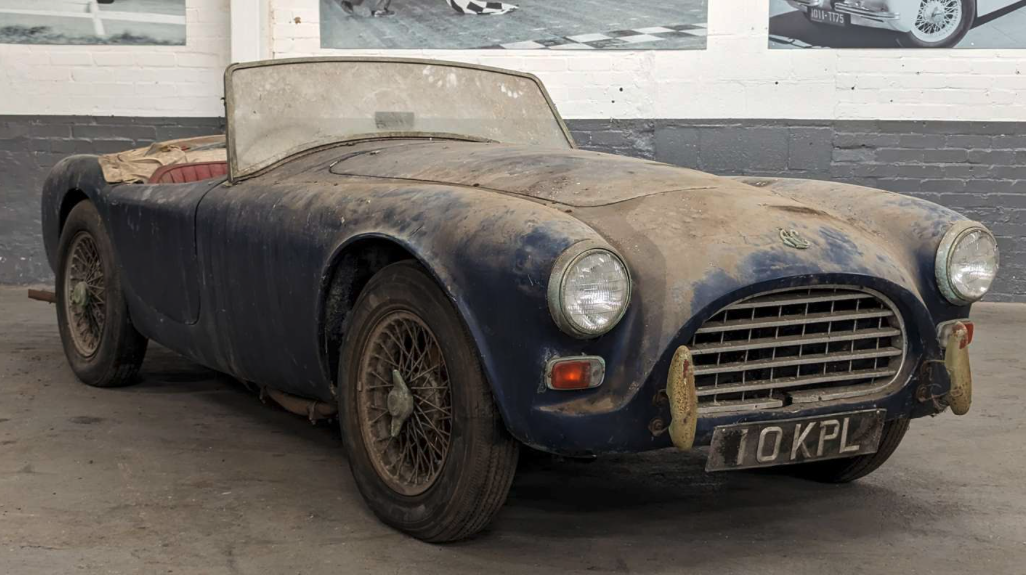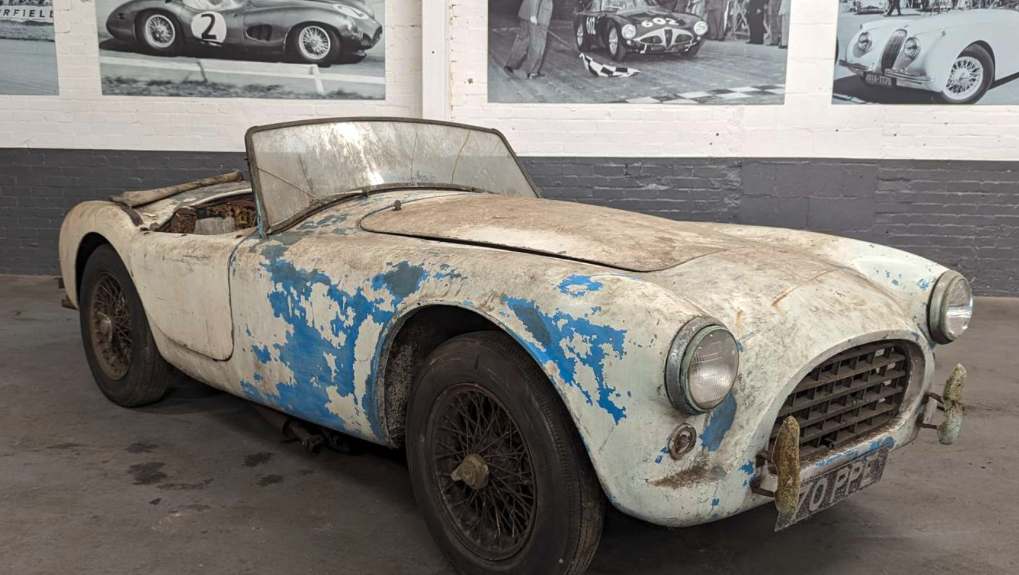 The sports cars were squeezed into the barn, sitting pretty much on top of each other. The removal was particularly precarious, taking two days and the use of a forklift truck and a digger. The Land Rover, meanwhile, had been left outside and had sunken into the mud. Anglia Car Auctions estimates that the cars could net £200,000 in total; they're being offered at no reserve. More details on the auction are available here.