Words: Simon de Burton | Photography: Connolly
Making artworks out of scrap car parts is nothing new (we at Magneto are particular fans of the work of Le Mans-born artist Edouard Martinet), but an exhibition opening this month at motoring outfitter Connolly in London's Mayfair will demonstrate an interesting twist on the theme of auto art.
Running from February 22-April 16, 2023, the show will shine a spotlight on the work of Éric Van Hove, a seriously international conceptual artist who was born in Brussels in 1975, was raised in Cameroon, studied in Belgium and Japan, and now lives in Morocco.
Van Hove arrived in Marrakesh a decade ago to work on a sculpture project called V12 Laraki, which was inspired by the Laraki Fulgura supercar launched in 2002 by Moroccan designer and entrepreneur Abdesslam Laraki.
To Van Hove, Laraki's choice of a Mercedes-Benz engine for the Fulgura seemed at odds with the fact that a claimed 20 percent of Morocco's workforce is employed in some form of manufacturing.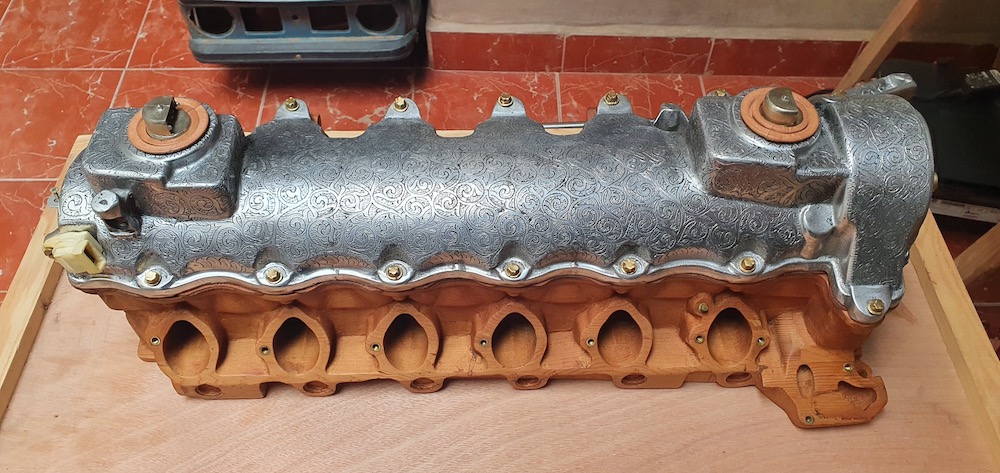 His response was to establish a co-operative of artisans from throughout the country, and to use their skills to create an artistic interpretation of a Mercedes 6.2-litre V12 not from metal, but from rural materials using ancient North African craft techniques.
The result was a remarkable sculpture produced through the collaboration of 43 craftspeople using 53 locally sourced materials, all hewn to replicate the engine's 450-plus individual parts.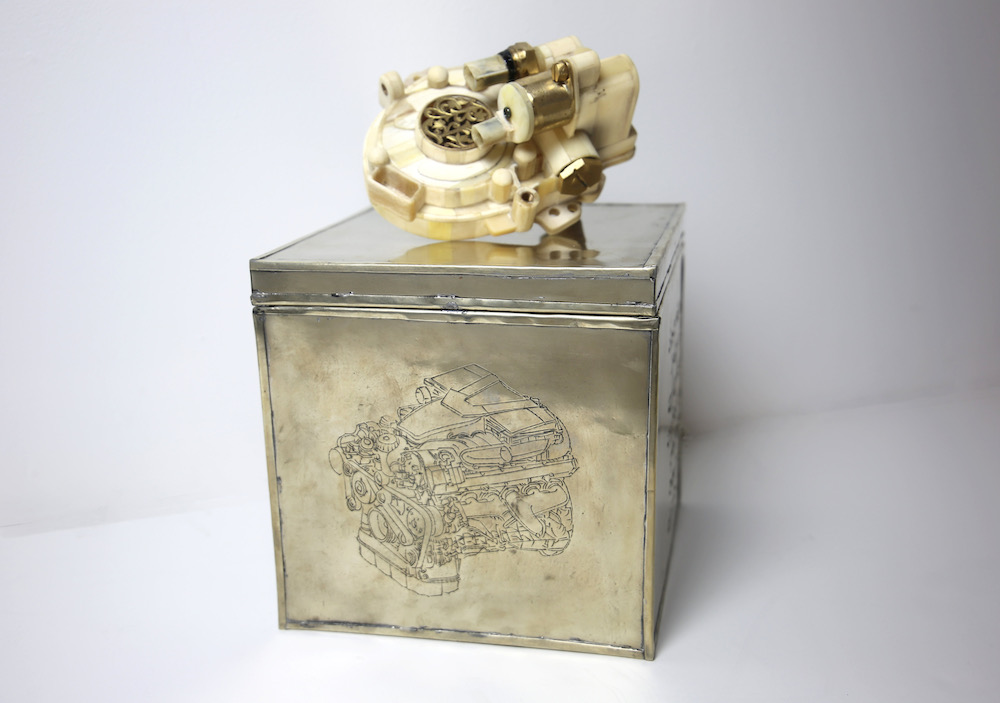 After being displayed at the Marrakech Biennale art fair in 2013, V12 Laraki was snapped up by the Hood Museum of Art in New Hampshire, US, where it remains on permanent display.
Van Hove's country-wide co-operative has since grown, and – using materials such as copper, nickel silver, apricot wood, malachite, marble and even cowskin – it has produced numerous other auto-inspired sculptures including replicas of the Laraki's cooling system, the gearbox of a 1965 Citroen 2CV, an Alfa Romeo Alfasud flat-four engine and the alternator from a Jaguar V8 featuring elements created by a Swedish glass blower.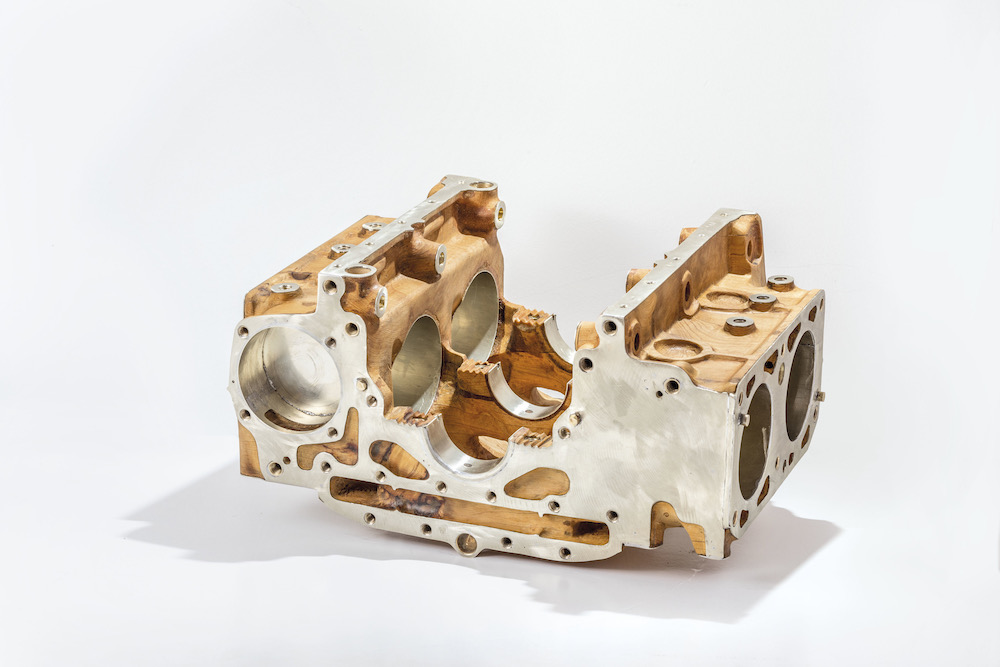 Smaller works – such as alternators, crankshafts, engine blocks and fuel filters (all of which will be on show at Connolly) – are presented in highly decorated boxes made from nickel silver or wood, and with sides engraved with the name of every individual involved in making the finished object.
The exhibition will also debut Mahjouba IV, the fourth prototype of an electric moped that Van Hove has designed specifically for the Moroccan market.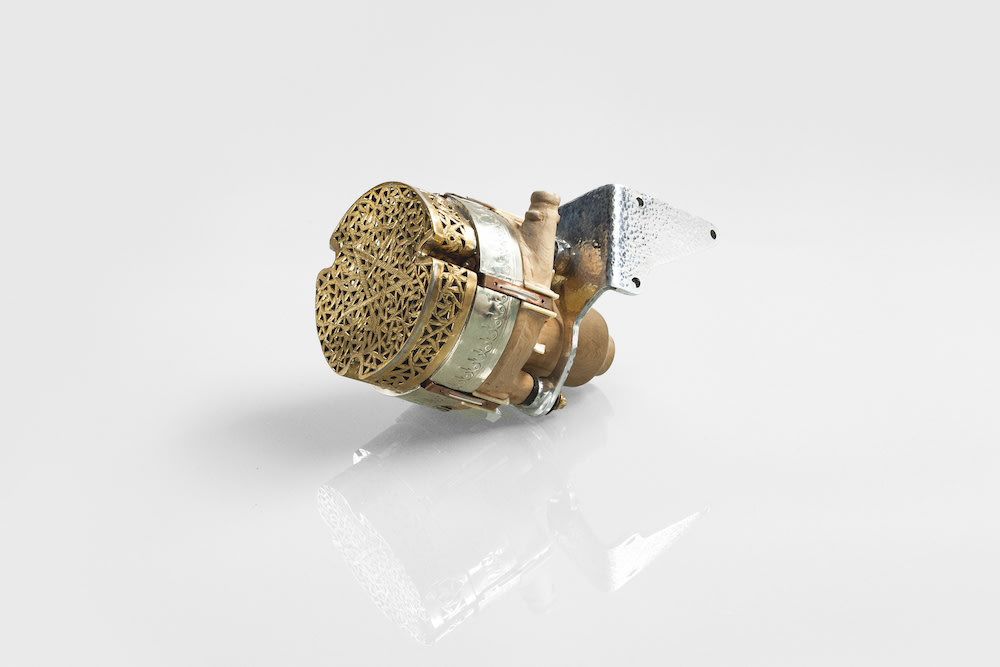 Built using a combination of 3D printing and traditional crafts, the first prototype was nominated for the Beazley Design of the Year prize at London's Design Museum, and is now in the permanent collection of the Fries Museum in the Netherlands.
The aim is for Mahjouba mopeds to be built in large numbers on de-centralised production lines, enabling them to be made and sold locally at an affordable price.
The Connolly exhibition has been curated by London-based art historian and philanthropist Clara Zevi who, together with Van Hove, has pledged that ten percent of proceeds from the sale of each work will go to MAMMA Collective, a charity that preserves late 20th century Moroccan architecture.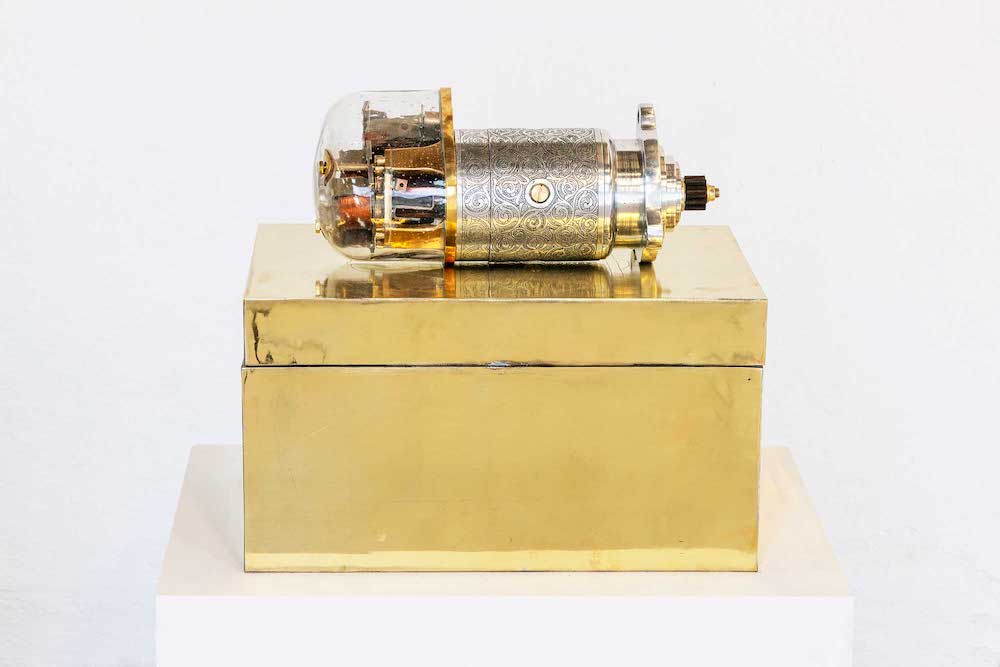 Prices start at £4300.
For more information, see www.connollyengland.com. Connolly will be involved in our 2023 Concours on Savile Row on May 24-25.