Words: Nathan Chadwick | Photos: Aston Martin
Aston Martin unveiled its new V12 Vantage Roadster at Pebble Beach – a run of 249 cars powered by the 5.2-litre twin-turbo engine found in DB11 and DBS Superleggera, with in the region of 700bhp at 6500rpm.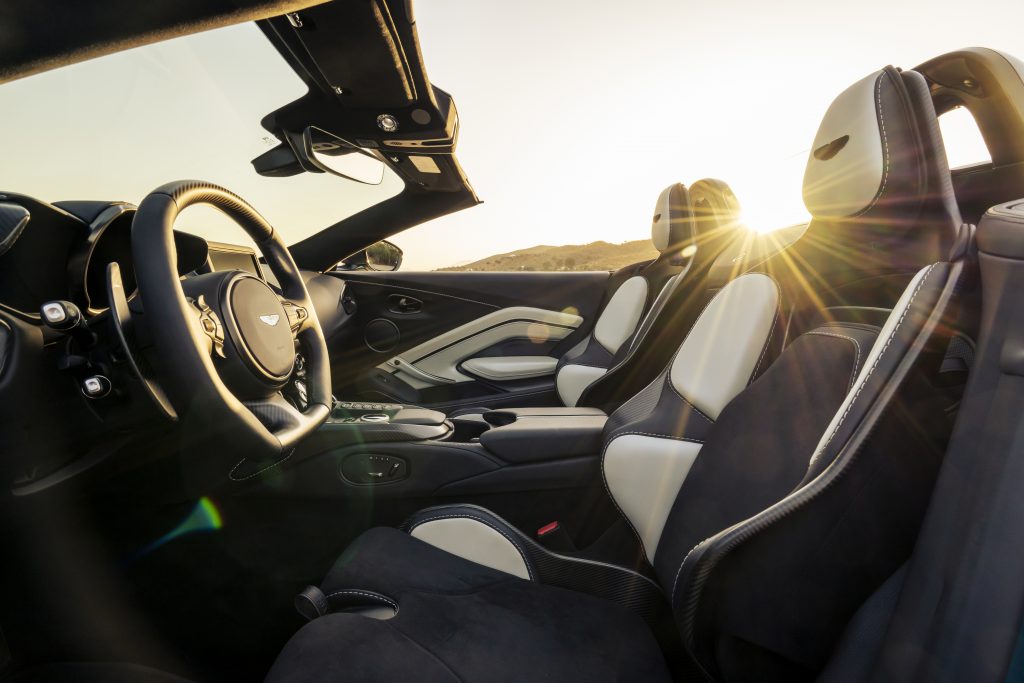 The quad-cam 60-degree engine also promises 753Nm of torque and a power-to-weight ratio of 372PS per ton; the spring to 60mph takes just 3.5 seconds. A ZF eight-speed automatic gearbox and mechanical rear limited-slip differential transmit this to the road. Although the car is very similar mechanically to the V12 Vantage coupé, the dampers have been retuned for the roofless version. Carbon-ceramic brakes with six-piston front calipers (four at the rear) are also taken from the tin-top V12 Vantage, helping to shave 23kg of unsprung weight from the car compared with steel brakes.
Ah, weight. Aston hasn't yet released a figure for the Roadster, but the coupé is 1795kg. Aston has tried to shed as much weight as possible with a carbonfibre front bumper, clamshell bonnet, front wings and sills, while the deck lid and rear bumper are made from composite material. There's also a lightweight battery and a centre-mounted, 1mm-thick, twin-exit stainless-steel exhaust, which weighs 7.2kg less than a standard Vantage system. A further 8kg can be saved by specifying a forged-wheel option.
As with the coupé V12, the bodywork is bespoke to the 12-cylinder models, though the controversial rear wing of the coupé is optional on the Roadster.
Inside, the car comes with Sports Plus Seats trimmed in semi-aniline leather, although a carbonfibre performance seat with exposed twill carbonfibre shell and manual six-way adjustment is available, and saves a further 7.3kg.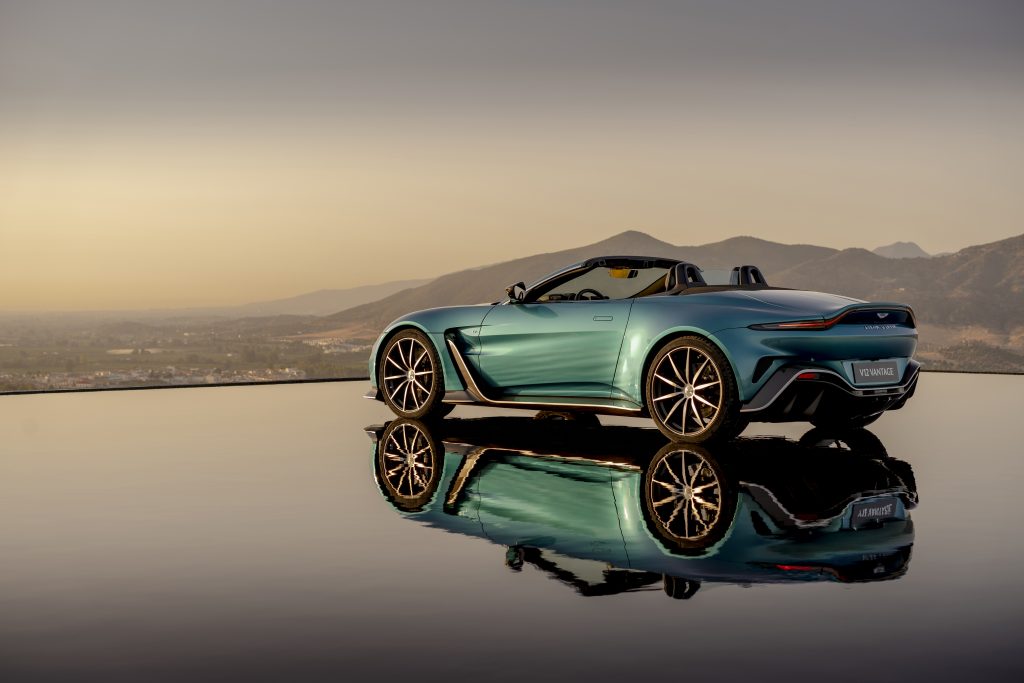 Aston is also offering its Q by Aston Martin bespoke personalisation service with the car, with a wide variety of interior and exterior features. No prices have been released because, sadly, all examples had been sold already. The first deliveries are due to begin at the end of this year.