WORDS: ELLIOTT HUGHES | PHOTOGRAPHY: ALEXIS GOURE
Twenty thousand spectators descended on the historic Château de Chantilly on September 25, 2022 for the sixth edition of the Chantilly Arts et Élégance Richard Mille in northern France. The event, which was first held in 2014, is one of Europe's foremost concours d'elegance, attracting both major manufacturers and the world's most discerning collectors.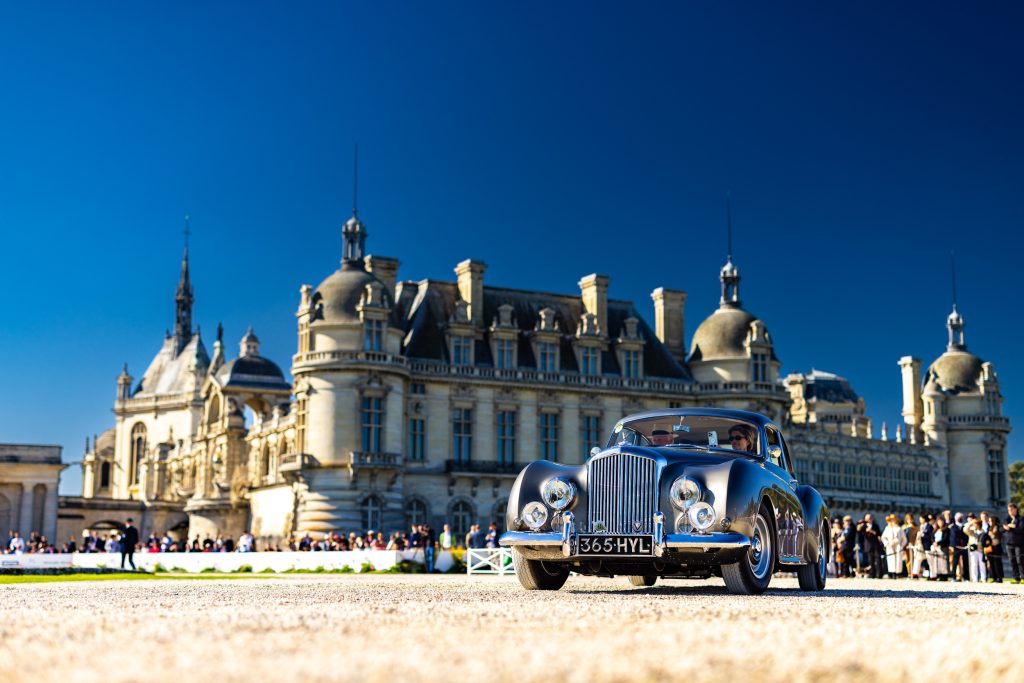 Nine cars were eligible for this year's Concours d'Élégance Best of Show crown for the latest concept cars, while a further 100 models vied for the Concours d'État award for The Most Beautiful Cars in the World, from which a further two Best of Show titles for pre-and post-war cars would be awarded. Forty attending car clubs displayed a further 700 models outside of the concours competition for visitors to peruse.
Aston Martin's new DBR22 was crowned Best of Show less than a month after it was globally unveiled at the Pebble Beach Concours d'Elegance during Monterey Car Week in the US. The DBR22's victory represents Aston Martin's first Best of Show title since Chantilly's founding in 2014.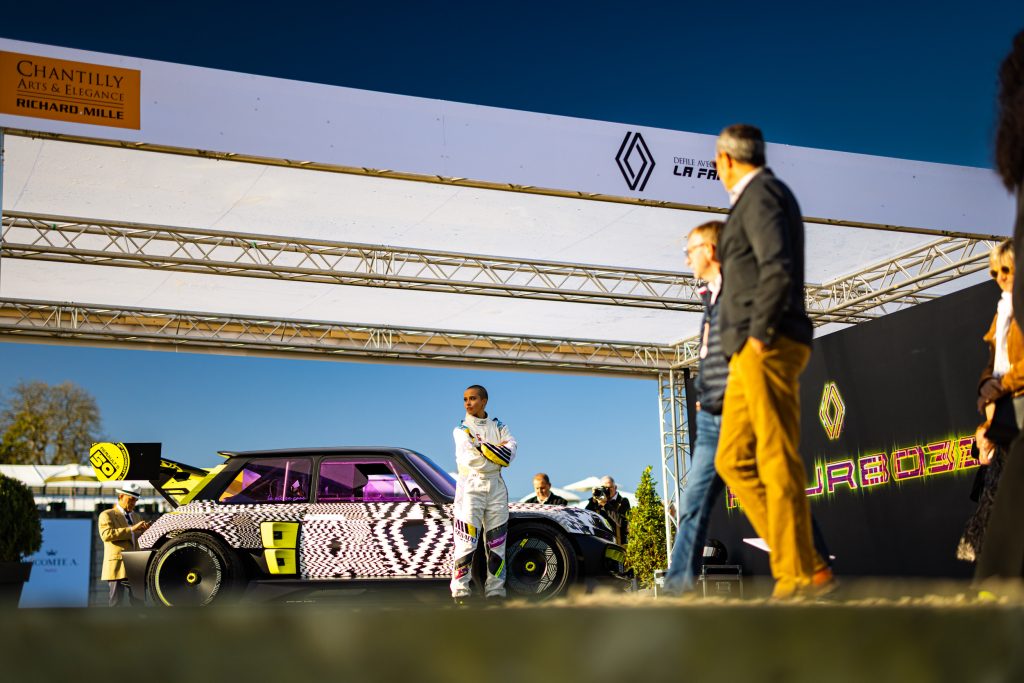 The DBR22 was run close by the radical, all-electric Renault R5 Turbo 3E, which went on to win the Prix de Public award for the most popular car displayed at the event.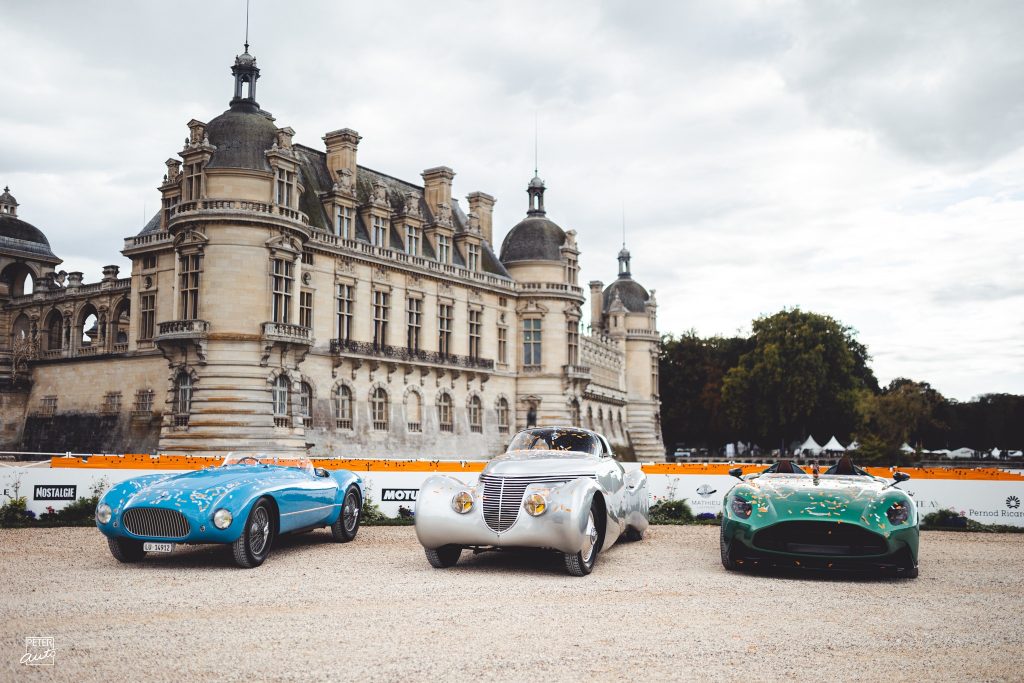 Those with a penchant for more traditional models were undoubtedly drawn to the stunning machines that were awarded Best of Show silverware in the pre- and post-war classes.
The incredible one-of-a-kind 1938 Hispano-Suiza H6B Dubonnet Xenia was named the Best of Show winner in the pre-war exhibition. The innovative and elegant car has previously won Best of Show trophies at Amelia Island and the Hampton Court Concours of Elegance.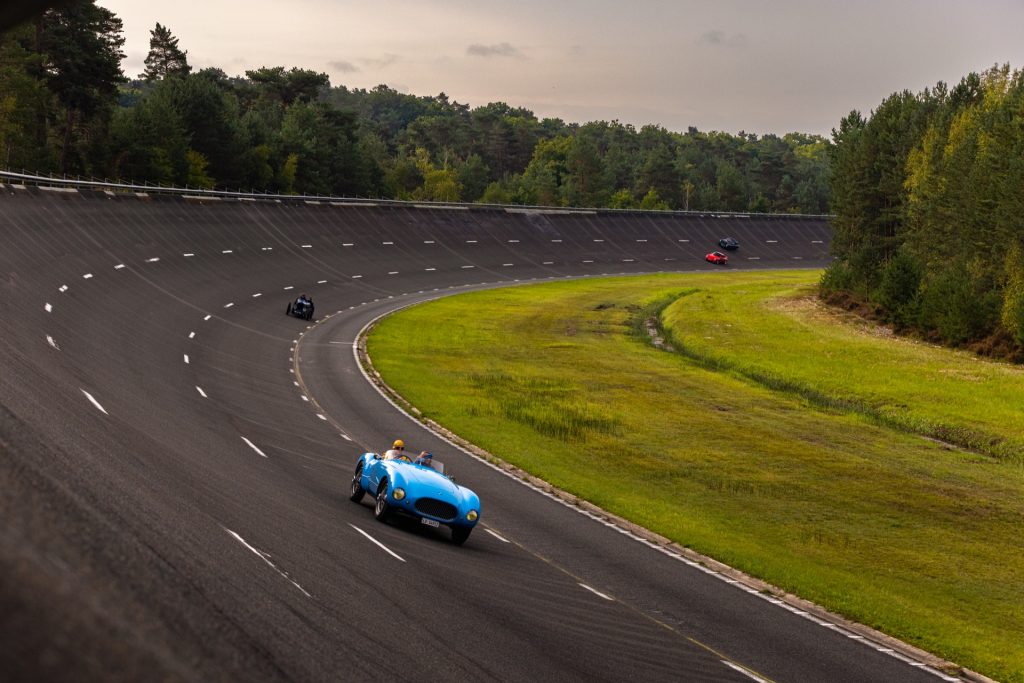 An equally special 1950 Talbot-Lago T26 Grand Sport Barchetta Motto (pictured above on the concours tour at the Circuit de Mortefontaine) secured Best of Show in the post-war class. The car's last major concours award came in 2019, when it was awarded the French Cup at Pebble Beach.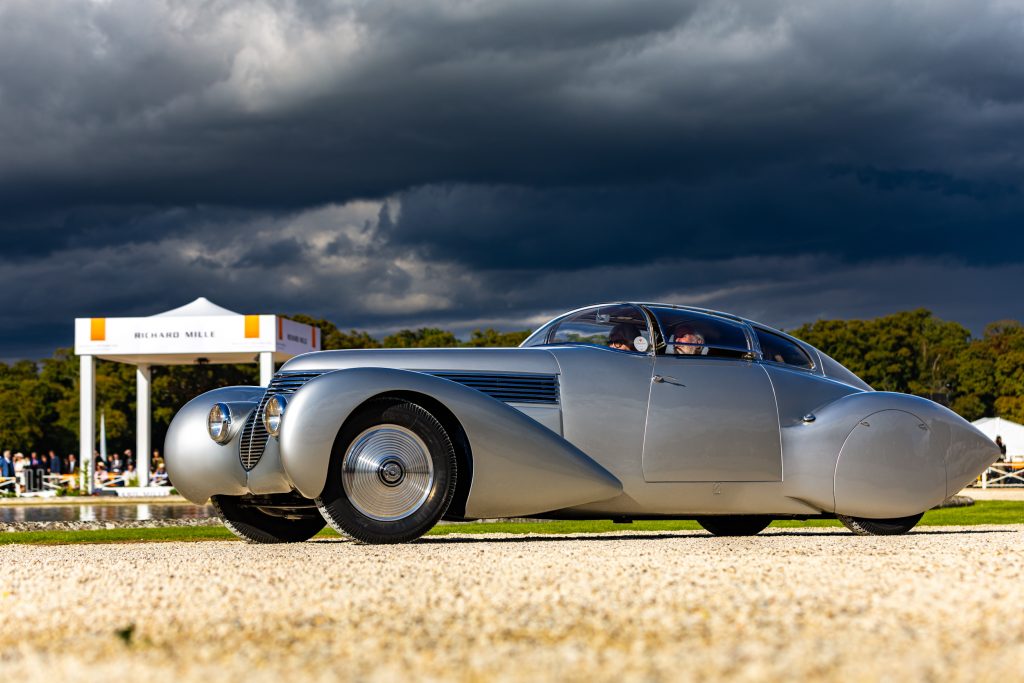 "What we tried to pass on during the sixth edition of the Concours d'Élégance Richard Mille was simply exceptional. My friend Richard Mille and I created an event that's not only a concours for enthusiasts, but also something that revolves around the Art de Vivre à la française," event co-founder Patrick Peter concluded.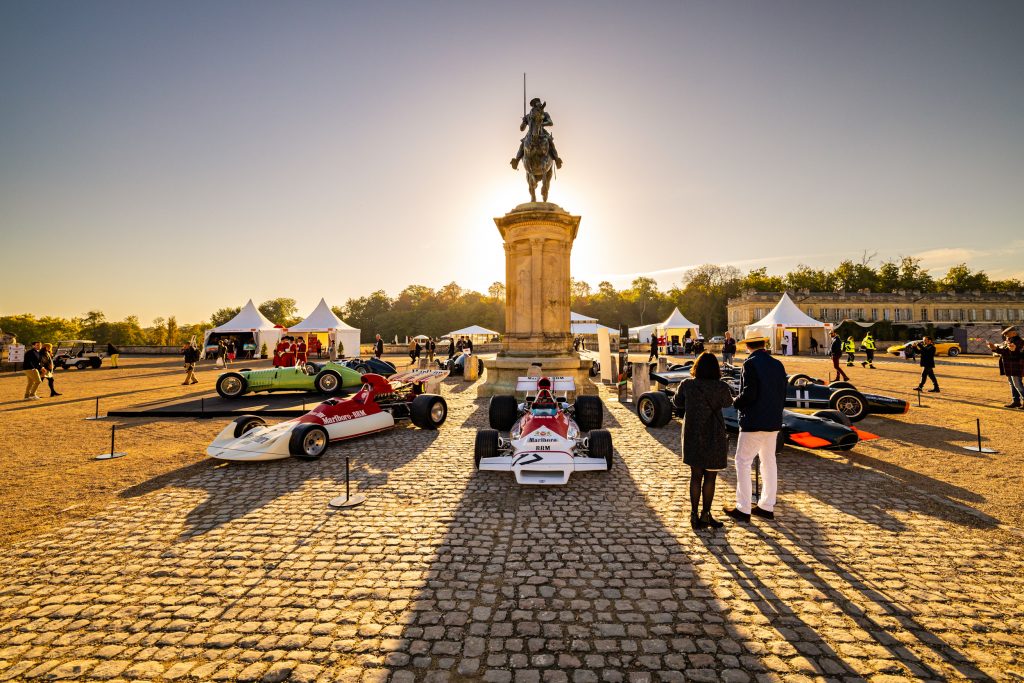 SUMMARY OF THE PRIZES
Best of Show Concours d'Élégance: 2022 Aston Martin DBR22
Best of Show Concours d'État Pre-War: 1938 Hispano-Suiza H6B Dubonnet Xenia
Best of Show Concours d'État Post-War: 1950 Talbot-Lago T26 GS Barchetta Motto
Grand Prix des Clubs FFVE: Rolls-Royce Enthusiasts Club
FFVE Special Authenticity: 1972 Citroën SM Mylord Cabriolet Chapron
Prix du Public (Concours d'Élégance): 2022 Renault R5 Turbo 3E
Innovation Prize: 2022 DS E-Tense Performance
CONCOURS D'éTAT PRIZES BY CLASS
1905-1925 RACING CARS
1st Prize: 1920 Ballot 3/8 LC Grand Prix
ICONCLASTIC CARS
1st Prize: 1966 Ferrari 365P Berlinetta Speciale Tre Posti
Special Prize: 1968 Lamborghini Miura P400
ALPINE: THE RACING CARS
1st Prize: 1963 Alpine M63
Special Prize: 1964 Alpine M64
HOMAGE TO ROLAND D'LETEREN: TOURING COACHWORK (PRE-WAR)
1st Prize: 1939 Alfa Romeo 6C 2500 SS Touring
Special Prize: 1931 Alfa Romeo 6C 1750 Aérodinamica Touring Tipo Mille Miglia
HOMAGE TO ROLAND D'LETEREN: TOURING COACHWORK (POST-WAR)
1st Prize: 1954 Alfa Romeo 1900 SSC Touring Superleggera
HOMAGE TO ROLAND D'LETEREN: TOURING COACHWORK (POST-2000)
1st Prize: 2015 Touring Superleggera Aero 3
BUGATTI, THE RENAISSANCE
1st Prize: 1994 Bugatti EB110S Le Mans
BUGATTI 55
1st Prize: 1932 Bugatti Type 55 Roadster
Special Prize:1932 Bugatti Type 55 Roadster Jean Bugatti
A GREAT BRAND: HISPANO-SUIZA
1st Prize: 1929 Hispano-Suiza H6B Torpedo Gallé Sport Dubos
OPEN SPORTS CARS: PAST, PRESENT AND FUTURE
1st Prize: 1950 Talbot-Lago T26 GS Barchetta Motto
Special Prize: 1955 Maserati 300S
UNRESTORED CARS (PRE-WAR)
1st Prize: 1904 Pipe Serie E
Special Prize: 1926 Hispano-Suiza H6B Convertible Phaeton Derham
UNRESTORED CARS (POST-WAR)
1st Prize: 1972 Citroën SM Mylord Cabriolet Chapron
Special Prize: 1955 Autobleu 4CV Chapron
70TH ANNIVERSARY OF THE BENTLEY CONTINENTAL
1st Prize: 1953 Bentley R-type Continental
Special Prize: 1955 Bentley Continental Park Ward S1 Drophead Coupé
HOMAGE TO BETTY: OPEN AMERICAN SPORTS CARS, UNRESTORED (PRE-WAR)
1st Prize: 1955 Kurtis-Buick 500X
AN ITALIAN MANUFACTURER: DE TOMASO
1st Prize: 1973 De Tomaso Pantera 7X
LEGEND OF LE MANS 24H: INDEX OF PERFORMANCE, RACE PERFORMANCE
1st Prize: 1956 Panhard Monopole X86
Special Prize: 1964 Alpine M64
LEGEND OF LE MANS 24H: SPEED & AERODYNAMICS ON THE MULSANNE STRAIGHT
1st Prize: 1971 Ferrari 512M
Special Prize: 1964 CD-Panhard LM64
Prize for Perseverance: Olivier Bore