WORDS: SARAH BRADLEY | PHOTOS: MATT WOODS
Take a pair of surplus Delahaye 135M front wings, add a discarded LWB Riley 2 1⁄2 Litre chassis, mix in generous helpings of inspiration, ingenuity and skill, and what do you get? Déjà – the latest creation from British automotive artist and custom king Andy Saunders.
This story first appeared in issue 16 of Magneto.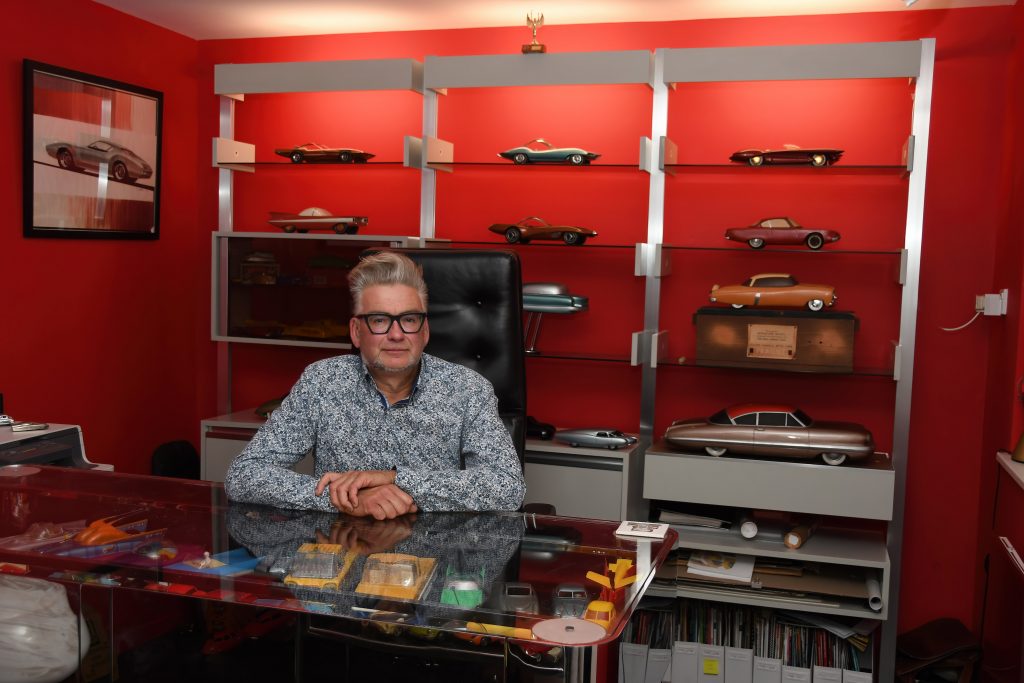 Andy is the renowned architect of countless ground-breaking one-offs, from a chopped and coupéd 1937 Cord 812 Westchester Sedan called Tetanus, to a 1983 Bentley Mulsanne that more than lives up to its Mentally Insanne moniker. He built a full-size version of the X-2000, designed in 1958 by Alex Tremulis as a scale- model styling exercise for the Ford Motor Company. He even tracked down and restored the controversial Aurora prototype, launched in 1957 as "the safest car in the world".
But Déjà crowns them all – and it has its genesis in Andy's fascination with the work of two masters of French coachbuilding: Giuseppe Figoni and Jacques Saoutchik. As he explains: "The styling came about from the amalgamated inspiration of Figoni et Falaschi's elegant Type 165 and Saoutchik's over-the-top 175S, integrating the two different Delahaye roadsters' styles to bring forward what is in my opinion the best designs of both cars. Meanwhile, Déjà's actual body came about by using several chunks of other old vehicles, my vast imagination and millions of hours of experience."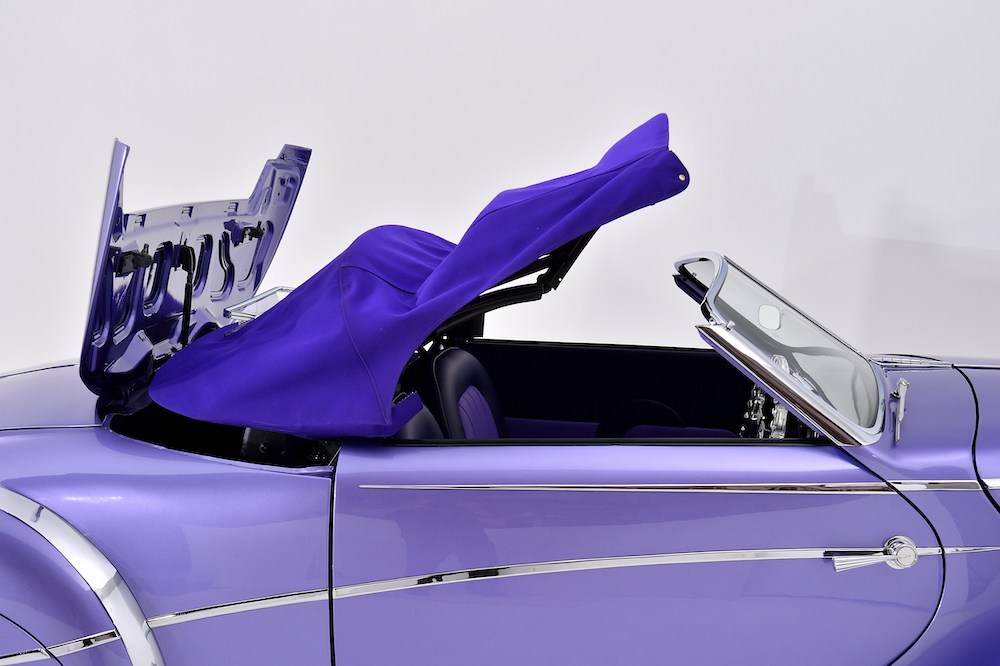 The seeds were sown when Andy stumbled across those rusty wings for sale at the Beaulieu International Autojumble back in 2018. He recalls that he had not been planning any more Art Deco projects, when he found himself "scouring the fields for something I probably didn't need" after visiting his three-month- long Art of Kustom exhibition at the venue's National Motor Museum.
He left the autojumble sparked and intrigued: "That evening, the possibility of building a car out of something so rare took hold of my senses. I spent the next few hours studying Delahaye on the internet.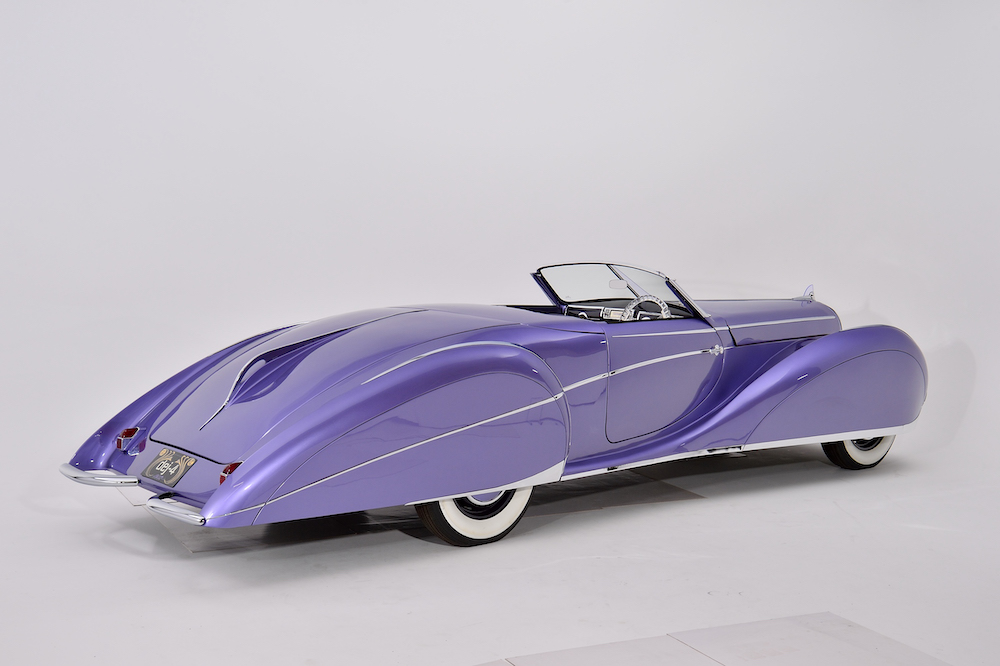 "Many coachbuilders created their ideas on the marque's chassis, but few designs caught my eye more than those from Saoutchik and Figoni. There was nothing else more stunning to use as inspiration for something on which I'd be spending several thousand hours of my life." He returned to the autojumble the following day, made an offer on the panels… and the rest is history.
While Andy has revealed some of the ingredients that made up the fantastical feast for the eyes that is Déjà – including that Riley chassis – the master craftsman, dubbed the Automotive Alchemist, refuses to divulge his build secrets. Suffice to say, with its sweeping, seductive curves, at once restrained and flamboyant, this elegant creation exemplifies all the grace, femininity and bewitching guile that were the trademarks of the 20th century's coachbuilding grandmasters. A hand- built, steel-bodied Delahaye roadster, some 85 years late for its debut at the Paris Salon de l'Automobile.
A more in-depth story of Déjà features in Andy's new book, The Automotive Alchemist. Click on www.andysaunders.net for more on his custom creations over the decades.