WORDS and photography: Winston Goodfellow
The new Iso Rivolta GTZ may be the world's only car that is the direct result of a love story. In the mid-1990s, third-generation coachbuilder Andrea Zagato was introduced to third-generation Iso GT car constructor Marella RIvolta, they fell in love, and married. Since then, the two have made quite the team living and working together, returning Zagato to the forefront of creating one-offs and bespoke, high-performance, limited-production models. Clients have included Aston Martin, Lamborghini, and Ferrari – much as the carrozzeria did in the 1950s and '60s.
During those heady days of sports and GT car production, Marella's family was also in the headlines. Her grandfather Renzo Rivolta had founded ISO, a well regarded gran turismo constructor, and the company's most famous model was the Grifo. As with all Isos, the Grifo embraced a 'best of both worlds' philosophy by using a sophisticated chassis and Italian coachwork designed by Giorgetto Giugiaro and made by Carrozzeria Bertone, and had speed, power and reliability thanks to a Chevrolet Corvette V8 heart. Early Grifo production saw two versions – the GL (a fast, comfortable bolide that many considered to be the world's best GT), and the more aggressive A3/C that competed at venues such as Le Mans, where it won its class in 1964 and '65.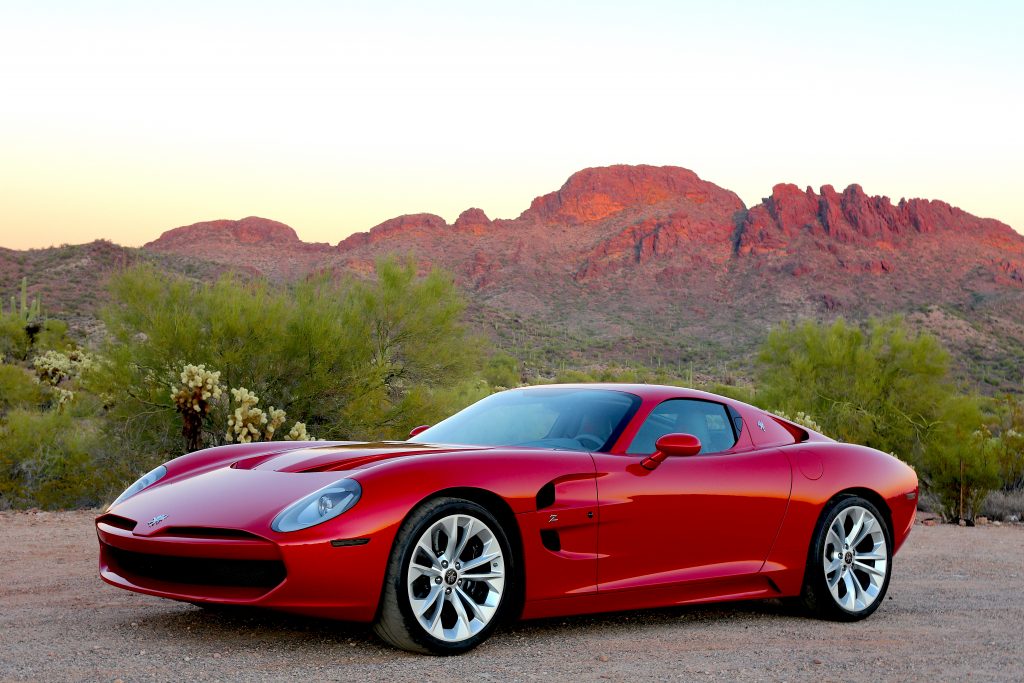 Over the past number of years, Marella and Andrea often spoke about relaunching the ISO nameplate, and the result of much brainstorming and then planning is the Iso Rivolta GTZ seen here. They ended up turning to the original Grifo A3/C for inspiration, and modernised the form by merging it with Zagato's design language. The result is one the best offerings of Andrea's prolific era, a striking berlinetta that brings back old-school elegance and beauty.
The Iso Rivolta GTZ follows the Grifo A3/C's lead by being a front-mid-engine design, and underneath its svelte carbonfibre custom coachwork are specially tuned Corvette Z06 underpinnings. The engine and its placement aren't the only link between the past and present, though, for what really surprised me after settling into the form-fitting bucket seat, and looking through the expansive, custom-made windscreen, was the floodgate of memories this new Iso awakened.
Those who have been behind the wheel of an original A3/C, Stradale or even a Bizzarrini Strada that came after the Isos, will recognise the curvaceous fenders and slight power bulge in the centre of the hood. Forward visibility is expansive, and when pottering around town the GTZ is more like a Grifo GL than the A3/C or Stradale. It's comfortable, easy to drive and, on a warm day in desert climates, the air-conditioning makes sure you don't break a sweat.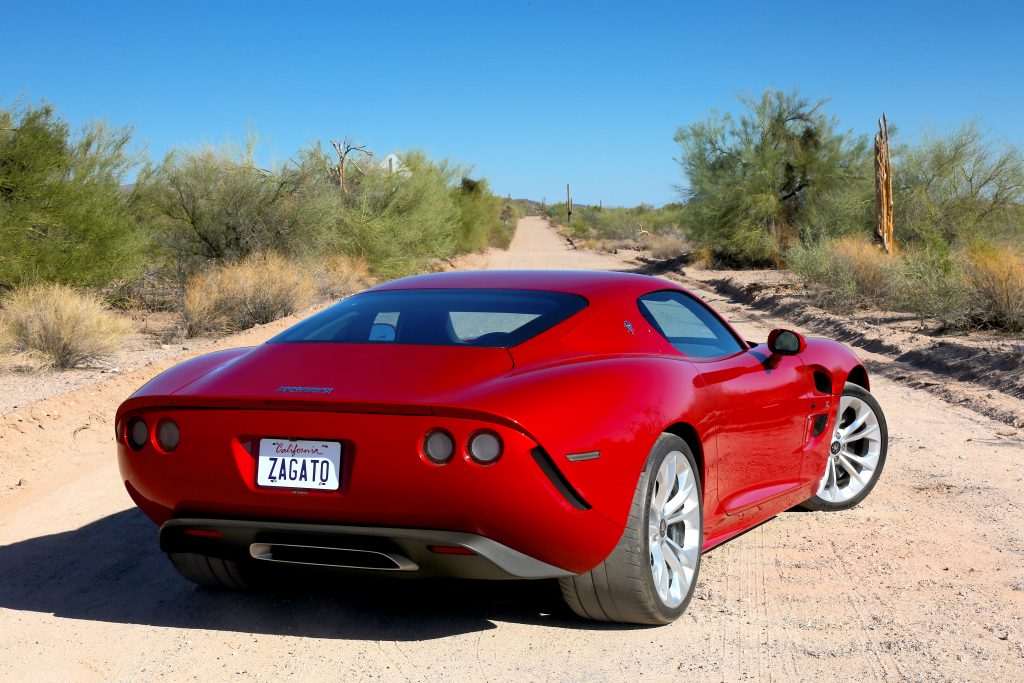 Much to my dismay, my time behind the wheel was limited due to the car going to auction at Mecum's Kissimmee sale in mid-January. But a brief stint on open roads was enough to start sensing the Iso's character, and the elixir that makes it possible – light weight and structural rigidity. Computer wizardry has gotten so good these days that most everything seems refined and fast, but true lightness has a certain tactile feel and alacrity of response that not even the best programmers can replicate.
The car's shipping documents list the weight at a feathery 1199kg which, when combined with 660 supercharged V8 horsepower, 650 lb ft of torque and that sumptuous carbonfibre's impressive rigidity, means you simply think input, and the Iso moves. The experience had me yearning for more – particularly after hearing the howl the supercharged engine and exhaust made when your foot is in it. In a conversation with Marella Rivolta several days later, we both spoke about the car's beguiling dual personality, and how it's a purring kitten in town and a nimble-footed, muscular cheetah on sinuous roads.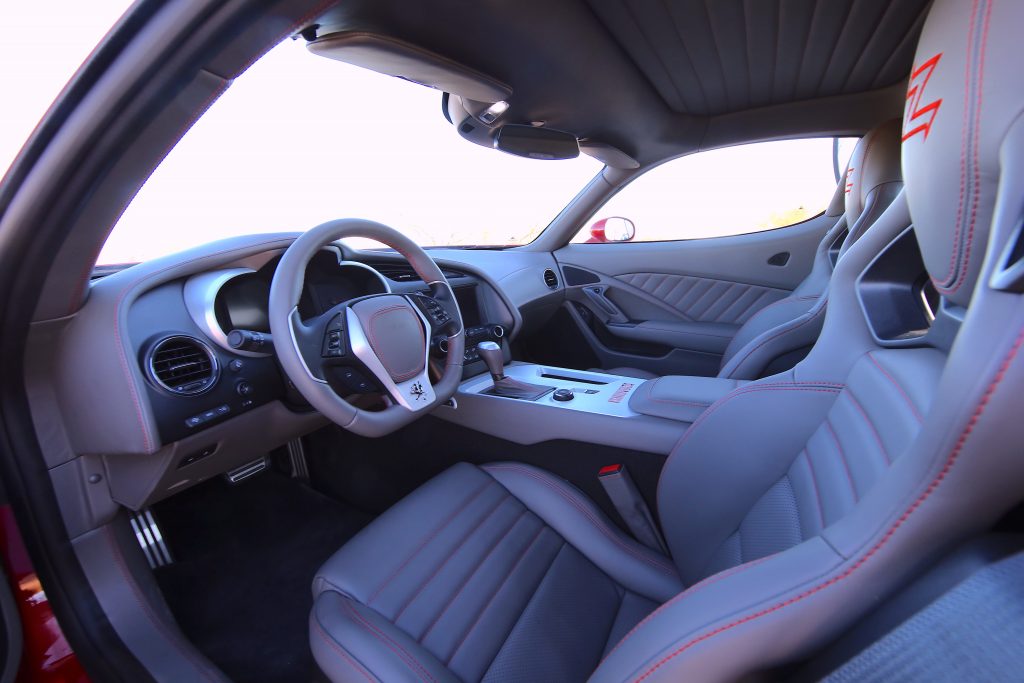 There's much I find appealing about the Iso Rivolta GTZ, including an element devoid in a number of marques that have returned: an unbroken family lineage of involvement. First came founder Renzo, then his engineer son Piero from the mid-1960s. When the latter was working in Italy's automotive scene in the 1990s, considering new Isos, Marella was working alongside him. Now she's at the helm of the family nameplate, delving into the marque's DNA to make sure the GTZ remained true to Iso Rivolta's roots. "It's the most difficult car I've done while at Zagato," she told me, noting she was constantly wondering what her grandfather would think as they designed and developed it.
She needn't have worried. By (literally) marrying such attention to detail and decades of family lineage with a century-plus of Zagato heritage, this machine has a legacy that's unique in the auto industry. And with just 19 made, you aren't likely to see yourself coming the other way – something that's getting difficult to say with other marques and models that are supposed to be rare and 'exclusive'.
If you liked this, then why not subscribe to Magneto magazine today?