WORDS: nathan chadwick | PHOTOGRAPHY: Auto e Moto d'Epoca
Padova might be internationally known for being one the oldest universities in Europe, but for Italian car enthusiasts, and enthusiasts of Italian cars, it's the Auto e Moto d'Epoca that's the hot ticket come October.
It's not just Italian models that make up 5000 cars shown by 1600 exhibitors in 11 halls (and often all around them), but German, British and American cars are well represented as well. You'll see Mille Miglia veterans and 1990s supercar heroes, and everything in between – plus some rather random stuff, usually wearing a Fiat badge. Manufacturers such as Bentley and Mercedes-Benz bring along classics, while FCA Heritage has a large stand showing off its latest restorations. Traders and private sellers have everything you can think of, and the autojumble is well worth a fumble. However, it's the cars that are the real stars, so we've brought together a gallery of our favourites from day one. We're already booking tickets for Auto e Moto d'Epoca in 2022…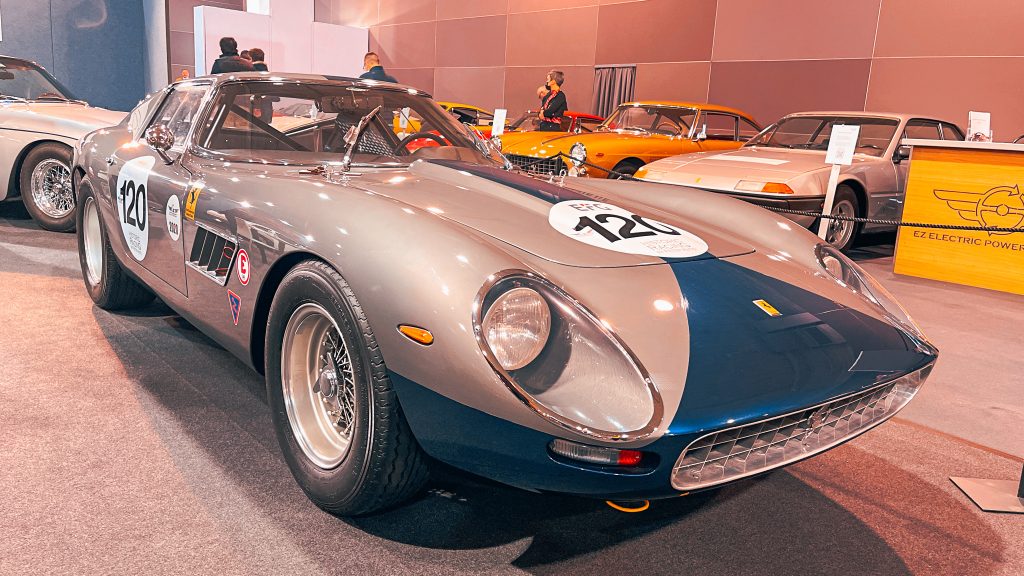 1. Ferrari 250 GT Drogo
Carrozzeria Drogo lived a short life, but its designs have become some of the most talked about in classic circles; take the 250GT Breadvan, for example. This particular car started life as a 1960 250GT Pininfarina before being shortened by Vaccari and rebodied by Piero Drogo in 1964.
It would be tinkered with again in 1973, when the then-owner, a Mr Siebenthal, gave the car a 250GTO-aping nose-job. Since then it's travelled from Europe to Mexico and back, and is set to compete at Goodwood.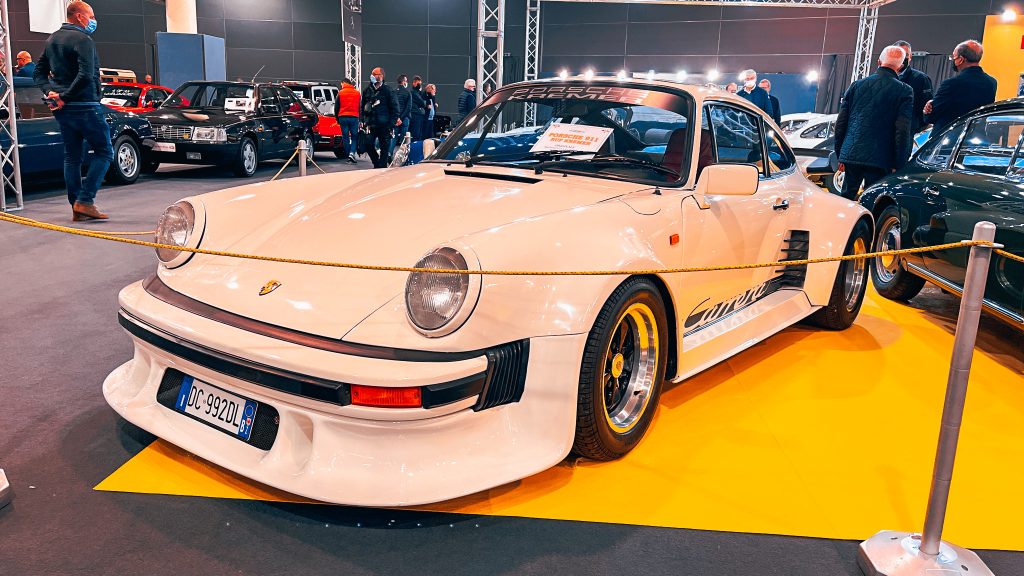 2. Porsche 911 Kremer/Ruf
Porsche, Kremer and Ruf – three different names that all carry significant weight among the aircooled 911 clan. Porsche for obvious reasons, and Ruf for its spectacularly focused adaptations of the 911 brood.
Kremer, however, is famous for its racing exploits, winning the Le Mans 24 Hours in 1979 and the Daytona 24 Hours in 1995. The Cologne-based team has adapted many Porsches over the years, from 917s to 911 GT2s. Sadly there isn't much to go on as to what this white wide-boy is packing under its engorged body, but we'd rather like to find out. When it isn't raining, that is…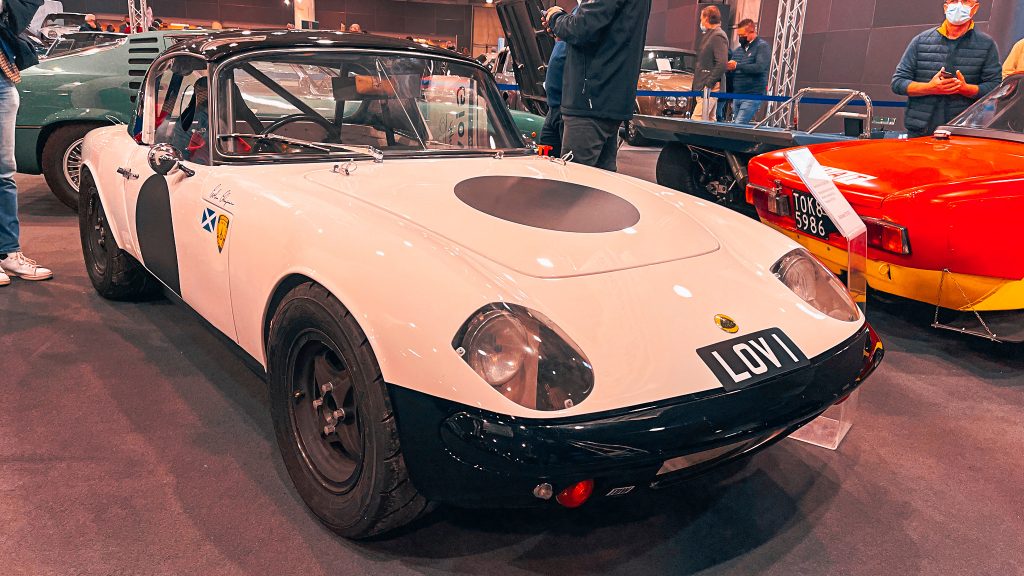 3. Lotus Elan 26R
The Lotus Elan is a featherweight car, but although its considerable lack of mass has made it a great model for motor sport, taking it track-side wasn't really the aim. When Hethel did decide to take the Elan racing, it approached the project with gusto.
The 26R gained lightweight, competition-ready wishbones, sliding spline driveshafts rather than rubber joints, larger anti-roll bars and reinforced suspension pick-up points. The pedals were relocated for ample heel-and-toe action, the brakes were beefed up with dual-circuit technology and twin master cylinders, and lightweight calipers. Cosworth worked on the engine to produce between 140bhp and 160bhp. This particular example has Tony Thompson history.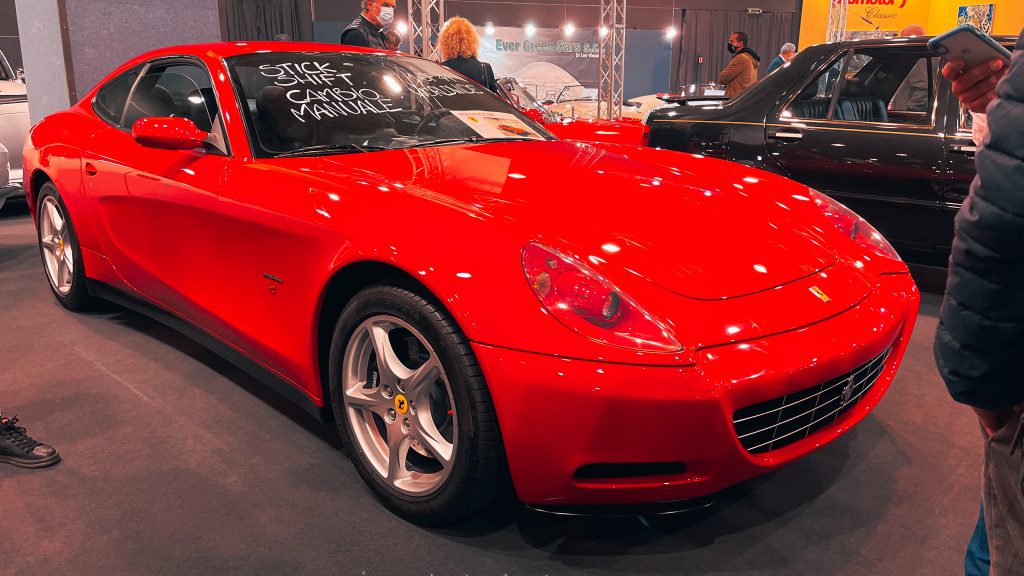 4. Ferrari 612 Scaglietti
Maranello was well wedded to the use of F1-style paddle-shift technology by the time the 612 Scaglietti finally replaced the long-lived 456 in the early to mid-2000s. However, a handful of 612s were specified with three pedals, and this is one of them.
Just 44 were so specced worldwide, making this a very rare thing indeed. That's reflected in the prices for manual 612s, which can be as much as double that of a similarly aged semi-auto.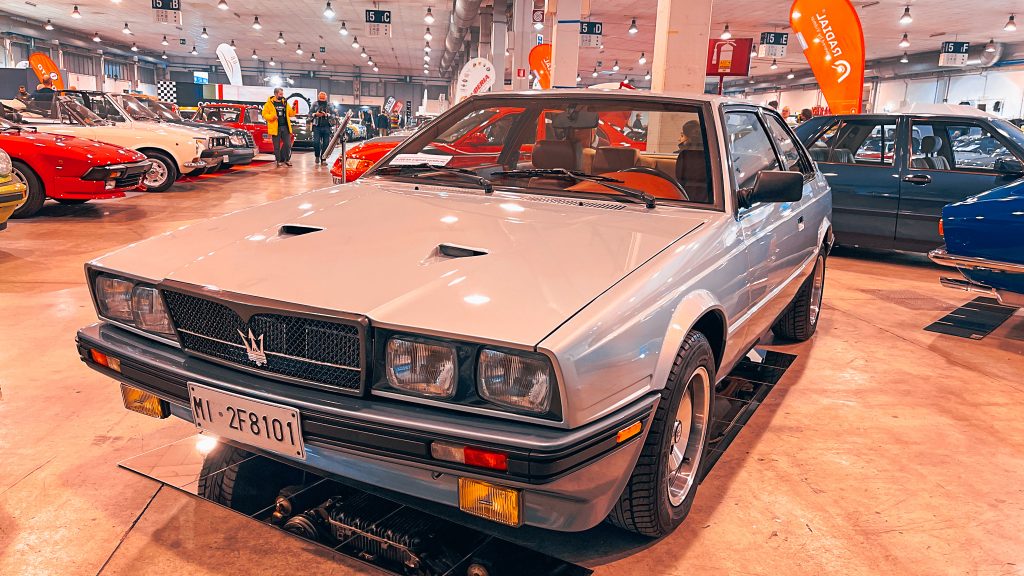 5. Maserati Biturbo SI
The Maserati Biturbo marks its 40th birthday this year, and while that anniversary might not seem like something to celebrate for some, for a growing number of people its combination of aggressive, angular looks and twin-turbo V6 punch is proving ever endearing.
This particular example is an Italian-market-only SI. Introduced in 1986, it was among the first Biturbos to receive fuel injection, which meant an end to the hot-starting issue that did much to tarnish the car's name. Performance was suitably brisk, with its 220bhp from 2.0 litres enough to see off BMW's 325 and 525 by some margin. And who doesn't love NACA ducts?
6. Bugatti T37 '227'
This 1926 Bugatti T37 has had quite the life, with first owner Count Stanisław Czaykowski, a renowned privateer racer, competing in the 1927 Le Mans 24 Hours. Sadly that ended in a non-finish, but the car bounced back with third place at the Pau GP later that year.
It was bought by Tony Award-winning set designer Peter Larkin, who owned the car for six decades until earlier this year. The late Mr Larkin loved the car so much, he had a terrace built for it in his New York home.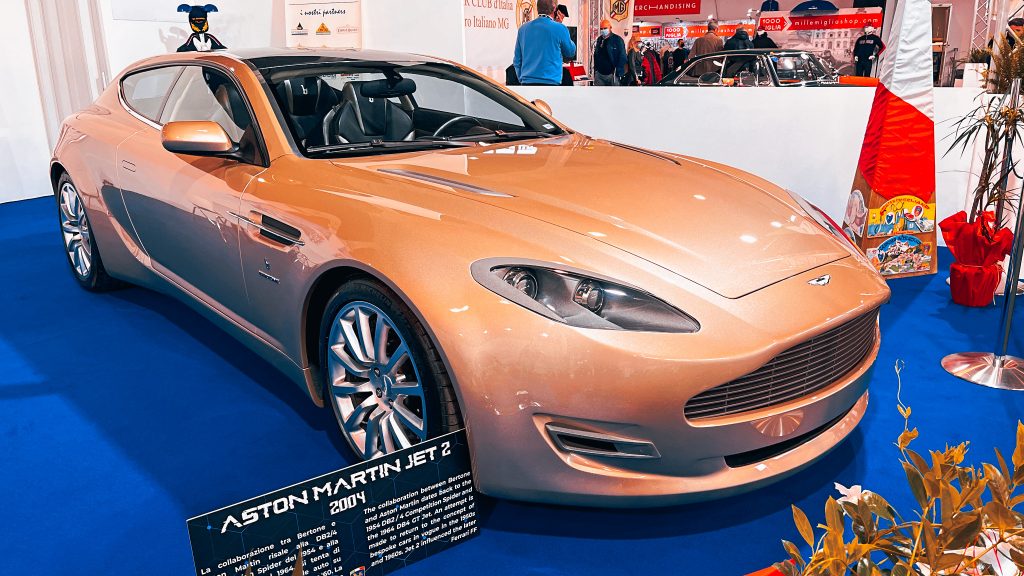 7. Aston Martin Bertone Jet
Designed to pay homage to the DB4GT Jet of 1961, the Bertone Jet 2+2 was one of Bertone's last acts as a design house. The process was begun in 2012 at the behest of Aston aficionado Barry Weir, and used a Rapide as its basis.
That means this shooting brake has a 5.9-litre V12 – and small-scale production was planned, but Bertone's demise curtailed those plans. The body moulds still exist, if you know the right people to ask if you fancy one yourself…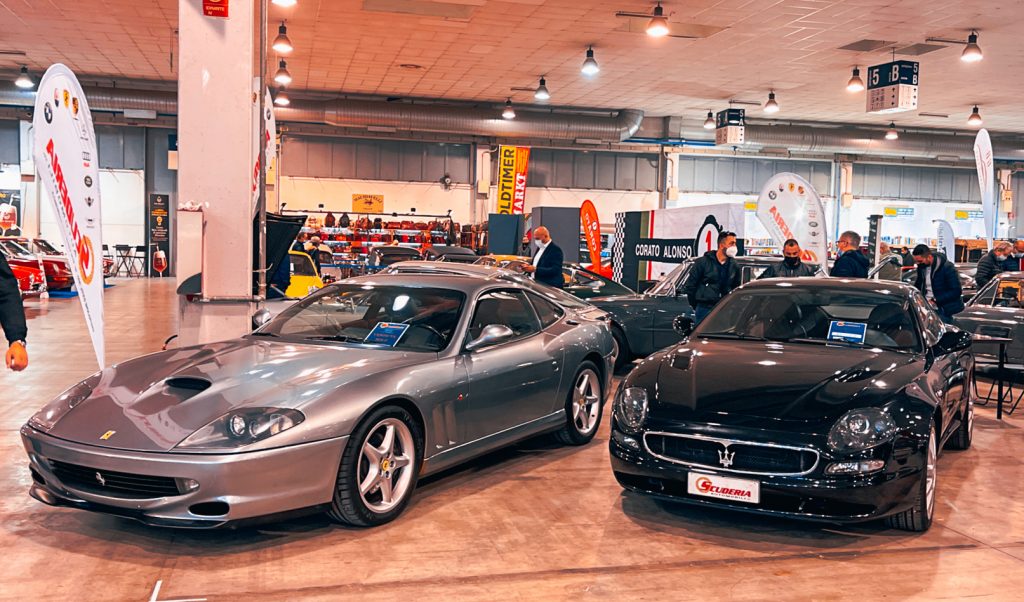 8. Ferrari 550 Maranello and Maserati 3200GT
Two takes on Italian GT action, yet only one has so far been seized upon properly by the market. On the left we have a Ferrari 550 Maranello, the car that helped to relaunch the brand in the mid-1990s alongside the 456GT and F355. Designed to be a car first and a Ferrari second, it was a return to the front-engined V12 flagships made famous by the 275GTB/4.
The car on the right might not be immediately obvious to keen-eyed viewers from the US. It's the Giorgetto Giugiaro-penned 3200GT, a car that wasn't officially imported to North America. Unlike the Frank Stephenson-tweaked Coupé (or 4200 as it has become known), it doesn't use a Ferrari V8 – it's a twin-turbocharged V8 that was first introduced with the Shamal, giving 370bhp. Could we see a spike in interest as we approach the 25-year rule for 1998 cars?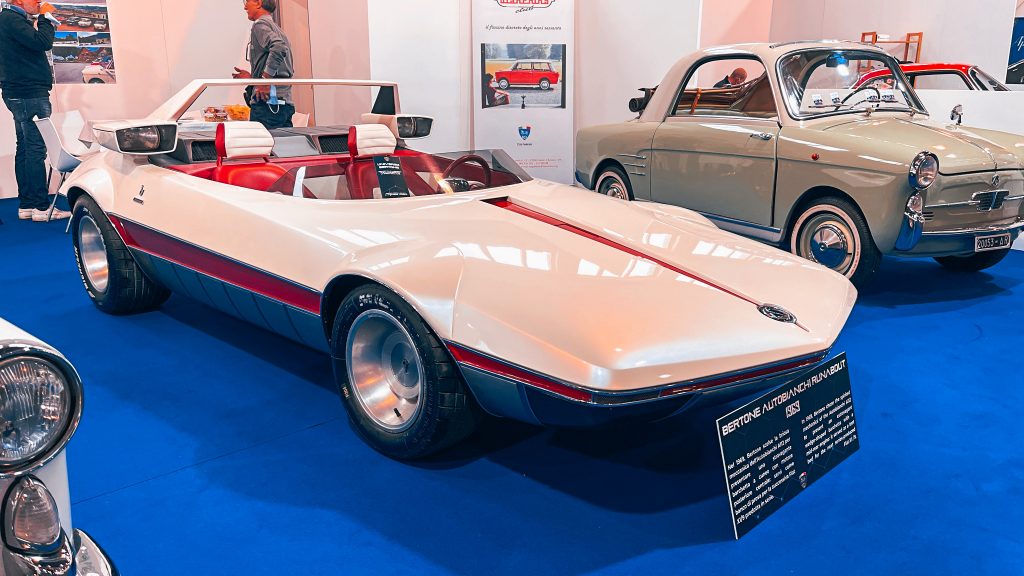 9. Bertone Autobianchi Runabout
Built on Autobianchi A112 underpinnings, the Runabout previewed a wedgy future we didn't quite get. This mid-engined marvel was perhaps always a bit too 'out there' to be considered for series production, but it would serve as an important test bed for the later Fiat X1/9.
What's most astounding is that this car dates from 1969, pre-dated other, more famous wedge designs by some time.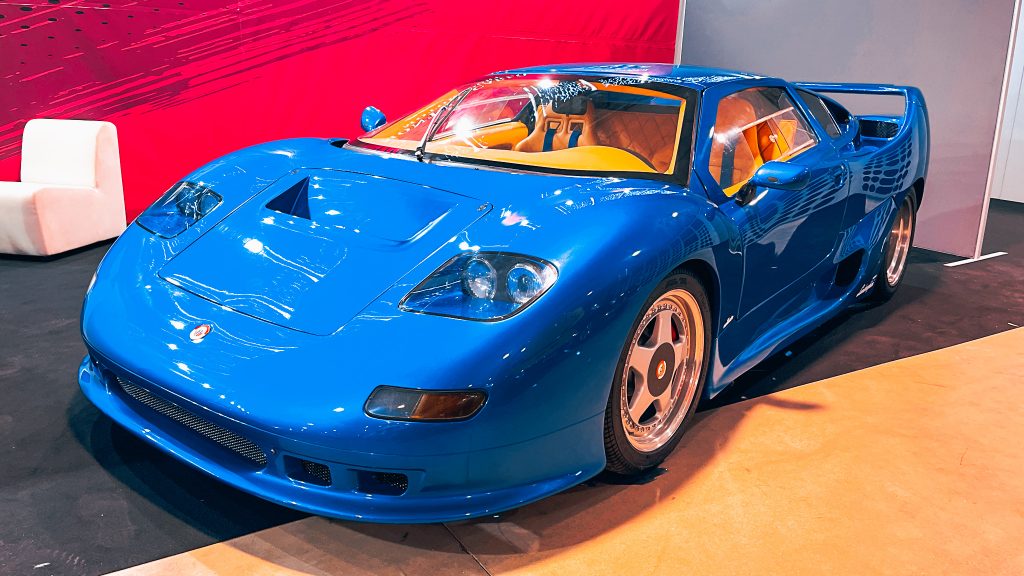 10. MCA Centenaire
If a certain number of readers are getting a tinge of familiarity about the blue beauty, then worry not. For those of a certain age, the MCA Centenaire was an extremely exotic addition to the toy car collection, courtesy of Bburago. However, the chances are you'd never see a real one.
That's not surprising, given that just five out of a proposed 100-strong production run were ever completed by the Monegasque manufacturer, which is a shame as this carbonfibre monocoque machine uses either a twin-turbocharged Lamborghini Countach V12 with 700bhp, or a Mercedes-Benz V12 with around 500bhp. Still, those with the Bburago model can still dream, and bounce it off the skirting board without crippling insurance worries.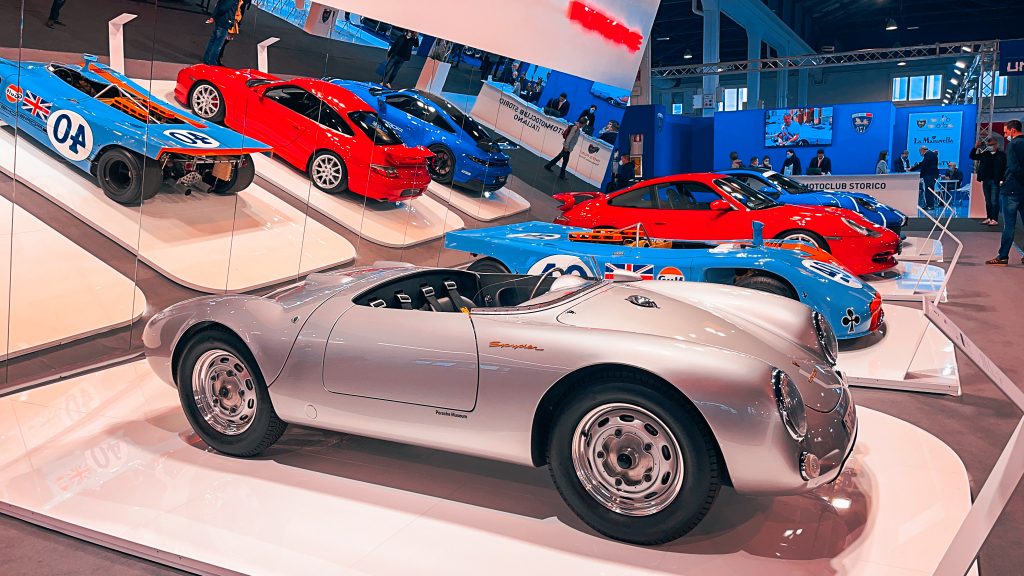 11. Porsche 550 Spyder
Manufacturers love to get involved with classic shows, and Auto e Moto d'Epoca is no different. Bentley, Mercedes-Benz and Porsche all came along, with Porsche and Mercedes-Benz liberating some rarely seen classics from their heritage fleet.
The undoubted star of the Porsche display had to be the 550 Spyder, the car so-called Little Bastard by James Dean, who would later perish behind the wheel of his example.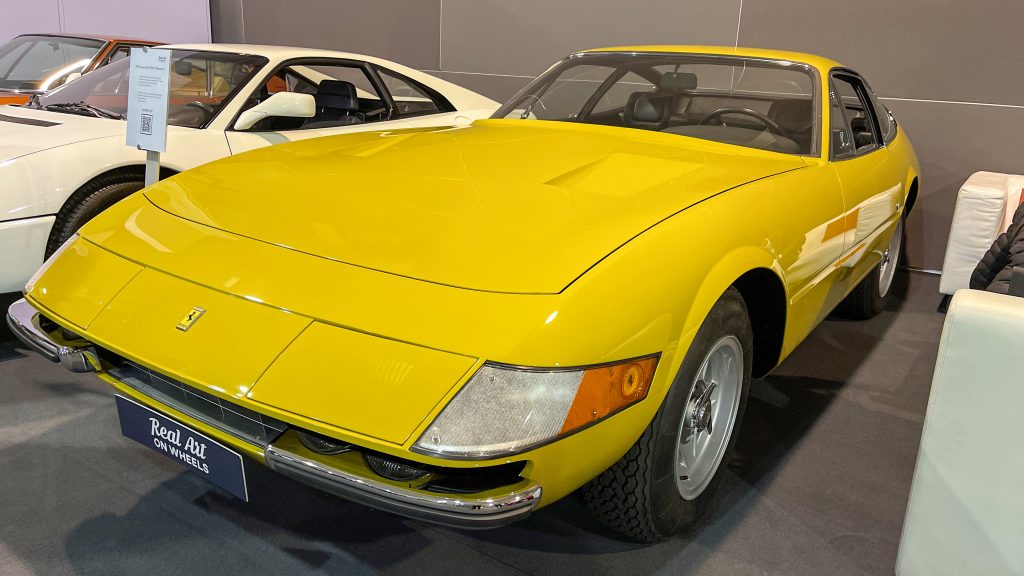 12. Ferrari 365GTB/4 Daytona
The Padova show isn't dominated by Maranello machines – other manufacturers are given their chance to shine. However, when special Ferrari roads cars are spotted at the show, they are very special indeed.
How about this 365GTB/4, dating from 1971? It's been completely restored mechanically and externally, while the interior is said to be original – and it's one of just nine delivered in this suitably 1970s hue called Giallo Senape.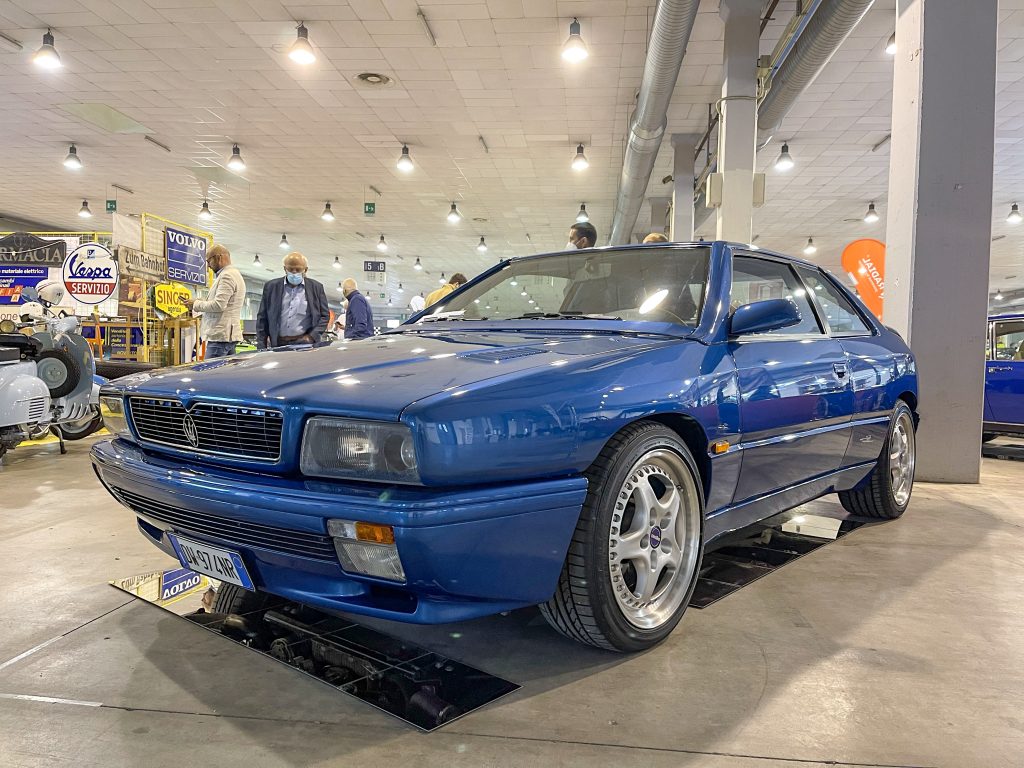 13. Maserati Ghibli II Primatist
The Maserati Ghibli II represented the end of the twin-turbo V6 line for Maserati in coupé form, and used famed Countach designer Marcello Gandini to create a new shape that moved the styling on. Still brutal, but a more organic shape. In Italian-market form, the signature dual-boosted V6 boasted 305bhp – a lot for 2.0 litres in the mid-1990s.
The engine was so effective it found use in powerboat speed trials. The Primatist team would use the motor to set a World Speed Record over a kilometre in 1996, and Maserati commemorated this with the Primatist special edition. Although mechanically unchanged from the standard car, it received bespoke exterior paint and an oh-so-1990s mix of blue and metallic turquoise leather interior. Just 34 were built.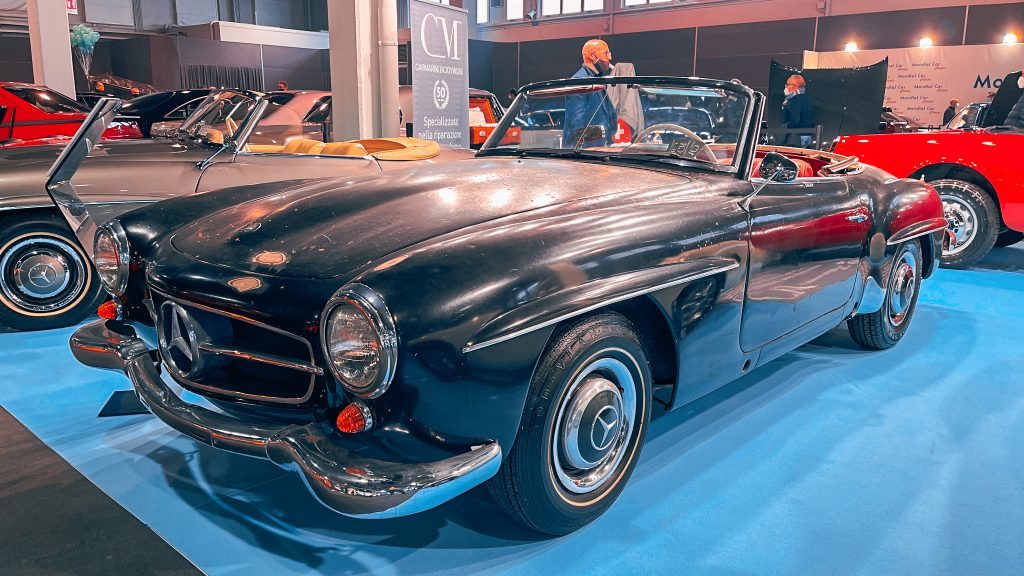 14. Mercedes-Benz 190SL
One of the great joys of Padova is roaming the market sections, spotting a restoration project and stopping for a pistachio cannoli to consider the merits of upsetting your bank manager.
Of the Auto e Moto d'Epoca cars that caught our eye, a multi-colour but un-rusty Alfa Romeo Montreal stood out, but we became rather smitten with this 190SL, which looked remarkably solid and suitably sinister in black.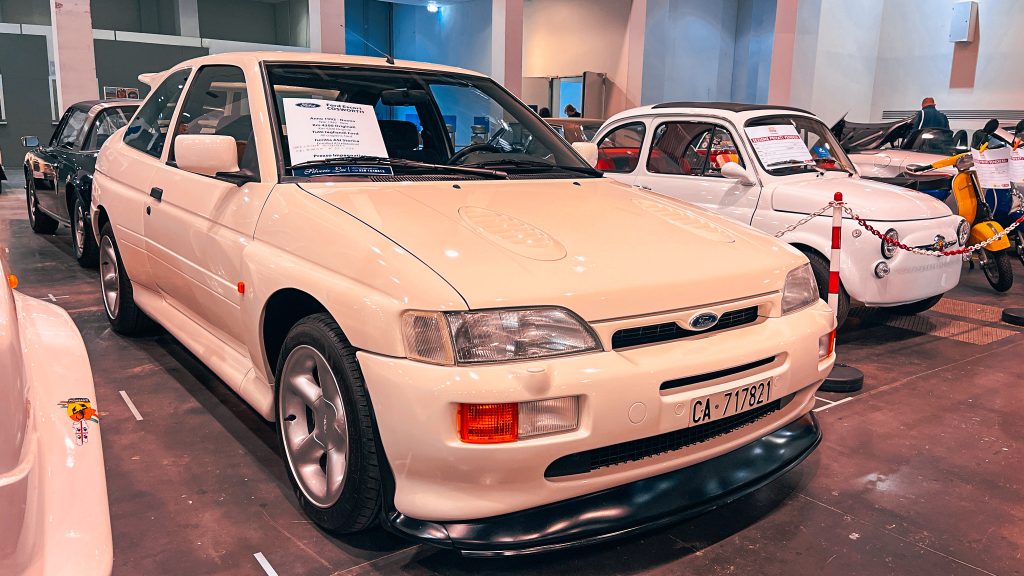 15. Ford Escort RS Cosworth
This being Auto e Moto d'Epoca, as you'd expect there are lots of hot Lancia Deltas on display, from HF 4WDs lurking outside in a damp northern Italian autumn, to exceptionally rare HF Integrale Evo special editions such as the Dealer Collection and Martini 5 and 6 inside. Lancia rallying hero Miki Biasion was also in attendance, promoting his signature cars.
However, Biasion had moved to Ford by the time the Blue Oval had launched its Delta destroyer, the Escort RS Cosworth. In the end it never quite made the grade at the highest level due to internal politics and budget issues, but did pick up several national titles. Still, Ford saw fit to make a Biasion special edition for the Italian market, of which this was number 52 of 120 made, stripped out and ready for hooliganism.
16. OSCA MT4-28D 1100 Sport
This OSCA is a one-of-one creation that started life as a standard MT4 as bodied by Morelli. However, specialist Ernesto Foglietti soon got to work modifying the front of the car. He'd later draft in Giorgio Valentini to modify the rear suspension and chassis, while the body was altered to give it a unique Lotus-style flavour.
Crafted from aluminium, the front end was designed by Valentini to partially cover the front wheels to cleave the air more effectively. In the hands of Carlo Monzino, the car would compete in the 1955 Mille Miglia, while Rinaldo Masperi would get behind the wheel for the 1956 and 1957 races.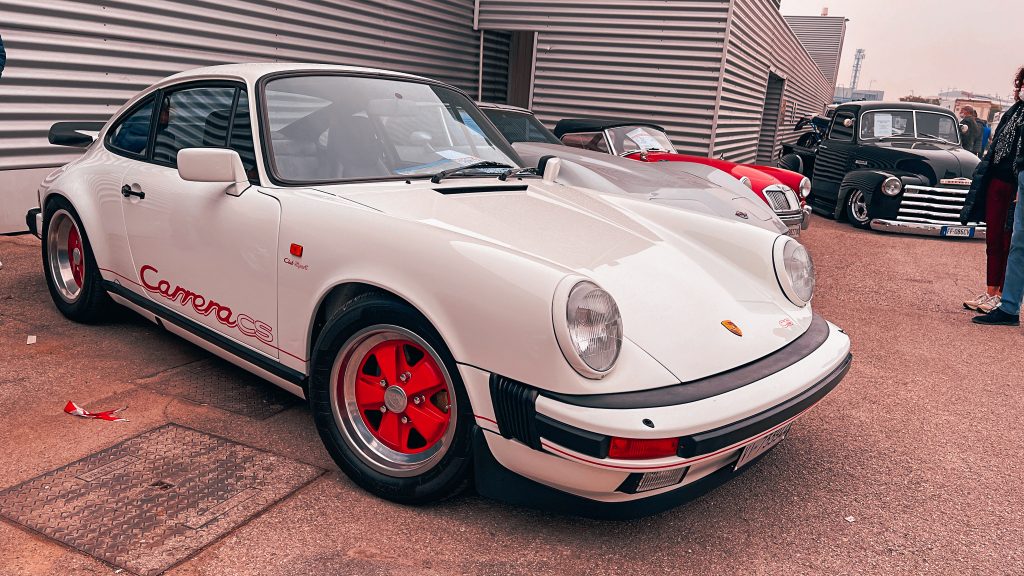 17. Porsche Carrera 3.2 ClubSport
Introduced in 1987, ticking the ClubSport package on the Porsche Carrera 3.2 order form meant you could get a taste of motor sport in your roadgoing 911. Option M637 deleted electric windows and mirrors, sunroof (apart from one example), air-conditioning (apart from two examples), rear seat, undercoating, sound insulation, rear wiper, fog lamps, front hood lock, engine and luggage lights, radio and more to save 70kg.
In the meantime, the engine was blueprinted with hollow intake valves and specified with a higher rev limit – just 340 are believed to have been made over a two-year period.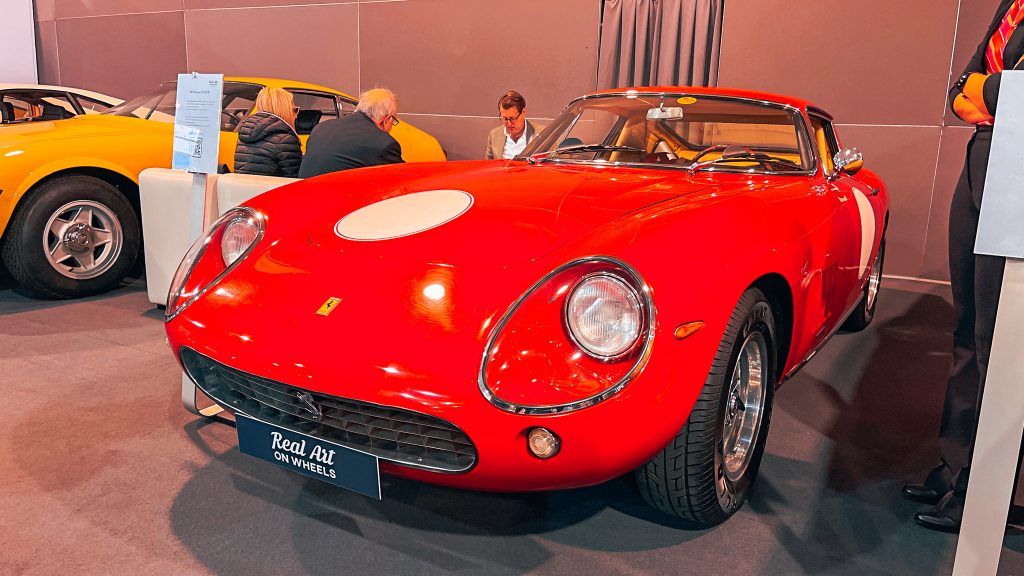 18. Ferrari 275GTB Shortnose
Designed by Pininfarina and built by Scaglietti, the Ferrari 275GTB/4 was the must-have thing for the world's Jetset. Its Colombo V12 was the perfect soundtrack for blasting around the Continent, whether you were a plutocrat or star of stage or screen, while its double-wishbone independent suspension – a first for Ferrari road cars – brought forth new levels of handling pleasure.
This particular 275 displayed at Auto e Moto d'Epoca is one of the last three 'short-nose' models built, and one of only ten produced in Oro Chiaro.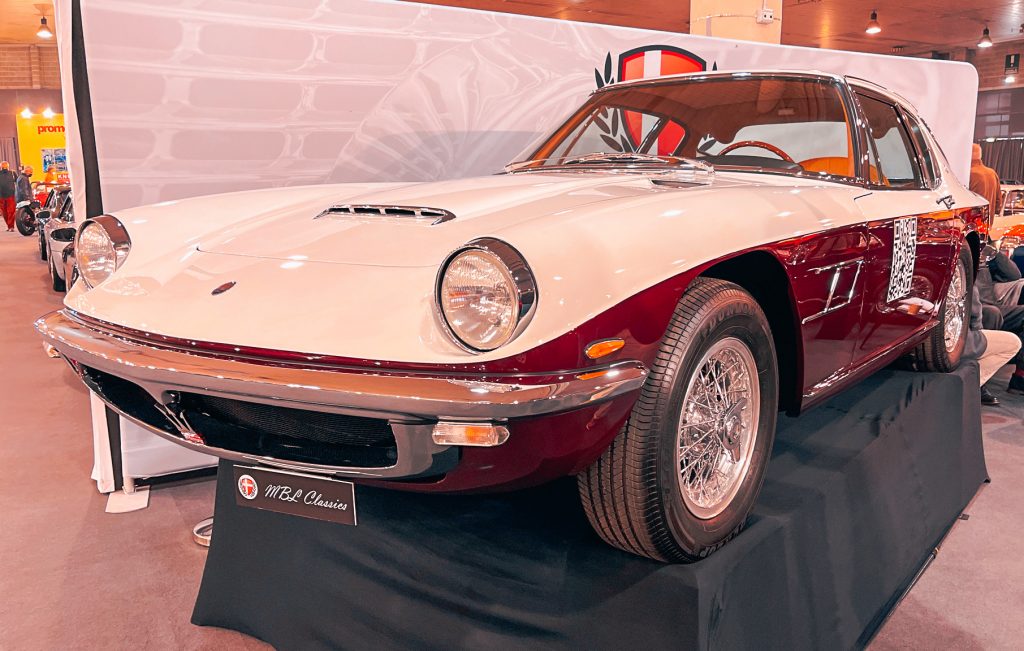 19. Maserati Mistral
The Mistral is one of Frua's greatest designs, but we've often seen them in silver. Here's a colour combination to put the cat among the pigeons, or the Great White Sharks among the Neptunes (or, er, something like that…).
Its two-tone colour scheme was crafted by Polish Maserati restorer MBL Classics, which is branching out into Ferrari restorations with a distinctly battered Testatorssa, also on display. But as for the Mistral colour combo – are you a fan?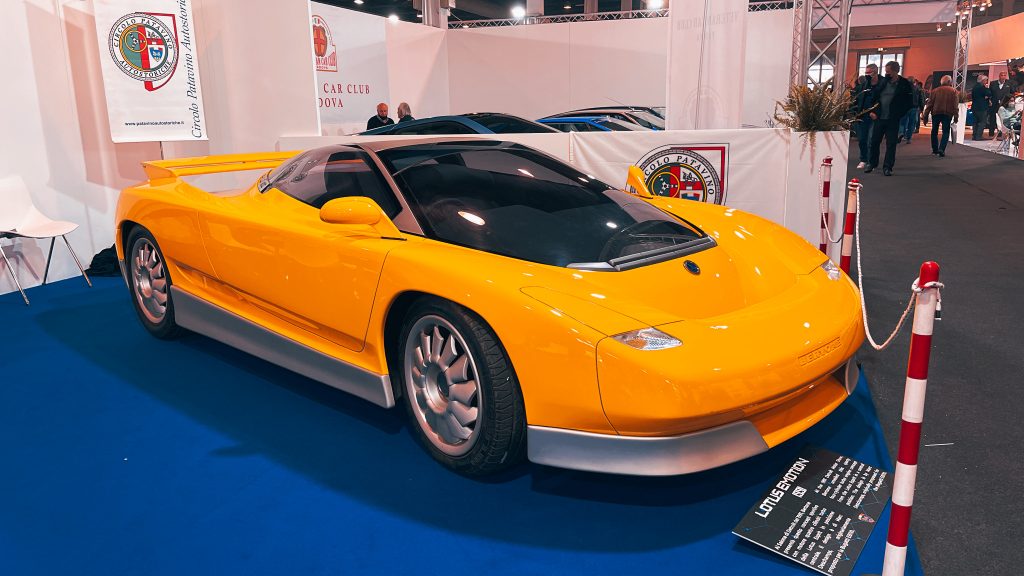 20. Bertone Lotus Emotion
Another 'what might have been' from Bertone, this time with Hethel overtones. Launched at the 1991 Detroit Motor Show, the Lotus Emotion used a turbocharged four-cylinder engine donated by an Esprit.
It never reached production status, but if you're wondering why it looks so familiar, it was designed by Marc Deschamps, who would be involved in the design of the Bugatti EB110.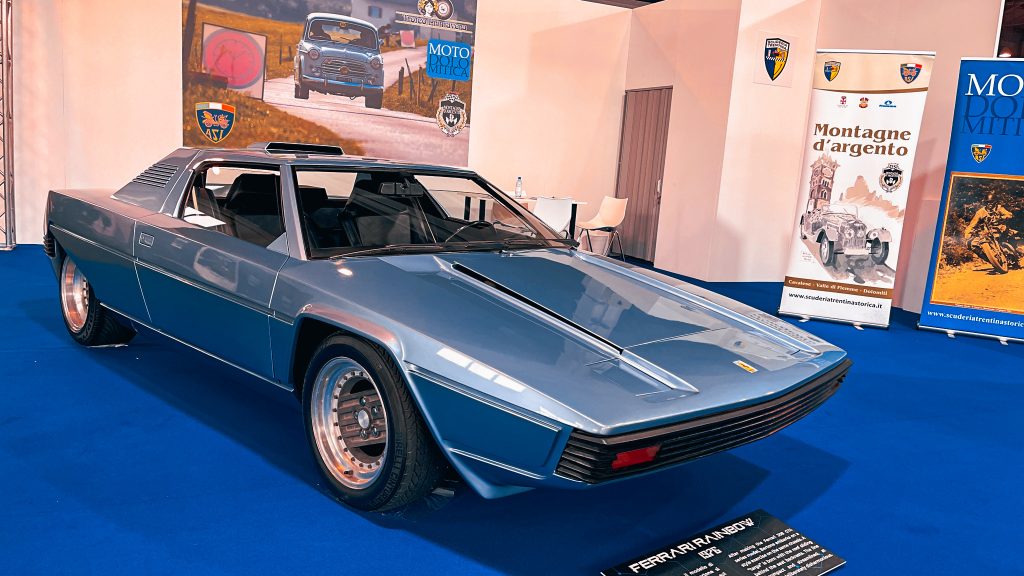 21. Bertone Ferrari Rainbow
The Ferrari 308GT4 used to be looked upon poorly by Ferrari enthusiasts, but appreciation of its angular Bertone-shaped form has grown over the past few years.
In 1976 Bertone sought to capitalise on its association with Ferrari with this targa-topped styling exercise called the Rainbow. With the roof sliding down behind the seat backrests, it was practical rather than simply aesthetics led. However, its styling, said to be intentionally 'inharmonic', didn't meet with Ferrari's approval and the car remained a one-off.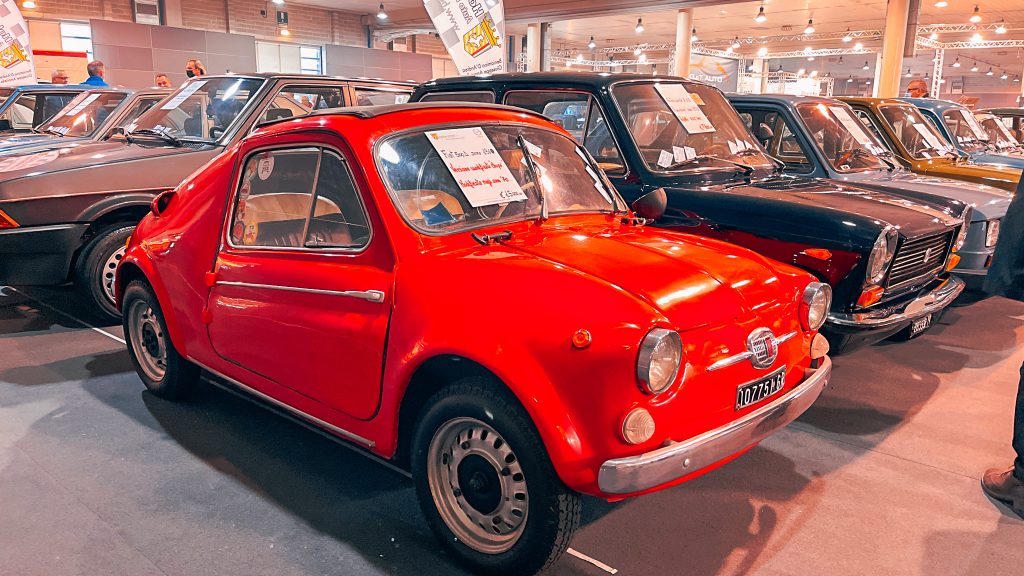 22. Fiat 500 Coupé
This being Italy, Fiat 500s are absolutely everywhere, from cute and quirky beach models through to hardcore Abarth-tuned racers, and absolutely everything in between.
Curiosity has led us to choose this Coupé. Originally built in 1960 to 500D specifications, it developed this coupé look in 1970. It's been claimed to be a one-of-one prototype – do you think it works?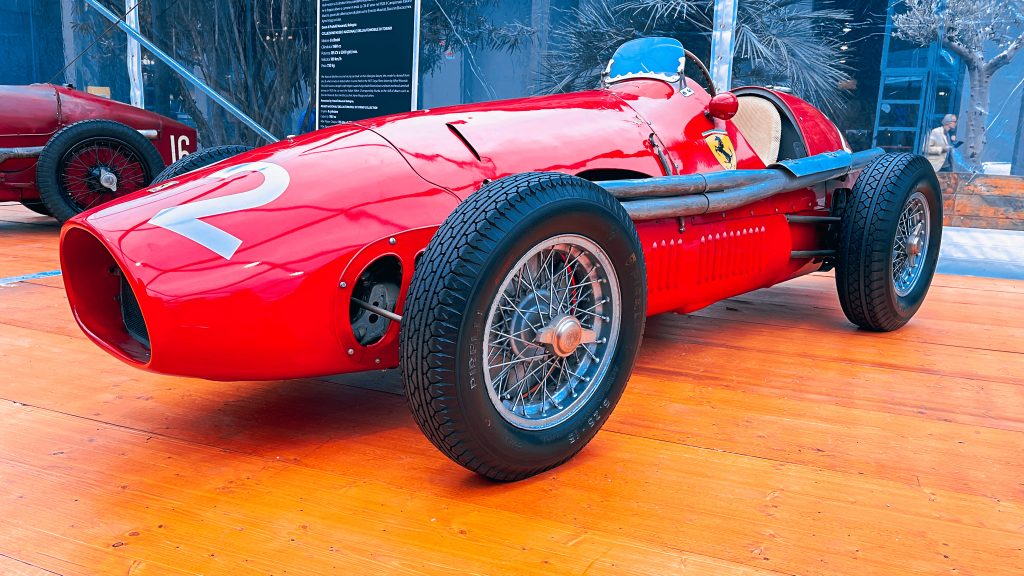 23. Ferrari 500 F2
The Ferrari 500 F2 is one of the most successful Grand Prix cars ever made, its Aurelio Lampredi-designed 1985cc four-cylinder engine charging Alberto Ascari to World Championship glory in 1952 and 1953.
Its chassis is similar to that of the 375, with two side members and crossmembers, independent front suspension, a de Dion rear axle and four forward gears. This particular example shown at Auto e Moto d'Epoca was donated to the National Car Museum in Turin by Enzo Ferrari himself.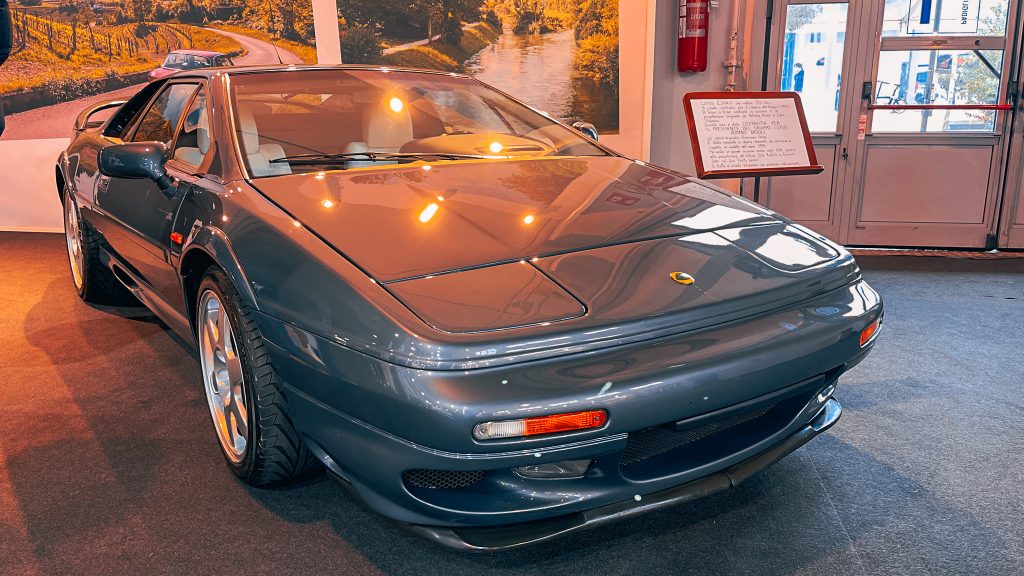 24. Lotus Esprit V8
Although the joys of four-cylinder turbo performance was more than enough for ardent Esprit aficionados, Lotus knew it needed a 'proper' supercar engine. In the 1990s, it finally got it – a 350bhp twin-turbo V8, which would have produced more had it not been stymied by transmission problems; it produced 500bhp on the dynometer.
This particular example is very special indeed – it was built to then-Lotus owner Romano Artioli's specifications, and finished in the suitably named Chairman Grey.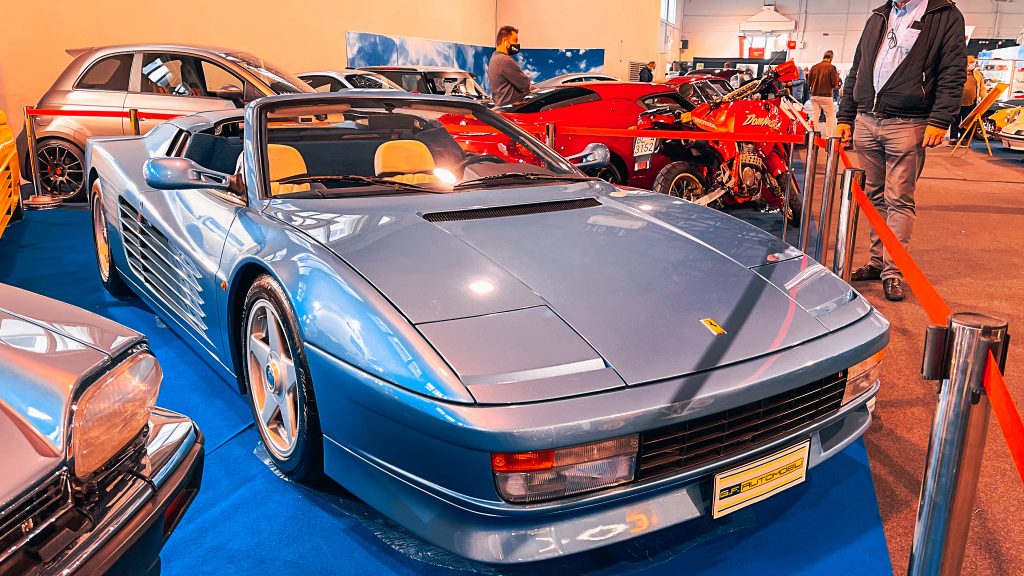 25. Ferrari Testarossa Sliding Roof
There was only one official Testarossa Spider, although there have been several conversions done, most notably by Straman. This one appears to be slightly different, as it has a similar mechanical arrangement to that of the 575 Superamerica. A modification too far, or in keeping with the most extravagant of Maranello machines?
And if you think this might be too much for you, the same vendor has number 12 of 23-built Straman-converted Ferrari 400is, which is in oh-so-'80s white, for €129,000.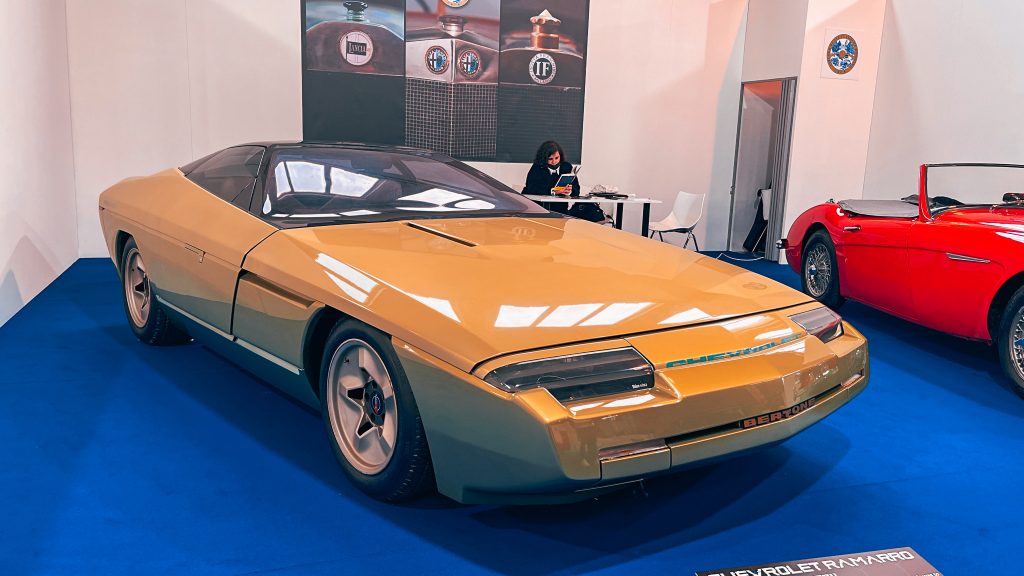 26. Bertone Chevrolet Ramaro
We could continue with more of Bertone's wild designs, but we thought we'd leave you with the Ramarro concept from 1984. With many of today's bespoke coachbuilt cars using Chevrolet Corvette underpinnings, this fabulous Bertone concept could be seen as way ahead of its time, using America's iconic sports car for its mechanical gubbins.
Sadly it would never reach series production, but we can see hints of the Pontiac Firebird at the front. Well, perhaps we've had too much Limoncello…
If you liked this, then why not subscribe to Magneto magazine today?