WORDS: ELLIOTT HUGHES | PHOTOGRAPHY: ford
Ford will mark 2022 as the final year of production for its Ford GT supercar by revealing the second version of its limited-run Heritage Edition models.
The news follows the unveiling of the GT '64 Prototype Heritage Edition in August 2021, which paid homage to the GT40 prototypes that birthed the car's legendary racing career.
Ford's latest Heritage Edition model honours Alan Mann Racing, and has been dubbed the GT Alan Mann Heritage Edition. The new car will be shown in the metal for the first time at the Chicago Auto Show from February 12-21.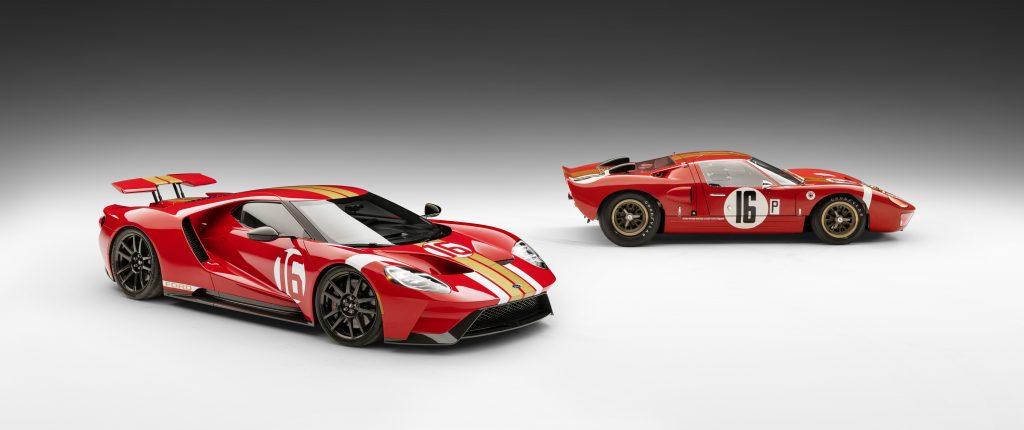 Alan Mann Racing was a British motor-racing stable that gained notoriety for entering Fords into prestigious events such as the Monte Carlo Rally, Tour de France Automobile and, most famously, the Le Mans 24 Hours.  
The team was instrumental in developing a lightweight body for the GT40, building two examples that raced in the 1966 Le Mans 24 Hours as part of Ford's effort to beat Ferrari that is now etched in motor sport lore. 
Unfortunately, both cars ended up retiring, and Alan Mann Racing's lightweight project was abandoned for the Mk2 GT40 for 1967. The famous number 16 car from the 1960s, known as the GT1, will be shown alongside the new Heritage Edition model at the Chicago Auto Show. 

The GT Alan Mann Heritage Edition cars will be finished in the same distinctive red and gold livery and evocative number 16 as the GT-1 prototype from 1966. This classic livery is complemented by exposed carbonfibre on several aerodynamic devices and wheels, highlighting the underlying Alan Mann Racing's philosophy of lightness. 
Red and gold accents continue in the GT Alan Mann Heritage Edition's interior, where the number 16 emblazoned on the door cards is set against red and gold stitching, red shift paddles and further exposed carbonfibre. 
Heritage Edition models get the same 660bhp 3.5-litre twin-turbocharged V6 and seven-speed dual-clutch automatic transmission with rear-wheel drive as the standard Ford GT. 
Ford hasn't confirmed how many GT Alan Mann Heritage Edition models will be produced, and deliveries are expected to take place in the first quarter of 2022.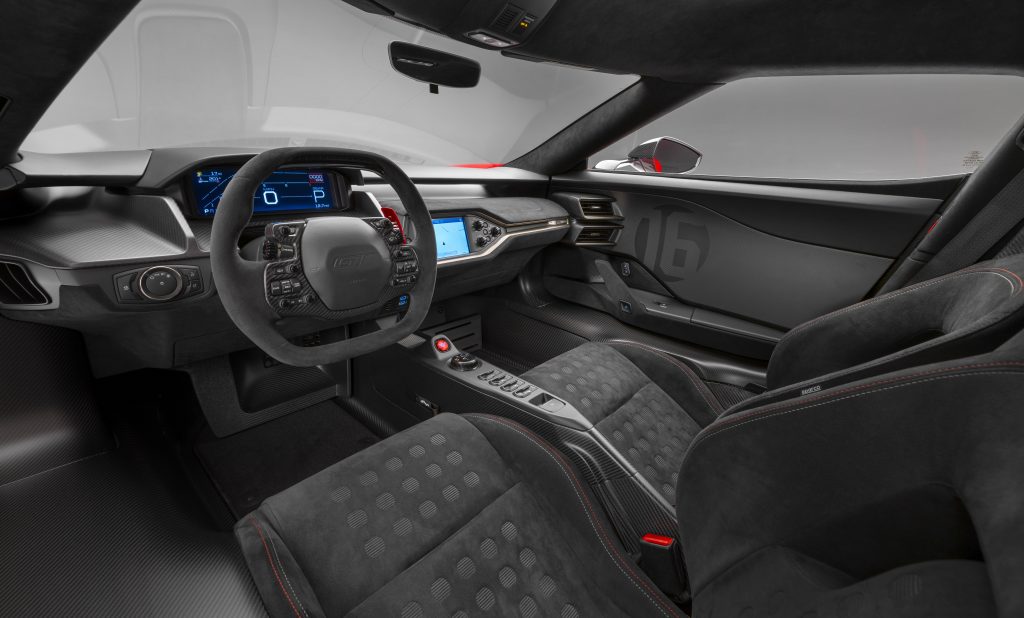 If you liked this, then why not subscribe to Magneto magazine today?