WORDS: DAVID LILLYWHITE | PHOTOS: SCOTT THOMPSON
Museo Alfa Romeo in Arese, Milan, is beautifully laid out, with more than 70 cars over six floors. But behind the scenes is an attraction that is, for many, even better.
This story first appeared in Magneto 17.
The storage rooms, over two storeys, are where the museum overspill is kept: more than 150 cars and 100 engines, prototype mechanical parts, trophies and models. It's cramped and haphazard, a far cry from the main museum displays. But it's utterly fascinating.
During the 2020 lockdown, the museum revealed the storerooms virtually via YouTube and social media. Now, tours are available every Saturday at 4pm for just €8 per person on top of the standard museum entry fee.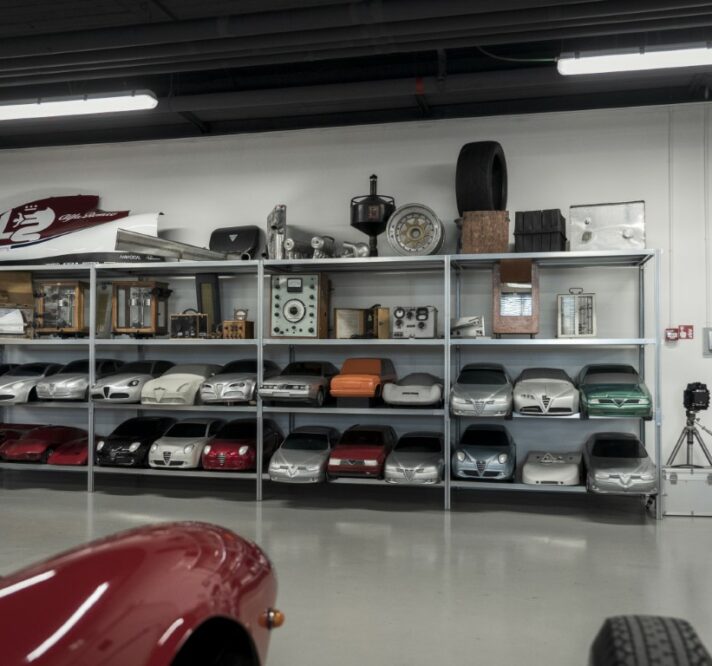 Many of the cars are concepts, prototypes, one-offs and competition machines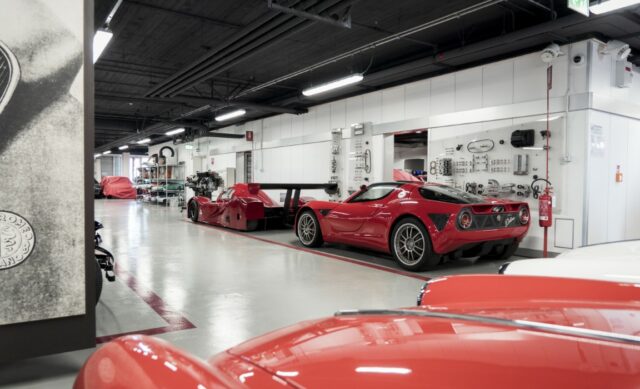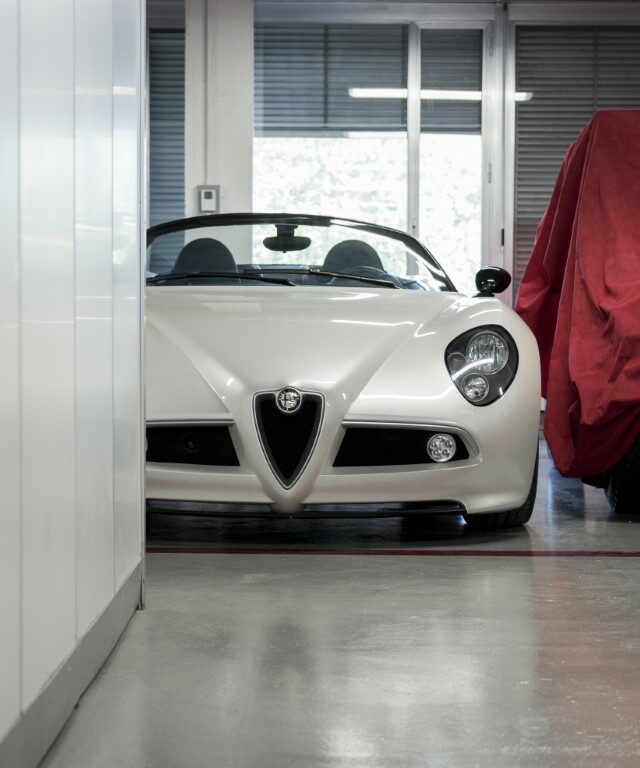 Many of the cars are concepts, prototypes, one-offs and competition machines. They include the Alfetta Spider and the Eagle, designed by Pininfarina in the 1970s, the Alfa Centauri prototype and the 177 that marked Alfa Romeo's return to Formula 1 in 1979. You will also find the Pope's car, a 164 Pro Car, the Nürburgring record 4C and much more.
Some of the models seem relatively run of the mill, but there's always a reason they've been kept, whether it's because they were the first, last or a unique specification.
"We like to collect something normal that is not normal," says museum curator Lorenzo Ardizio, as he points out a GTV in a special shade of red chosen to make it 'pop' for TV.
If you are heading to Milan, don't miss it. You need to book in advance by emailing collezione@museoalfaromeo.com
ITALDESIGN CAIMANO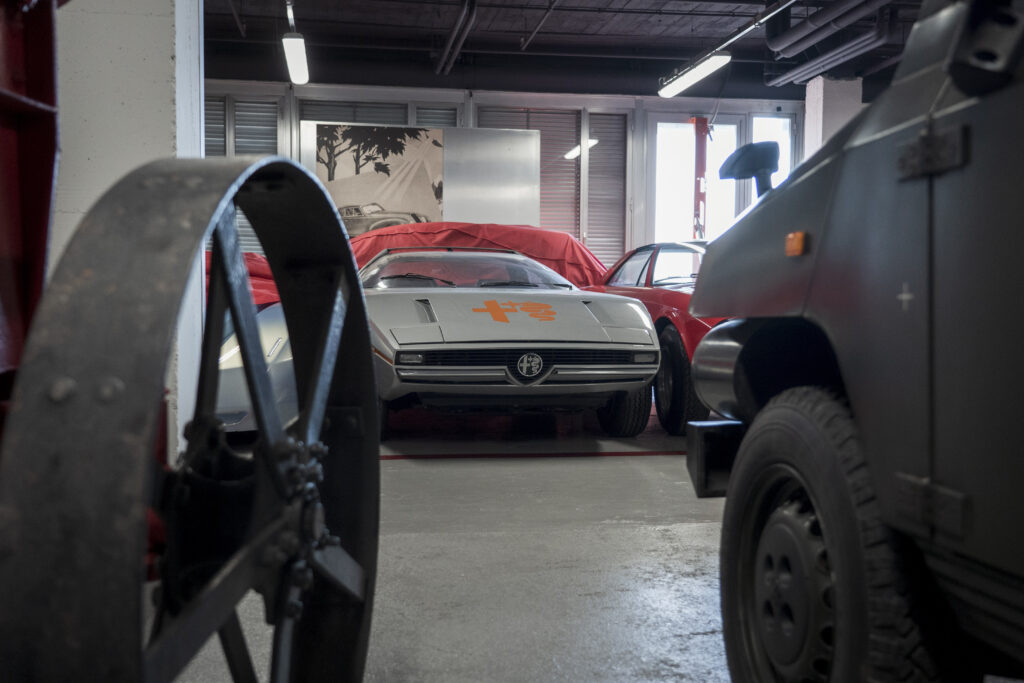 Italdesign's Caimano was shown in 1971, based on a shortened Alfasud and with a combined windscreen and door canopy.
ALFA ROMEO TRACTOR AND AR148 OFF-ROADER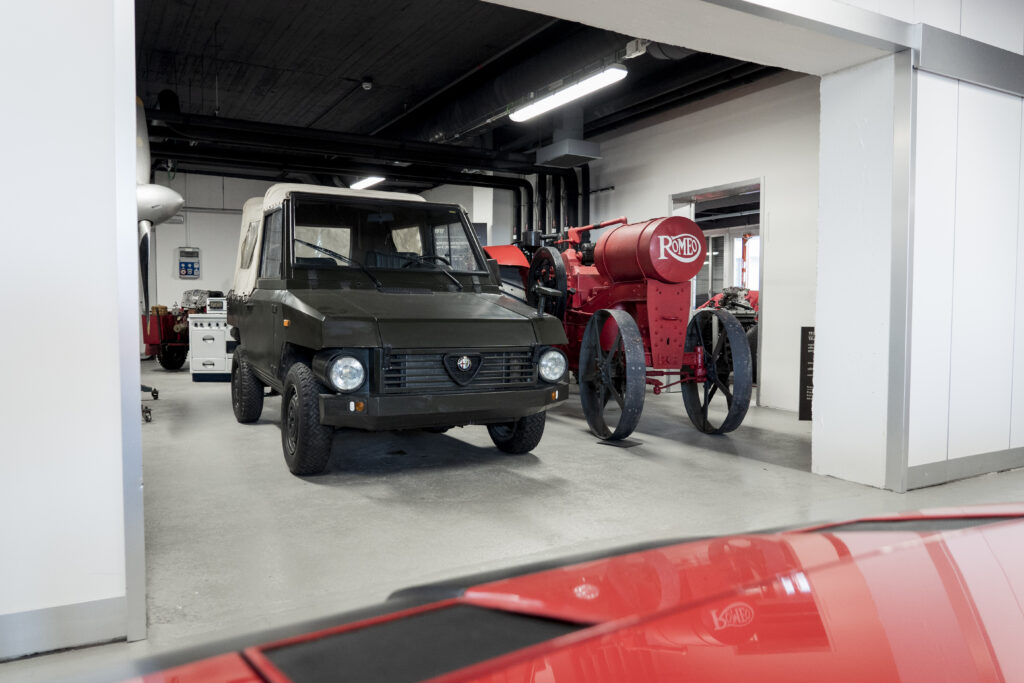 Nicola Romeo was making these tractors when he took over ALFA. It's sat with a 1980s AR148 off-road vehicle.
ALFA ROMEO F1 177, LOLA T9100 INDYCAR AND FORMULA 3 CAR
Not all the single-seaters are in the museum; this F1 177 (left), Lola T9100 (middle) and F3 car (right) live in the store.
ALFA ROMEO OVEN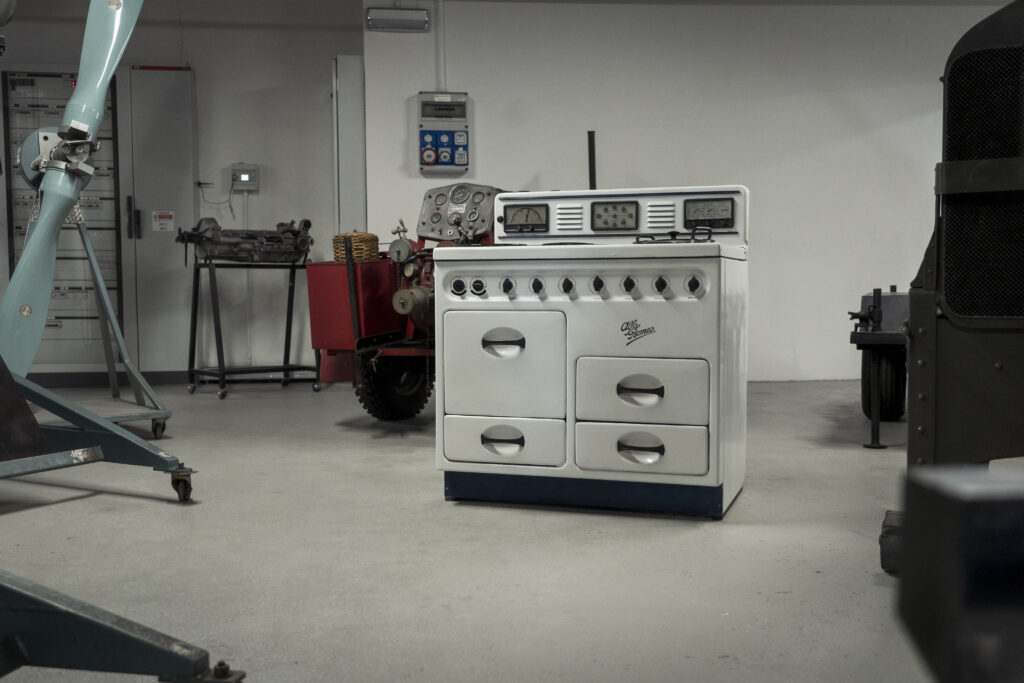 Of all the artefacts, it's the oven that attracts the most attention. Alfa Romeo built various utility items including ovens from 1944 to 1946 to help it survive. We from this one's car-derived chassis plate that it was the 63rd built, complete with two-burner hob, integrated kettle and electric oven. All were manufactured at the car factory.
NEW YORK TAXI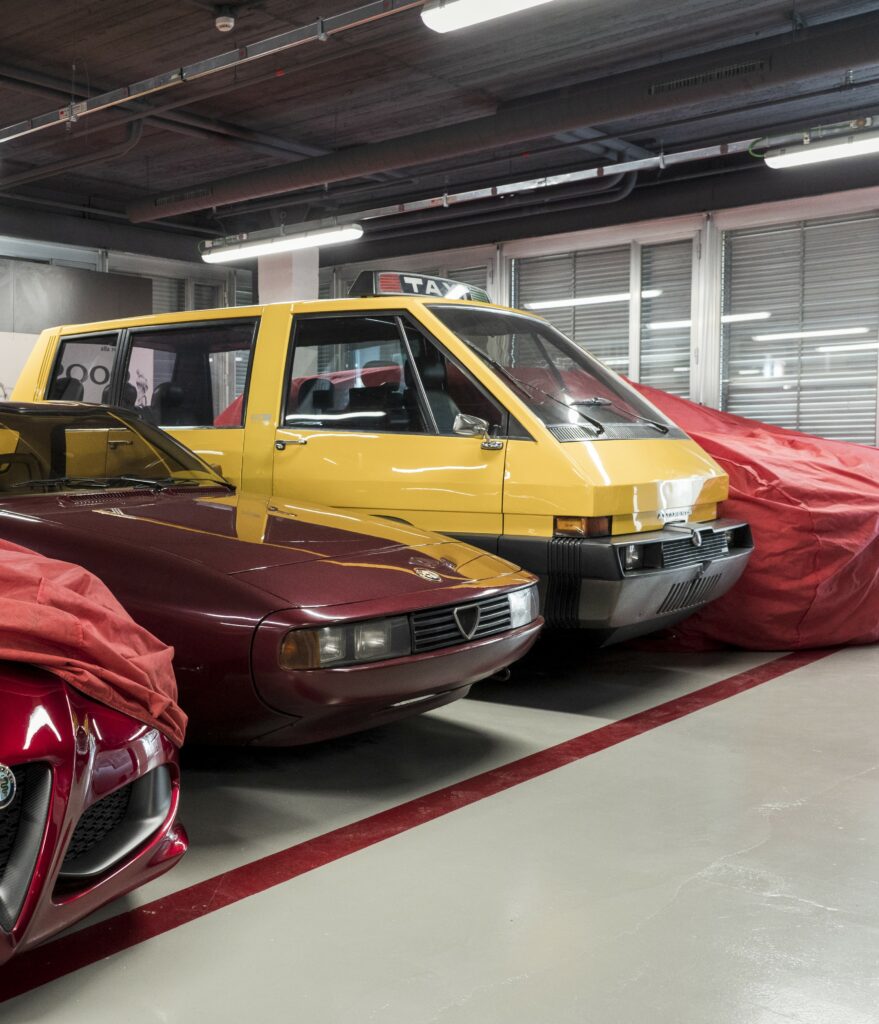 The New York Taxi was a concept designed by Giugiaro at Italdesign in 1976 at the invitation of the New York Museum of Modern Art to create a cleaner, more efficient taxi. It featured flat floor space for wheelchairs, and sliding doors on both sides. It's credited as a forerunner to the modern MPV. Next to it is Zagato's 1983 Alfetta GTV6-based Zeta 6 concept.
ALFETTA 159 AND ALFA ROMEO 1900 SPORT SPIDER
The 158 and 159 Alfetta race cars dominated Voiturette and F1 racing from 1938-53. This 159 (left) is sat next to a 1900 Sport Spider. Bertone was commissioned to develop two road cars – a spider and a coupé – with two of each produced in 1954.
ALFA ROMEO 8C CLAY MODEL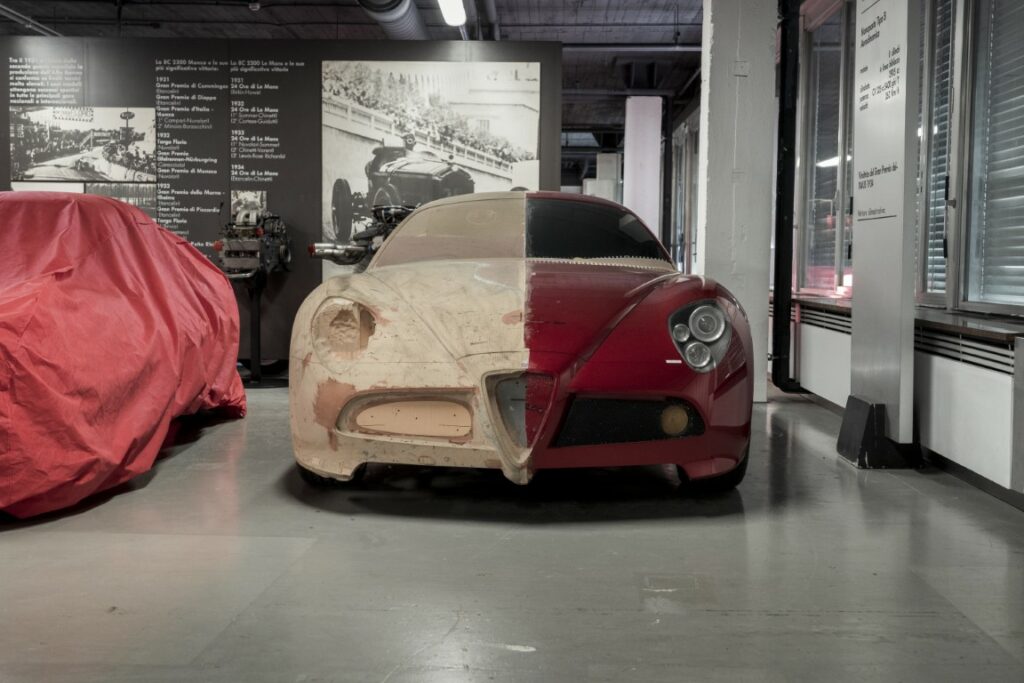 A full-size clay model for the 8C supercar of 2007
ALFA ROMEO RL SS MILLE MIGLIA, 6C 2500 CORSA AND 40/60HP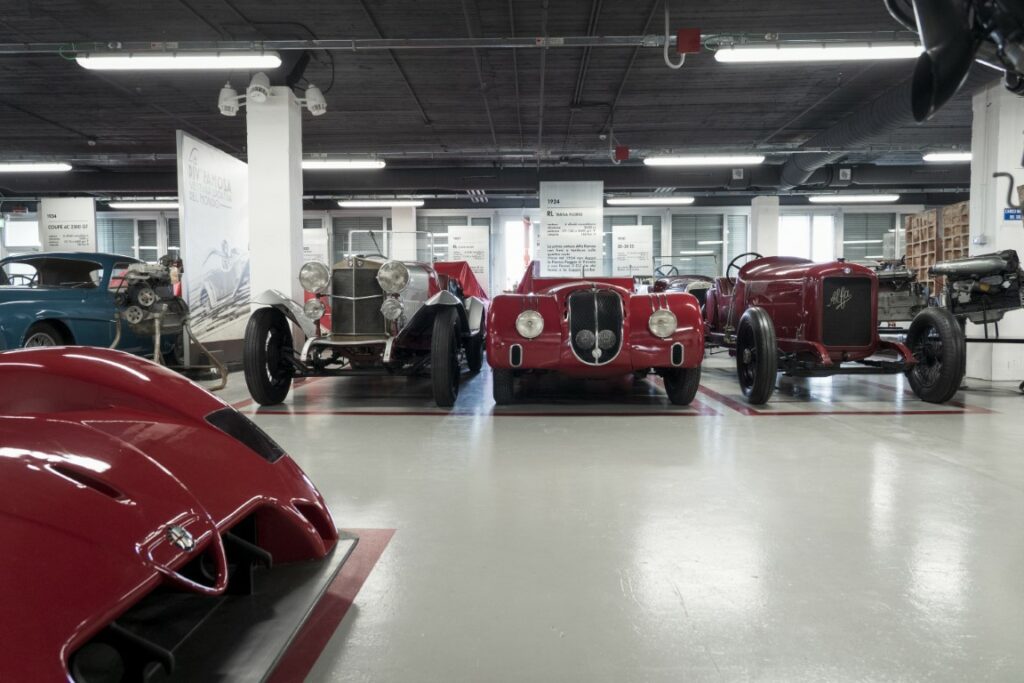 These three are highly important: from left, we have the 1927 RL SS Mille Miglia that finished seventh overall and third in class in that year's race; a 1939 6C 2500 Corsa; and a 1913 40/60HP similar to the one in which Enzo Ferrari made his Alfa racing debut.
STYLING AND WIND TUNNEL MODELS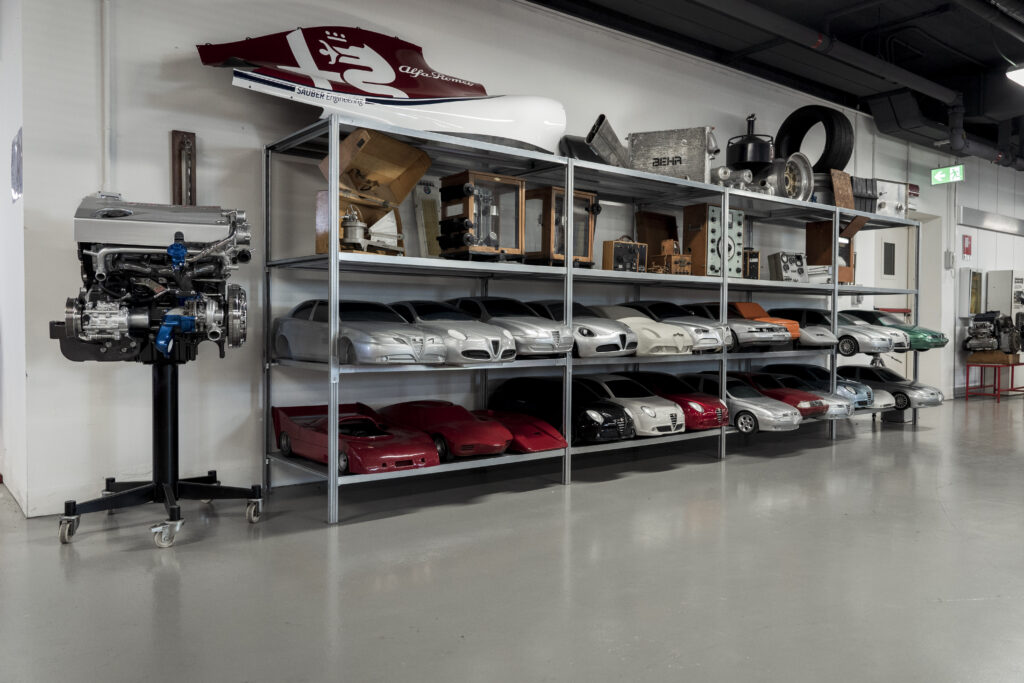 The store is packed with styling and wind-tunnel models, many of which show interesting variations on designs that we now know so well. There are surprises, too – the Porsche 908 here, for example – along with Carlo Chiti's fuel tank, the camera from the first Alfa Romeo crash test at Balocco test track, F1 bodywork, old measuring gear, wheels… it's a true treasure trove.
ROVER-BADGED ALFA ROMEO 175 BERLINA PROTOTYPE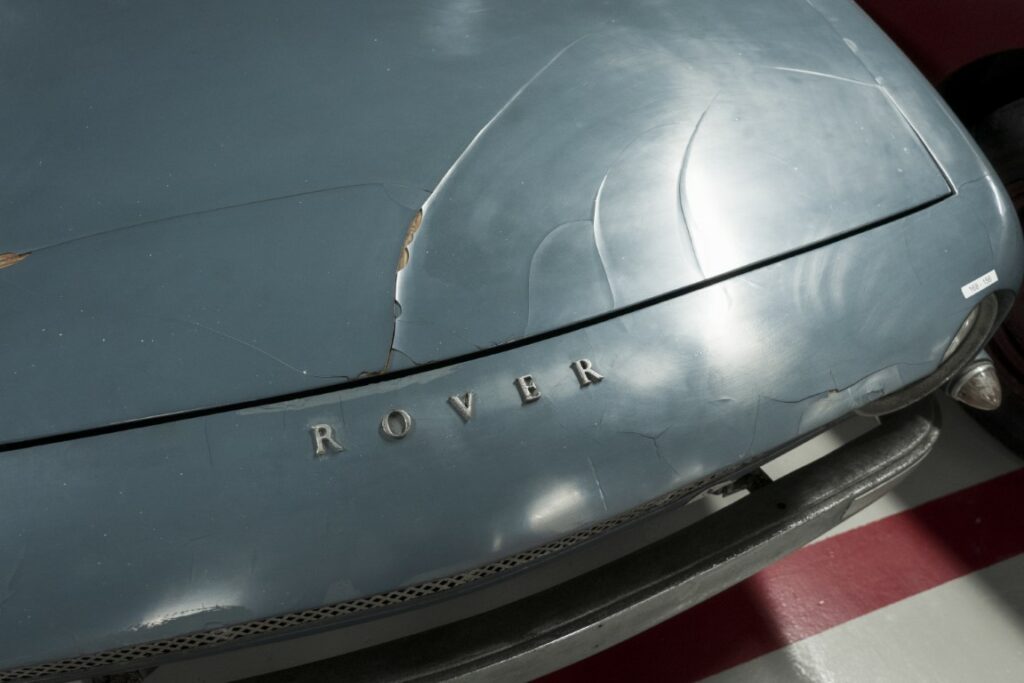 A scruffy early 1750 Berlina prototype in the store wears Rover badges, added by the factory to disguise its origins.
ALFA ROMEO HYBRID ENGINES AND GROUP C RACE CAR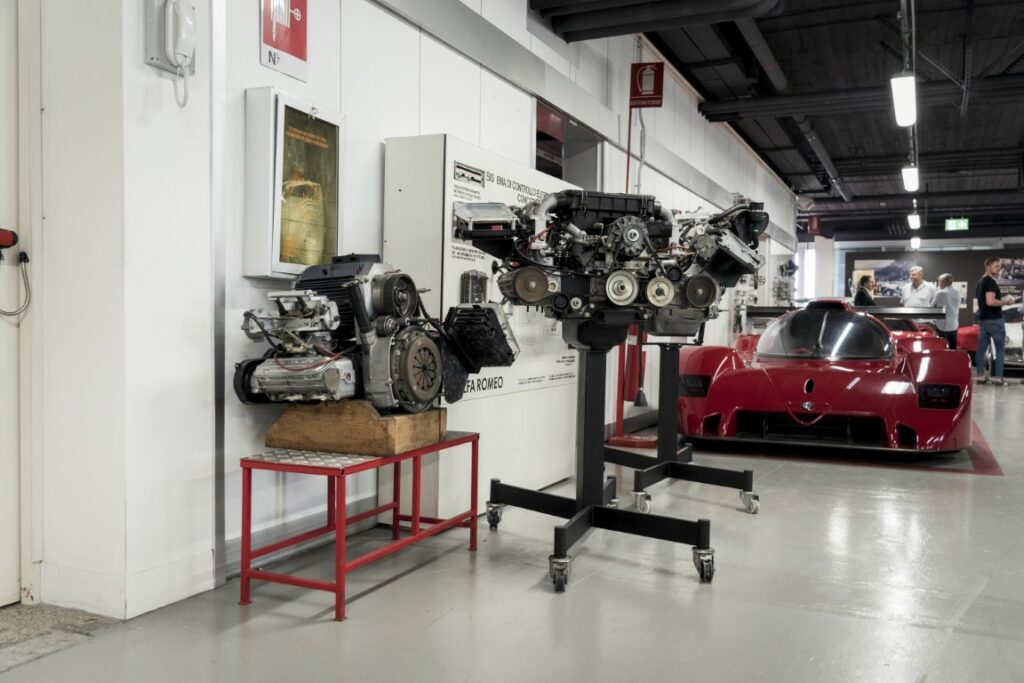 Alfa Romeo was trying out hybrid and electronic-control concepts in the 1970s, as these engines show. The result was the Alfa 33 Ibrida (hybrid), of which three were made. Behind is the SE 048SP Group C car, designed in secret to supersede Lancia's LC2. Its 3.5-litre V10 was later replaced by a Ferrari V12. Sadly, it was never raced.