Words: Tony Jardine | Photography: Mad Angles
The Anglo New Zealand NET-HERO team of Tony Jardine and Warwick Martin scored a top-ten finish on the marathon but magnificent 3000km Historic Silver Fern Rally of New Zealand, as Jardine fulfilled his long-term ambition of not just competing, but finishing the epic event.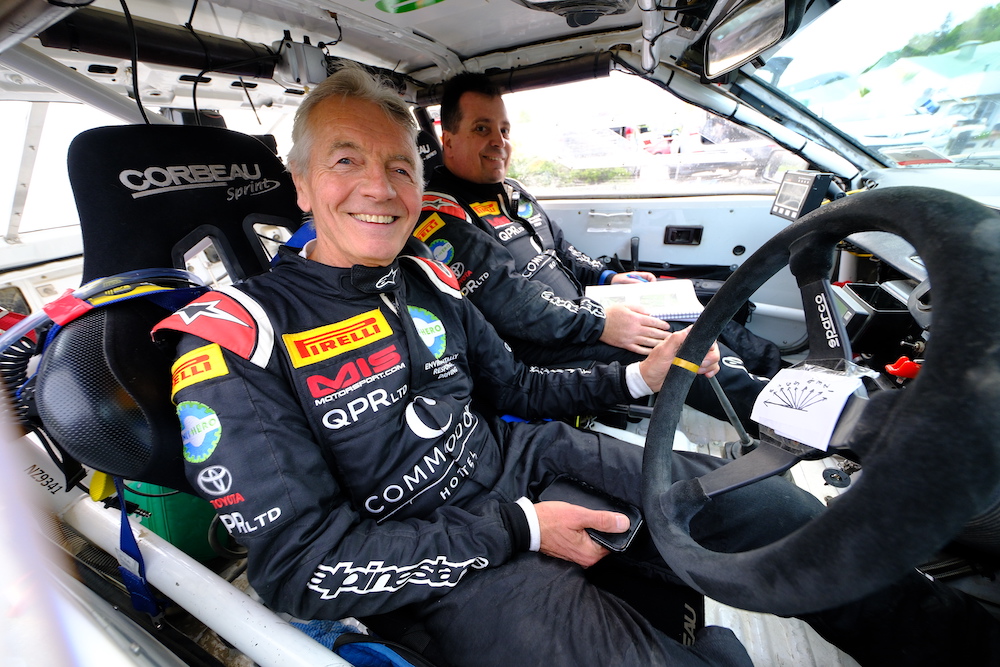 By winning this cult rally in their Ford Escort BDA, James Ford and Neil Shanks (UK) denied Kiwi Jeff Judd the home win he craved with top ex WRC co-driver Stéphane Prévot co-driving. The local 2.0-litre Escort was thwarted by a costly puncture that threw them off the road.
The magnificent Silver Fern Rally of New Zealand crossed 3000km of beautiful South Island with 700km of special stages over mountain passes, hills, forest tracks and fast gravel countryside roads, to finally finish back in Christchurch after seven hard days and 43 highly competitive stages.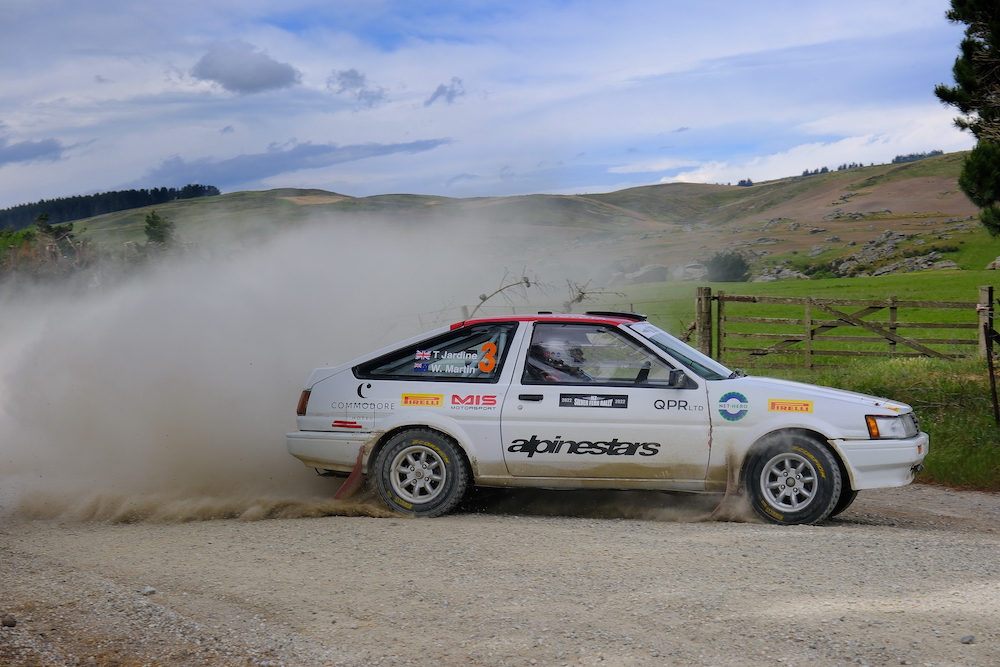 In a major test of endurance for crews and rally cars, the NET-HERO team of Tony Jardine (UK) and Warwick Martin (NZ) had risen to seventh place by Leg Four, the Bryce Biggs run team continually welding a broken exhaust manifold until a new system was fitted at the Dunedin halt to keep the crew in contention.
With two special stages left of Leg Five, the Historic class 1985 1600cc Twin-Cam Toyota Corolla dramatically slewed sideways to a halt, jammed in gear after parts of a failed bearing dropped into the transmission, savaging the flywheel on the appropriately named 12km Cannibal Bay Road stage. Four stages were missed and penalties taken, but a new gearbox was found in Invercargill 300 miles way in the deep south – next stop Antarctica! By 9:30 next morning it was fitted and the team raced to re-join.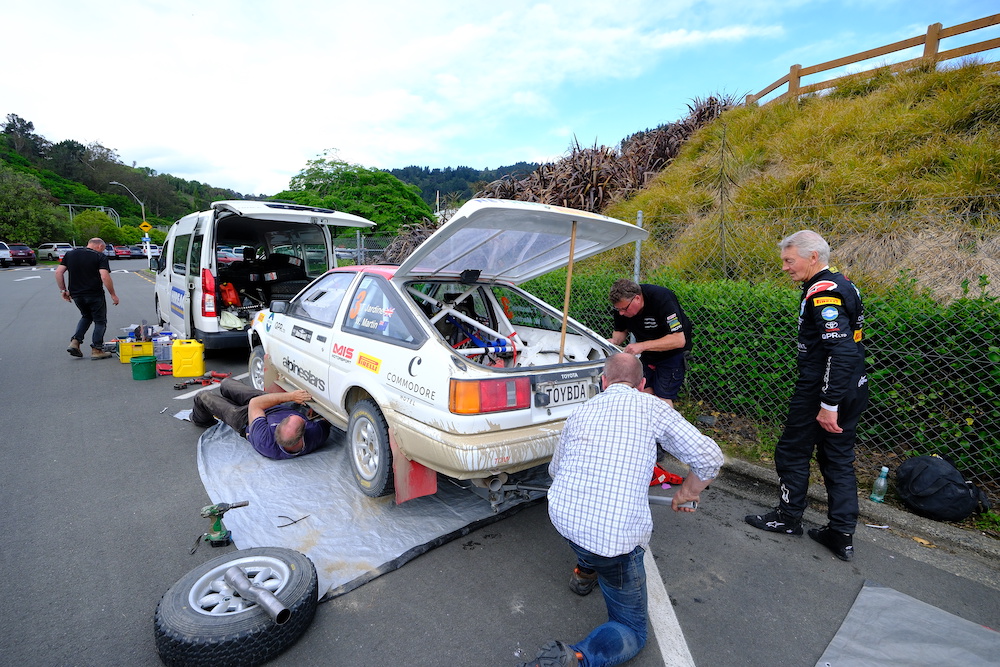 Second-place finisher and experienced Kiwi rally driver Jeff Judd, who had 'last minute' loaned the team his Toyota after their original car failed, told Tony Jardine: "It is such a big challenge and there are so many variables, you just don't know what's going to hit you next." Indeed it did, on the final day, Leg Seven, leaving service the Panhard rod holding the rear suspension in place snapped in two. More anxious moments as the team lashed a makeshift strap across the axle and sent Jardine wobbling on his way while they went on the hunt for a welder.  
Midday service in Methven with welded rod back in place, Tony Jardine and Warwick Martin set two top-five times before finally arriving back relieved and happy for the finish at Riccarton Park race course in Christchurch, taking tenth place overall and winning the 1600cc class.
Tony Jardine commented: "It was touch and go at times whether we would get back in. I was definitely feeling anxious – but Bryce Biggs and his crew were incredibly resourceful and diligent, and found fixes where I thought none was possible! I have long held the ambition of driving in the Silver Fern Rally and, finally, despite the 'heart-stopping' moments of car changes, broken manifolds and gearboxes, my dream of finishing the event has come true – and in the top ten!
"A massive thanks to Bryce Biggs and Ultimate Rally Group boss Peter Martin, who with his team runs such a brilliant rally across the best rally roads in the world, and my New Zealand co-driver Warwick Martin, who put up with me. I am also proud that that we have totally offset our carbon exhaust emissions from the Toyota in this rally via NET-HERO, an important part for motor sport to play in the future and beyond.
"We received a great Kiwi welcome, and have been supported ever since we arrived by great people such as Michael Patterson of the Commodore Hotel and Murray Taylor, a former racing mate. Pirelli shipped tyres from Australia for us and they were just brilliant – great grip and durability even though we took a gamble to run super-soft fronts for better turn-in. The wet weather helped tyre wear, and we didn't have one puncture in nearly 700km of special stages."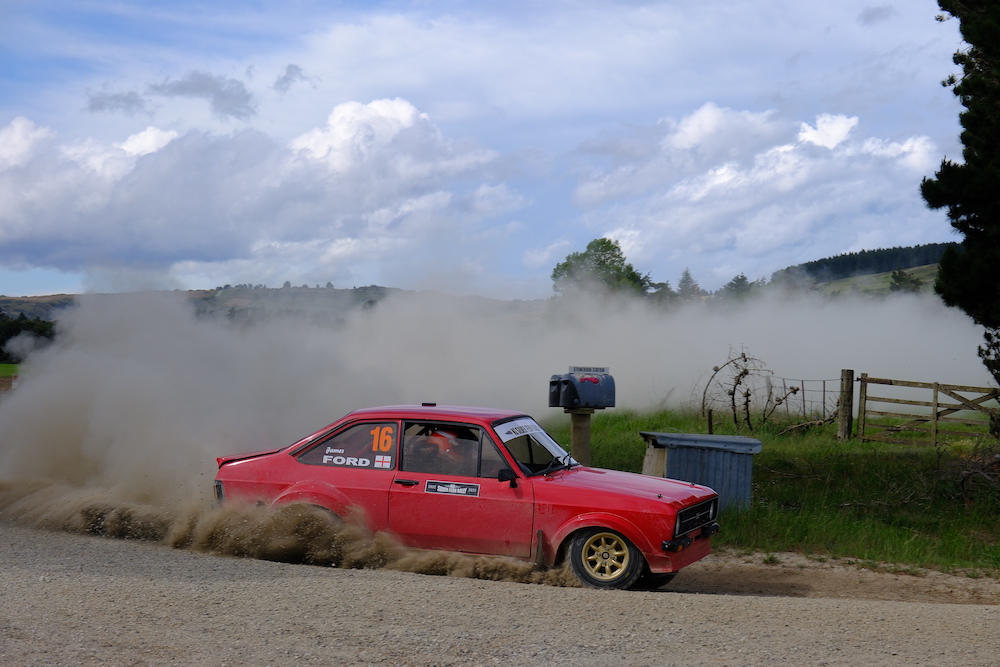 Out front, the battle for the win was between New Zealand driver Jeff Judd and his top ex WRC co-driver, Belgian Stéphane Prévot in their Ford Escort, against Englishman James Ford and Scotsman Neil Shanks in another Ford Escort. Judd had the edge until a puncture put him off the road and he got stuck for over eight minutes. Ford and Shanks then held their nerve, managing their lead as Judd went on the attack, to win the Silver Fern Rally on their first visit, denying Jeff Judd the home win he wished for. This was also the first-ever Silver Fern to run on official pace notes, not maps.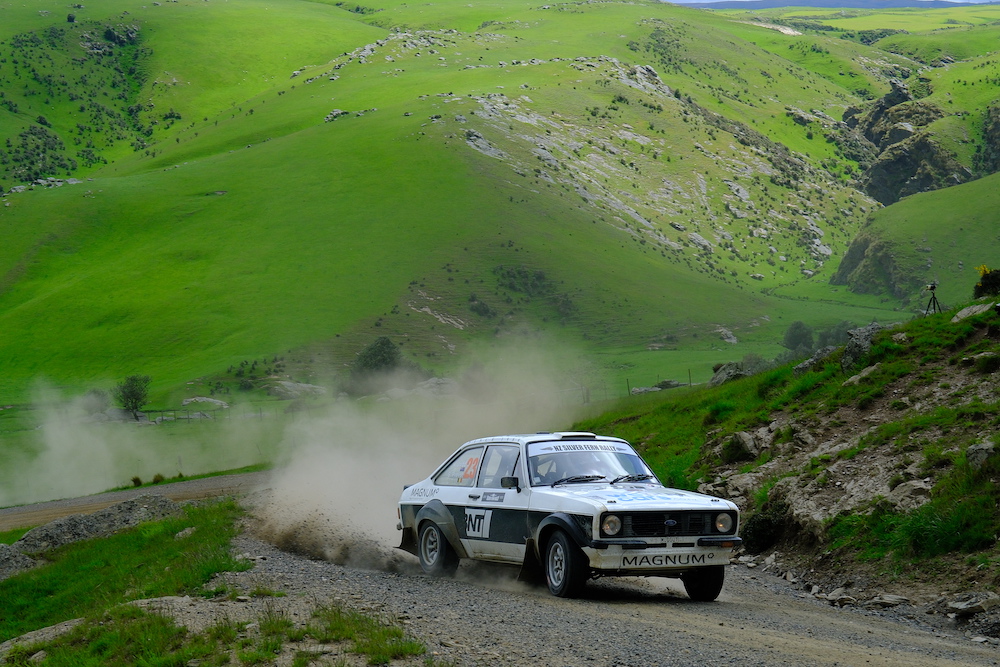 James Ford, who is more used to Rally Raids on motor cycles, having finished fifth on the Moroccan Desert Challenge, said of his win: "The win is a big surprise, to be honest. We had a good battle for the first three days, we were roughly with Jeff but had it been on out-and-out pace then I don't think we could have stuck with him if he hadn't had his 'off'. I was prepared for the endurance due to my Rally Raid experience, but not the level of toughness of this event. There was one 50km stage over the Kakanui Mountains that was scary as hell. One mistake up there and it could have been a big accident. I am pleased as this is my first gravel rally in ten years!"