WORDS: ELLIOTT HUGHES | PHOTOGRAPHY: RM SOTHEBY'S
The Petitjean Collection Part Two, a breathtaking collection of 28 Ferrari road cars spanning 30 years of the iconic marque's history, is being offered without reserve at RM Sotheby's forthcoming Paris Sale on February 2, 2022 at 76 Rue du Faubourg Saint-Honoré.
These special cars came together thanks to decades of diligent work by renowned collector Marcel Petitjean, who began building what would become one of the largest collections in Europe back in the late 1960s. The Petitjean Collection Part One saw RM Sotheby's offer the first 97 cars from the collection in an online only no reserve auction back in 2020.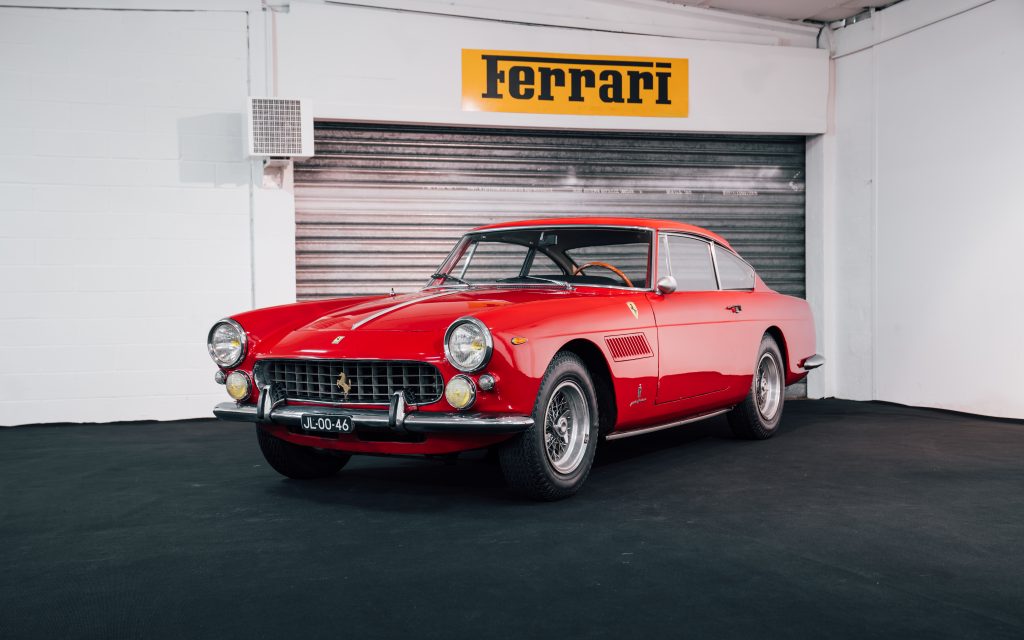 The second Petitjean Collection sale is headed by a 1985 Ferrari 288 GTO, the forefather of Maranello's most revered models: the F40, F50, Enzo, and LaFerrari. The 288 GTO was also just the second car in Ferrari's history to bear the hallowed GTO badge and featured cutting-edge technologies that are commonplace in today's supercars such as carbon fibre and Kevlar bodywork, and a twin-turbocharged engine.
Just 272 Ferrari 288 GTOs ever rolled off the production line, and this example was sold new to German racing driver Bepp Mayer, who kept it for 13 years before selling it on to Petitjean with just 6989km on the odometer. Only 2600km have been added since then and it remains in highly original condition with accompanying tools and documentation. RM Sotheby's estimates the car to sell for between £2.0m – £2.16m.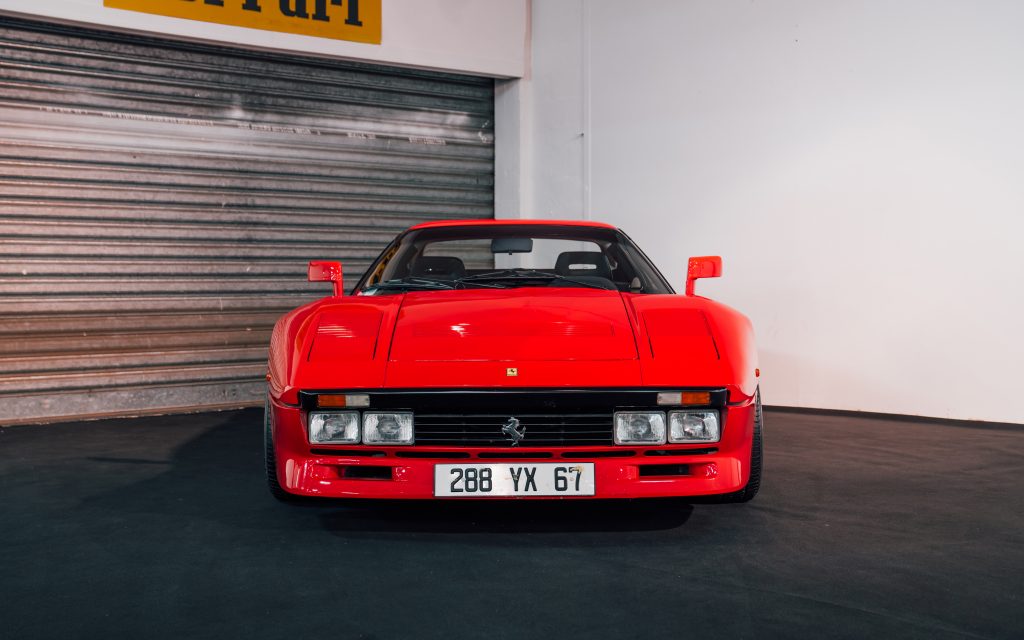 A pristine example of a 1966 Ferrari 275 GTB/4 is another highlight of the collection and bears the second highest estimate at £1.41m – £1.66m. RM Sotheby's points out that Petitjean's example, chassis 09021, is a "car of significant importance" as it is the first ever production quad-cam 275 GTB/4 of 330 examples built.
Chassis 090201 was initially owned by Franco-Britannic Motors as a demonstrator and was displayed at the prestigious Paris Salon de l'Automobile show on October 6, 1966. World-renowned fashion designer Charles Jourdan emerged as the car's first private owner in the summer of 1967 before entering Marcel Peititjean's ownership on October 8, 1969. The car has had a full engine rebuild and is advertised as a "potential concours d'elegance winner".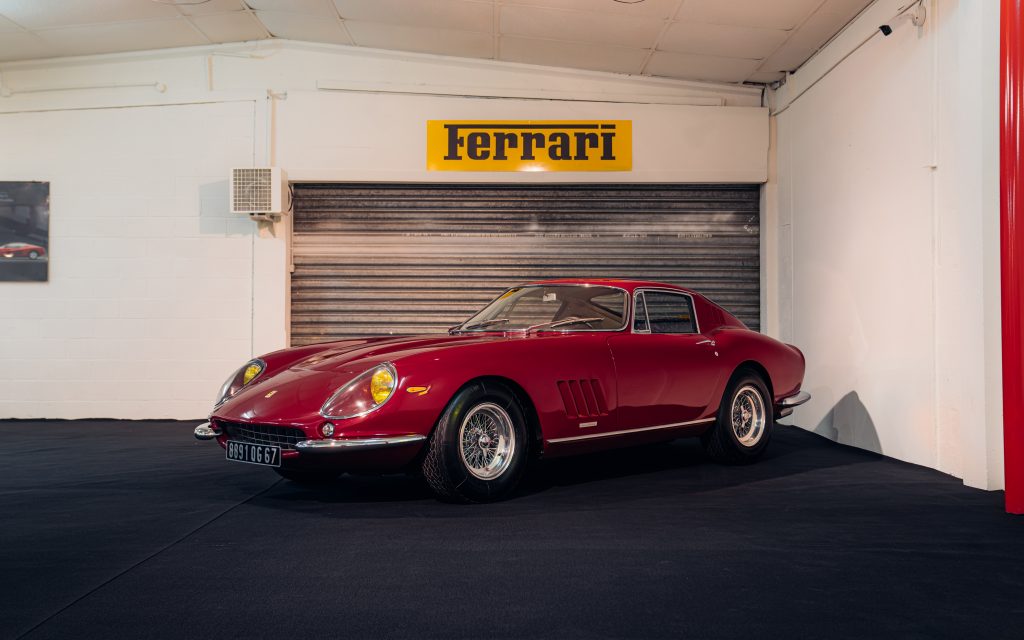 One of the rarest models featured in the collection is a 1959 Ferrari 250 GT Series II Cabriolet – one of just 201 examples. The glamorous convertible features Ferrari's legendary Colombo V12, versions of which were used extensively in Ferrari's motor sport programs, including Le Mans and Formula 1 entries. The Grigio Conchiglia has sat proudly in the Petitjean Collection for 26 years and is expected to fetch between £710,000 – £920,000 at auction.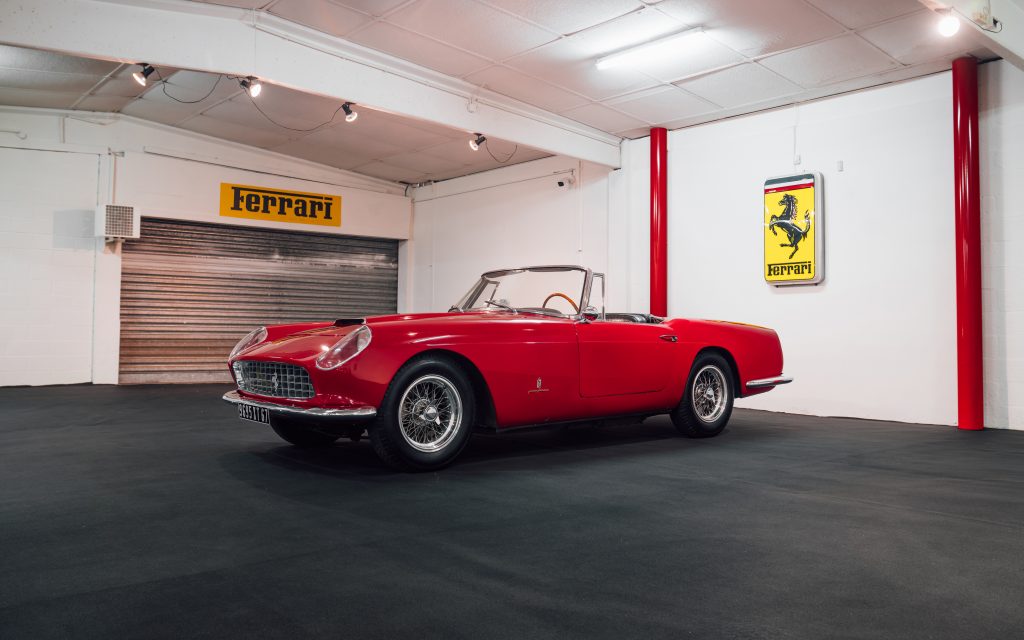 "We are absolutely delighted that Monsieur Petitjean has entrusted this incredible collection to RM Sotheby's for us to sell as part of our Paris auction," said RM Sotheby's director of sales Oliver Camelin. "The collection has been built over many decades and represents some of Ferrari's most important road cars of the era. And above all, the 275 GTB/4 and 288 GTO are perhaps two of the most significant examples of their respective models in existence."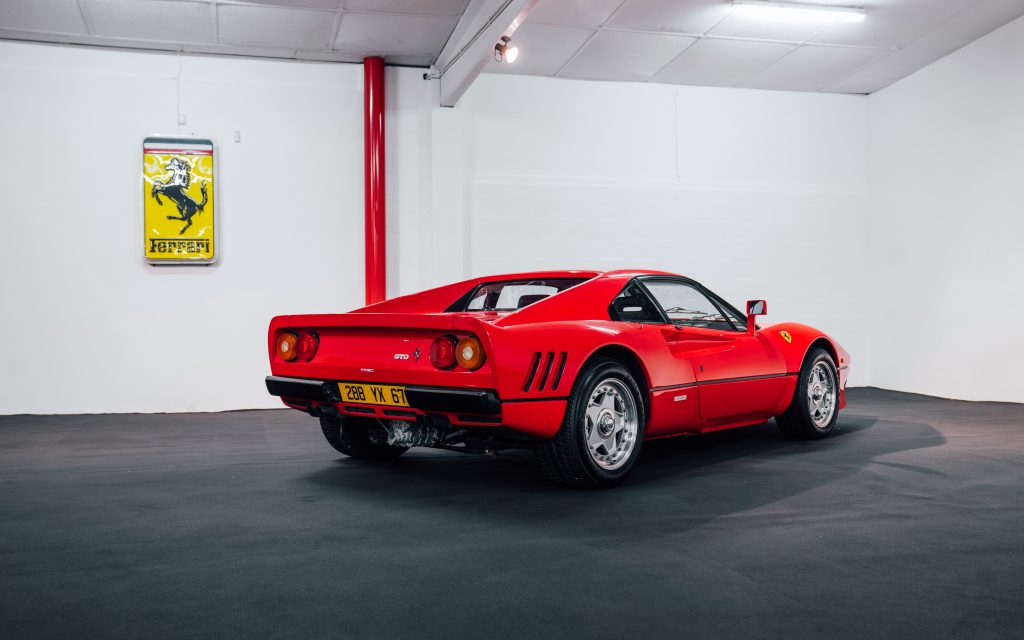 The Petitjean Collection Part Two
1959 Ferrari 250 GT Series II Cabriolet by Pinin Farina
1963 Ferrari 250 GTE 2+2 Series III by Pininfarina
1964 Ferrari 330 GT 2+2 Series I by Pininfarina
1964 Ferrari 250 GT/L Berlinetta Lusso by Scaglietti
1966 Ferrari 275 GTB/4 by Scaglietti
1966 Ferrari 330 GT 2+2 Series II by Pininfarina
1968 Ferrari 365 GT 2+2 by Pininfarina
1968 Ferrari 330 GTC by Pininfarina
1972 Ferrari 365 GTC/4 by Pininfarina
1973 Ferrari 365 GTB/4 Daytona Berlinetta by Scaglietti
1975 Ferrari Dino 308 GT4 by Bertone
1975 Ferrari 365 GT4 BB
1975 Ferrari Dino 208 GT4
1976 Ferrari 365 GT4 2+2 by Pininfarina
1977 Ferrari 308 GTB 'Vetroresina' by Scaglietti
1978 Ferrari 308 GTB by Scaglietti (roof signed by M Schumacher)
1978 Ferrari 308 GTS
1978 Ferrari 512 BB
1979 Ferrari 308 GTS
1982 Ferrari 308 GTSi 'Project'
1984 Ferrari 308 GTB Quattrovalvole
1984 Ferrari 400i
1985 Ferrari 288 GTO
1986 Ferrari Testarossa 'Monospecchio'
1986 Ferrari GTB Turbo
1987 Ferrari 328 GTS
1987 Ferrari Mondial 3.2 Cabriolet
1989 Ferrari Mondial T Coupé
1996 Ferrari F310 Show Car
If you liked this, then why not subscribe to Magneto magazine today?