WORDS: nathan chadwick | PHOTOGRAPHY: nathan chadwick/Kidston cars
France's biggest car show has had a rough time of it – cancelled, postponed, cancelled, postponed – finally, however, it has arrived, alive and more than kicking. Any thoughts that the event would be subdued (France has only just relaxed its Covid rules) were misplaced, because on the first day the halls were heaving with visitors right up to the 10pm kick-out time.
Highlights included a line-up of seven McLaren F1s, from racing cars to road cars, with the XP3 prototype and a unicorn-like road-going Longtail in attendance.
Of course, French cars are the stars, and this year Citroën paid tribute to 40 years of the Marcello Gandini-designed BX, while Renault put on a big display of Renault 5 models to celebrate its 50th.
When Rétromobile was postponed earlier this year, two tied-in auctions went ahead anyway, but Artcurial shifted its dates around and hosted a wide, varied selection.
Rétromobile is a true highlight of the show scene and it's great to see it back in action. With London to Paris achievable in just a few hours, there's little excuse not to make the trip.
Here are some of our favourites from the show.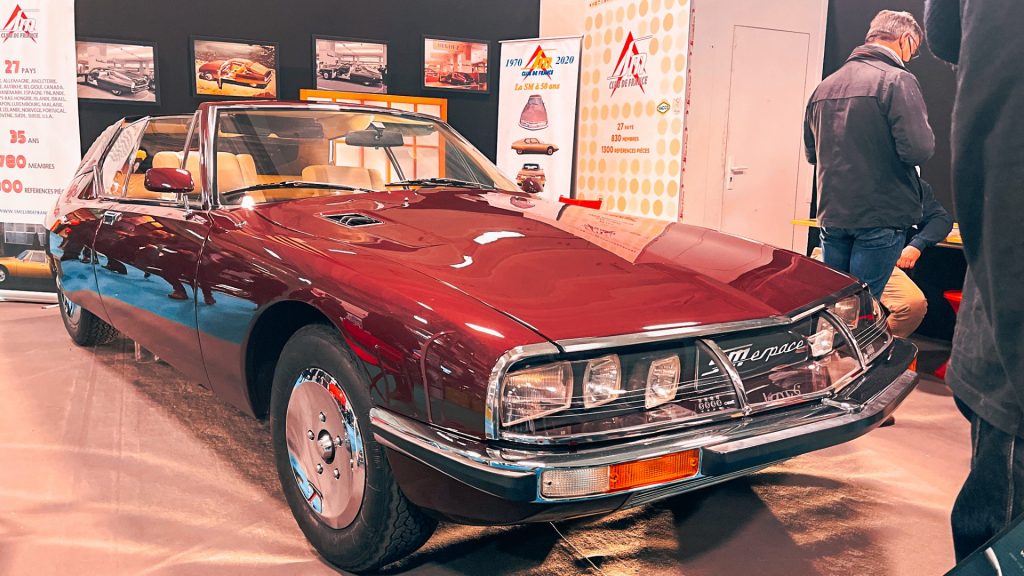 1. Citroën SM Espace
The SM is a design classic, but the French wouldn't be held back in their desire to adapt and develop the Citroën platform. One such variation is Henri Heuliez's Espace model, which made its debut at the 1971 Paris Motor Show. Halfway between a coupé and a cabriolet, the car's roof folds away in two sections. A central beam runs lengthways, giving rigidity and protection in a roll – oh, and wind-in-your-hair, open-top motoring. Both sides of the sunroof are made up of several panels that disappear into a compartment in the central beam. It's all electrically operated, with each side operating independently of the other.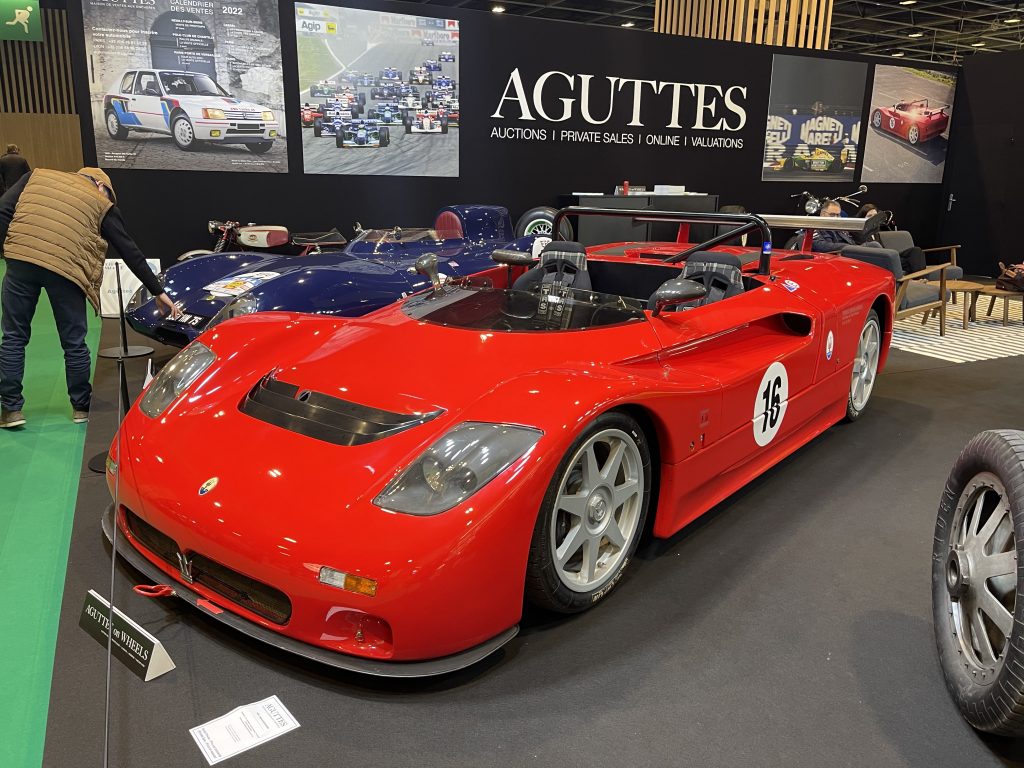 2. Maserati Barchetta
Maserati was in dire straits in the very early 1990s – exports to the US had ceased, debts were piling up and Alejandro de Tomaso, the controversial boss, was struggling to control it all. What better way to rationalise than to launch a one-make racing series?
The Barchetta is truly special, however. Its swoopy carbonfibre body covers a spaceframe chassis, within which lies a mid-mounted 2.0-litre twin-turbocharged V6 from the Biturbo. It packs a 315bhp punch in a 750kg body; just 17 of these mid-engined machines were built for a series that lasted just two seasons. The design would go on to form the basis of the De Tomaso Guarà.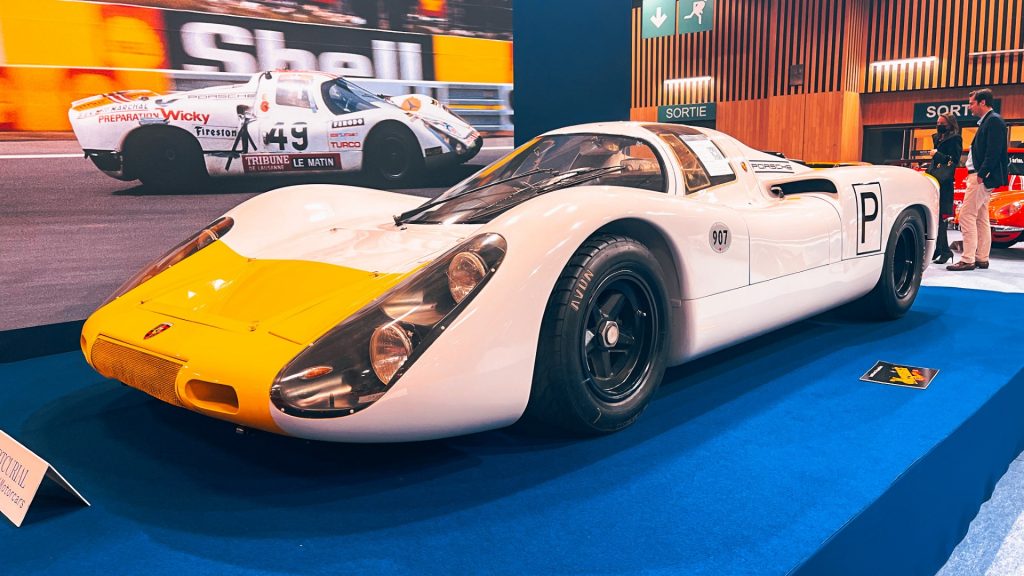 3. Porsche 907
One of the highlights from the Artcurial sale was this 1968 907, which finished fourth at the Nürburgring 1000km that year with Jochen Neerspach and Joe Buzzetta behind the wheel. It would go on to have a busy career with Spanish privateer racer Alejandro Soler-Roig, taking this car – the penultimate 907 built – into combat in the International Championship alongside Rudi Lins. It would achieve two overall victories that year, before the car was sold to André Wicky's Wicky Racing Team. The car would have a busy racing life over the next few years, including several entries at Le Mans, before eventually ending up in the Ernst Schuster collection.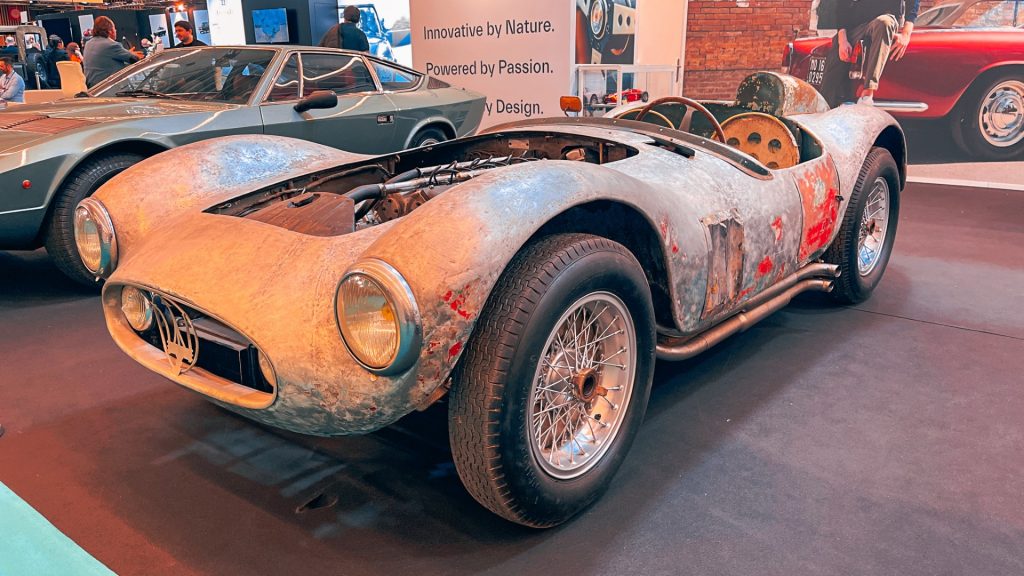 4. Maserati A6GCS
The French Maserati Owners' Club brought along a wide-ranging selection of cars, from the brand-new MC20 to a Bora Group 4 recreation. This was the highlight, however – an A6GCS discovered in Cuba in 1984, parked up near the port, and exchanged for a television set. It's lived a storied with several engines, including units from Skoda and Chevrolet. It has competition history dating back to the 1950s.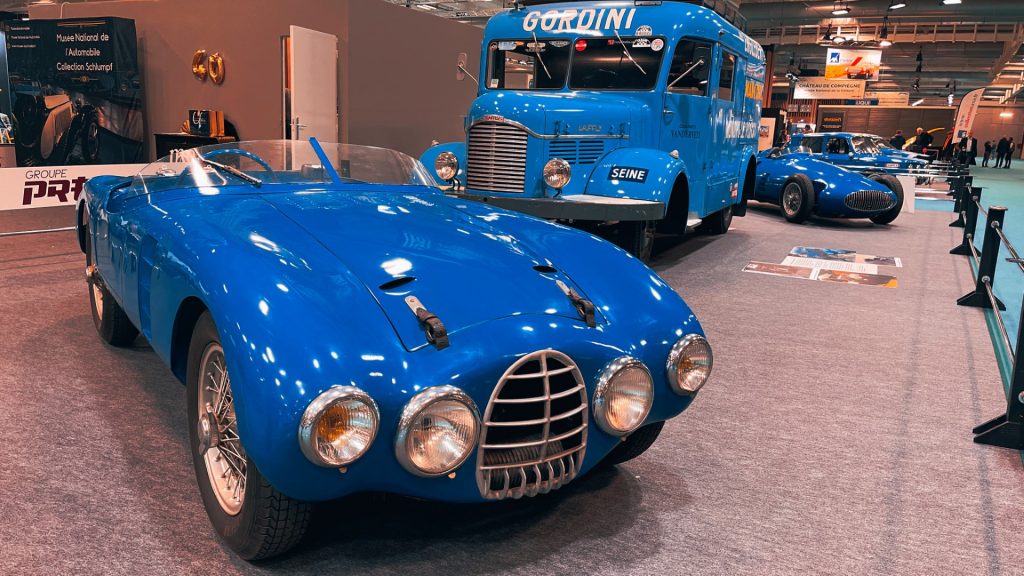 5. Gordini Type 31S
The Schlumpf Collection brought along a vast collection of blue racing machines from the Gordini stable, and this Type 31S was one of the highlights. Chassis 43 was built in 1954, and claimed first in class at Le Mans that year, with André Guelfi and Jacques Pollet behind the wheel. Pollet, alongside Hubert Gauthier, would follow this up with victory on the Tour de France later that year. It would continue its success over the next two seasons, with notable outright victories at the Circuit de Tours, Coupes de Printemps a Montlhéry and Grand Prix de Pescara.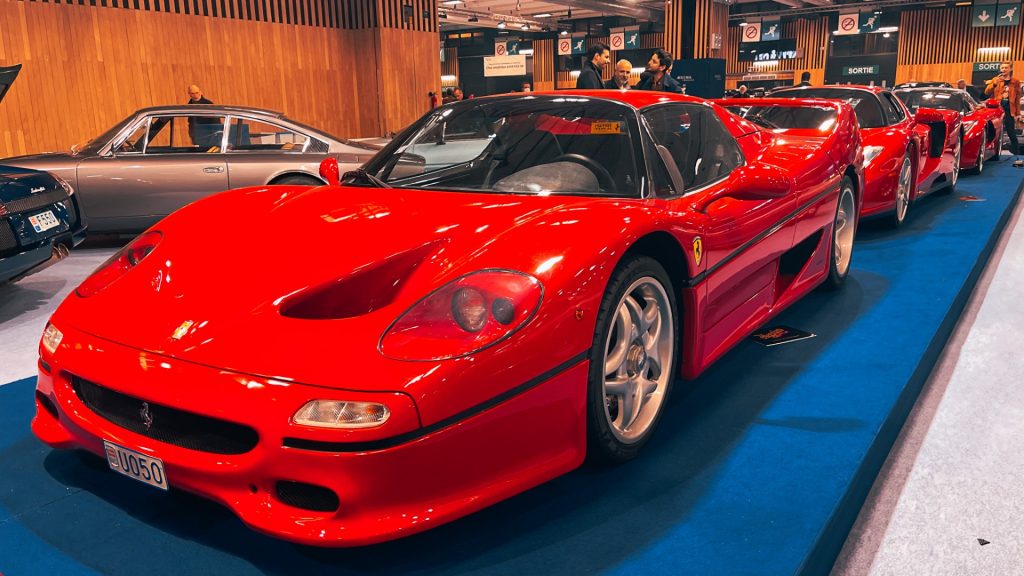 6. Ferrari F50
This F50 was part of a big collection of Maranello machines consigned to the Artcurial auction, which included a 599GTO, 458 Italia, Enzo, LaFerrari, F40 and more besides. Its 4.7-litre Formula 1 car-derived V12 develops 520bhp at 8500rpm.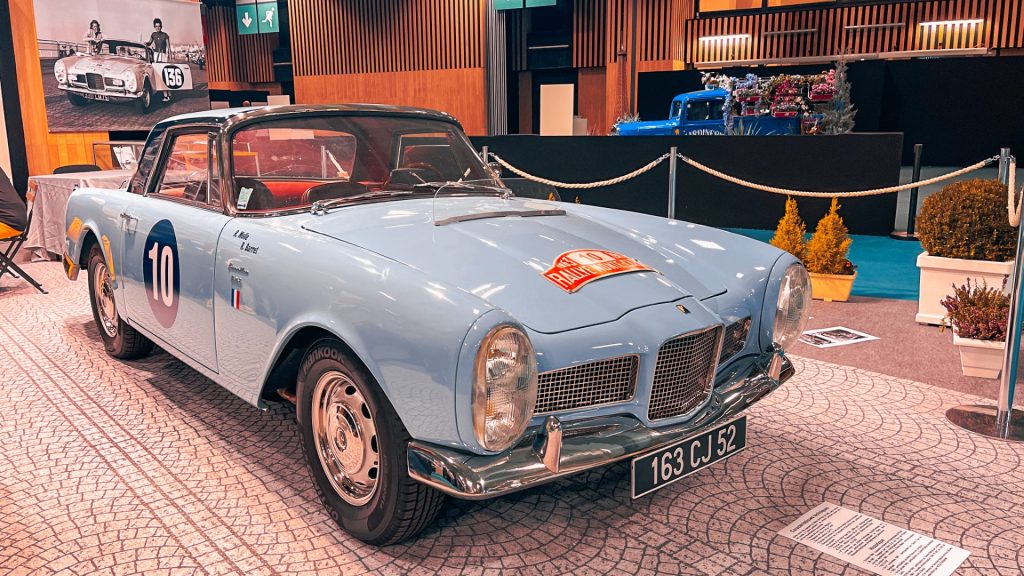 7. Facellia
This is the second of 1050 Facellias built between 1960 and 1963, and was displayed at the Paris Auto Salon in 1960. The car clearly had a taste for the high life, as it was subsequently entered into the 1961 Tour de France, but it didn't make the start. Its first owner, a René Molle, then entered it into the Tour of Belgium in 1961, and the Rallye de Lorraine the following year. 1963 would be a busy year; the car took part in the Monte Carlo Rally and Rallye de Lorraine. It's been in the same ownership for 50 years, and has just been fully restored.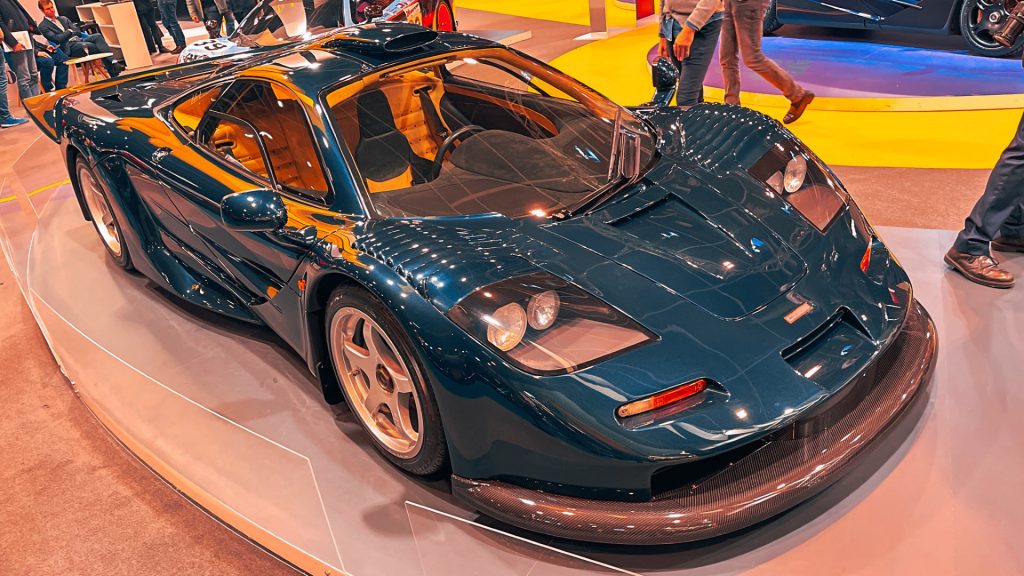 8. McLaren F1 Longtail
Just seeing one F1 is a special moment; Kidston SA corralled seven of the McLarens for a spectacular display. Prototype XP3 jostled for affections against the ex-Soper/Laffite/Duez Le Mans 96 car, and a Gulf Longtail, but the star had to be the road-going Longtail, one of just three built to homologate the racing cars. The nose and tail were elongated to grow the car by two feet, 18in wheels were fitted and a mammoth cooling duct was attached to the roof. Without racing restrictors, the road car produces 627bhp.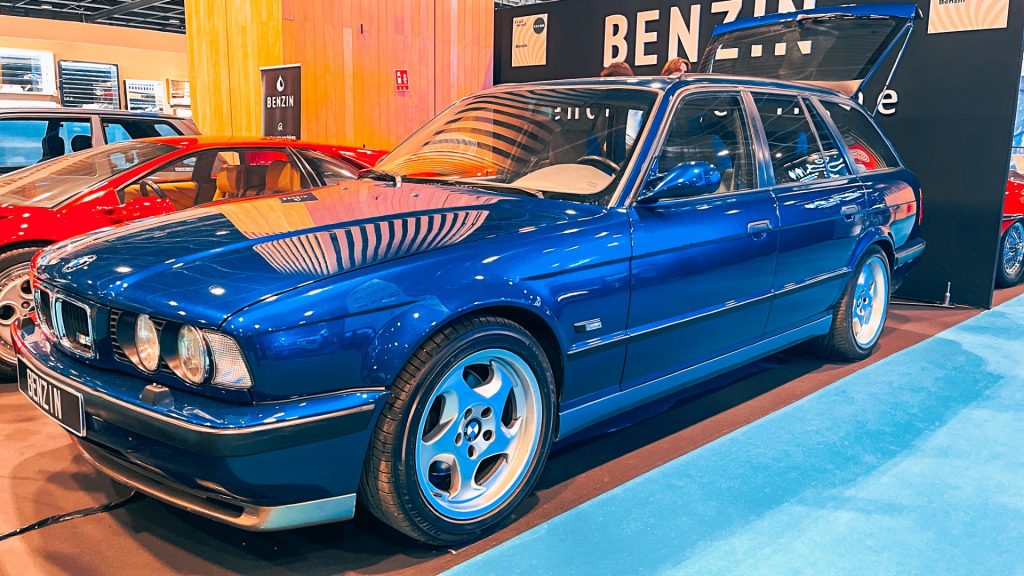 9. BMW M5 Touring E34
As BMW gears up to launch the new M3 Touring, let's look back to the first M Touring, based on the E34 5 Series. Production began with painted bodyshells moving from the Dingolfing plant to the BMW M facility at Garching, where each car was hand-built over two weeks. The M5 Touring was the last car made this way, and just 891 were created. All were left-hand drive and powered by a 3.8-litre straight-six.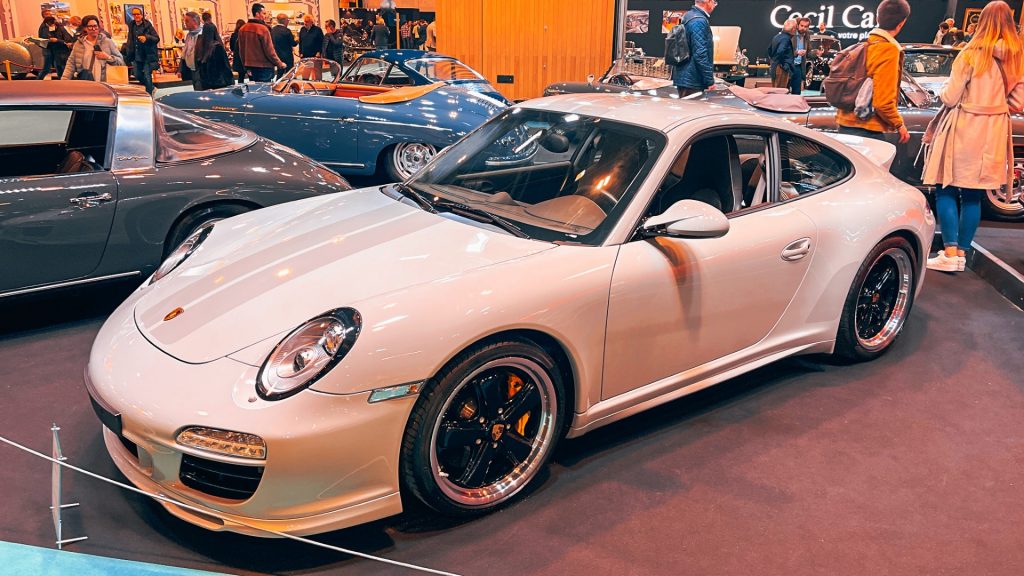 10 Porsche 997 Sport Classic
The 997 was inspired by the Porsche Carrera RS 2.7, and you can see this influence in the duck-tail rear spoiler, lower stance and Fuchs alloy wheels. The basis was a 402bhp Carrera S, which used a newly developed resonance intake manifold with six vacuum-controlled switching flaps. Just 250 were made, and they were all sold out within 48 hours.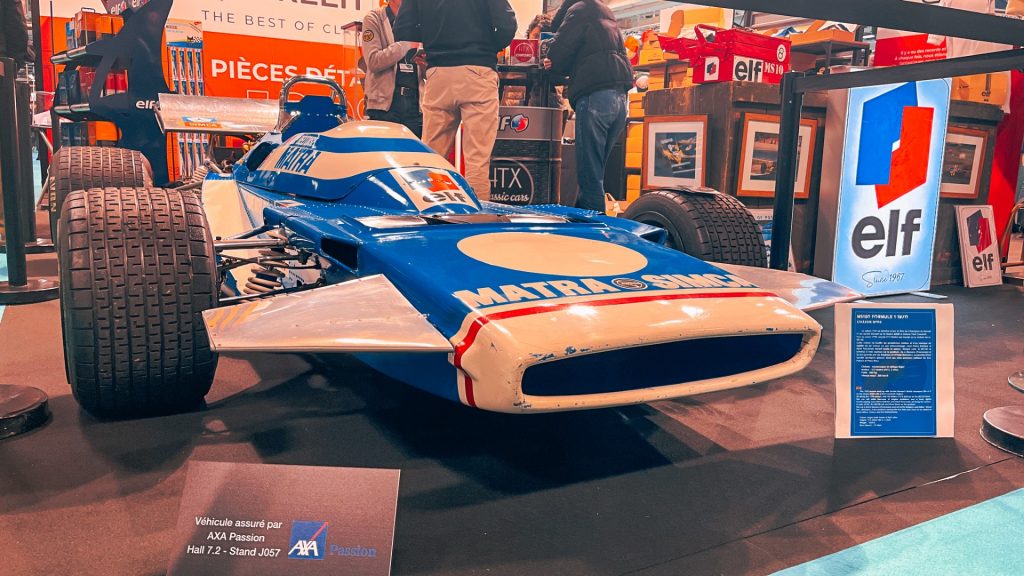 11. Matra MS120
The follow-up to Jackie Stewart's all-conquering 1969 season in the Cosworth-powered MS80 didn't quite go to plan. Switching to 3.0-litre Matra V12 power caused reliability and chassis-rigidity problems, giving Jean-Pierre Beltoise and Henri Pescarolo a mountain to climb. Nevertheless, Pescarolo would finish third at Monaco, while Beltoise would repeat the feat at the Belgian and Italian Grands Prix.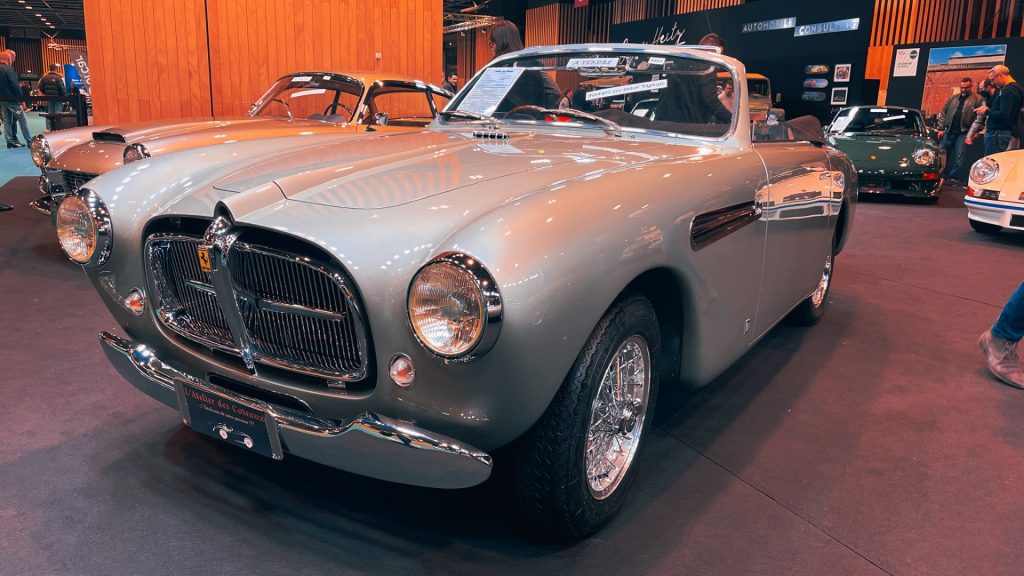 12. Ferrari 212 Inter Spider Vignale
This is one of just seven 212 Inter Spiders bodied by Vignale. Powered by Ferrari's famous Colombo V12, it's capable of 120mph and weighs just 1000kg. It was subject to a full restoration from DK Engineering in 2015, and is now up for sale with L'Atelier des Coteaux,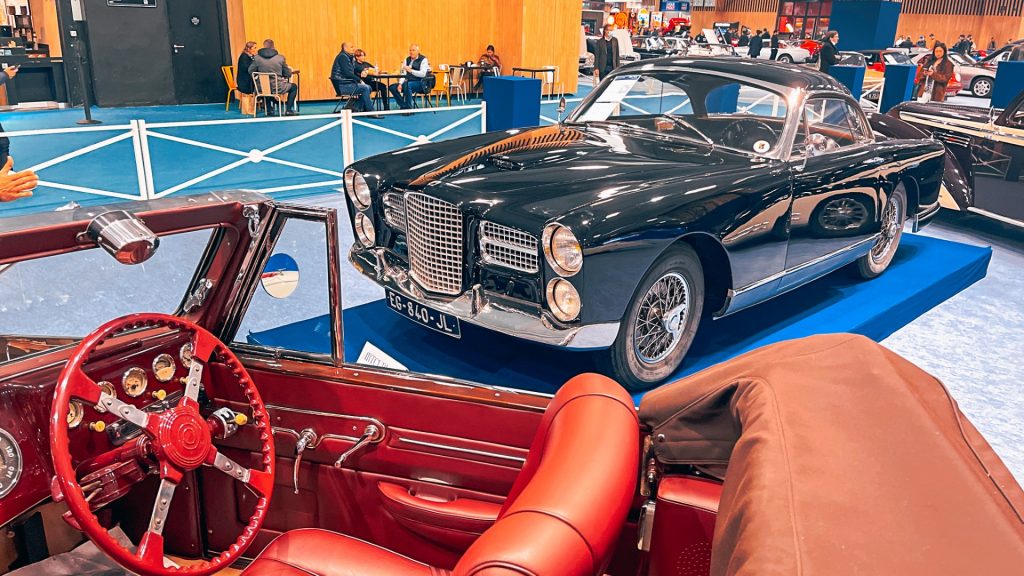 13. Vega 54 Prototype 54
You're looking at the very first Facel Vega produced; a vehicle that was described by auctioneer Artcurial as one of the most important French post-war automobiles. It's hard to disagree, judging on the history. This car provided the basis for Facel's boss, Jean Daninos, showing signs of earlier coachbuilding work on Bentleys. The motive power was a Chrysler V8, and this car was sent to Detroit for testing, and it was road tested in France in the middle of the night. It was exhibited at the Paris Motor Show in 1954 and served as the base for all future models. It's unique in having a Facel monogram on the engine cover's air intake, among other non-production items.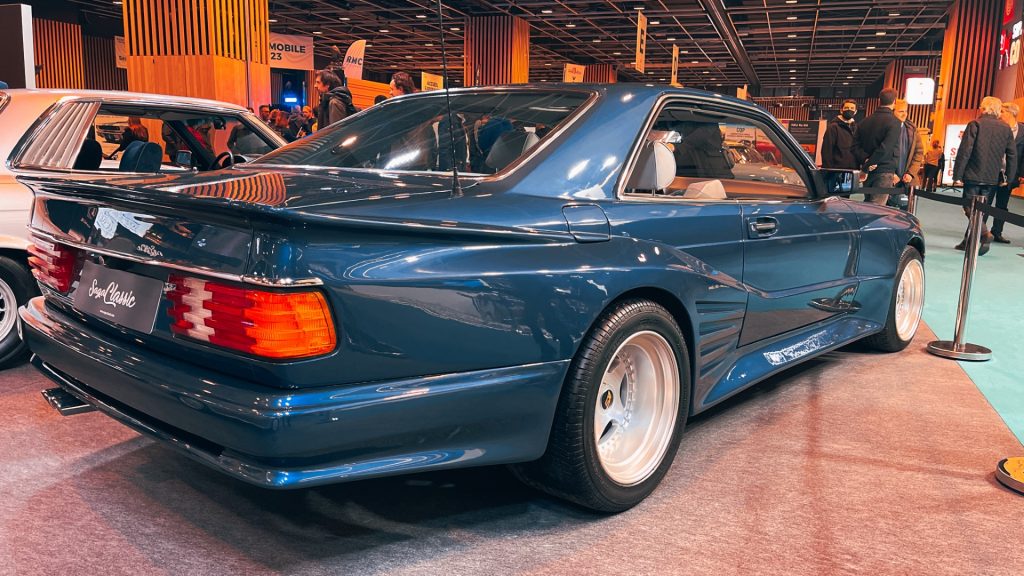 14. Mercedes-Benz 500SEC Koenig
French high couture could be seen in the cars as well as the show-goers; this Mercedes-Benz was a welcome palate cleanser with some bigger-is-better 1980s extravagance. This 1982 model had covered just 82,000km, having been given the Koenig treatment in 1997. Fancy a bit of this action? Saga Classic was looking for €129,000.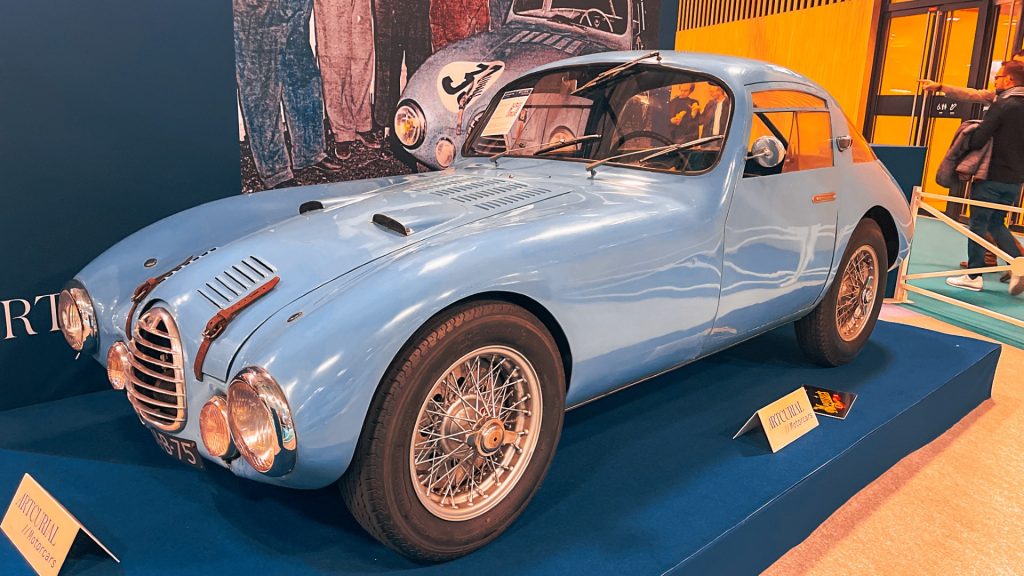 15. Gordini Type 18S
This Type 18S is one of just two built, using Type 15 Dubonnet suspension at the front and a torsion-bar rear set-up similar to that used by the Type 45G and Type 16 F1 cars. The bodies were designed and built by Gordini out of Duralumin, while a Djinn helicopter coughed up its Plexiglass screen for a view out of the rear. The 550kg machine was pushed along by a 140bhp 1491cc Type 15C engine with a magnesium Wade R015 supercharger. So, pretty special then… but then there's the driver.
Juan Manuel Fangio and José Froilán González would contest the 1954 Le Mans 24 Hours in this car; the Argentinian would clock 235kph on the Hunaudières. Sadly, the race didn't go to plan. Fangio struggled to get the car started, which sent him to the back of the pack. Within an hour he was up to tenth place. At the five-hour point, Fangio drew attention to an ignition fault above 4800rpm.
The cap of the Vertex Scintilla magneto was cracked, but the regulations said repairs had to be performed by the driver then at the wheel and his mechanic, using the parts and tools carried in the car. Sadly, no cap for the magneto was on board, so Fangio's mechanic fashioned a solution using insulating tape, iron wire and a clamp.
The team was 15 laps down before they could get going, but the drivers soon made their way back up the field. Sadly, on the 95th lap, just after 5am, retirement beckoned as one of the exhaust valve springs had broken and the piston was holed as it slammed into the valve.
The car would later compete with a variety of owners and drivers, most notably Jean Behra, but it would be reunited with Fangio in 1990. It would be displayed at his museum in Argentina, before returning to France towards the end of the decade. It was offered as part of Artcurial's sale in 2022.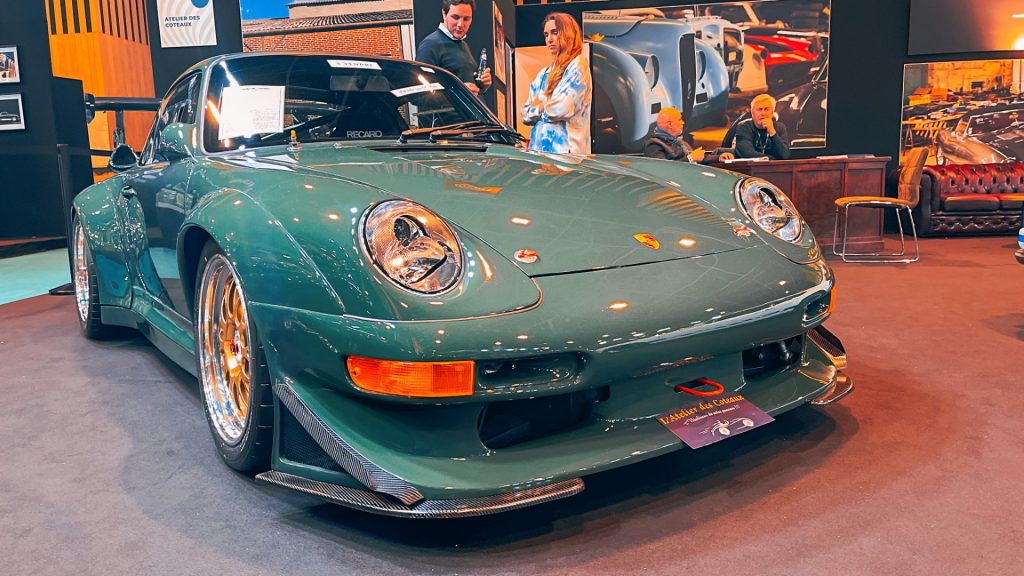 16. Porsche 993 GT2 Evo
The 993 GT2 was designed to deliver its maker to the forefront of GT class racing, effectively pairing the rampant performance of the 993 Turbo with rear-wheel drive. The results were eye popping, and that's just the bodywork (more on that in a moment). From the factory the GT2 produced 430bhp, but this is no ordinary GT2…
It's got a Stage 4 Brombacher tune, which involves Mahle forged pistons, enlarged Garrett KKK K24/K26 turbochargers, Brembo brakes, BBS E88 wheels, Bilstein suspension and more besides. The result is 600bhp, wrapped up in a Kevlar body courtesy of DP Motorsport (famed for its work with 'Flachbau' 911s in the 1970s).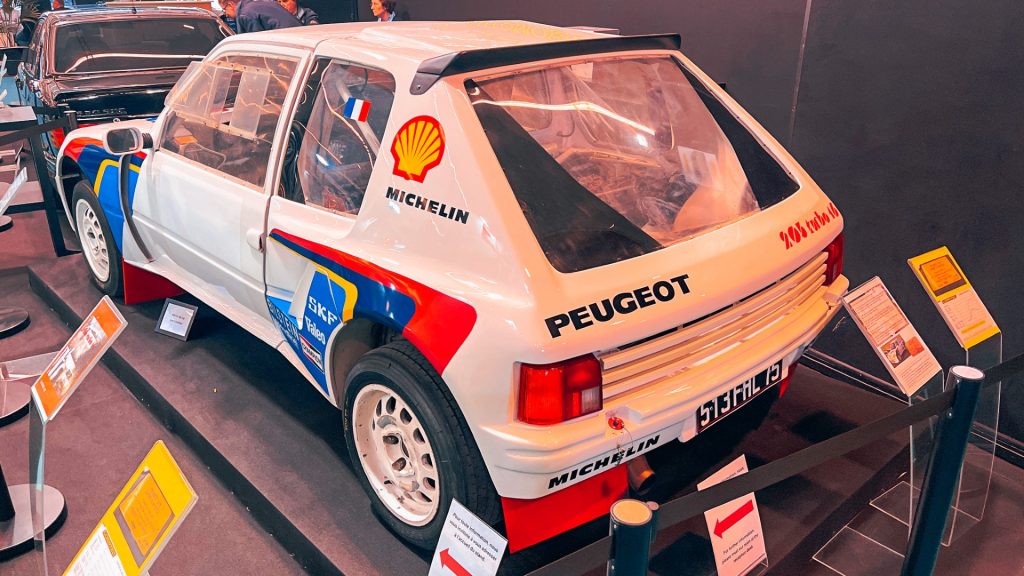 17. Peugeot 205 T16
The 205 T16 was a giant of Group B rallying, and this particular Peugeot has period pedigree. It competed in the 1986 Monte Carlo Rally, with Jean-Michel Favre and co-pilot Charley Pasquier in the cabin. In 1989 it was restored by Snobeck Racing Service, and in 1990 it was passed to Cyrille Duval of Le Point magazine by Jean Todt. Over the next 26 years it would cover 30km-50km per year, just to make sure everything was functioning. It changed hands again in 2016, and has since been seen in action at historic events.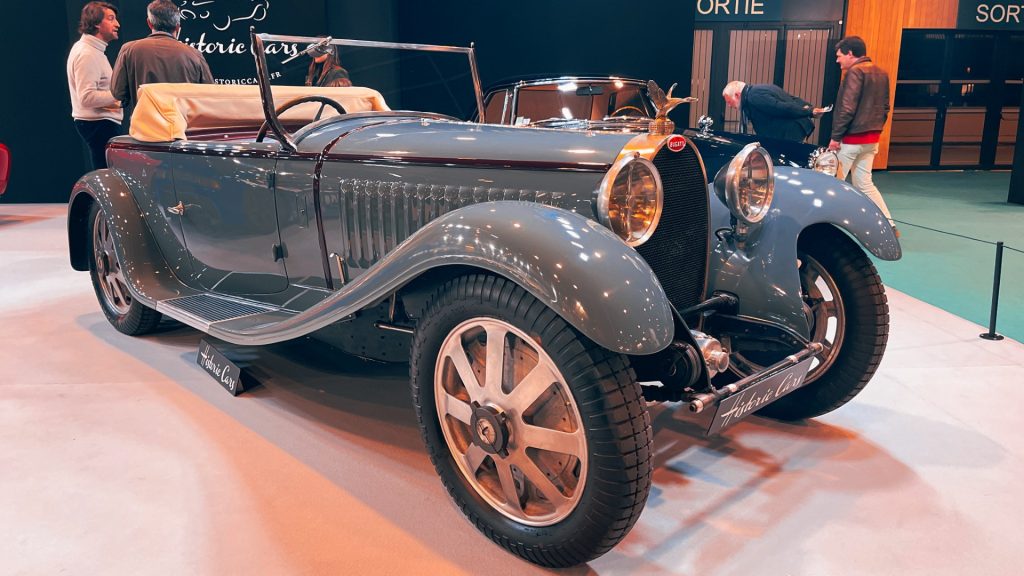 18. Bugatti Type 55 Vanvooren
Only 38 Type 55s were bodied by Vanvooren, and it's believed just 29 still survive. This Bugatti is even rarer still – it's thought to be one of only two surviving Roadster bodies. The mechanicals are said to be all original, and it has competition provenance – it finished first in the Rallye Lyon-Charbonnières.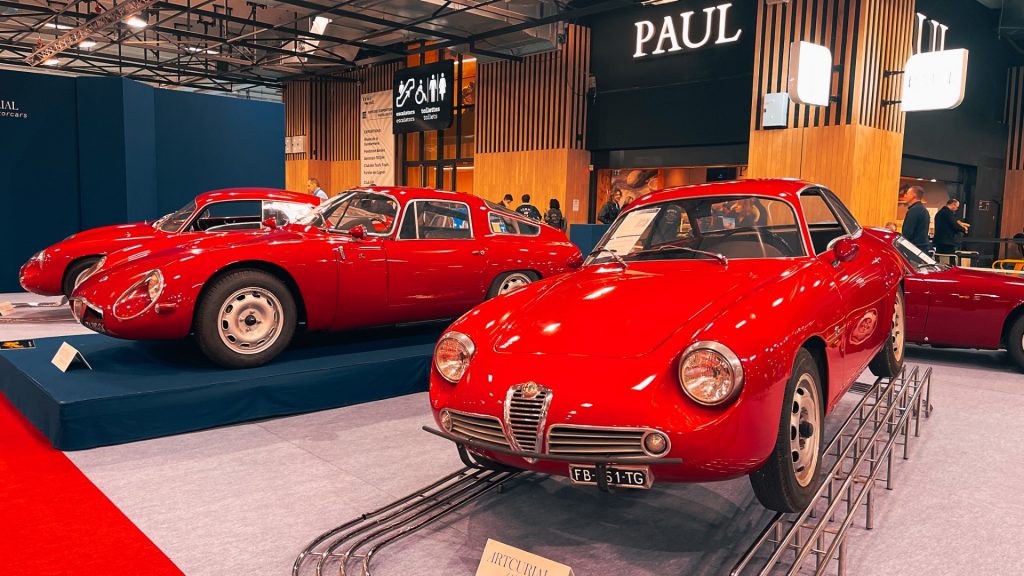 19. Alfa Romeo Zagatos
Artcurial's auction offered a chance to pick up three very rare Zagato-bodied Alfa Romeos. A 1961 Giulietta SZ Coda Tonda originally sold to Byfleet UK was the cheapest entry point (a not-inconsiderable €400k-600k); built on the platform of the short-wheelbase Spider, it uses a four-cylinder, twin-cam 1300cc engine that produces 116bhp in a 785kg body.
A 1963 Alfa Romeo Giulietta Sprint Zagato 'Coda Tronca' (SZ2) came next (€400k-600k), one of just 44 built and with 1600cc power (although the original 1300cc engine came with it). Delivered new in Italy, it immediately took part in the Italian Championship and competed in numerous races in that country.
However, the big draw was the Alfa Romeo Giulia TZ, an original France-delivered car and one of just 112 built. It weighs just 650kg and is powered by a 1600cc motor that's good for 150mph. In 1963, the TZ won its class in the Coppa FISA at Monza, and again at the 1964 Sebring 12 Hours.
There was also an overall win in the 1964 Coupe des Alpes for Jean Rolland and Gaby Augias. Between 1964 and 1967 the TZ took class victory after class victory in many events, including the Le Mans 24 Hours, Targa Florio, Nürburgring 1000km, Tour de France Auto and Sebring 12 Hours. Fancy it? You'd need €1.2m-1.4m.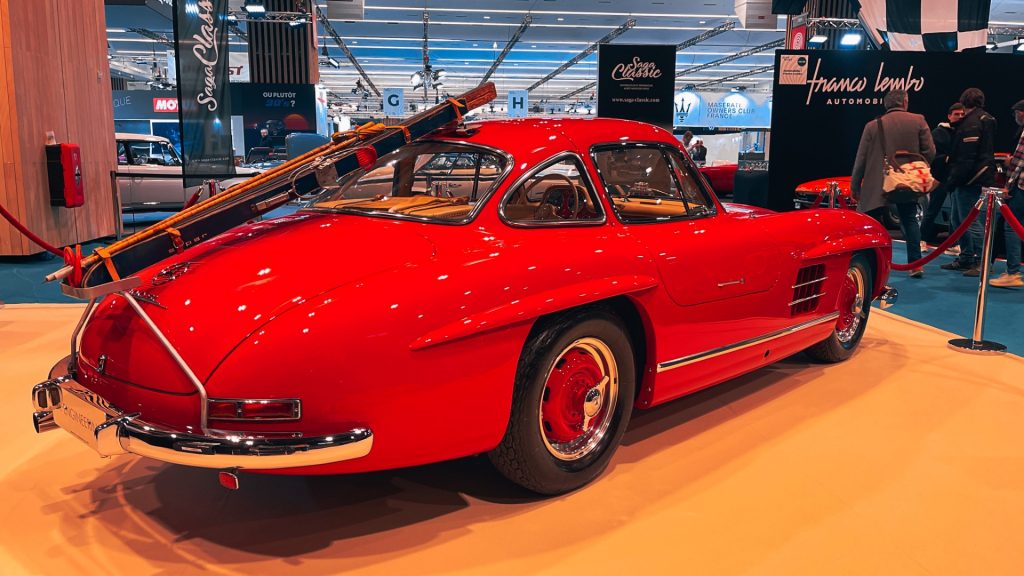 20. Mercedes-Benz 300SL Gullwing
This 300SL Gullwing certainly captured the attention thanks to its red paintwork. The eagle-eyed among you will notice the ex-Works Rudge centre-lock wheels. Ex-Works touches can also be found inside, thanks to the special interior. It was specified with 1kg paint, protractor and balancing weights, and a windscreen-washer system. The Mercedes-Benz was originally delivered to Guatemala in 1956.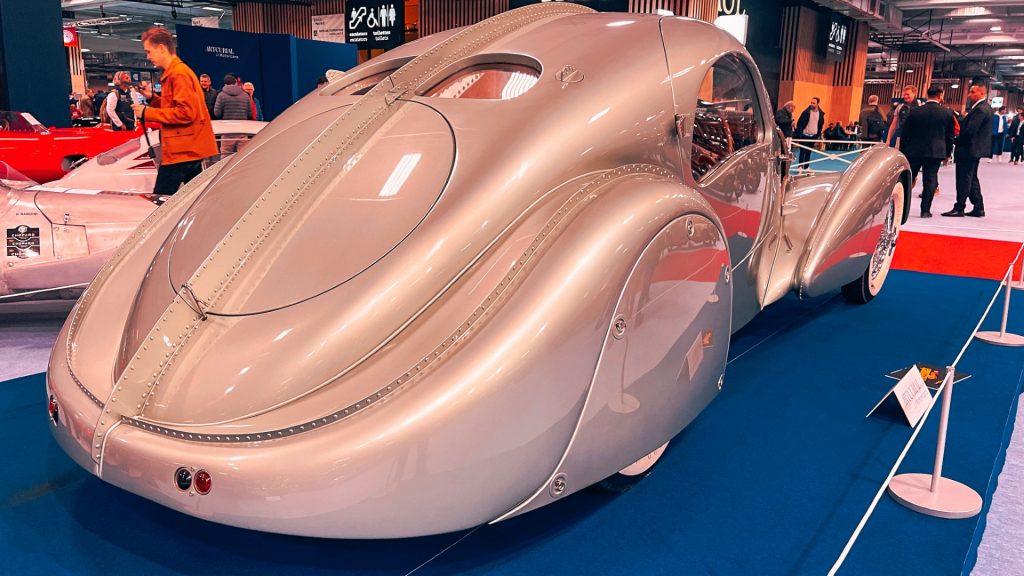 21. Bugatti Type 57 Aérolithe replica
A replica that's estimated at €1.5m-3m might seem strange, but this is no ordinary copy. The original Bugatti Aérolithe was revealed at the Paris show in 1935 with a forward-looking, Art Deco-style design inspired an aeroplane cockpit. Although built on a Type 57 chassis, it wasn't functional. It was constructed from Elektron, an aluminium and magnesium alloy which, while lightweight, was difficult to work because it had a tendency to catch fire. The car was finally finished in 1936 and made a trip to England.
By this point the Type 57 Atlantic was nearly finished, and it was built using aluminium, which was much easier to work with. The Aérolithe ended up being forgotten, then misplaced in 1939.
In 2008 Christopher Ohrstrom, of the World Monuments Fund, and David Grainger, a restoration specialist, set out to make a replica, beginning with a chassis close to that of the Aérolithe (believed to be #57103) – #57104. This replica's stunning body is crafted from Elektron, keeping it true to the original.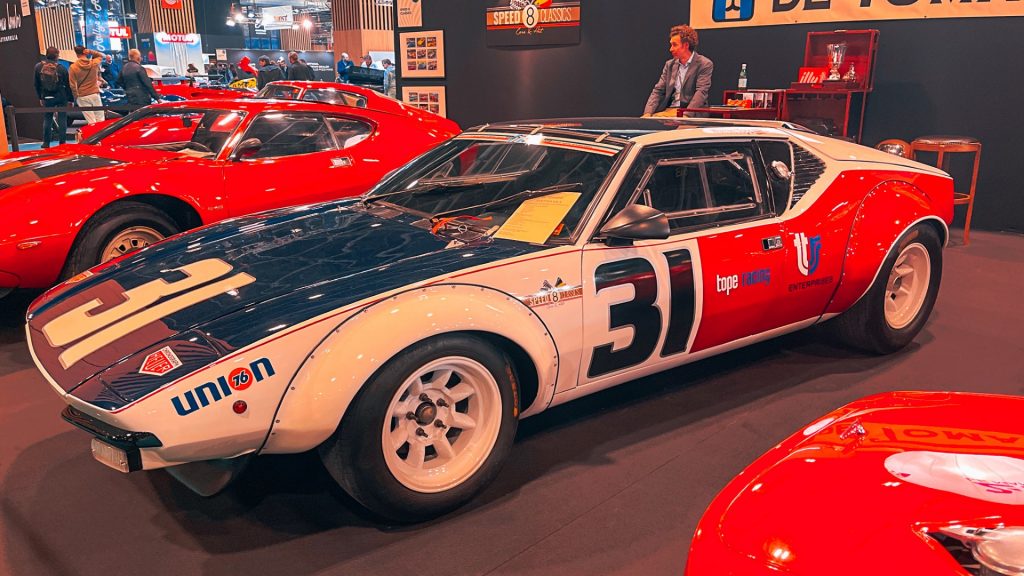 22. De Tomaso Pantera Group 4
This is one of just 14 Panteras built to Group 4 specifications, and in 1972 it was the Works entrant, with Ugo Locatelli and Aldo 'Alval' Valtellina on racing duties. In 1973 it was pressed into service for the Ford Motor Company's Experimental Division, before being sold to Warren Tope. While it had several non-finishes, it did win at Blackhawk Farms in 1973 and at the Pontiac Road Race in 1974. It was then sold to Kenper Miller in 1975, who used it to compete at the Daytona 250 and Watkins Glen Six Hours. It's since had four more owners.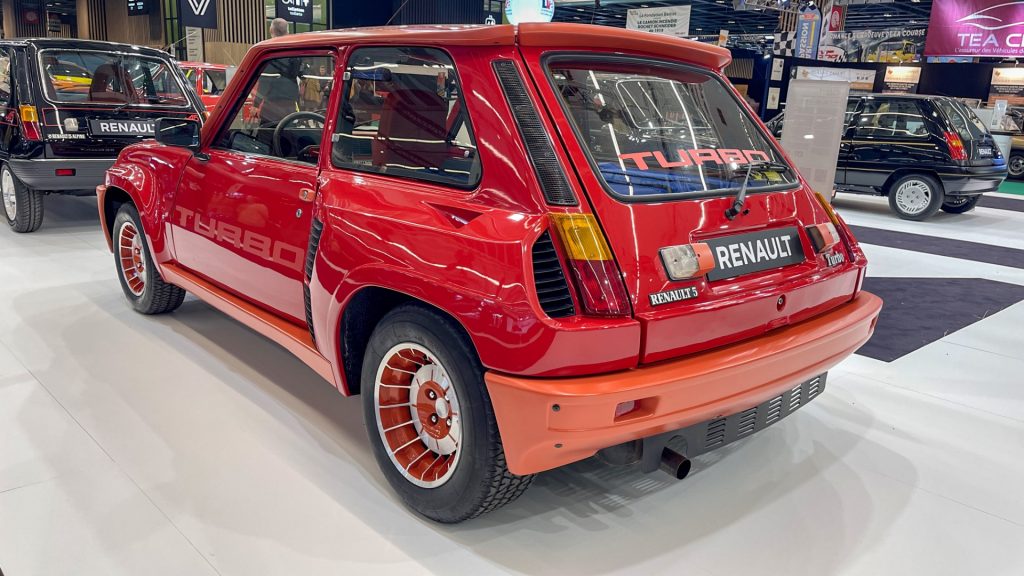 23. Renault 5 Turbo 1
Renault put on a big display celebrating 50 years of the Renault 5, with early base models lining up with Alpine and GT Turbo hot versions, as well as a 370bhp Super Production racing car as driven by Eric Comas. There was also a prototype of its new Renault 5 EV. However, our favourite had to be the Turbo 1 road car, one of 400 built to homologate this mid-engined marvel for Group B rallying competition. The later Turbo 2 did away with much of the special homologation kit and colourful sci-fi-inspired interior kit. And don't you just love those wide arches?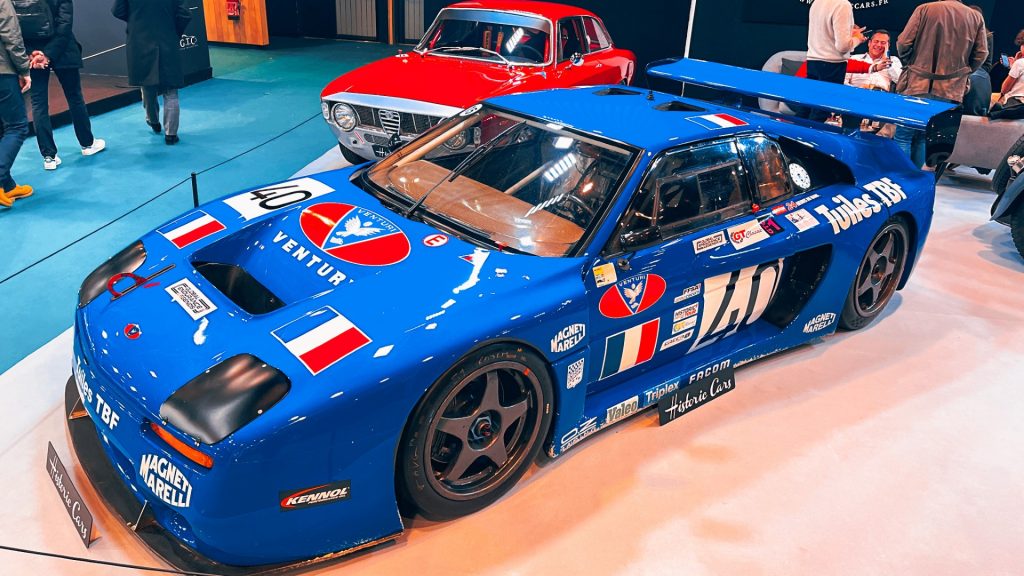 24. Venturi 600LM-S GT1
This Venturi 600LM is a veteran of three Le Mans 24 Hours, and is powered by a 600bhp turbocharged PRV V6. The body is made from Kevlar, and the whole car weighs just 1100kg. It was run by Stéphane Ratel, the man behind many a GT championship. It was constantly developed over its lifetime, until it became the 600, the ultimate version of the Venturi GT car,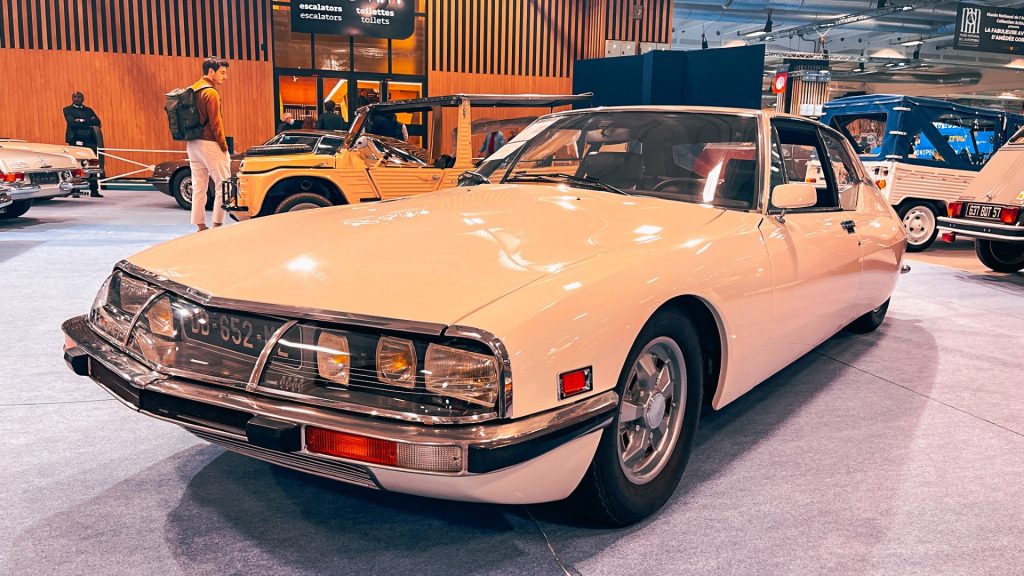 25. Citroën SM Prototype
We end as we started, with the glorious SM. This one, up for auction with Artcurial, is perhaps more glorious than most. It served as the test mule for the Citroën research and development team, and as such features lots of tweaks and items that didn't survive in the finished version. That already makes it special, but then there's the engine – it's a race unit harvested from a Spa 24 Hours race car. It was owned by the head of Citroën's development team for many years.