WORDS: ALEX GOY | PHOTOGRAPHY: BENTLEY MOTORS
Twenty years ago the idea of an EV was alien. A smartphone was a fashion-forward Nokia. A Bentley was the sort of car you'd expect an elderly relative to drive. That was until late 2003, when the Continental GT broke cover. 
Under fresh VW Group ownership, Bentley needed to reinvent itself. In 1998 the German group took control of the British brand and wasn't hugely impressed by what it saw. The factory was run down, the business was barely selling any cars, its brand image wasn't the greatest. 
Bentley spotted a gap in the market that no one out there seemed able to fill. Why wasn't there a proper four-seat GT to keep the great and good happy between country piles? Less visceral (and fragile) than a Ferrari V12, more purposeful than a 'cruisy' Aston, a cut above a Jag and not quite as ostentatious as a Rolls-Royce. It wasn't going to be as expensive as others in the space, nor was it to pretend it was a running shoe. Its more than adequate power was to come from a turbocharged W12 engine, and be fired to all four wheels via an automatic gearbox.
The car itself was fitted with as many mod cons as Bentley could stuff into its comparatively small frame, as well as the sort of high-spec upholstery and woodwork one would expect from Crewe. Bentley's new era was to take a hint of the old school, a wisp of the new, and turn it into something rather fine. Crewe's designers looked to the R-type Continental for inspiration – borrowing its pronounced rear wheelarches and sloping roofline – but didn't aim to create an old-school retro homage to the days of yore, rather a modern interpretation of what had been before. And it would do it for £110,000, a good chunk less than Bentley's contemporary cars.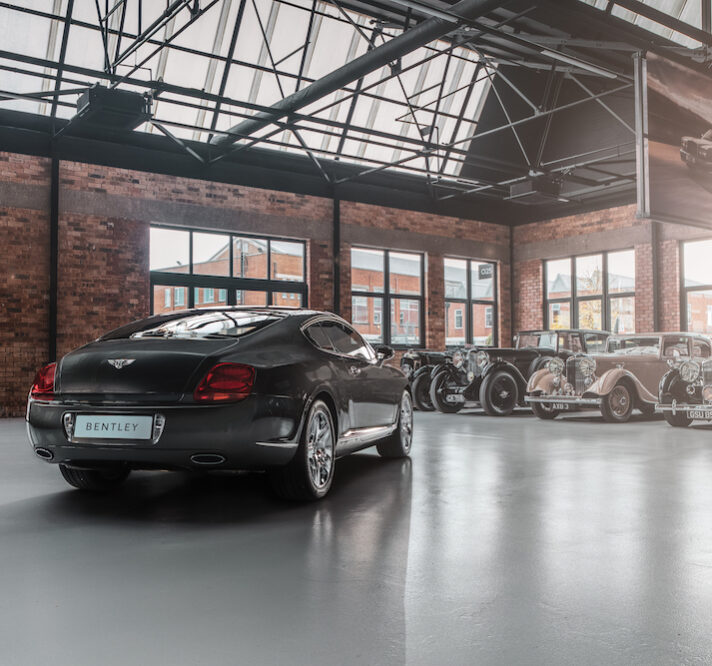 A glance at sales figures from the time show just how transformational it was for the business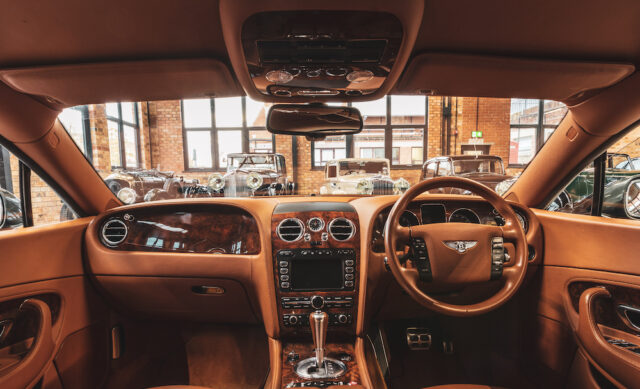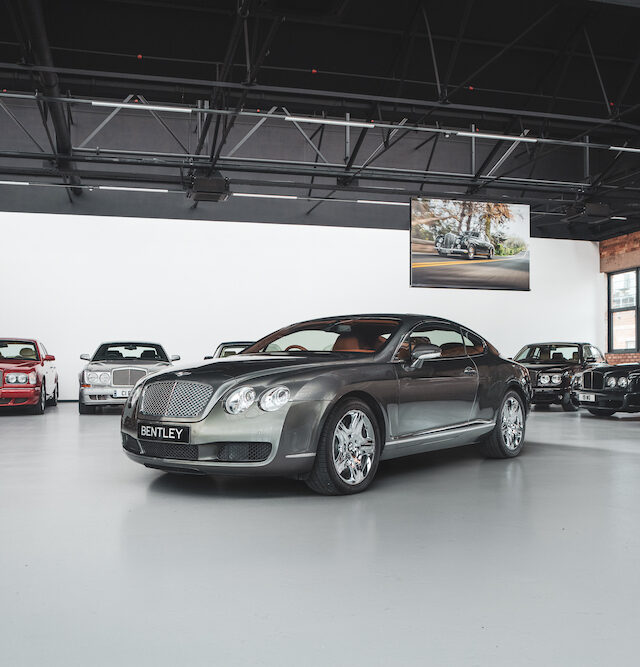 Twinned with an aggressive PR and marketing campaign (as well as a brand-building Le Mans win), the Continental GT was a hit. People who'd have turned their noses up at the brand were clamouring for Crewe's latest. The lower price point helped, sure, but a 550bhp, near-200mph coupé capable of embarrassing a Porsche 911 Turbo and having room for four people with their gear was hard to argue with. Especially one that looked so sensational. 
Stepping into an early example today is an eye-opening experience. The pinnacle of luxury two decades ago holds up well, although time hasn't necessarily been kind to every aspect of the car. What shines brightest is the craftsmanship that went into the Continental GT. Its seats remain sumptuous and cosseting – admittedly Bentley's own heritage model has seen something of a life, but you don't feel the need to explain away any signs of age. When it was new the model seemed large – its design made it look stocky, and 'big' things traditionally lend themselves to luxury – but today it feels decidedly small. There's room inside, worry not, but it feels far more purposeful than its decades-younger siblings.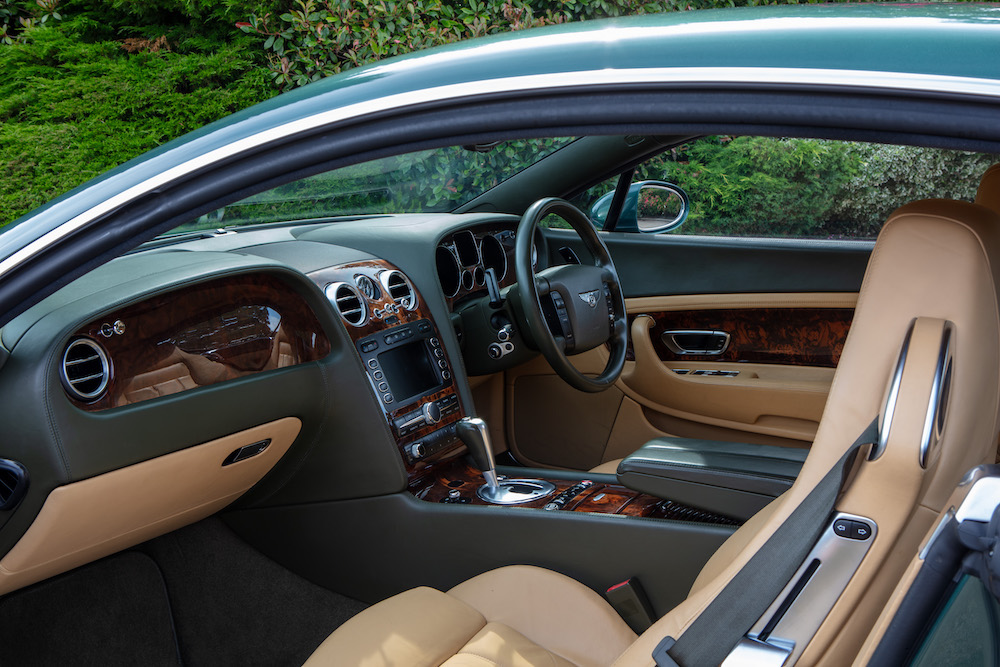 The interior design has aged well. The dash elegantly mimics the Bentley wings, and the gearshifters behind the wheel almost ape bull horns, looking wonderful even now. Of course, it's not all rose-tinted walks down memory lane – the slick touchscreens of today are a far cry from the pixelated graphics and slow responses that were once de rigueur. On the move the glorious W12 motor has lost none of its punch. A gentle tickle of the throttle throws a glorious wave of torque onto the road, building numbers on the speedo with pleasing pace. Its gearbox is smooth… ish, while the steering feels light, leaning towards vague – a side effect of having four driven wheels. At pace you don't doubt the car's ability, nor do you get the impression that the years have been particularly unkind to its dynamic prowess. 
Of course, the Continental GT wasn't the only big change at Bentley when VW took over. The factory was reinvigorated with state-of-the-art technology to give the company's new baby the best-possible start. Where once you'd expect a Bentley to come with wobbly bits, or a dropped stitch here and there as part of its 'charm', such things would no longer do. 
A glance at sales figures from the time show just how transformational it was for the business. By 2007 Bentley was delivering 10,000 cars a year; not even a decade previously it was struggling to find homes for a tenth of that number.
Shortly after the Continental GT launched, a GTC convertible arrived, and soon both a more perky Speed and harder-edged Supersports appeared, giving buyers more choice – and Bentley more sales.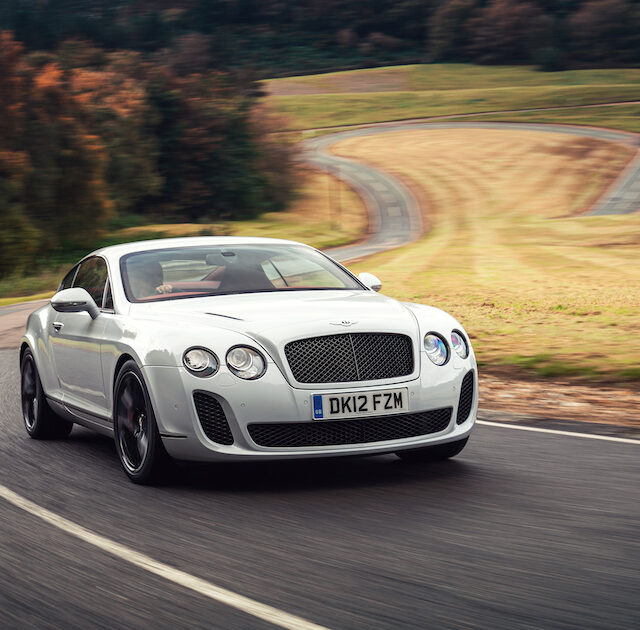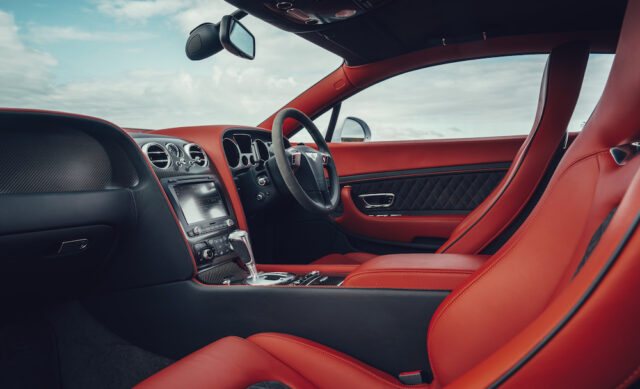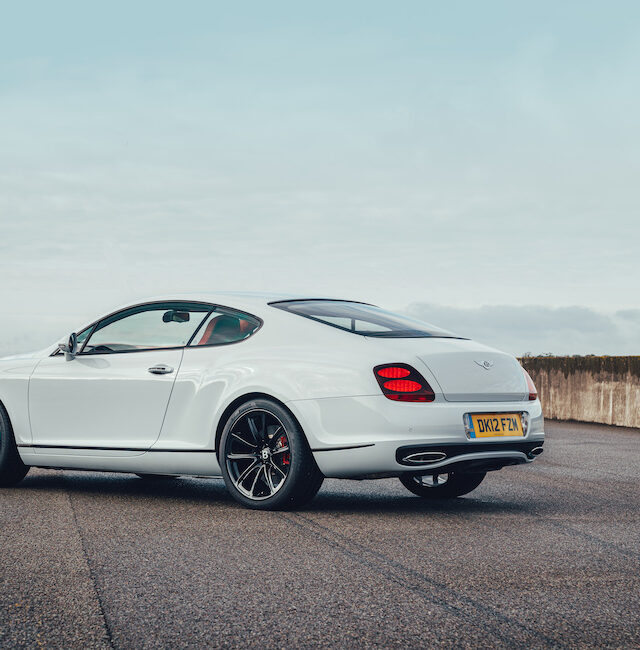 A second-generation machine was launched at the 2010 Paris Motor Show. While its look was more evolution than revolution, it came with additional tech, a revised powertrain and, later down the line, a 4.0-litre V8. The smaller engine, while not offering quite the same punch as the W12, gave the car a meaty, muscle-car-esque soundtrack. Should you ever want to spot the difference in public, look for a red 'B' badge, and exhaust tips shaped like the number eight. The V8 was something of a revelation – it felt more urgent and keener to rev, plus, of course, it sounded like thunder.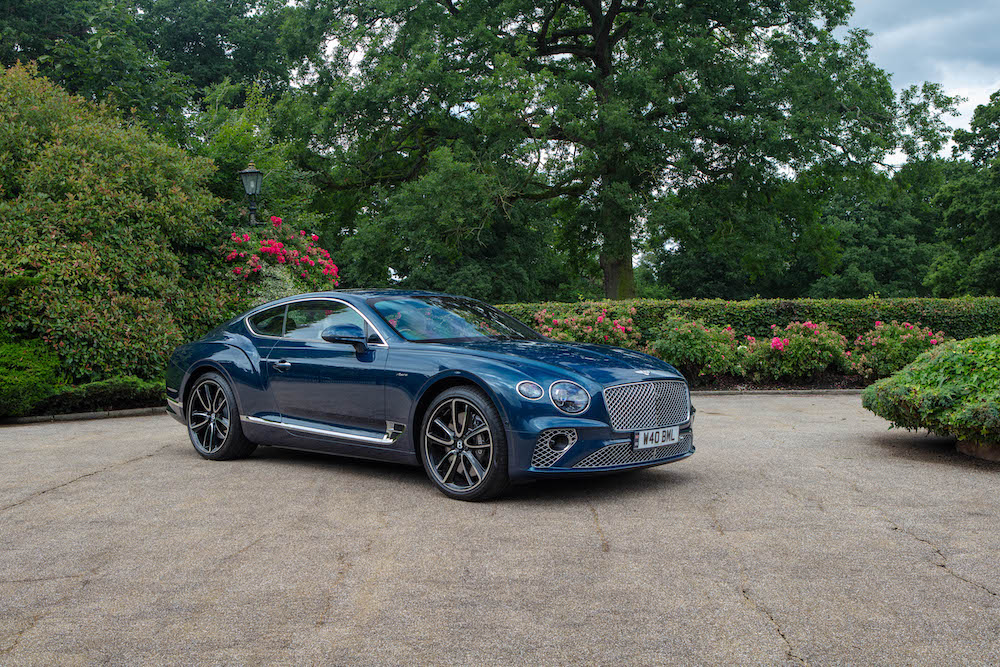 Today's Continental GT is a glorious thing. Its design isn't too far removed from the car that reinvigorated the company, although it feels suitably bigger. The W12 engine remains smooth and punishingly powerful, the ride serene even at speed. Of course, the V8 is still present and correct, as is the drop-top GTC, and plenty of different specs are available to ensure every Bentley customer can find the right car for them. Modernity has made it a technical tour de force, too. Drive modes, CarPlay, nav screens that flip every which way, and more, all allow for a journey tailored to your preference, rather than one prescribed entirely by Bentley's engineers. Customisation options are near limitless; you can ask the fine folk at Mulliner to create something bespoke and they'll do so with glee. Should you wish, you can even eschew Bentley's traditional wood-veneer dashboard for stone if that's your jam. 
Plenty of automotive companies have a saviour moment, and the Continental GT is Bentley's. The marque deployed it brilliantly; the model was not only a more affordable, modern way into the brand, but these cars have won races, broken records and been seen in the hands of all the right people to create an aura of cool where once there wasn't any.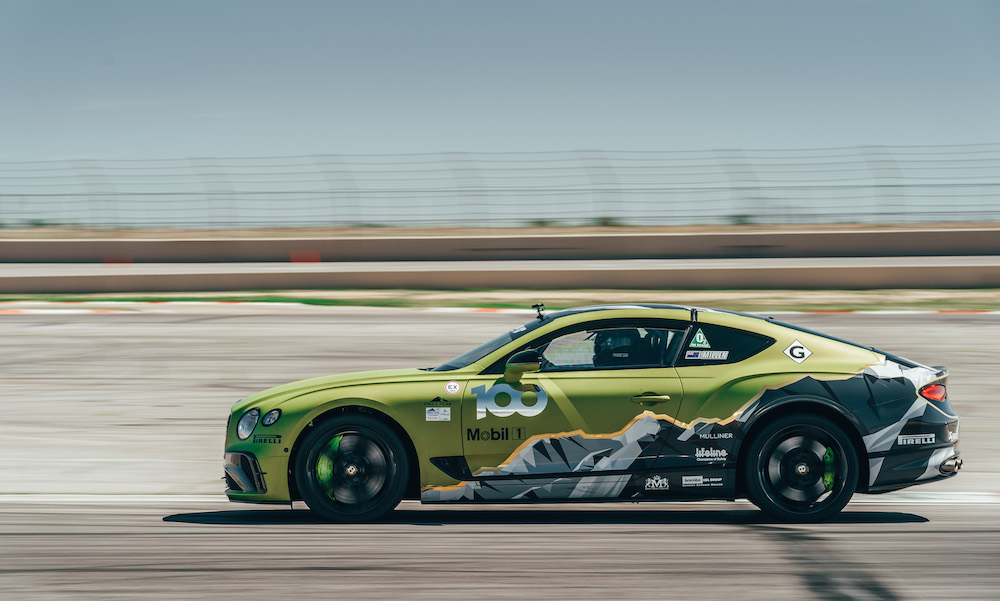 Today one in every three cars that leaves Crewe is a Continental GT, and the company expects to have sold its 100,000th in 2025. For the past two decades it's been something of a byword for success, luxury and style. While the original version seems like a neat, if very much 'of its era' car now, it's important to remember just how much rested on its retro-inspired hunches. Had it not been right, if there was a tiny flaw, all those sales would have gone elsewhere, and Bentley likely wouldn't be half the brand it is today.