Words: Nathan Chadwick | Photography: Tim Scott, Fluid Images & Nathan Chadwick
The Heveningham Concours in Suffolk, UK, returned in excellent fashion after a Covid-enforced absence of two years, with a varied and excellent selection of classics and modern supercars.
Held as part of the Heveningham Hall Country Fair weekend, all proceeds and profits from the event go to charities including the East Anglian Air Ambulance, while the Concours funds an 'i-mobility' scholarship at the Royal College of Art.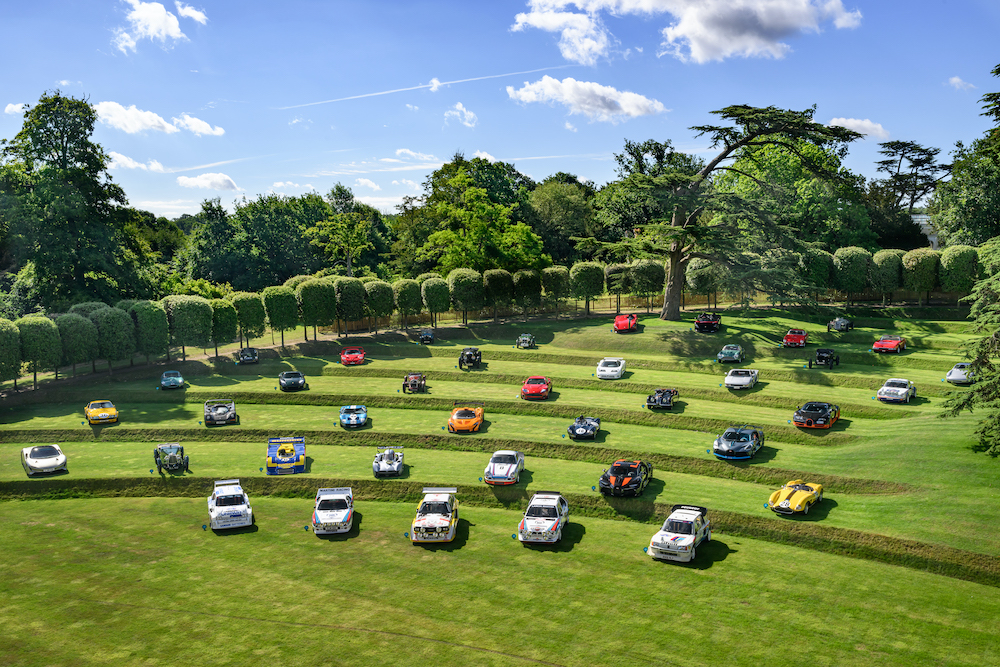 This year was the fifth running of the event, and the judging team comprised Max Hunt (chairman), ex-Jaguar and Aston Martin designer Ian Callum, ex-rally driver and M-Sport boss Malcolm Wilson, model and Jaguar enthusiast David Gandy, Porsche 993 designer Tony Hatter and racing driver Marino Franchitti.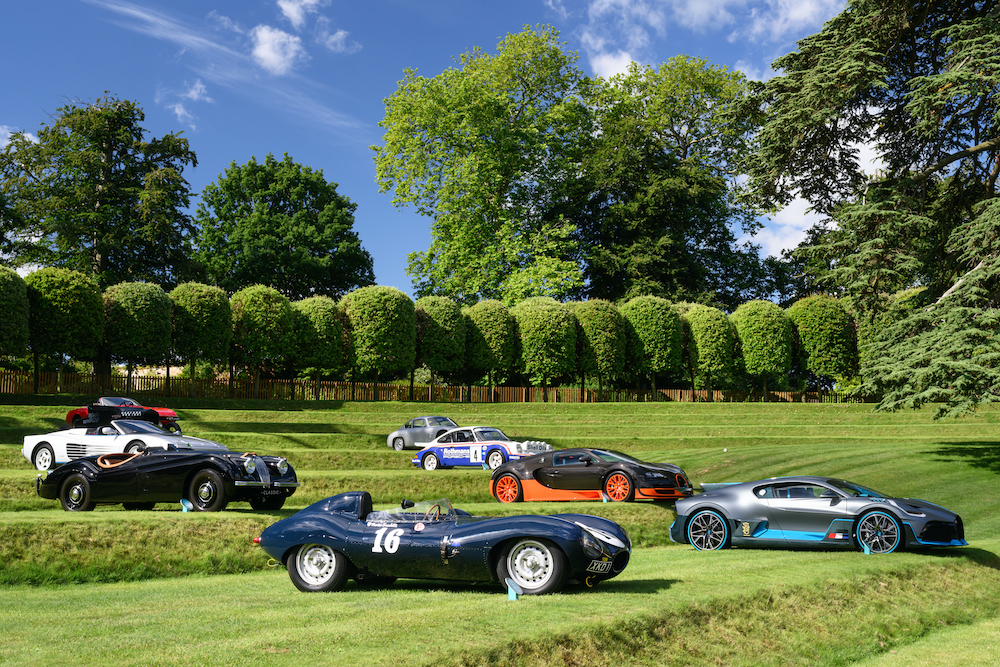 Here are 15 star cars from the concours and the wider event, including the three winners, plus five interesting cars we spotted in attendance over the weekend.  
MG K3 Magnette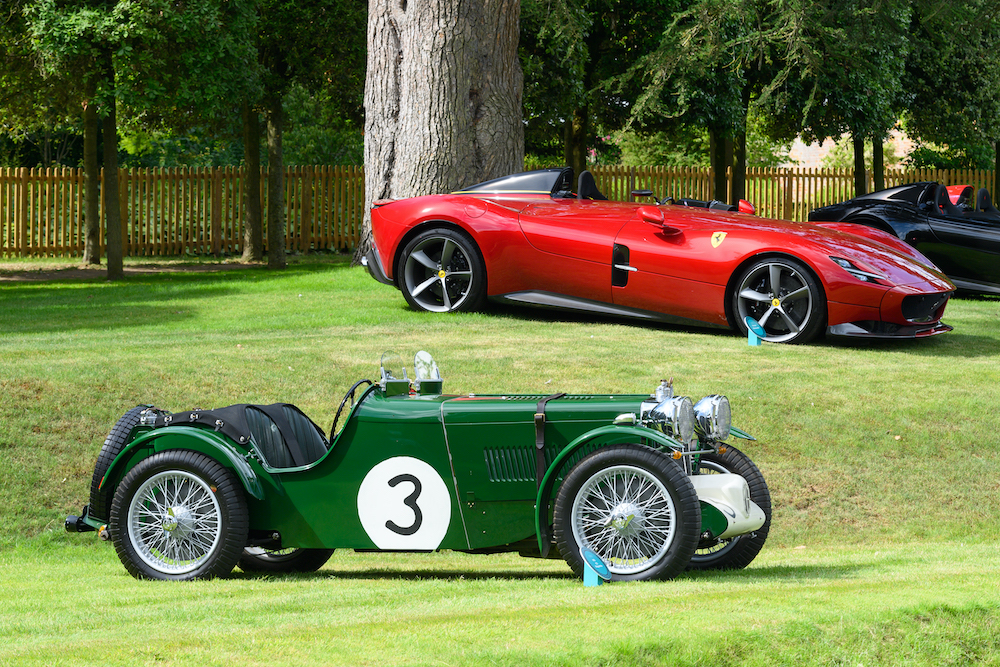 The winner of the pre-war class was this MG K3 Magnette, a car demanded of its maker by Francis Curzon, the 5th Earl Howe, to take on the Mille Miglia. While it struggled to overcome the dominant Alfa Romeo 8C, a pair of K3 Magnettes finished first and second in class at the Mille Miglia in 1933. A year later, this car was driven by Count Lurani and Clifton Penn-Hughes to 11th overall. At the end of the 1934 season, the car, chassis K3015, was bought by amateur racer John Henry Tomson Smith. He and mechanic Wilkie Wilkerson transferred the mechanical components to a new chassis fitted with a single-seater body. In 1938 the original chassis was sold to a fellow racer, but much later the 1934 Mille Miglia car was painstakingly recreated around it. 
Jaguar E-Type Lightweight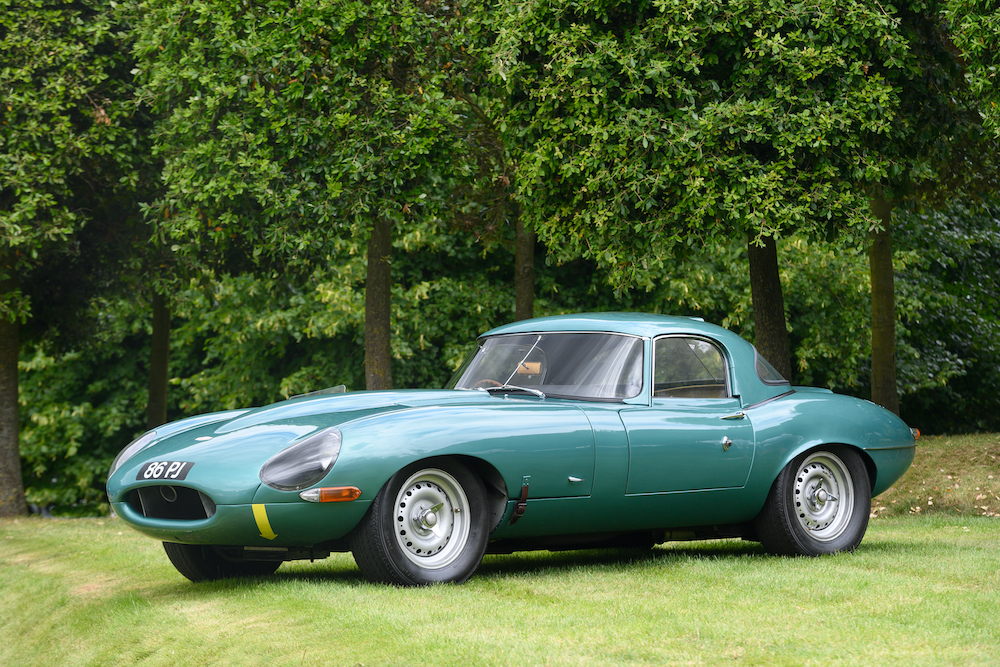 The judges awarded top prize in the post-war class to this Jaguar E-type Lightweight campaigned by Roy Salvadori in 1963 on behalf of owner Tommy Atkins. Chassis S850661 would pick up 15 wins in 1964 with Roger Mac behind the wheel. In 1966 it was bought by Guy Griffiths for his daughter Penny, who'd keep it for the next 38 years. In 2004 Eagle E-types refurbished the car without compromising the patina, notably keeping the rev counter's red line, which was painted on by Penny Griffiths in nail varnish. 
Bugatti Chiron Super Sport 300+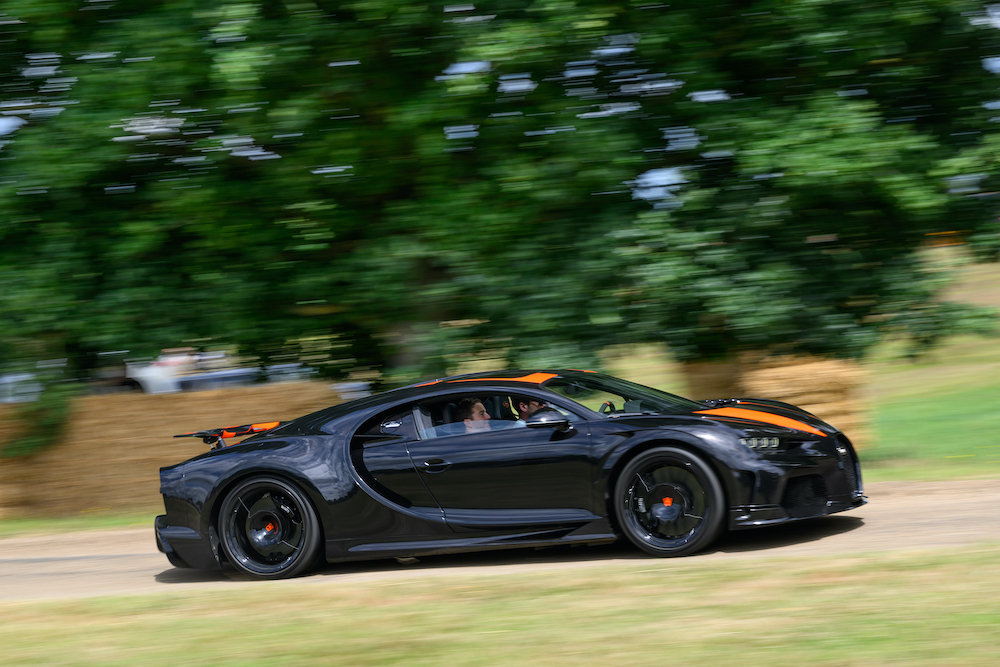 The winner of the supercar category was this one-of-30 Bugatti Chiron Super Sport 300+. It was built to celebrate Bugatti test driver and Le Mans winner Andy Wallace hitting a world-record 304.77mph in a Chiron Super Sport. As with the record-breaking car, it features an extended tail and an extra 99bhp over a normal Chiron. 
Schuppan 962CR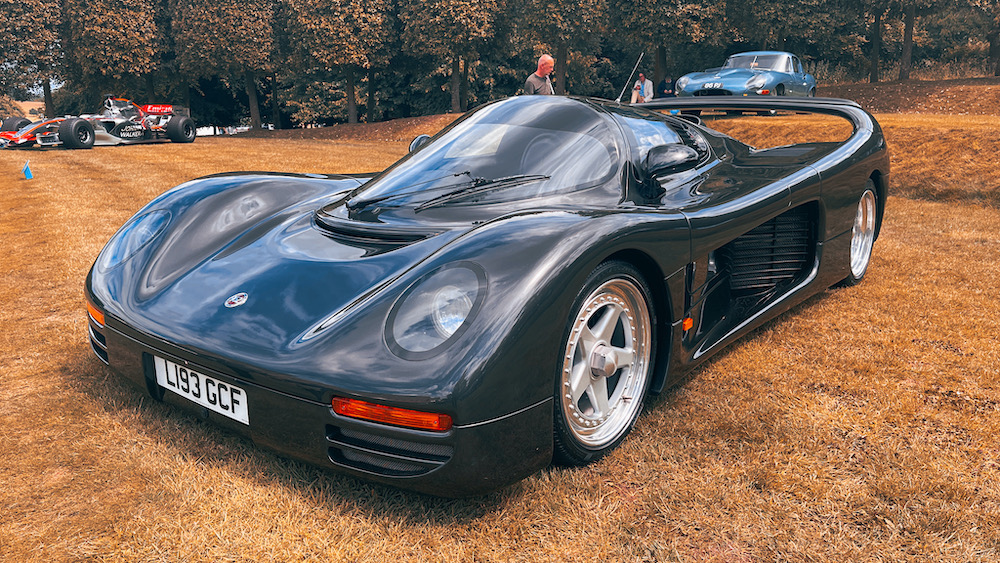 This may be familiar to regular Magneto readers, because we featured its story earlier this year (you can buy a copy here).
For the uninitiated, the 962CR was built by Le Mans winner Vern Schuppan, and intended to be a genuine Porsche 962-based Le Mans car for the road. However, the Japanese investors tried to pull out when the economy went into recession, leaving Schuppan in the mire. This is the second of just two production 962CRs built.
Lancia 037 Rally Evo 1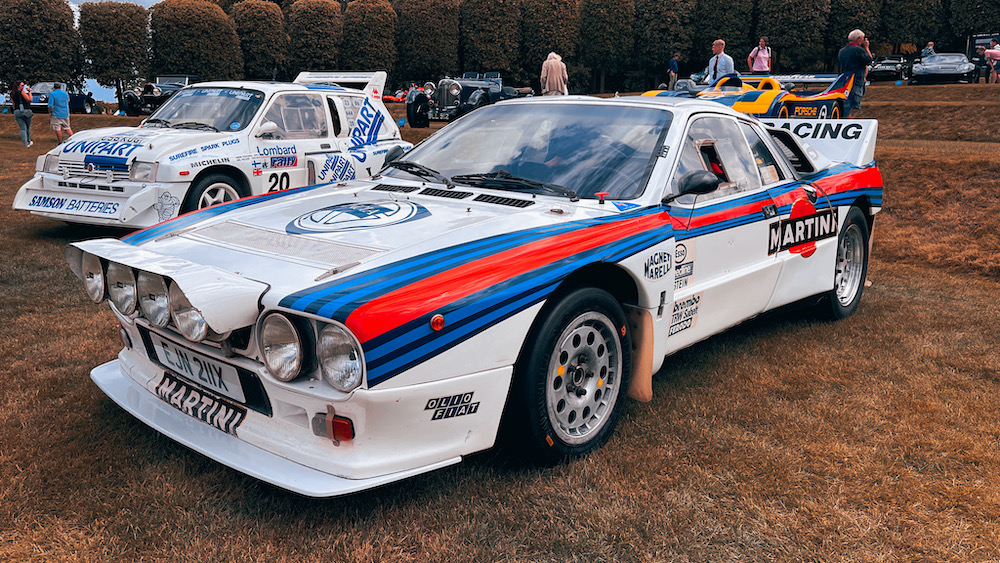 The Lancia 037 is famed for being the last rear-wheel-drive car to win the World Rally Championship. That was a stunning achievement, but it owed much to Audi's reliability and organisational woes. To finish first, first you have to finish, and the 037 proved successful in 1983. This Evo 1 is chassis 319, a development of the 1982 car upgraded to 300bhp Evo 1 specification. It won the ADAC Rally Deutschland with Walter Walter Röhrl behind the wheel and Christian Geistdörfer co-driving. 
Audi Quattro S1 E2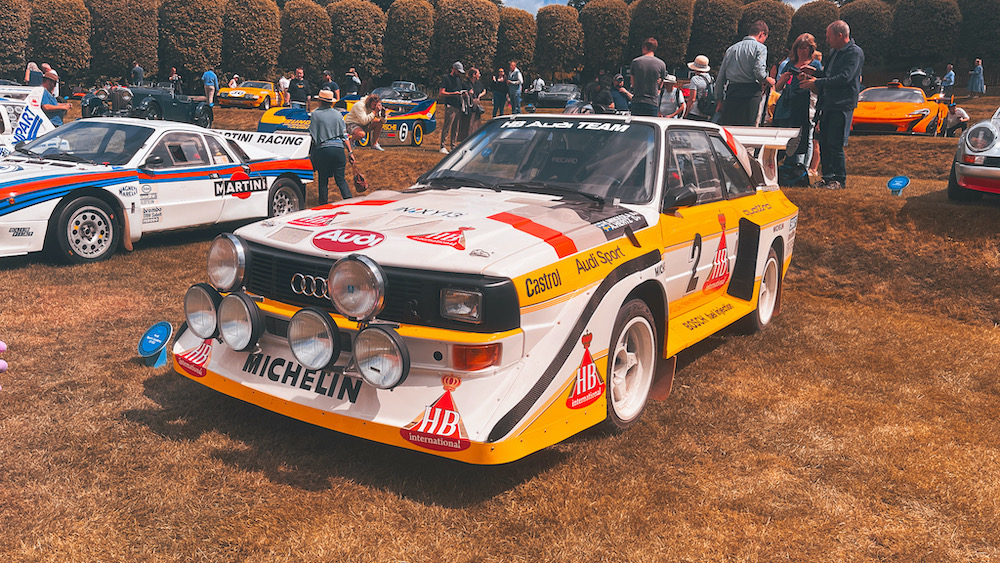 By 1985 the Audi Quattro had more than met its match in the form of the Peugeot 205 T16, and to remain at the front of the field Audi drastically altered the Quattro with this enormous bodykit that generated 500kg of downforce, while slashing weight and improving handling. Sadly reliability let the car down on regular occasions, and this 476bhp machine is no different, with the late, great Hannu Mikkola retiring it from the 1985 RAC Rally. 
Porsche 917/30 Spyder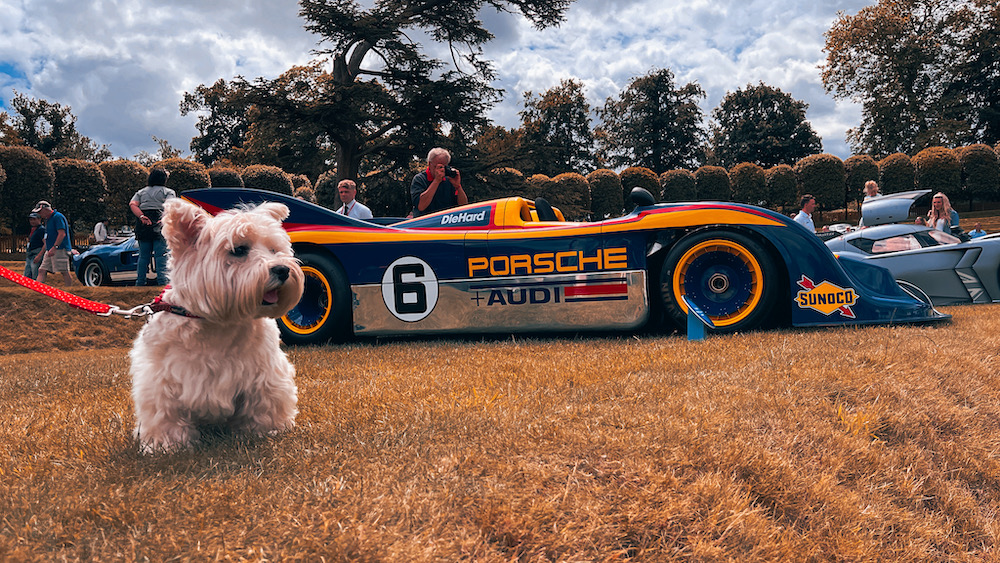 This 917/30 was Porsche's take on the Can-Am series, and was entered into the 1973 season via Penske Racing and Mark Donohue. It took six victories that year courtesy of a 5.-4-litre twin-turbocharged flat-12 engine that produced 1200bhp. It was so successful that organisers introduced a fuel limit on turbo cars for 1974, prompting Porsche to pull out of the series. Maisie the dog was suitably impressed, however. 
Bugatti Type 49 Roadster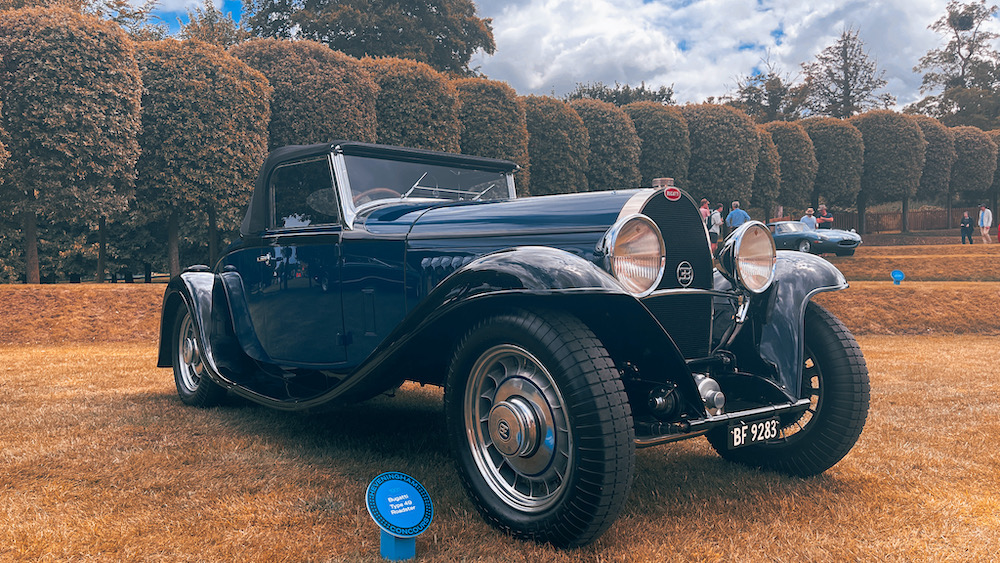 This Gangloff-bodied Bugatti Type 49 Roadster was ordered by Antonin Joly & Frères, a Bugatti dealer in French-controlled Tunisia, but it was first registered in France. During its time in Paris, it appeared in a short film by Jean-Paul Rappeneau called Chronique Provinciale; he would later direct the 1990 version of Cyrano de Bergerac. In 1967 the car was bought by Ferrari and Bugatti expert Jess Pourret, and later ended up in the Michel Seydoux collection. It now resides in the UK.
Sunbeam Tiger Le Mans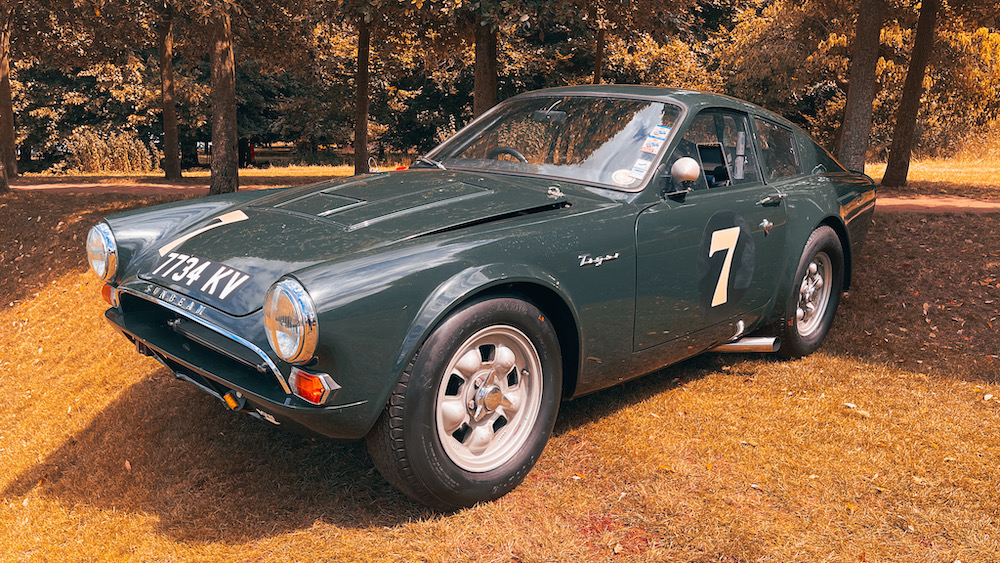 The Sunbeam Tiger was the Rootes company's take on the formula that had worked so well for the AC Cobra – British roadster, American V8 grunt. Rootes even employed Cobra supremo Carroll Shelby to develop it. He would miss out on building the car, instead earning a royalty on each example sold. Shelby would also run into trouble with Sunbeam when the latter entered the 1964 Le Mans 24 Hours with a few V8-powered Tigers. A lack of engine development from Shelby saw two cars expire with powerplant trouble; the blame was pinned on Shelby, who would eventually refund Rootes for his services. This particular car is the Le Mans prototype that served as the back-up car at the race itself. It was sold in 1965 and competed in circuit races, hillclimbs and sprints. It was in the US by 1973, and was restored over the following two decades. 
Porsche 911 Carrera RSR Prototype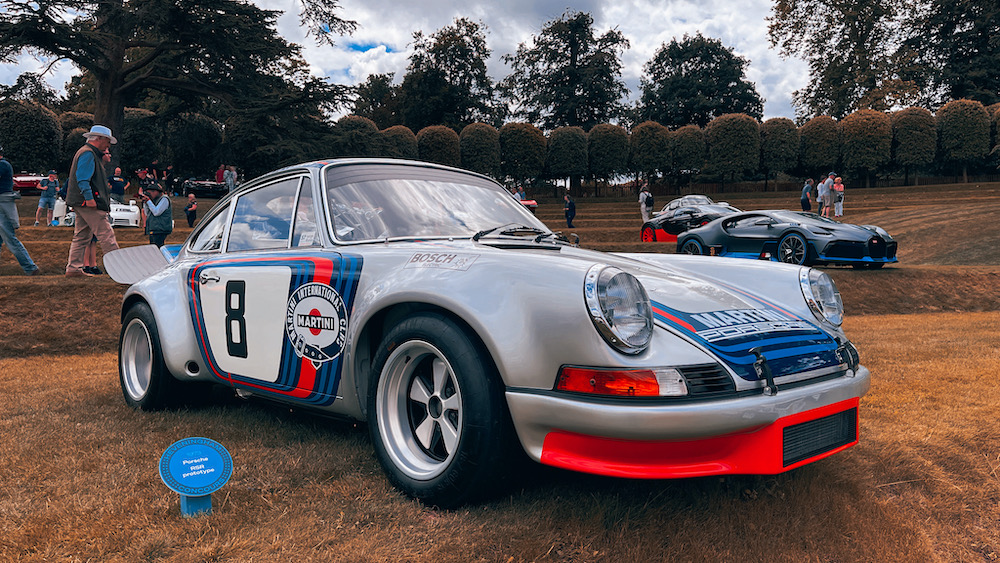 Up against the fast and flamboyant Alfa Romeos and Ferraris at the 1973 Targa Florio, the Porsche 911 Carrera RSR prototype's 340bhp meant it looked like it had little chance of winning. However, the rugged 911 outlasted its Italian rivals, and Gijs van Lennep and Herbert Müller took this car to victory on what would be the final competitive Targa Florio. It's just been restored by Porsche specialist Maxted-Page.
Bugatti EB110 SS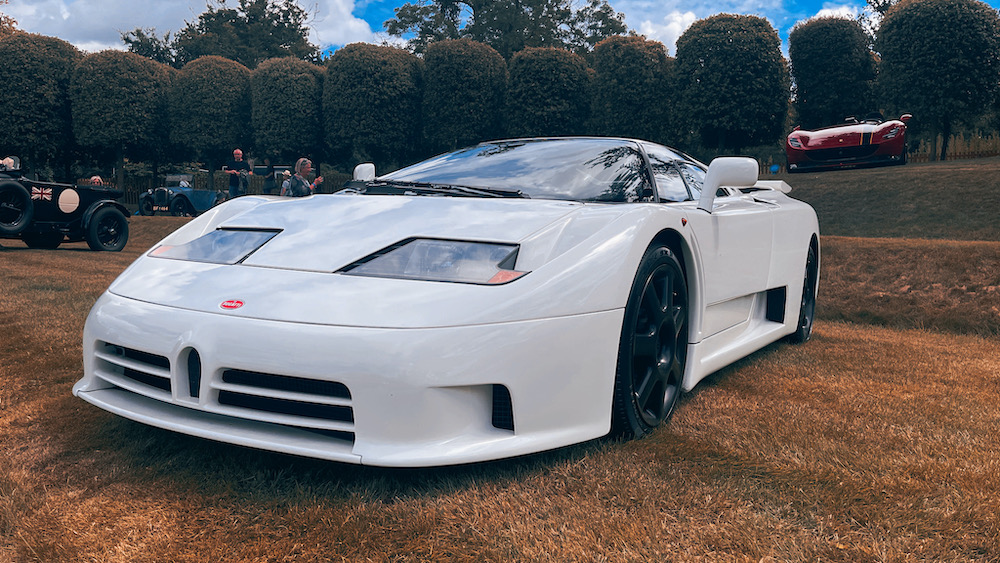 Launched to coincide with the 110th anniversary of Ettore Bugatti's birth, the EB110 was a 3.5-litre quad-turbo V12-powered hypercar that stunned the world at launch. It had many novel features for the time, such as a carbonfibre monocoque chassis, active aerodynamics and four-wheel drive – the latter uncommon for a supercar at the time. This is one of 38 Super Sport cars that featured more power (603bhp) and a 150kg lower kerbweight.
Alfa Romeo 6C 1750 Super Sport Compressore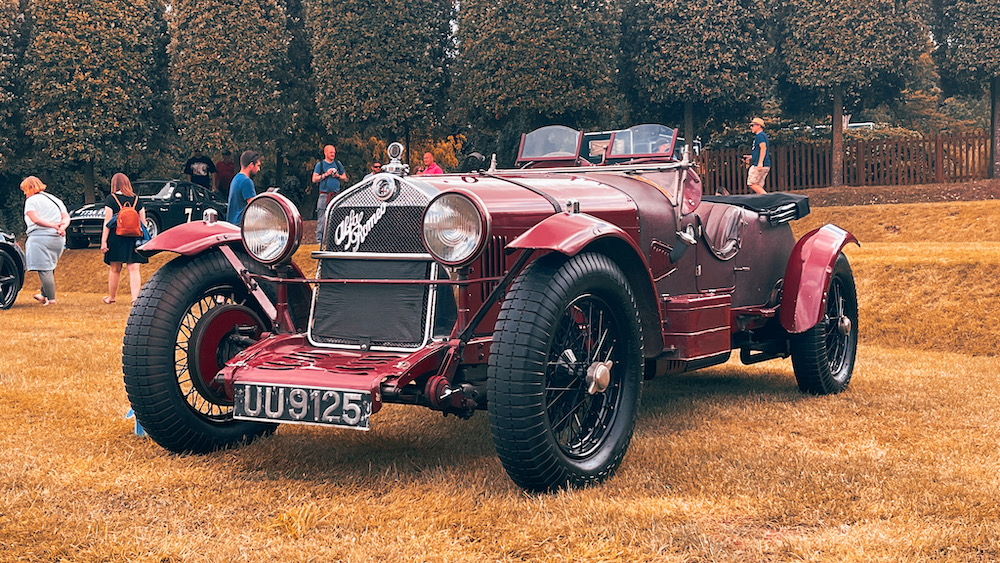 This is one of two 6C 1750 rolling chassis ordered by UK Alfa Romeo importer FW Stiles in 1929 with the aim of entering them into the Brooklands Double Twelve endurance race. In the end neither car was ready, but this one was driven by Bentley Boy Dudley Benjafield to fourth place at the BARC Six-Hour Race and sixth in the Irish Grand Prix. In 1934 the Carlton Carriage Company body was replaced, with new owner Ben Plunket wanting the fuel tank within the bodywork and the spare wheel mounted at the rear, rather than on the side. That year Plunket and Fellowes toured Europe in the car, attending all the grands prix. In the 1990s the Alfa was acquired by Nathalie Chaunavel Grist, and it was restored by her father, Alfa Romeo specialist Paul Grist. 
Porsche Carrera GT Zagato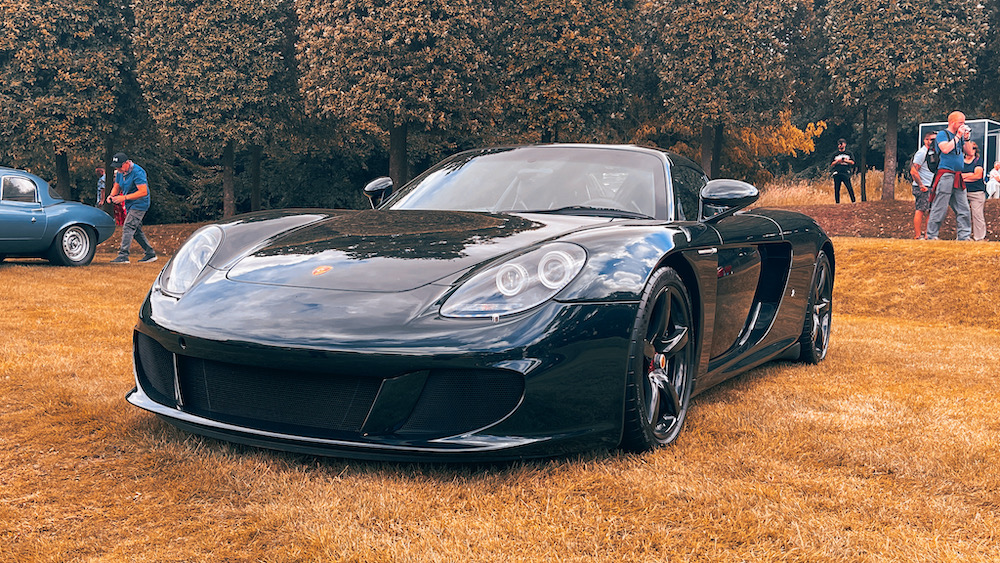 The Porsche Carrera GT was a development of a stillborn Formula 1 V10 engine project for the Footwork team. That unit was deemed too heavy for F1, but in 1999 Porsche brought it back off the shelf for a GT1 Le Mans prototype racer – but then the development of the Cayenne needed the designated funds. The project came alive a year later with a 2000 concept, and buoyed by the commercial success of the Cayenne, Porsche put the car into production in 2003. In 2013, one Carrera GT was sent to Zagato to have the abrupt step between the top of the roll hoop and the deck eliminated with bespoke bodywork for a smoother profile. It was such a successful design that five other cars were converted, with this particular car receiving the Zagato treatment in 2019.
Lancia Delta S4 Corse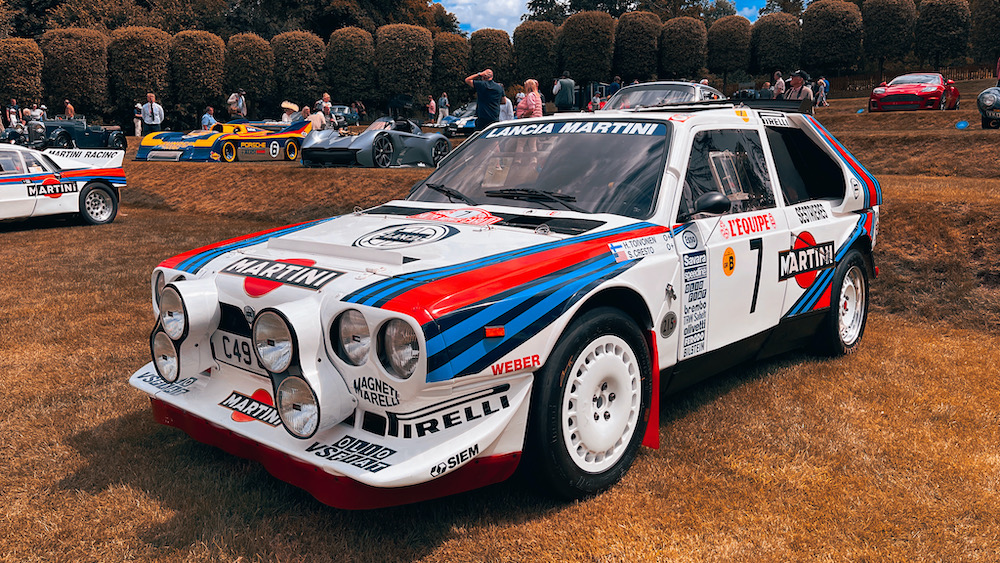 The most extreme Group B rally car ever? The Lancia Delta S4 makes a good case for itself – not only was it turbocharged, but it was also supercharged, which meant its 1.8-litre four-pot could produce around 800bhp. It could hit 0-62mph in a mere 2.4 seconds – on gravel. This particular example produces 542bhp and was piloted by Henri Toivonen on the 1986 Monte Carlo Rally. Despite a solid interaction with an out-of-control road car early in the rally, the Finn went on to win the rally, even though the chassis was shorter on one side than on the other.
Porsche 356B Carrera Abarth GTL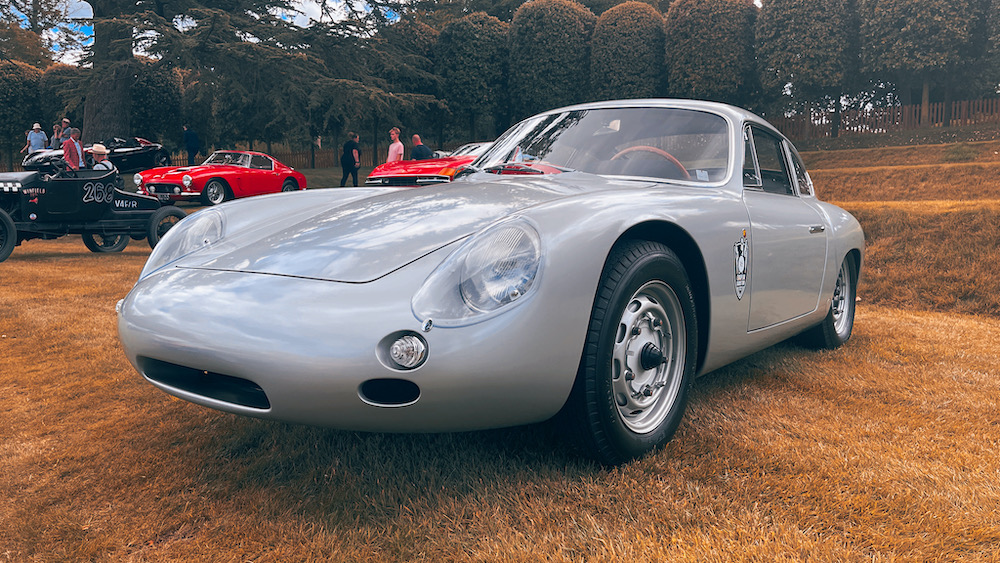 In the late 1950s, Porsche's 356 was starting to be shown up in GT racing by lightweight Alfa Romeo Giuliettas and Lotus Elans, so Stuttgart commissioned Carlo Abarth to come up with a lightweight, aerodynamic shape. The result was the Franco Scaglione-penned Abarth GTL, which was 100lb lighter that the traditional Reutter 356 body. Just 20 were built, and this one, chassis 1008, was successful indeed. Carl-Gunnar Hammarlund took 11 wins from 11 starts in the Swedish GT Championship between 1961 and 1962.
16. Gordon Keeble GK1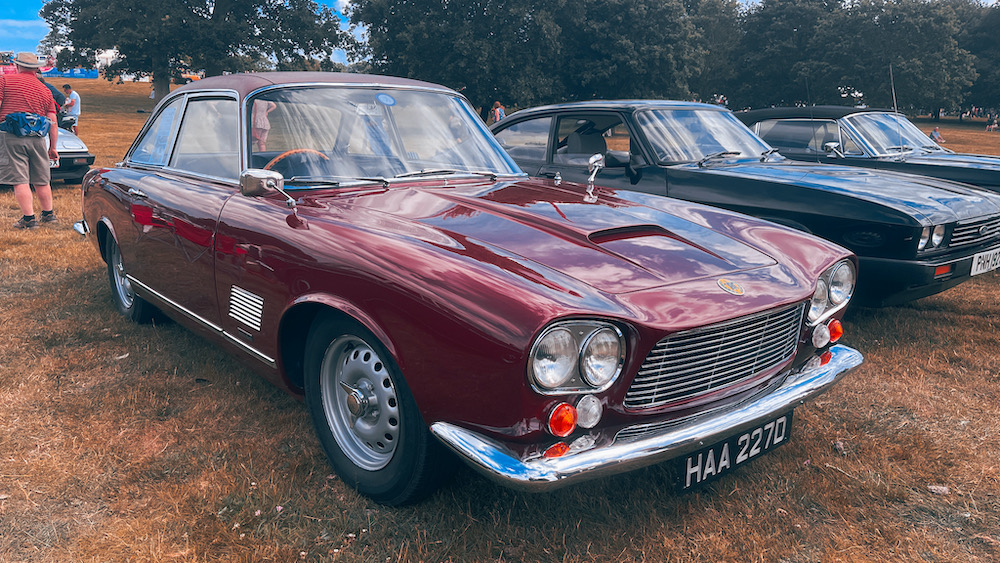 There were plenty of interesting classics away from the concours, and this rare 1960s GT was a fascinating sight. It's one of 100 Gordon-Keeble GK1s built between 1964-1967. The car features a glassfibre body made by Williams & Pritchard Limited that was designed by a young Giorgetto Giugiaro, then working for Bertone. The lightweight body is powered by a 300bhp Chevrolet 327ci V8. The company emblem is a tortoise, because a pet tortoise happened to wander into the frame of the first car's photoshoot. 
Porsche 993 Turbo S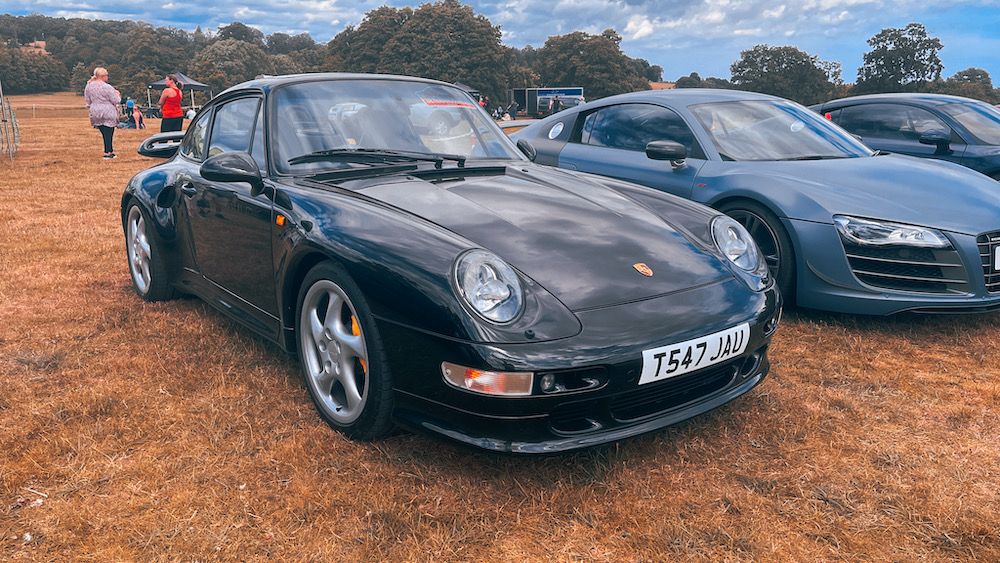 In the penultimate year of 993 Turbo production, Porsche Exclusiv introduced the S model, which featured a power upgrade to 450bhp courtesy of larger KKK-24 turbos, an additional oil cooler and a revised Motronic ECU. You can recognise an S model by the yellow brake calipers, carbonfibre trim pieces, air scoops behind the doors, air ducts in the front spoiler and a quad-pipe exhaust system. Just 345 were built.
Lotus Elan +2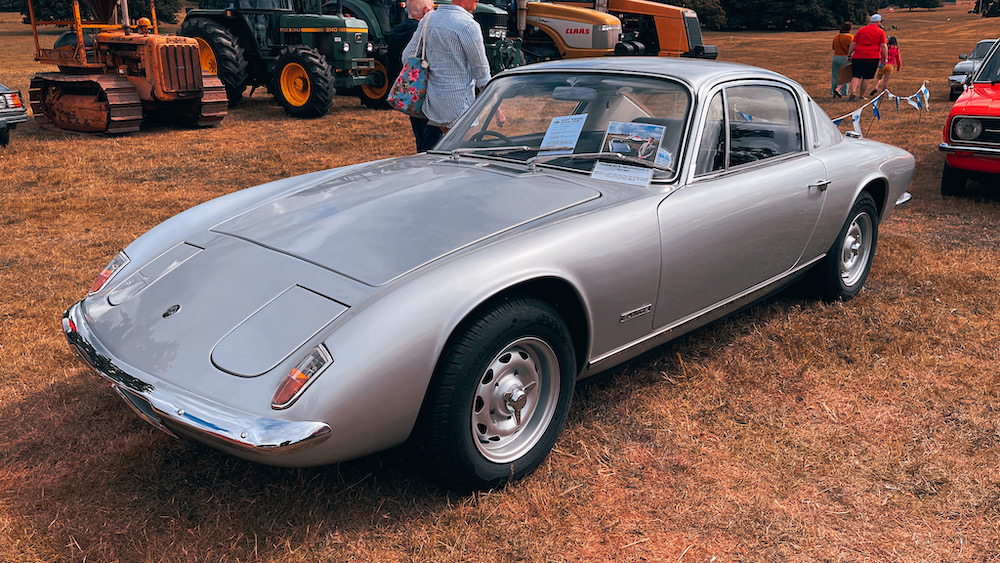 Local Lotus lovers were out in force with a variety of Esprits, Elises and Elans, but this +2 was particularly special. It was Graham Hill's personal car, delivered to him after he won the 1968 Monaco Grand Prix. He retained the car while driving for Team Lotus between 1968 and 1969.
Porsche 968 ClubSport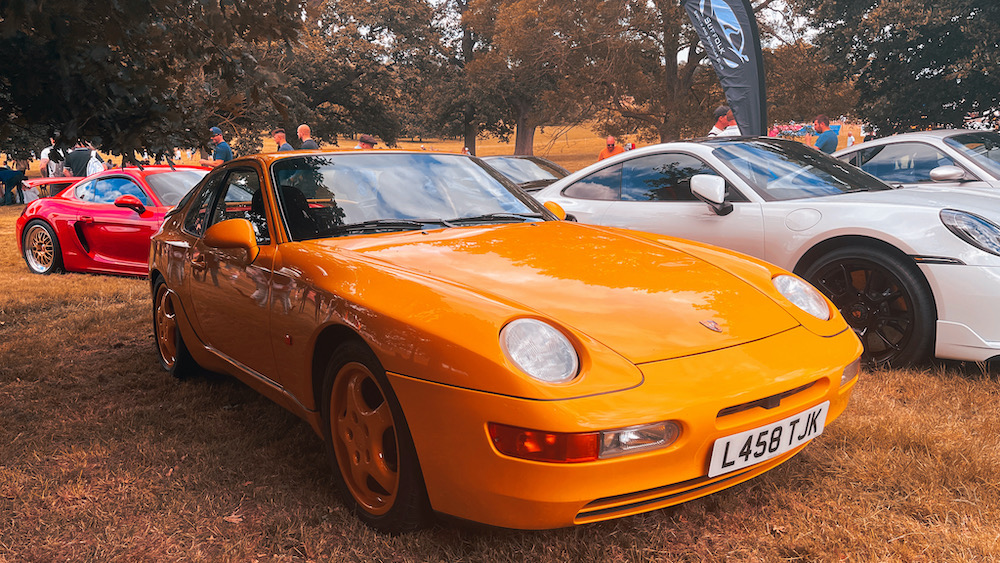 The Porsche 968 ClubSport was intended to revitalise flagging 968 sales with a stripped-out, hardcore edition to give the car a more exciting persona. Launched in 1992, the CS lost much of its sound-deadening material and the rear seats, while the airbag steering wheel was replaced with a thicker-rimmed three-spoke unit sans airbag. You also got unheated washer jets, no rear wiper, manual windows and manually adjustable, lightweight Recaro racing seats. More importantly, the suspension was lower (by 20mm) and stiffer, and larger 17in wheels were fitted. It weighed around 100kg lighter than a standard 968. Just 1923 examples were built.
Beaman Special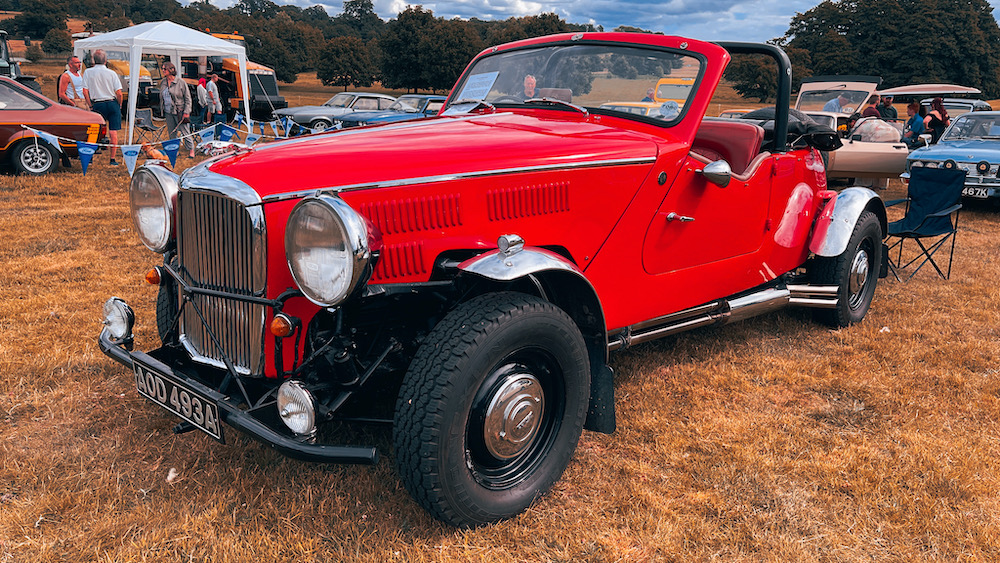 This special is one of six Beaman Specials built, and one of four left. The genesis of this creation was in 1971, when Bill Beaman of Beaman Bodyworks of Devon, England, bought a rusty, low-mileage, 1950 Jaguar MkIX for £10. Finding the running gear and chassis far too good to scrap, he decided to build a 1930s-style convertible. The chassis, bulkhead and windscreen were retained from the Jaguar, as were the dashboard, steering wheel, front seats and front grille, while Beaman added cutaway suicide doors and cycle wings. 
It proved to be popular enough for Beaman to produce another five, and the owner of this particular example has owned it for 25 years, during which it has notched up 16-second runs at the Santa Pod drag strip.