Words: Elliott Hughes | Photography: Concorso d'Eleganza Villa d'Este
World-class collector cars returned to the shores of Lake Como in Italy on October 1-3, 2021 for this year's Concorso d'Eleganza Villa d'Este. The event is one of Europe's foremost concours d'elegance, and is described by the organisers as "a celebration of elegance and timeless beauty on four wheels".
The Villa d'Este Prelude Tour, which was successfully trialled back in 2019, returned to kick off the main concours event. The tour is a similar concept to Pebble Beach's Tour d'Elegance, with a cavalcade of cars taking a pre-planned route from Cernobbio to Como.
Once the concours began, it was a 1956 Ferrari 250GT TdF Coupé that eventually rose to the top of the carefully curated field of 50 cars. The rare Ferrari won its class before bagging the coveted Trofeo BMW Group award for Best of Show on Sunday.
Ironically, the winning Ferrari is the seventh Italian car in succession to receive the Trofeo BMW Group award, with Alfa Romeo and Maserati being the only other marques to emerge victorious since Bugatti in 2013.
The Ferrari 250GT TdF presented at the event was the second Tour de France model produced by Maranello. The car was intended to compete in the legendary Tour de France automobile race during the 1950s, which meant that it was built with lightweight aluminium bodywork and the fabled 3.0-litre Colombo V12 engine.
Another 250GT TdF model won the 1956 Tour de France, while the Concorso d'Eleganza winner was entered into the Mille Miglia on the day it was registered. After taking part in this famous race of attrition, the car was campaigned successfully in European hillclimb events.
The car's motor sport provenance and presentation impressed the jury panel, which said that the car's "perfectly restored condition means that we can only imagine the challenges this automobile survived in the course of its campaigns".
Many tipped the famous 1971 Lamborghini LP500 prototype as a shoo-in for Best of Show, after it was announced that the car would make its global debut at the Concorso d'Eleganza.
The LP500 was long believed to be lost to time after it was crashed three years after making its historic appearance at the 1971 Geneva Motor Show. Villa d'Este is the first time the car has been seen in decades, and follows a miraculous 25,000-hour restoration by Lamborghini's Polo Storico heritage division.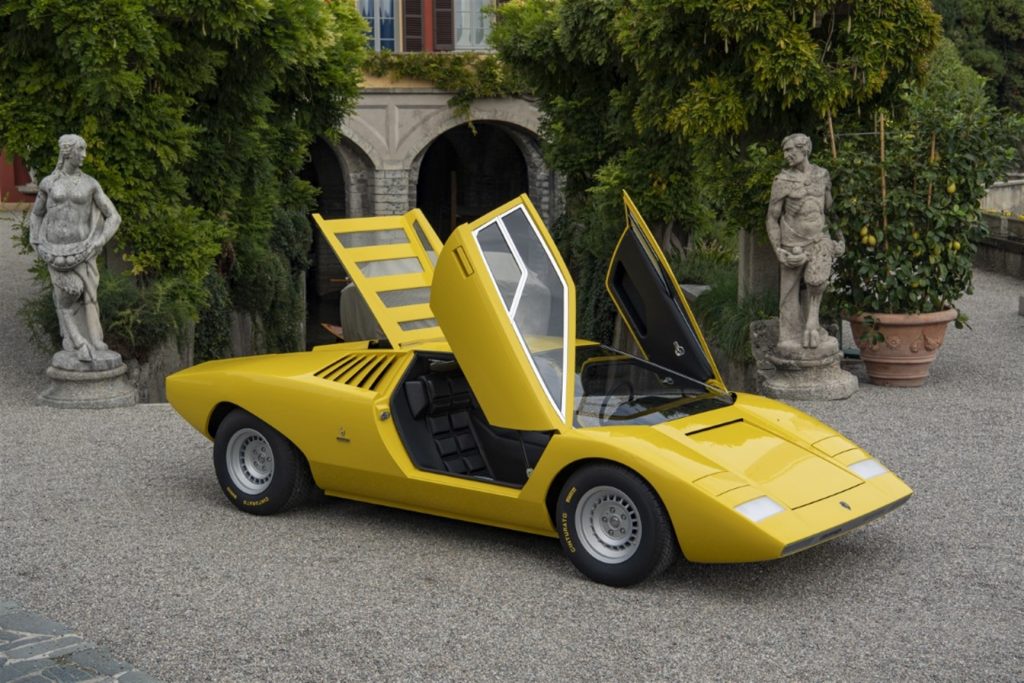 Concorso d'Eleganza Villa d'Este Results:
Trofeo BMW Group Best of Show
1956 Ferrari 250GT TDF Coupé
Class A – Twentieth Century Style: From Touring Torpedo to Racy Roadster
1934 Lancia Astura Torpedo GS Viotti Open Tourer
Mention of Honour:
1931 Alfa Romeo 6C 1750GTC Spider Zagato
Class B – Developing the Theme: Space, Pace and Grace
1938 Delage D8-120S Cabriolet
Mention of Honour:
1930 Lancia Dilambda Series I Drop Head Coupé
Class C – Showroom Showdown: Germany and Britain Battle for Luxury Supremacy
1955 Mercedes-Benz 300SL Alloy Coupé 'Gullwing'
Mention of Honour:
1965 Aston Martin DB5 Convertible
Class D – Gran Turismo All'Italiana: Finding the Perfect GT Formula
1953 Fiat 8V Coupé
Mention of Honour:
1950 Alfa Romeo 6C 2500 Supergioiello Coupé
Class E – Big Band '40s to Awesome '80s: Five Decades of Endurance Racing
1956 Ferrari 250GT TDF Coupé
Mention of Honour:
1949 OSCA MT4 Siluro Torpedo
Class F – A Passion for Perfection: Celebrating 90 Years of Pininfarina
1960 Ferrari 250GT California SWB Spyder
Mention of Honour:
1967 Ferrari 275GTB/4 Berlinetta
Class G – The Birth of the Supercar: Latin Style Landmarks
1971 Lamborghini Countach LP400S Prototype Walter Wolf Special
Mention of Honour:
1989 Ferrari F40 Coupé
Class H – The Next Generation: Hypercars of the 1990s
1993 Isdera Commendatore 112i Coupé
Mention of Honour:
1995 McLaren F1 Coupé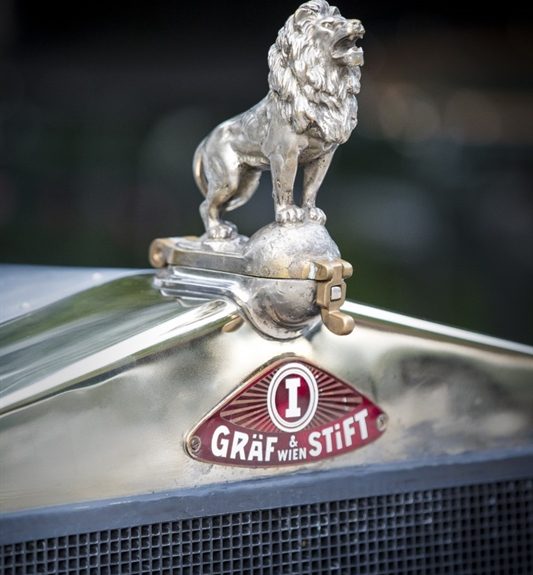 If you liked this, then why not subscribe to Magneto magazine today?