Words: Nathan Chadwick | Photos: De Tomaso
The latest instalment in the De Tomaso project is this – the track-only P900. Weighing just 900kg dry, yet packing 900bhp, its bespoke V12 revs to 12,300rpm and it's yours – for £2.5m.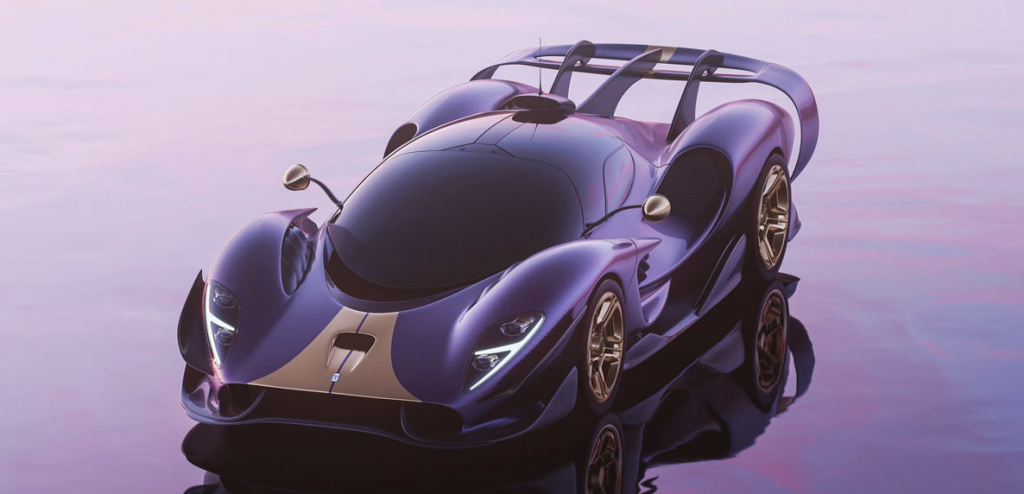 Its engine is produced in association with German engineering firm Capricorn GmbH, while the cars themselves will be designed, developed and built at a facility next to the Nürburgring; each of the 18 owners can opt to store their example there. The 60-degree V12 has a 6.2-litre displacement, and its 12,300rpm rev limit is actually higher than that of the Cosworth-powered Valkyrie and GMA T.50. De Tomaso also says the engine is the shortest and lightest V12 ever, weighing just 220kg with the Xtrac sequential gearbox. De Tomaso says the new engine is the world's first carbon-neutral V12, because it can be run solely on synthetic fuels.
The engine's featherweight status is augmented by an entirely carbon body, the design of which is said to have been inspired by original drawings for a V12 supercar drawn up De Tomaso founder Alejandro de Tomaso in the 1960s. The tub is also carbonfibre.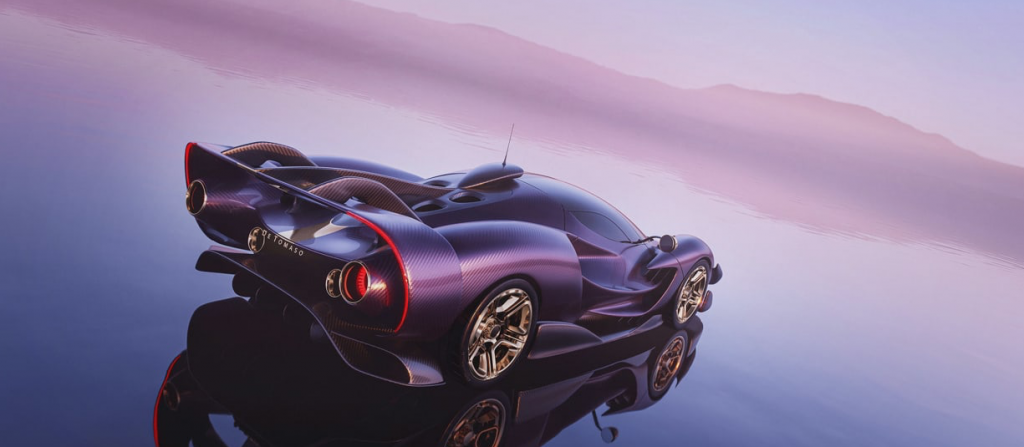 An F1-style 'drag-reduction system' active rear wing is also featured, while there has been extensive work on the underside with regards to aero management. The model will be ready in late 2024, although that's down to the drivetrain as the rest of the car is very close to completion. For those wishing to get to grips with it in the meantime, De Tomaso is offering a Judd V10, and you can sign up for the De Tomaso Competition Drivers' Club, that will organise and help run the car at circuits. It is track-only for the time being, but this may change in future.
The prototypes were out to play at the Bernina Grand Prix – you can see and, perhaps most importantly, hear the V12 prototype in action below.