WORDS: JEREMY TAYLOR | PHOTOGRAPHY: ASTON MARTIN
When Lewis Hamilton hurtled into the first corner at the 2023 running of the Bahrain Grand Prix, he was travelling at over 200mph. His Formula 1 car was producing around 1000bhp, and was kept firmly on the track thanks to massive downforce.
Aston Martin claims the long-delayed Valkyrie is an F1 car for the road – and on performance figures alone, it's not far wrong. I may be a rookie, but I'm at the wheel and barrelling into turn one at the Bahrain International Circuit at 187mph on my second lap.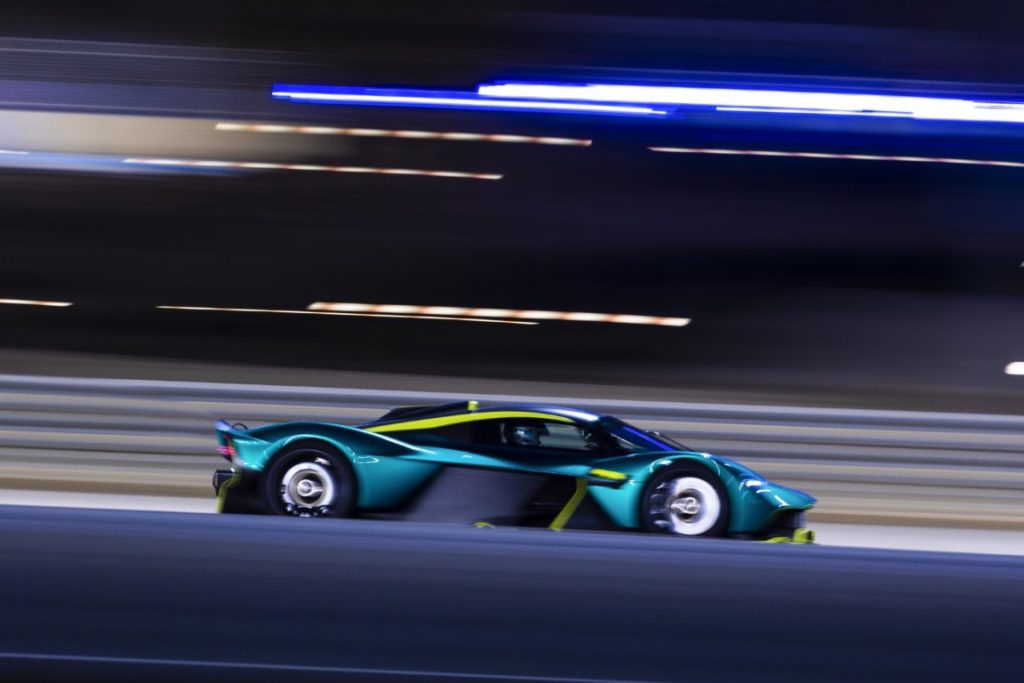 Gaydon's first hypercar has suffered some high-profile setbacks since it was announced in 2016 – an embarrassing breakdown at Goodwood Festival of Speed in 2021 being the most memorable – but for the lucky 260 customers who have snaffled up one of the three versions, it was likely worth the wait.
The brainchild of F1 guru Adrian Newey, when Aston and Red Bull were still pals, the Valkyrie's radical design features a striking aerodynamic exterior and an open underfloor. Newey's teardrop-shaped cockpit is then engulfed by two enormous channels that serve up air to the car's rear diffuser.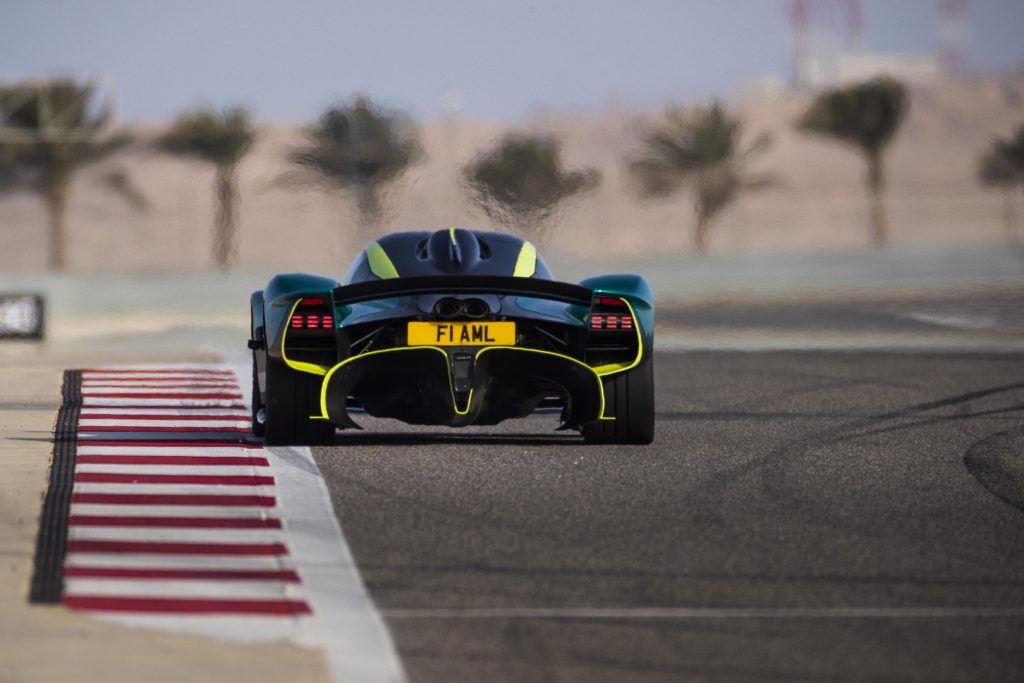 Miles Nurnberger, Aston Martin's director of design, explained: "Adrian had always wanted to design a car for the road. He thought it would be less constrained by the regulations he faced in F1, and therefore easier – he soon realised it's equally as difficult.
"His idea was a teardrop-shaped cabin as compact as possible. It was an aerodynamic concept that challenged us every step of the way. In car design, most mornings you go to work and already know the answers. With the Valkyrie, it was solving a new problem every day."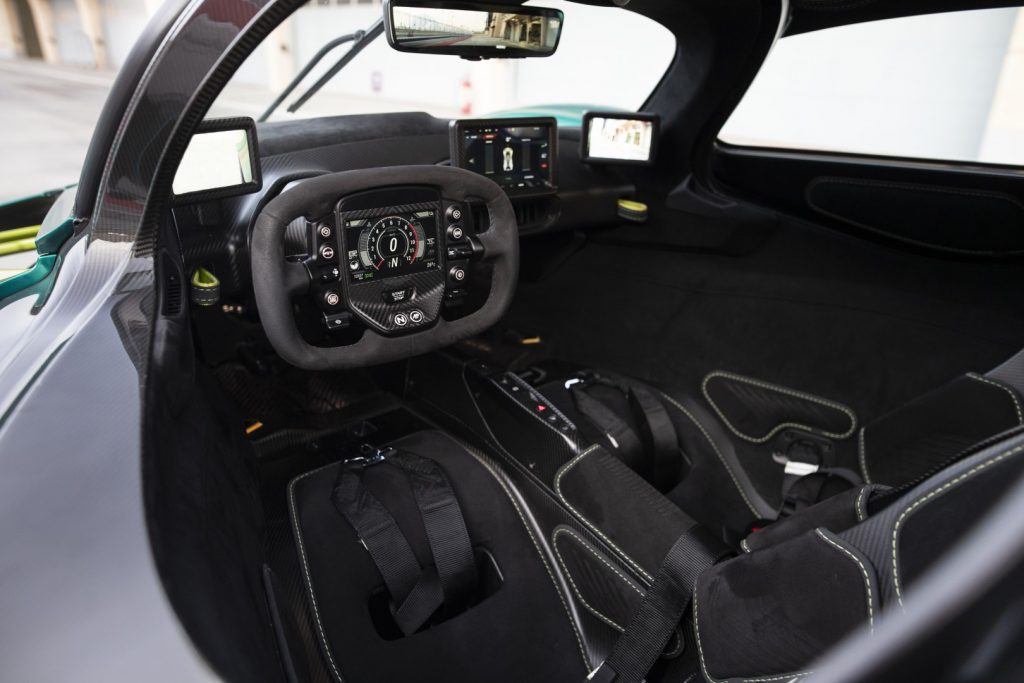 Harnessed into an enclosed cockpit with air-con blasting in my face, there's an otherworldly feel to the £2.5 million Valkyrie. There's none of the open-air madness of an F1 car; the Aston's cosy cocoon is just big enough for two adults with the bare essentials for road use, such as indicators and a rear camera system instead of door mirrors.
A naturally aspirated, 6.5-litre V12 created by Cosworth screams as I flick down through the gears in Track mode, the most dynamic of three settings. There's no 'drive' button in a Valkyrie – every change of the 'old-school' single-clutch, seven-speed sequential 'box is made via the paddle-shifters.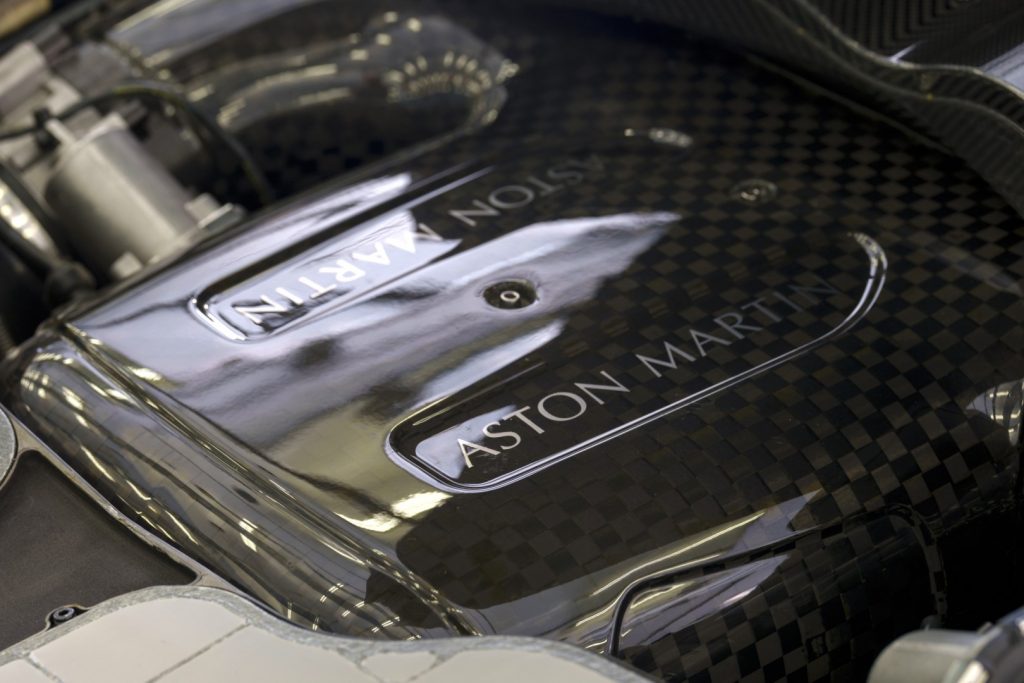 Even so, the mid-engined Valkyrie definitely sounds like an F1 car, its 12-into-1 exhaust system providing the awesome soundtrack. That acoustic high is something that would likely be missing from a turbocharged V6.
As with an F1 car grip is phenomenal, but it's the sheer shove-in-the-back power of the Aston as it exits a bend that astonishes most. Then comes the V12's sting in the tail – an extra boost provided by a Rimac-sourced hybrid system, taking power up to a mind-boggling 1139bhp and offering 0-60mph in three seconds.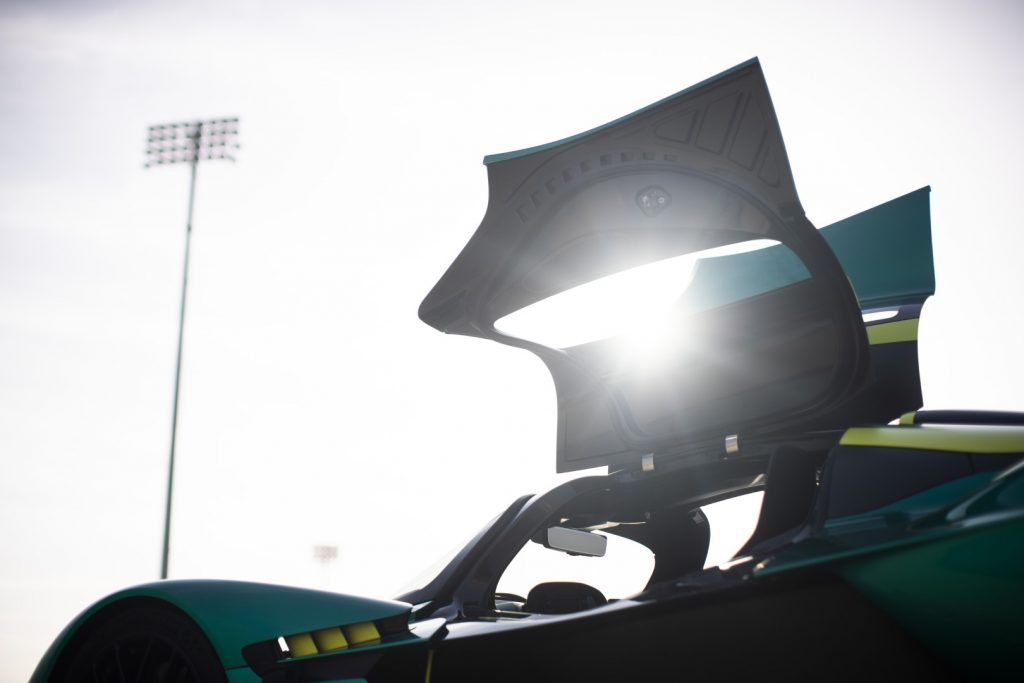 Engineers didn't use a single steel component in the car's structure, which is 100 percent carbonfibre. Every part has been on a strict diet, with magnesium alloy wheels weighing less than the tyres, the world's smallest, high-level brake light – just 6.5mm wide – and fantastically efficient titanium brakes.
At the same time, Aston's winged badge was slimmed down to 40 microns thick – less than a human hair – to reduce drag, while water is swept off the curved screen at a restricted top speed of 220mph by a single wiper, designed by the same people who worked on the space shuttle.
"In 20 years or so, people will look back on this car and say we were mad to build it. That's why the Valkyrie is so amazing – because we did go out and we did build it," says Nurnberger. For Aston Martin's sake, let's hope he is right.