WORDS: elliott hughes | PHOTOGRAPHY: Audrain newport concours
Audrain Newport Concours returned to the majestic grounds of The Breakers in Rhode Island, US, on October 4, where a 20-class field of the most exceptional collector cars vied for the coveted Best of Show award.
The concours classes are open to vehicles built between 1899 and 1970, with 59 judges from five different countries whittling down the winning cars.
A fantastically rare 1953 Ghia-bodied Abarth 1100 SS Coupé emerged as the Best of Show winner, following the Italian car's win in the M2 Luxury Meets Sport Class.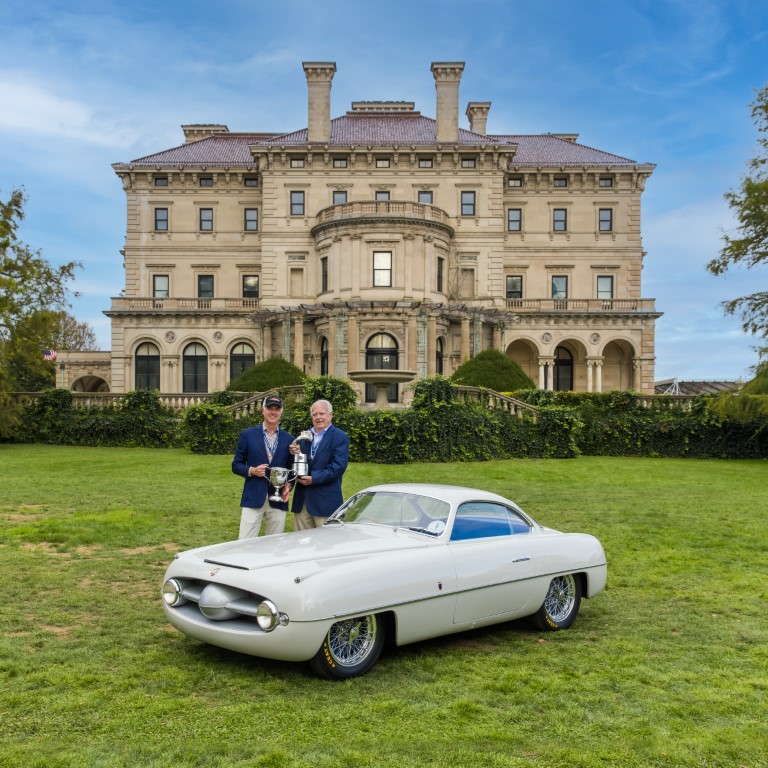 Just four Abarth 205 competition chassis were built in period, and the car displayed at the concours was the final one to roll off the production line. It is also believed to be the only model of its type with a Ghia body, and was exhibited on the Italian coachbuilder's stand at the 1953 Turin Salon. 
Abarth then sold it to an American owner, and the car was promptly exhibited at the 1954 New York Auto Show, before being lost in time until it was rediscovered in 1982. After re-emerging, the Abarth underwent a full restoration in the early 2010s and was nominated for Best of Show at the Pebble Beach Concours d'Elegance in 2015.
Several other Italian automobiles also took home silverware. A stunning 1968 Lamborghini Espada was bestowed with the Most Elegant award, while a 1951 Ferrari 212 Export Spider Vignale sealed the Sporting Choice award.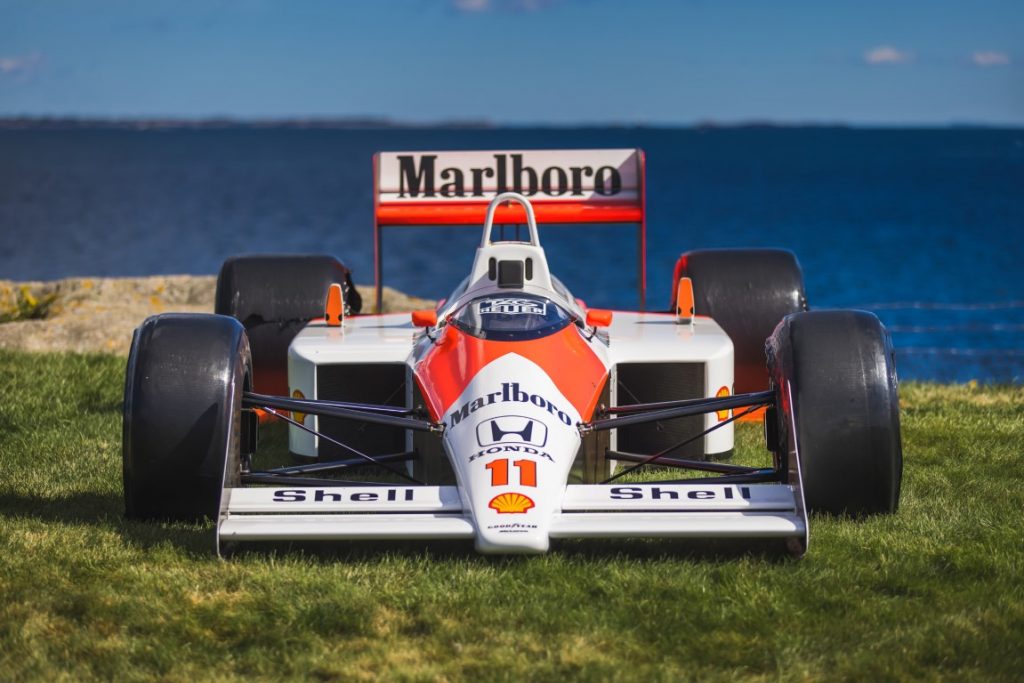 A 1922 Franklin Series 10-A and 1987 Porsche 944 respectively won the two 30 Under 30 classes. Masterminded by Jay Leno, these classes are designed to nurture the next generation of enthusiasts, with entry limited to owners under 30 years old who have spent less than $30,000 on their cars.
The special Chairman's Choice prize was awarded to a 1951 Delahaye Model 235 Cabriolet, and the Founder's Choice trophy was won by a 1965 Aston Martin DB5 Convertible. A wonderful 1963 Z06 Corvette took the People's Choice prize, which was voted for by the near-3000 people in attendance.   
"I am proud to say we exceeded even our own expectations for this year's event and are thrilled with the outcome," said Audrain CEO Donald Osborne. "It is all about bringing car people together to share their stories and create new memories that will last a lifetime. We are delighted that we could share the island we love with everyone and continue to establish our place in the global concours world."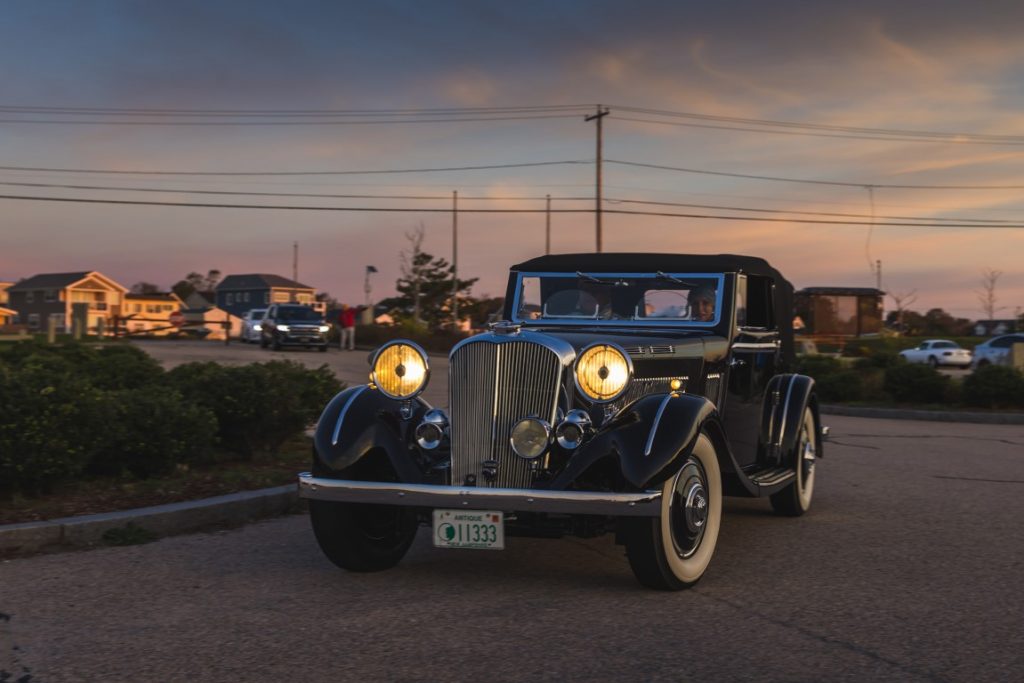 Full Audrain Newport Concours results:
Best of Show: 1953 Abarth 1100 SS Ghia Coupé
Born on the Track Class B-1: 1959 Porsche RSK Spyder 
Born on the Track Class B-2: 1984 Lancia 037 
Corvette: 1963 Chevrolet Corvette Z06 
Pioneer Race Cars: 1901 Winton Race Car 40 HP 
Jaguar E-type: 1969 XKE S2 
G-1 Sport: 1932 Auburn Model 8-100 A Speedster 
G-2 Sport: 1956 Porsche Speedster 
G-3 Sport: 1961 Pontiac Ventura 
H-1 History: 1938 Jaguar SS 100 
H-2 History: 1965 Iso Rivolta GT 
Veteran: 1910 Winton Model 17 Seven-Passenger Touring n
L-1 Luxury: 1928 Isotta Fraschini Tipo 8A SS Lebaron Convertible
L-2 Luxury: 1942 Cadillac Model 6207 Sedanette
L-3 Luxury: 1961 Ghia L 6.4 Coupé 
M-1 Luxury Meets Sport: 1937 Delahaye 135M Competition 
M-2 Luxury Meets Sport: 1953 Abarth Ghia 1100 SS Coupé
30 Under 30: 1922 Franklin Series 10-A
30 Under 30 (944 class): 1987 Porsche 944
Special Awards
Most Elegant: 1968 Lamborghini Espada 
Timeless Luxury: 1955 Bentley R-type Continental
Design Award: 1951 Ferrari 342 America Vignale 
Sporting Choice: 1951 Ferrari 212 Export Spider 
Chairman's Award: 1951 Delahaye Model 235 Cabriolet 
Founder's Choice: 1965 Aston Martin DB5 Convertible 
People's Choice: 1963 Chevrolet Corvette Z06
The Audrain Newport Concours website can be accessed here.
If you liked this, then why not subscribe to Magneto magazine today?