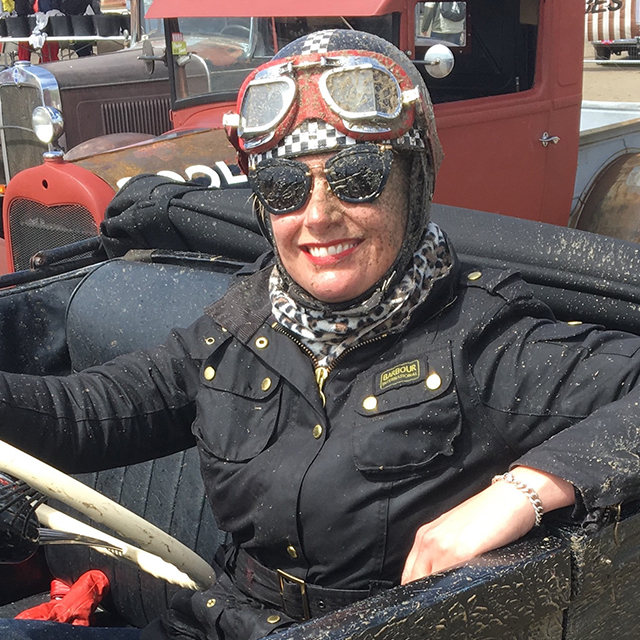 Sarah Bradley
|
Managing Editor
Classic cars and motorcycles are Sarah's passion, and she's built a long-standing career around writing about all things automotive as well as editing and project managing for leading magazines. She started out as a junior on Top Car at 18, and worked her way up through staff roles on various specialist titles including Classic American, Motorcycle International and Auto Express before embracing the variety and flexibility of a freelance career. Her work for major publications, websites and brands has won several awards along the way.
Sarah has worked with Geoff Love and David Lillywhite for many years, first on Octane and then at AutoClassics. Having been part of the Hothouse Media team since it was established in 2018, she has brought her extensive knowledge, understanding and experience of the motoring and publishing industries to such titles as Magneto and The Concours Year, as well as numerous bespoke automotive books, event catalogues and digital projects.
Her first old car, bought at 17, was a 1957 Ford Consul. This was swiftly followed by a succession of yet more quaint British classics, before she moved on to their larger, noisier and thirstier American cousins. A 1969 Plymouth Road Runner, 1952 Studebaker Champion Starlight Coupe, 1956 Chevrolet pick-up and 1929 Ford Model A roadster hot rod currently vie for her attention – and her bank balance.
Having passed her motorcycle test at 19, Sarah was promptly entrusted with her father's 1958 Triumph Thunderbird. Three decades later she still has it, along with a 1962 Triton café racer, pre-World War Two Harley-Davidson WL45, 1952 Sunbeam S8 that was also her dad's, and raucous 2007 Triumph Thruxton. She harbours ambitions to own many more classics both two-wheeled and four, but has currently run out of space. As she has discovered, the policy of 'one in, one out' doesn't work when you don't want to let anything go.