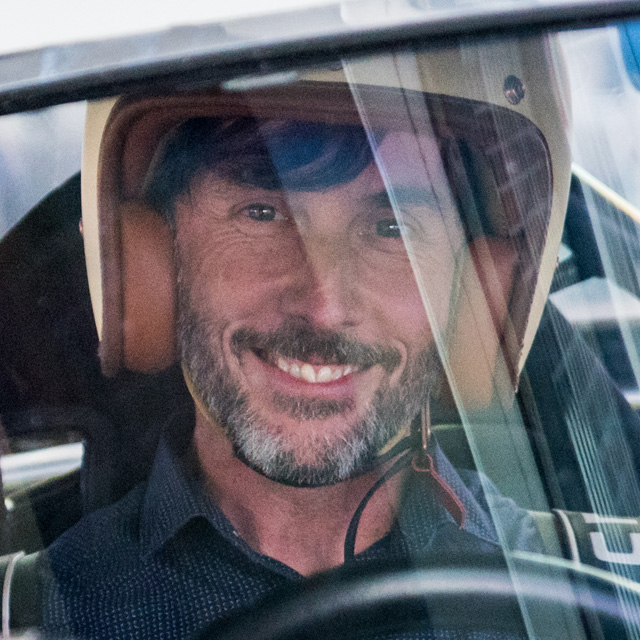 David Lillywhite
|
Editorial Director
David grew up surrounded by old cars and motorcycles, with a playground of Austin Sevens awaiting restoration and regular visits from family friends in MGBs, Frogeye Sprites and Triumph Spitfires – plus the legend of his father's barn-find Stutz Type M saloon briefly owned in the 1960s. Having been persuaded by the school careers officer that working with cars or motorcycles wouldn't be a good idea, David joined Marconi as an electronics apprentice and later a graduate engineer. Sponsorship money and student grants were spent on a series of rear-wheel-drive Ford Escorts, until the best one – a Mk1 fitted with a 2.1-litre Pinto engine – was stolen from the university car park. Hit by large insurance premiums, David bought a Triumph Herald.
Then, bored in one of the Marconi labs, he wrote to a handful of car and motorcycle magazines asking for a job. Remarkably, the editor of Practical Classics wrote straight back, and in February 1992 David started there as staff writer. He went on to become deputy editor, then moving to Classic Cars magazine before resigning in protest at poor publishing decisions and ending up spending an exciting 18 months on Bike magazine. Freelance followed, working for titles as varied as Classic Car Weekly and Max Power.
A chance meeting in 2002 with Geoff Love in a local pub prompted a conversation about launching a new magazine – the result was Octane, the first issue of which emerged in April 2003, with co-directors Geoff, Robert Coucher and Sanjay Seetanah. David started as managing editor, later changing to editor. After 172 issues of Octane, he moved to Motorsport Network to learn the dark arts of digital publishing, launching the AutoClassics (now Motorious) website, before leaving to go freelance for approximately three weeks... And then came another one of those chats with Geoff, which resulted in the launch of Hothouse Media and the quarterly Magneto magazine, the publication that David is the most proud of so far.
During this time, he has owned more than 40 cars – most of them classics, many of them restoration projects. These have included a Porsche 914, Citroën SM, Frogeye Sprite and Speedex Austin Seven special. Current projects are the 1972 Saab 96 previously owned by his late grandad, and an early Prodrive Subaru Impreza Turbo.